Popularly referred to as Afronaut and Spaceboy, Mandla Maseko would have been crowned as the first South African in space as a black man following his emergence as one of the winners in a competition organised by Axe. However, it became a shock to other South African astronauts and the entire international community after it was announced that Mandla Maseko died without realising his dream. Everything you should know about the "Spaceboy" Mandla, including his background and the cause of his death, is discussed in this article.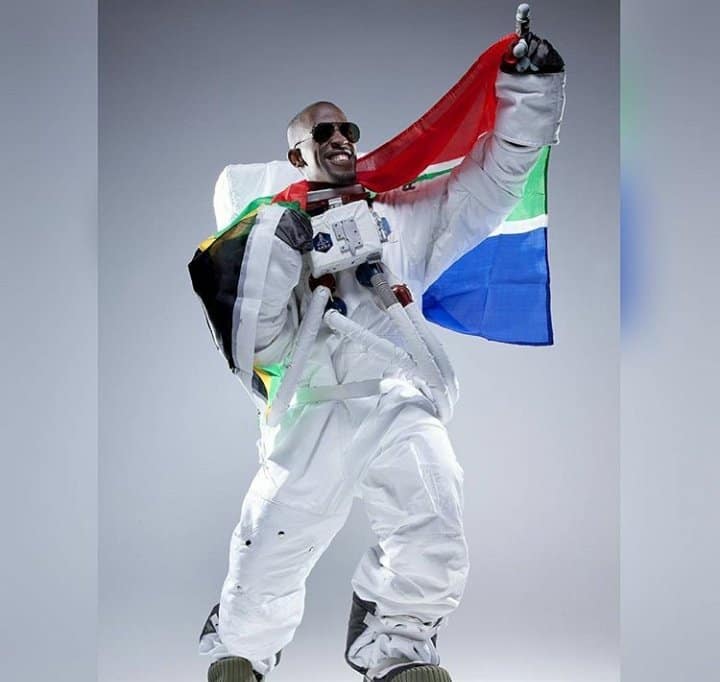 Mandla Maseko is a highly-respected astronaut in the country, especially after winning the context and securing his space as one of the astronauts who would travel to space. As reported by BBC, Mandla had been in Kennedy Space Centre, Florida, for a week where he went through various tests in preparation for the sub-orbital flight that ought to have taken place.
Mandla Maseko biography
Mandla Maseko was born in SoShanguve and raised in both Soshanguve and Mabopane. Apart from that, he was raised from a humble background, which is one vital point that serves to encourage lots of young ones in the country and beyond. Mandla's father was poverty-stricken to the level that it was after he clocked 16 that he could boast of his first pair of shoes. With a determination to ensure that his children do not face the hardships that he faced, the father, according to the Maseko, ensured that every basic thing the children needed was provided.
READ ALSO: SA heartbroken over death of aspiring astronaut: "The good die young"
Maseko enrolled to study civil engineering as a part-time student, but because of financial constraints, he had to drop out. However, recalling how he became passionate about the space, he recounted that at the age of 13, he watched a movie titled Apollo13, and that was what fascinated him. To Maseko, watching the movie birthed a dream that, unknown to him, would eventually project him as a pacesetter being the first black South African that would have travelled to space after he won an Axe competition.
Maseko trained as a private pilot with the South African National Defence Force (SANDF) and emerged as a corporal. Based on his community work, he became part of the Corsa Utility Club Mzansi, and as a public speaker, he had a passion for becoming an inspiration to a lot of African children so they could pursue careers in science. After he got a seat in the suborbital trip in 2014 sponsored by AXE Apollo Space Academy, Mandla embarked on a number of missions where he got an idea of the thrills and trials that real astronauts face.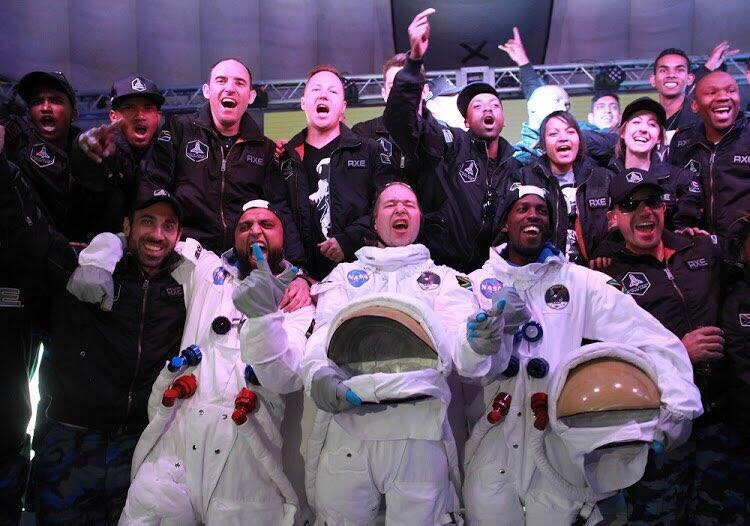 Moreover, he was also known as an avid biker and one of the Tshwane Legend Bikers. Maseko was a keen DJ in his free time, which is why some people also refer to him as DJ Mandla. In recognition of his impact and motivating spirit, the Gauteng Department of Education in 2016 honoured him and named the science building located at the Curtis Nkondo School of Specialisation after him.
Mandla Maseko age
Although the exact month and year that Maseko was born in have not been verified, he is undoubtedly 30 years of age.
Mandla Maseko cause of death
As one of the international team of AASA space travellers, Mandla Maseko was supposed to travel to space. Did Mandla Maseko go to space? It was unfortunate when the news of Mandla Maseko death on Saturday, 6th of July, 2019 was announced to the general public after he got hit by a car at the time he was riding his motorcycle. This, consequently, has left the dream of Mandla Maseko in space unrealised.
Commenting on his death by his close friend and business manager Sthembile Shabangu, as reported by News24, she said, "There were still rocket tests happening before they could go up. He really thought that if he went up to space he could inspire young African children that they could do anything. He used to always say that the sky was no longer the limit."
READ ALSO: Untold details about the life and death of Michael Jackson
More so, since the confirmation and announcement of his death, there have been lots of tributes made about Mandla Maseko on social media. Below are some of the comments made so far on twitter:
So saddened to hear of Mandla's tragic and sudden death. I knew him well. He was a dreamer, audacious in his ambitions. You put us on the Map Mandla, you believed the sky was never the limit, but there was so much more beyond it... #RIPMandlaMaseko - @Khanyi_Magubane
#RIPMandlaMaseko Afronaut extraordinaire. What a tragic loss of a promising SA personality who'd already soared so high and had been on track to reach much higher levels of influence in the world of science and astronomy. Condolences to the Maseko family. Akwehlanga Lungehlanga - @ThokozaniNkosi
Seeing all the tributes poir in for you is making me weaker, You have done a lot for South Africa i'm sad ntwana and i am going to miss your humility and forever comsiderate heart ❤️ #RIPMandlaMaseko — @boun_berry
We join the entire family of Mandla Maseko as well as the people of South Africa to mourn the sudden loss of this great man of influence to the cold hands of death. We also hope that the younger generation will find inspiration from the pace that Maseko has set, and more importantly, someone would take up the challenge and ensure that the unrealised dream of this Afronaut eventually finds expression.
READ ALSO: Naledi Pandor biography: age, daughter, husband, family, religion, education, qualifications, contact details and latest news