The last episode of Rhythm City teasers for the previous month revealed how Puleng got to know about the dark secrets of Cuba and how Suffo faced his enemies head-on. So, as Cuba's secrets have been unveiled, what happens next? This and many more are part of the discoveries that you would make as you take time to watch the Rhythm City on etv teasers for this month.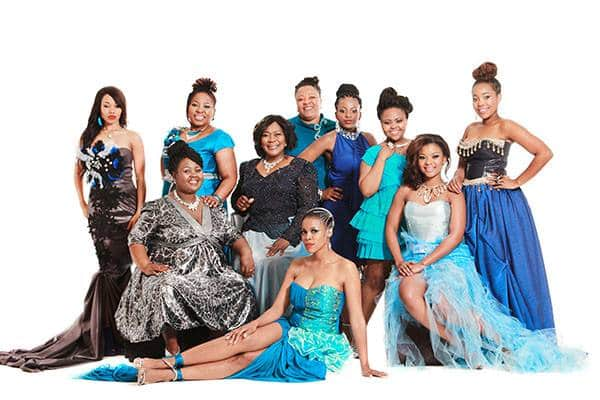 A South African musical drama series, Rhythm City soapie teasers portrays various challenging situations that upcoming artistes face in the music entertainment industry. After it premiered on e.tv on the 9th of July, 2007, more than 3,000 episodes of the television drama series have been broadcast. With the sensations and touches of humour that trail each episode, viewers have never gotten tired of watching as each teaser airs daily. So, get the latest gist on what you should expect in the Rhythm City teasers this month in this article.
Rhythm City teasers August 2019
Episode 3149 - Thursday, 1st of August, 2019
Rene's anxiety keeps growing in size as her party also grows over what the total cost would be like while Cuba needs Puleng to forget everything that had happened between her and her father, but Puleng is thinking of something else. Lerato lets a furious David know that there is a way she can bring down Suffo with a thud, and this catches the attention of David.
READ ALSO: Pravin Gordhan biography: age, daughter, wife, qualifications, education, net worth and contact details
Episode 3150 - Friday, 2nd of August, 2019
Lerato is planning to deceive Suffocate while the father of Puleng returns with disappointing news and a wife full of problems. Also, despite the reluctance of Rene, the party goes on and then, she eventually confesses everything that happened in New York.
Episode 3151 - Monday, 5th of August, 2019
Lerato frightens Mampho based on the next line of actions that she has concerning the Suffo story while Puleng is so angry with Hlompho. They rush Cuba to the hospital while Rene is shocked after discovering Kea's perception of her problems.
Rhythm City Teasers - Tuesday, 6th of August, 2019
A strange older man approaches Kea and presents himself as a talent scout who needs her to play a role in a TV show. Then, Suffo is contemptuous of the warnings from Gail and prepares himself for disappointment while, after they rushed Cuba to the hospital, Puleng feels super guilty.
Episode 3153 - Wednesday, 7th of August, 2019
Suffo goes against the advice of Ziyanda and accepts to be present in a live interview with Mampho even though he is totally shocked by the results. Puleng faces one of the most significant choices of her life, which has to do with either honouring a mother who has stood by her throughout her trying times or to go after a father that she hardly knows.
Episode 3154 - Thursday, 8th of August, 2019
While being interviewed at 9-Nine FM, Suffocate loses it and then discovers those who are his real friends and who the enemies are. After Puleng took Cuba back home, she lies to her by telling her that she does not see her father again while Rene feels that Pearl has betrayed her because of an opening act at RedHub.
Episode 3155 - Friday, 9th of August, 2019
Suffo only keeps adding fuel to the fire while trying to find a way around the murder accusation, and Cuba agrees to hands off henceforth in the attempts made by Puleng to know more about her father. Then, after Puleng reaches out to the man, the situation of things goes bad the more.
Episode 3156 - Monday, 12th of August, 2019
Suffo is getting more isolated in the business world while Puleng keeps her experience of disappointment while trying to relate with her father away from others even though it only lasted for a while. Also, Pearl lets Rene know some bitter truths concerning where she stands in the pecking order.
READ ALSO: Mandla Maseko biography: Age, family, astronaut and, cause of death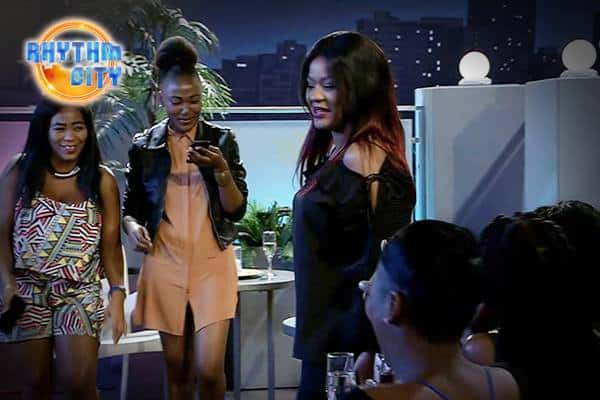 Rhythm City Teasers - Tuesday, 13th of August, 2019
Madikgetla is planning on how to bring Suffo on board for questioning while Reneilwe is discouraged and feels as though her star no longer has the capacity to shine again. Jafta plants the feeling of guilt in Mampho because the latter targeted Suffo and ruined his reputation, but Mampho tries to defend herself by claiming that she was only doing her job.
Episode 3158 - Wednesday, 14th of August, 2019
Suffo resolves that she would excuse herself from the government panel while Puleng eventually decides on what she would do concerning her father's matter. Then, Rene feels nervous because of the photo shoot so much that at the beating of the drum, another panic attack rises for her which the bystanders filmed.
Episode 3159 - Thursday, 15th of August, 2019
The police decide on the case of Suffo while Cuba and Puleng reconcile with each other. Also, Rene is demolished based on the event that took place at the photo shoot, and she feels haunted by negative dreams.
Episode 3160 - Friday, 16th of August, 2019
Suffo gets the address of Lesego and finds out some truths while Rene lets her family in to the recurrent dreams that she has been having. Because of this, she agrees that she would see the sangoma. Then, Jafta feels that he already knows what the cause of Rene's problems is.
Episode 3161 - Monday, 19th of August, 2019
Rene meets with the sangoma for the first time, and it was there that she got to know everything that she has been eager to hear. Also, at the salon, Jamaica gets a surprise visit while the story of Mampho travels far.
Episode 3162 - Tuesday, 20th of August, 2019
Ziyanda and Lerato meet each other for the first time, and it was a cautious dance. Jamaica seeks counsel as to whether he should take part in Nandi's launch or not. However, Fats believes he could do it because of the money and not give a damn on Khulekani's homophobia. Rene publicises her calling.
Episode 3163 - Wednesday, 21st of August, 2019
Lerato breaks the mystery behind the accuser of Suffocate while Jamaica is confused about what it means to stand up to Khulekani concerning his homophobia. Rene and Mampho appraise Rene's calling.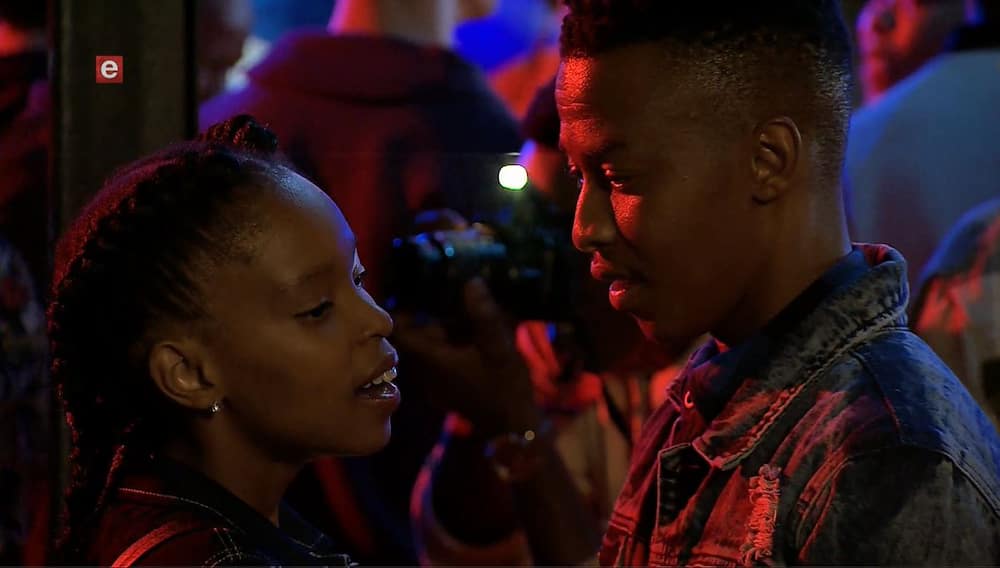 Rhythm City Teasers - Thursday, 22nd of August, 2019
Ziyanda finds out that Suffocate is beginning to suspect her and as a result, she falls back to David for assistance. Jamaica finds it difficult to measure up to his Khulekani revelations. Also, Mampho feels so concerned for Rene regarding her acclaimed calling.
Episode 3165 - Friday, 23rd of August, 2019
Ziyanda realises that Lerato had completely outplayed her while David finds out that he has absolutely underestimated her. Then, Mampho tries to discourage Gail from interviewing Rene, and all effort to talk to Rene proved abortive on Kop's part.
READ ALSO: Naledi Pandor biography: age, daughter, husband, family, religion, education, qualifications, contact details and latest news
Episode 3166 - Monday, 26th of August, 2019
After Lerato outmanoeuvred David, her actions ushered in another powerful opponent while Khulekani emerges as a stalker and master of deception. Also, Gail challenges Rene while having a live on-air interview.
Episode 3167 - Tuesday, 27th of August, 2019
Suffo finds out the real person behind the smear campaign while Jamaica opposes the offer made by Khulekani to invest in the salon. Then, Fats resolves to take over the whole matters.
Rhythm City Teasers - Wednesday, 28th of August, 2019
Nandi is ignorant of what is going on between her husband and Jamaica while Rene goes through a moment of suffering because of a severe panic attack that took place on air, and she collapses afterwards. Then, a trap is set by Suffo.
Episode 3169 - Thursday, 29th of August, 2019
Rene becomes drunker in the activities revolving around her calling while Khulekani and Jamaica embark on the next line of action. Suffocate surprises the Black Entrepreneurs Association and Ziyanda with shocking news.
Episode 3170 - Friday, 30th of August, 2019
Pearl instructs Mzi to convince Suffo so that RedHub could get more money, while Rene and a journalist meet with an agreement to come up with a more insightful story. Then, Mampho does not feel impressed, and Jamaica gets to the point where backing out with Khulekani is impossible.
The gist of what happens in Rhythm City teasers is not what you should allow others to tell you when you can catch up with the latest. Therefore, as it airs on e.tv from Mondays to Fridays at 19h00, do well to save the time and plan your activities around it so that you can also get loads of entertainment stuff from the drama series.
READ ALSO: Rhythm City Teasers: July 2019