Denise Zimba is a record-breaking presenter, singer, and dancer better known for her skillful performances as an actress. From favourite solo recordings to starring roles in the "Generations: The Legacy", Denise is one of fastest growing South African artists of all time. It is never enough to say that she is all gorgeous and famous without a bundle of her lifelong story.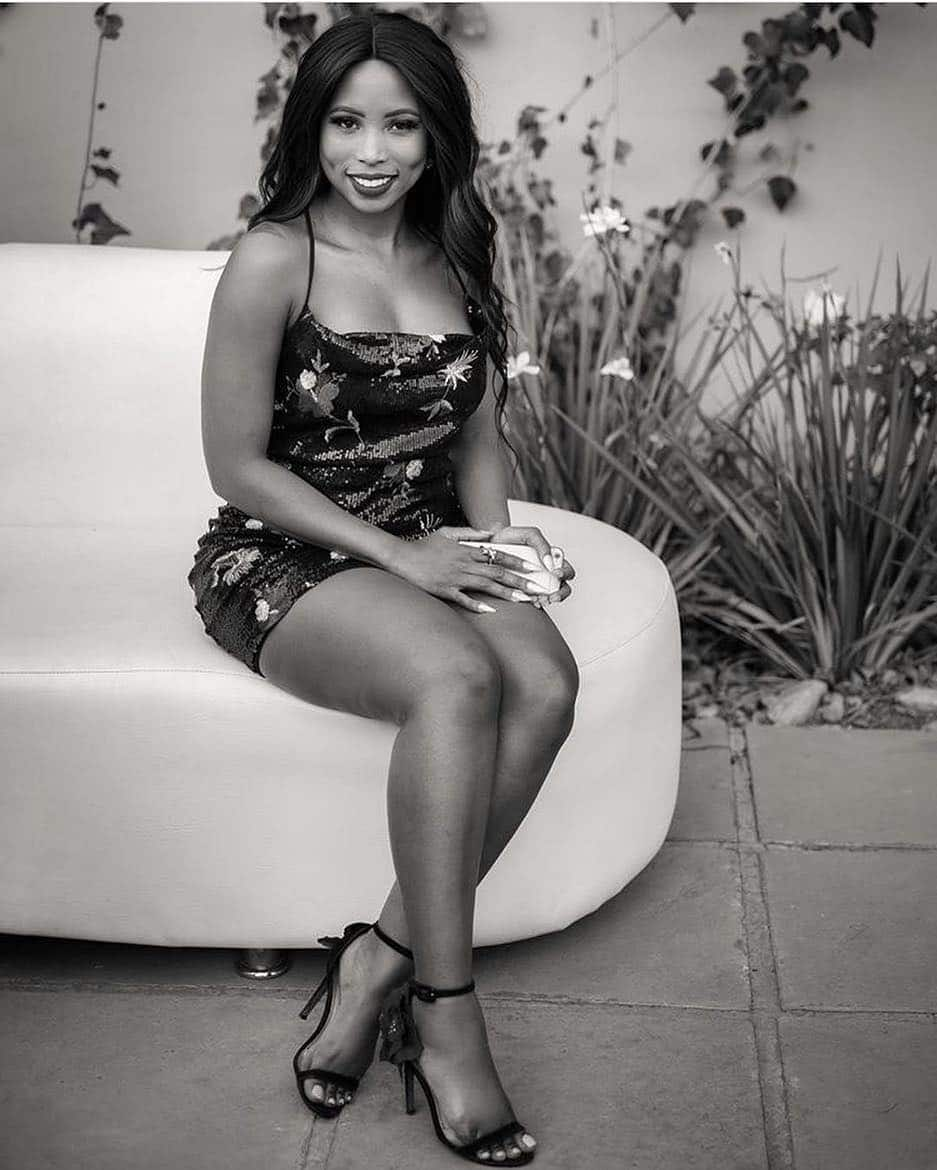 It is exciting how Denise has managed to build herself a prolific career as a presenter and hit track solo recordings. Notably, her passion and skill set blends, ideally earning her a strong wave of followership that stretches beyond borders. The South African star has over time collected a series of stage credits for her unmatched performance in the entertainment industry.
READ ALSO: Dr Malinga biography: age, wife, wedding, songs, house and contact details
Denise Zimba biography
What happened to Denise Zimba? Besides her stunning television character, Kopano Zimba shares a lovely sense of personality; therefore, captivating a broad base of loyal fanatics. From her love life to her family, there is so much about Denise's life that you do not want to miss out. Find out everything regarding her life.
Denise Zimba profile
Date of birth: November, 10th 1988
Real names: Kopano Denise Zimba
Birth Place: North West
Nationality: South African
Origin: North West, South Africa
Denise Zimba age: Will be turning 31 years later in the year
Profession: Actress, presenter, singer, and dancer
Years active 2010-Present
Marital status: Dating James Dean
Famous for: Television personality and a starring role as Mary Gumede in "Generations: The Legacy."
Denise Zimba Instagram: @missdenisezimba
Denise Zimba Twitter: @MissDeniseZimba
Denise Zimba Facebook: @missdenisezimba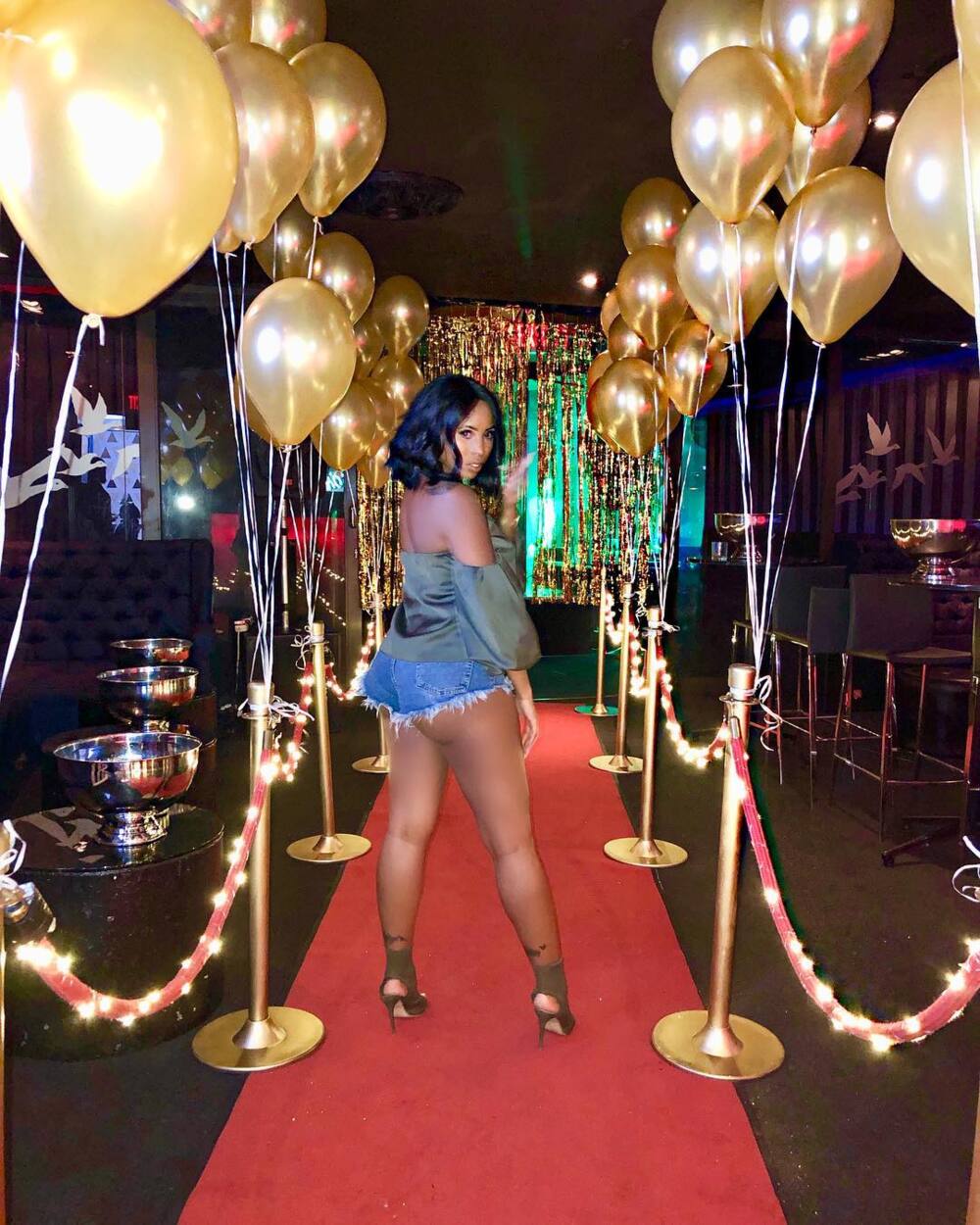 At such a young age, Ms. Kopano is living to her best in her early thirties. She never disappoints when it comes to keeping her looks even more youthful.
Denise Zimba early life and education
Kopano Denise Zimba was born in the North West province where she spent much of her early years. Little is known about her childhood engagements and passions until she became of age. After Denise Zimba high school studies, the beauty queen joined the Tshwane University of Technology where she graduated in 2010 with a diploma in Musical Theatre.
Denise Zimba career development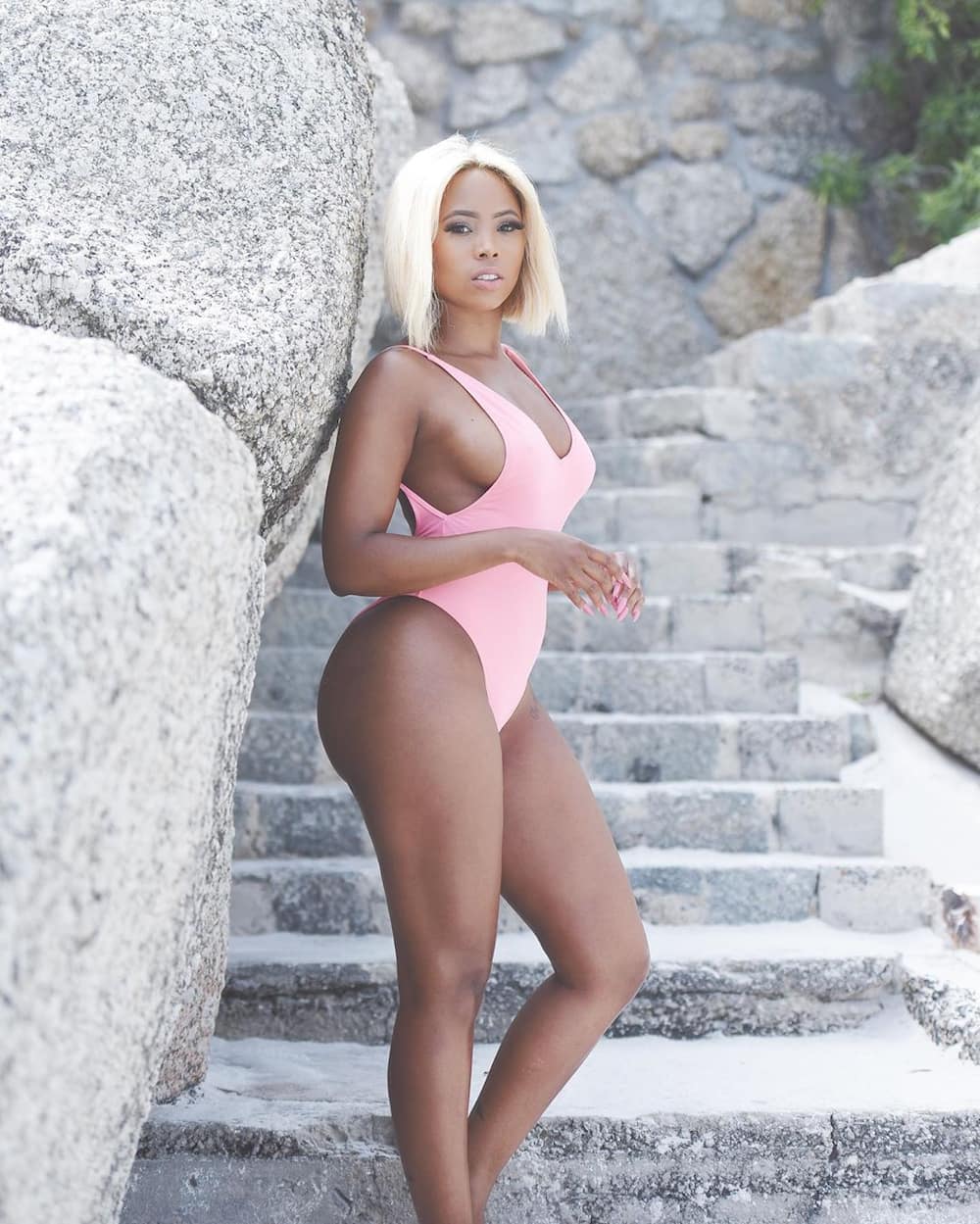 Unlike most celebrities, Denise has singlehandedly worked her way up the success ladder with an unwavering spirit. In 2013, she became a part of V-entertainment upon securing a presenter role at Vuzu. Denise took on this challenging role after leaving the all-girl group Fly Chix, that she had co-founded. Besides, Denise has collected several stage credits among them Varga Girls performer and an Alladin actor, Princess Jasmine. Her African tour as a dancer and backing vocalist for JOZI is yet another one of significant career imprints.
April 2014 marked Ms. Kopano's debut for the role of Mary in "Generations" which is one of the leading SABC1 soapies. In October the same year, talented Denise starred in a documentary that later earned her extended reputation. Her role in the documentary eventually propelled her to win a prestigious award at the 36th Annual Loerie Awards held in Cape Town, South Africa.
The tale of how Babalwa Mneno helped Denise Zimba during her come up lit local news explaining why she often comes to her defense regardless. Apart from assisting Denise and friends gain entry into events, she also funded their careers. Ms. Kopano remarks Babalwa as the most loyal and genuine person she has ever met.
Denise Zimba discography and television roles
Denise Zimba songs are another remarkable career breakthrough that identifies her outspoken talent in singing. She is also part of a series of television productions. Here are some of the songs that she has released.
Be Myself
Like That
Pain Killers
Rude
Sauce
What You Know?
Television roles
10 Over 10 - Season 4: Commentator - Herself
Celeb Feasts with Zola (s1): Guest - Herself
Fly Chix (s1): Herself
Generations (S1): Mary
Generations (S1): Mary
Looking for the Loerie with Denise (S1): Herself
Ridiculousness Africa (S2): Host - Herself
The Wedding Bashers (S1): Wedding Basher - Herself
The Wedding Bashers (S2): Wedding Basher - Herself
The Wedding Bashers Specials (S1): Wedding Basher - Herself
V-Entertainment (S5): Presenter - Herself
V-Entertainment (S6): Presenter - Herself
V-Entertainment (S7): Presenter - Herself
V-Entertainment (S8): Presenter - Herself
Zabalaza (2013) (S3): Celeb
Denise Zimba fiance Man J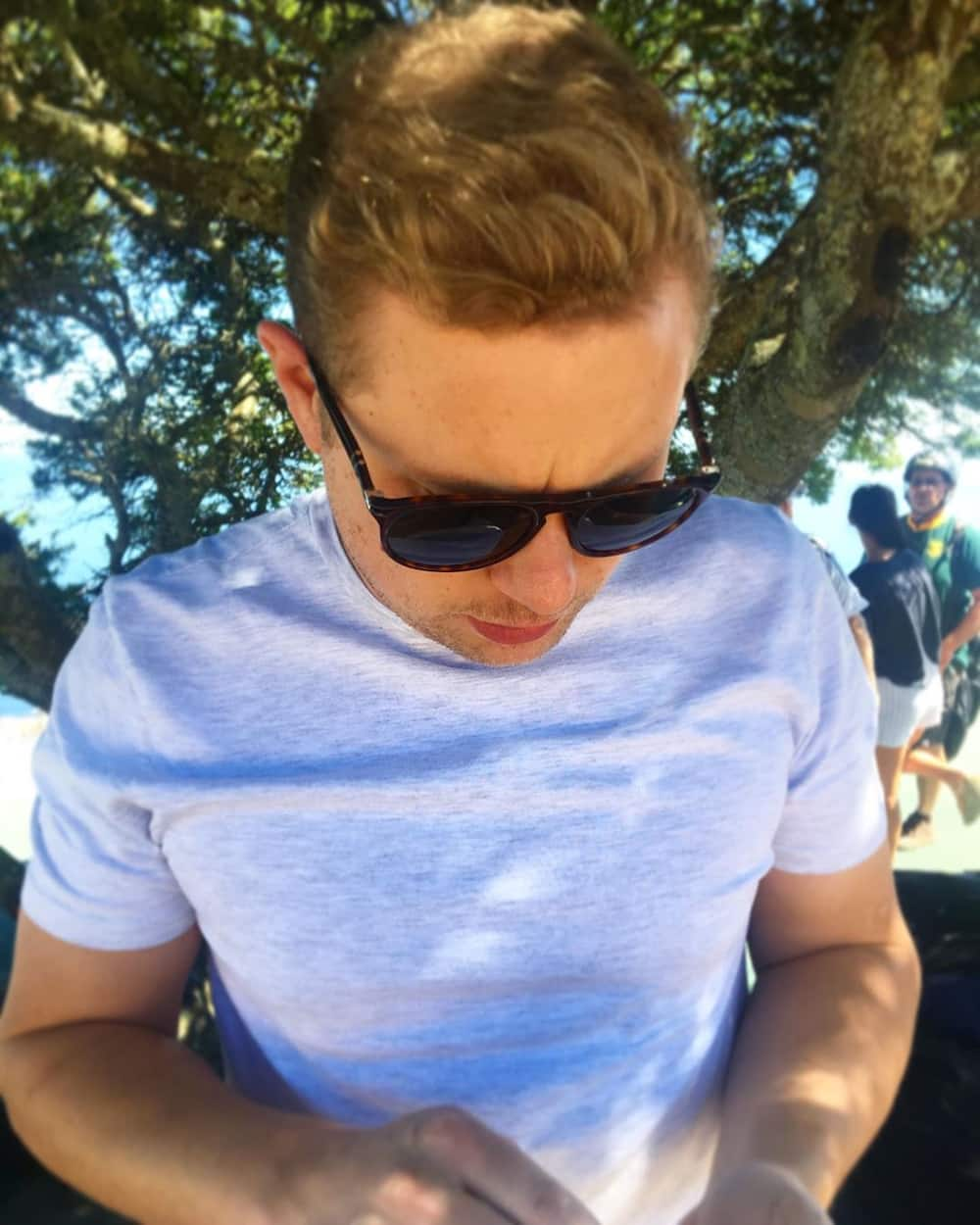 Is Denise Zimba engaged? Denise is reportedly seeing James Dean, a man she proudly appreciated on her Instagram account with a heartwarming message. Her compositions are proof enough that she is experiencing a blast in her relationship with Man J. Following her recent posts, long-lived speculations into Denise Zimba husband are now a thing of the past. The two have been together for 5 years. Check the caption of the image above.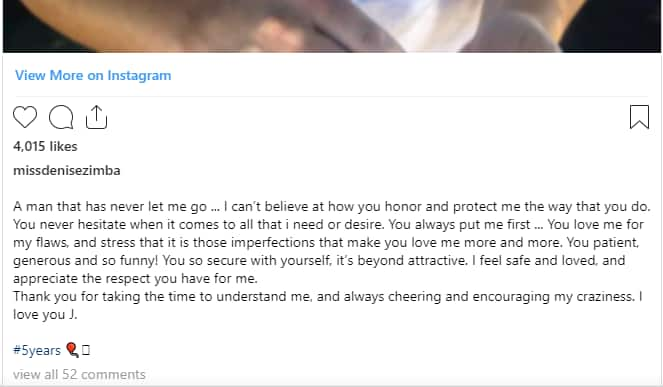 Denise ex-boyfriend
Following her failed relationship with Kea Phiri, several people speculated that the next couple in town would be Denise Zimba and Cyprian Ndlovu. It was to the surprise of many that Man J had been the lucky guy secretly supporting and cheering her heart. Better still, Denise Zimba Instagram has plentiful to unveil about her love life.
Denise Zimba pregnancy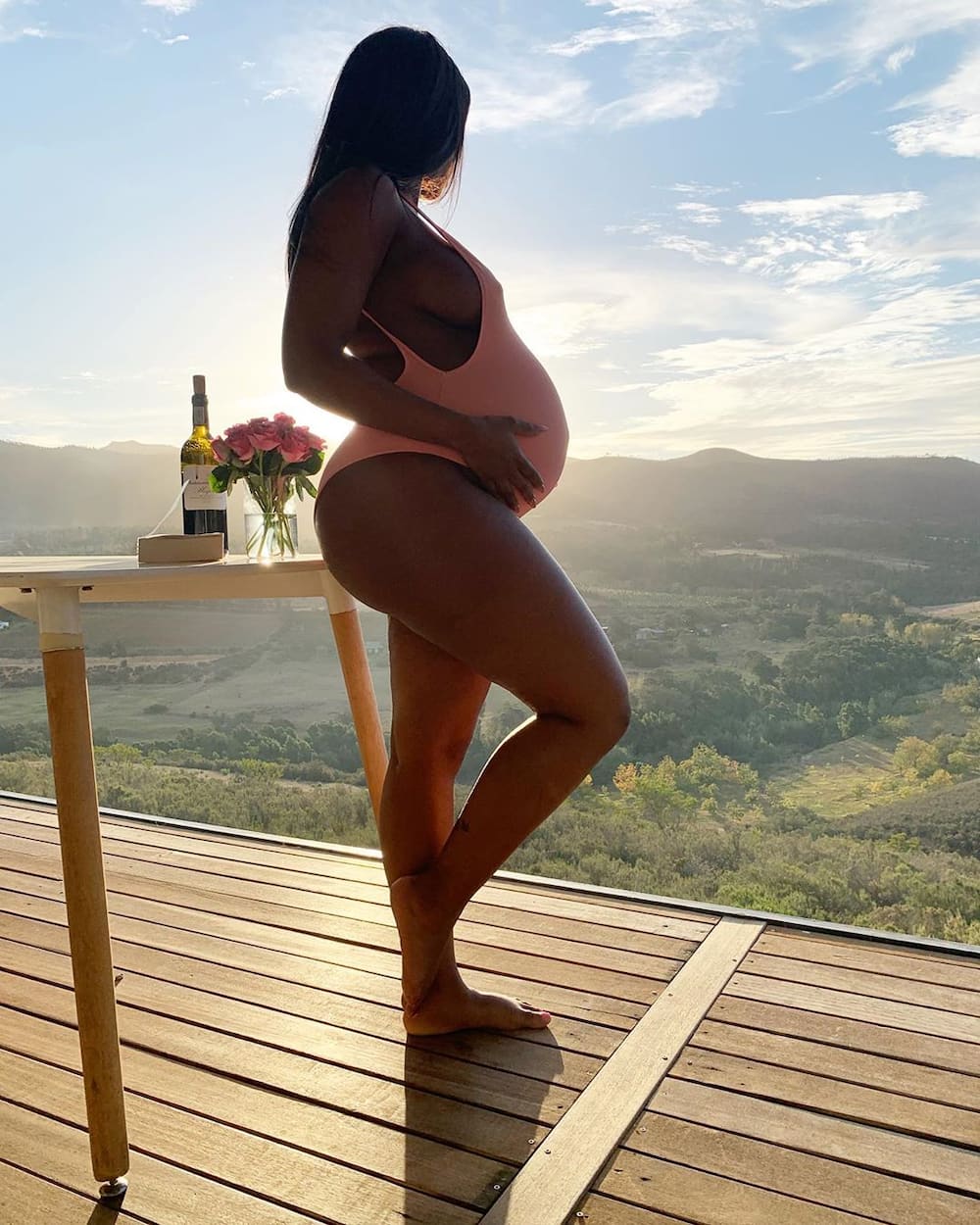 Ms. Kopano is finally pregnant after diagnosis with endometriosis, a condition that, according to the doctor, left her with slim chances of ever getting pregnant. The beauty queen is happily showing off with photos of her heavily pregnant belly on Instagram and other mainstream channels. She surely makes pregnancy look so sexy!
Denise Zimba latest news
On 1st July 2019, Denise Kopano Zimba became a mom. She laboured for a whole day and underwent an emergency C-section, but finally, she delivered her bundle of joy. Denise Zimba newborn is indeed a miracle baby, and a great joy to the couple.
READ ALSO: Dladla Mshunqisi biography: age, father, songs, album, and cars
Denise Zimba remains among the youngest and most influential South African women with multiple talents. Apart from dancing, acting and singing, Ms. Kopano is a renowned television presenter with a compelling track record, and now she is a proud mother. Will we get to witness Denise Zimba wedding? Only time will tell but meanwhile, we wish her an easy, fun-filled parenting!
READ ALSO: