Did you watch the last month episodes of The Queen Teasers and looking for the latest updates for the new month? Here is the article for you! If you would still recall, the last episode told of how Amo confronted Vuyiswa and how Brutus got prepared for a fight between two families, but what happens after all, these are some of the questions that probably are on mind. To have a peek into each of The Queen teasers this month, is the reason for this article. Read to discover it for yourself and stay ahead of other viewers.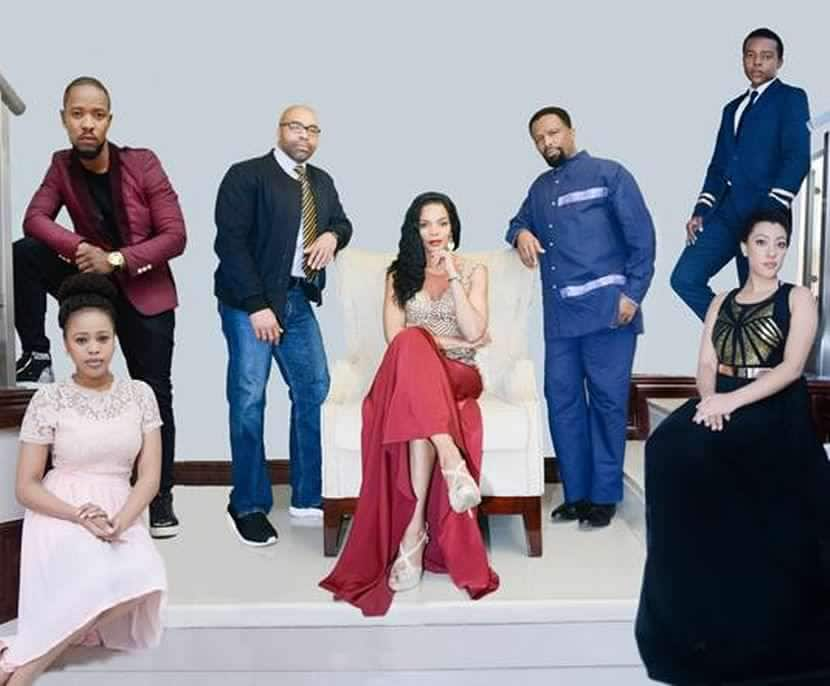 The Queen teasers TVSA was introduced as a replacement for Mzansi Magic's Ring of Lies. The soapie series is about Harriet Khoza (Connie), a successful businesswoman, dedicated wife, and mother, who had to do something beyond normal upon finding out the secret her husband had been keeping away. The Queen soapie teasers also emphasise how the rich become insatiable for power and the unfortunate victims who find themselves under their control.
The Queen teasers in August 2019
Episode 4 - Thursday, 1st of August, 2019
Title: Awake
Amo has started to understand that any effort to let Jerry live is like fighting a battle that is lost already while Shaka and Brutus give Harriet a final opportunity. Also, Zodwa and Mmabatho lock horns.
READ ALSO: The Queen Teasers: July 2019
Episode 5 - Friday, 2nd of August, 2019
Title: Et Tu Brutus
Zodwa, Shaka, and Brutus plan how to ambush Harriet while the joy of Vuyiswa at bringing Jerry back only lasts for a while. Then, Mmabatho works out a plan on how to get Baby Mzi protected.
Episode 6 - Monday, 5th of August, 2019
Title: Laying Low
The plans of Brutus and Shaka concerning Harriet end up in the wrong way as the Maakes discover that Jerry's illness is more than what they think. Then, Mmabatho plans to separate from Tembisa.
The Queen Teasers - Tuesday, 6th of August, 2019
Title: Missed Opportunity
While the position of Vuyiswa in the house of Maake is no longer sure, especially as Jerry is not there that she is adequately protected, Kea finds herself in the midst of Harriet and her so-called enemies.
Episode 8 - Wednesday, 7th of August, 2019
Title: An Eye For An Eye
Zodwa and Mmabatho have a massive showdown. Also, the Maakes are about to receive shocking revelations while Harriet prepares for war with Shaka and Brutus after getting terrible news concerning Kagiso.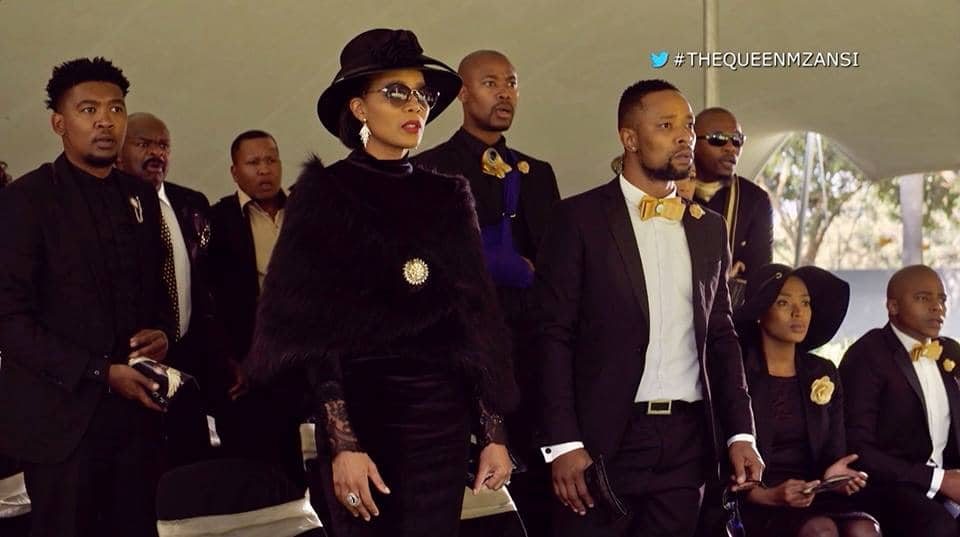 Episode 9 - Thursday, 8th of August, 2019
Title: Stay With Me
Kea takes over the role of her mother as Harriet faces another tragedy. Also, Shaka and Brutus plan on how to sabotage the business of Harriet while Vuyiswa and Amo discover that they may have been the reason behind the problems that Maake family are going through.
READ ALSO: Tips on how to avoid customs charges in South Africa
Episode 10 - Friday, 9th of August, 2019
Title: This is a Stick Up
Harriet is not willing to let go except she revenges while Schumacher becomes the target of Brutus and Shaka. Then, Mmabatho saddles the responsibility of ensuring that Baby Mzi is safe.
Episode 11 - Monday, 12th of August, 2019
Title: Big War Brewing
Harriet becomes livid after Kea makes a mistake while handling a significant client. Zodwa increases her plan of bringing down Harriet while the hero of Amo and Thato grossly disappoints them.
Episode 12 - Tuesday, 13th of August, 2019
Title: Moving House
Kagiso is passionately after revenge while the Maakes unveil some truth. Also, Shaka loses grip over his household.
The Queen Teasers - Wednesday, 14th of August, 2019
Title: Now We're Cooking!
Jerry and Amo have eventually found how the two of them can connect again. You also need to find out how the police intend to fare over how Sixteen is mobilising Tembisa in order to confront The Khozas.
Episode 14 - Thursday, 15th of August, 2019
Title: Out With The Old?
Shaka is so passionate at fixing things between Mmabatho and Zodwa as Amo has a trick in the cover that would mess things up for the Maakes. Then, trouble brews up in Tembisa.
Episode 15 - Friday, 16th of August, 2019
Title: Fed Up
The way things were planned was not how they went after Shaka and Brutus insisted on taking back what belongs to them. Moreover, Vuyiswa tries hard again to ensure the safety of her marriage.
Episode 16 - Monday, 19th of August, 2019
Title: Once Upon A Time in Thembisa
As Tembisa revolts, the Khozas have no choice except to flee for their dear lives. Kea's effort to become the money launderer of the family gets better while Vuyiswa drastically moves to get herself protected.
Episode 17 - Tuesday, 20th of August, 2019
Title: The Reckoning
Harriet and Kagiso look forward to the demise of Brutus and Shaka while Sthembiso and Vuyiswa assist in the riot. Also, Gracious and Mmabatho get roped up into the violence of Tembisa.
READ ALSO: SARS requirements for 2019: here is everything you need to know
Episode 18 - Wednesday, 21st of August, 2019
Title: Hemmed In!
Vuyiswa adds the pressure of trying to find someone who is missing in the riots and Mmabatho seems to be having her worst nightmare before her. More so, Brutus and Shaka and face the fierce anger of a mob.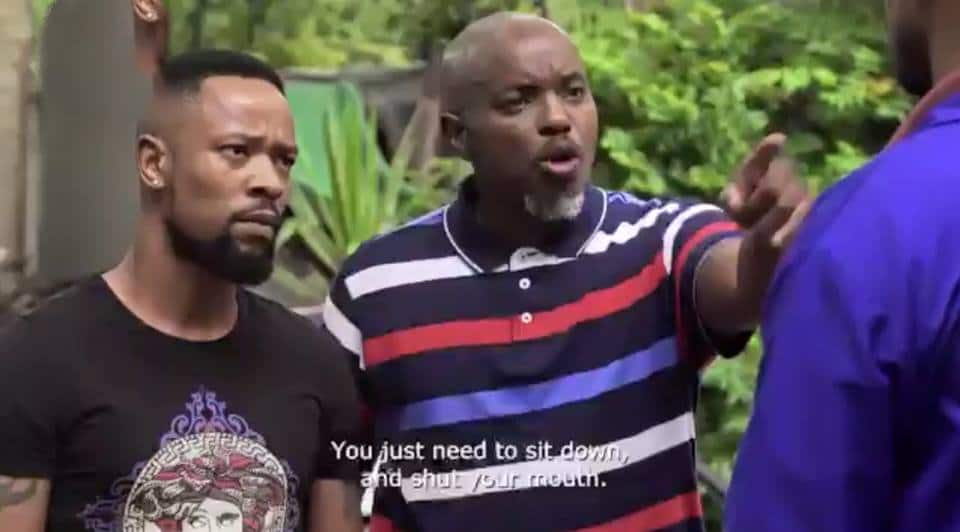 Episode 19 - Thursday, 22nd of August, 2019
Title: Collateral Damage
The plans of Harriet for Shaka and Brutus backfire while there is something to rejoice over for the family of Maake. Then, the lives of Brutus and Shaka are the other way round.
The Queen Teasers - Friday, 23rd of August, 2019
Title: A Scorned Mother
A shocking understanding concerning the disappearance of Mzi opens up to Mmabatho. Also, Vuyiswa is having some doubts concerning her love affair with Jerry as grief overcomes Kea.
Episode 21 - Monday, 26th of August, 2019
Title: Bygones
Mmabatho and Shaka celebrate while Zodwa gets a surprise visitation which ends up making her terrified.
Episode 22 - Tuesday, 27th of August, 2019
Title: Sixteen, Bopha!
Kop and Sixteen have successfully gotten Zodwa to be where they want her while Mmabatho changes her mind concerning Harriet. Then, whether Shaka is convinced or not is worth finding out in The Queen teasers today. The tension of Amo and Vuyiswa is beginning to affect everyone in Maake household.
Episode 23 - Wednesday, 28th of August, 2019
Title: Broken Apologies
There is pressure on Harriet to consider reconciling with Brutus as Vuyiswa cannot stand staying at home. Then, Mmabatho is introduced to Christ.
Episode 24 - Thursday, 29th of August, 2019
Title: The Bitter Truth
Harriet needs to choose whether she wants to entrust her life with her in-laws or not while Mmabatho sacrifices for the sake of Mzi and Shaka. More so, Jerry is found in the midst of the women he is in love with.
The Queen Teasers - Friday, 30th of August, 2019
Title: Homegoing
There is a good reason why Harriet needs to be afraid for her life while Zodwa is about to dish out an exciting surprise to Mmabatho. Then, Amo makes a decision that no one ever thinks of.
Since The Queen teasers started broadcasting on Monday, 1st of August, 2016, they have garnered so much attention and have also become one of the most-watched South African soapie teasers. So, as it airs from Mondays through Fridays every week at 21:00 on Mzansi Magic, do well to join other soapie fans to watch this television drama series.
READ ALSO: Generations Teasers: August 2019