Some will want to associate her success with talent, while others will say that her established academic history has gotten her to where she is. Regardless of her history, Redi Tlhabi has grown to become a coveted icon in the industry. She is currently topping the headlines for claims of 'character assassination' by former president Jacob Zuma. You might want to be updated on the news concerning the allegations.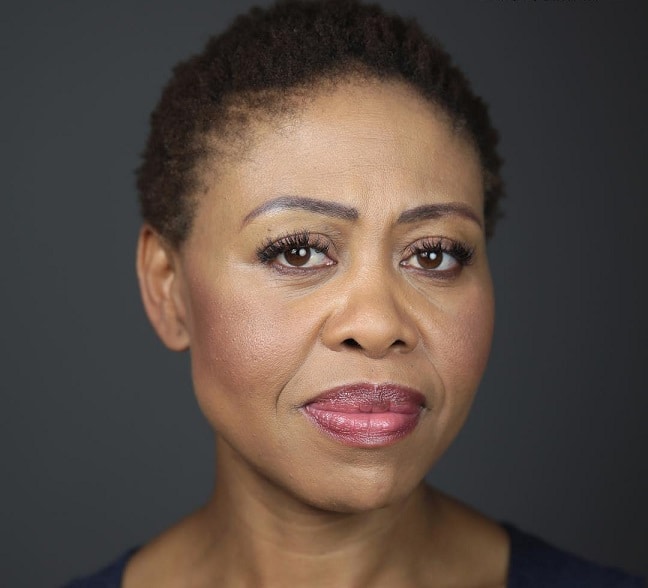 You must have heard her voice, either on TV or on the radio. Redi Tlhabi is one of the most famous media personalities whose curriculum vitae is so long because of how much experience she has in the field. She has topped the media severally for her bold nature. In 2018, she got into what looked like a confrontation with the minister of Home Affairs. She is again making headlines for being alleged to be a tool for 'character assassination.' The claims have been raised by former president Jacob Zuma. This is a topic that you do not want to let slide without finding out the details.
Redi Tlhabi biography
Apart from being famous on the media, there is so much about the coveted journalist, author, presenter and host that most people do not know about. Her biography will not only enlighten you about her life but will also make you admire her hard work towards becoming the icon that she is.
READ ALSO: Redi Tlhabi pays loving tribute to hubby on their 8th anniversary
Redi Tlhabi age
How old is Redi Tlhabi? Redi Deriko was born on 5th May 1978 in Soweto, in the Eastern parts of Orlando in South Africa. She recently turned forty-one.
Redi Deriko family
The latter got married to the love of her life in 2010. The name of Redi Tlhabi husband is Brian Tlhabi. The two had dated for four years before they decided to cement their union. In 2018, the gifted journalist and author penned down a touching message to her husband Redi Tlhabi wedding anniversary. From the message, you could insinuate that she is happily married.
Their union has sired two children. She is also the step-mother to her husband's children from his previous marriage. The two children are; Lesego Tlhabi and Ofentse.
Redi Tlhabi career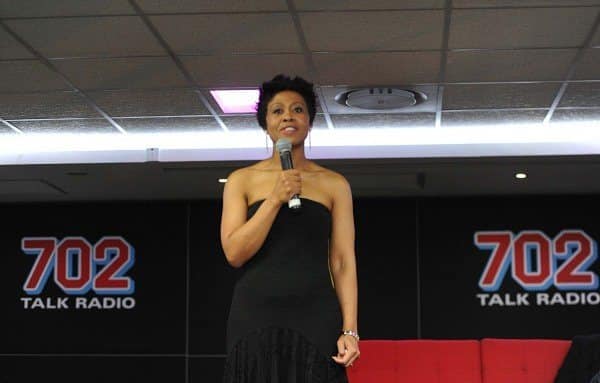 The latter's flourishing career has roots in the Rand Afrikaans University, Johannesburg where she pursued and graduated with a Bachelors of Arts degree in Communications. She, later on, pursued a degree in Social Sciences and English Literature. In 2008, she graduated with a master's degree in African Literature.
These academic qualifications perfectly rhyme with the several job titles that she currently has. The journey to her career began at Network Radio News, after which she shifted to Kaya FM which is a radio station based in Gauteng. At Kaya FM, she served as editor of the bulletin. She also used to host a drive show in the afternoon.
As TV personnel, she worked as a reporter for SABC. She, later on, changed to working as the anchor and producer for current affairs. While at SABC, she had the honour to produce several programmes among them: 'Interface', 'Today in Africa', and 'News Hour'.
2005 was a significant year in her career as she landed the position of Eyewitness News journalist at Talk Radio 702. Later that year, she landed an evening talk show which she called 'Talk at 9'.
In 2006, she got the chance to work as a presenter for SABC 3. Here, she used to host a show called Rights and Recourse which was a talk show that would discuss matters legal rights. She hosted this show between 2006 and 2008.
2007 was another significant year in her career as she had the golden opportunity to cover the G8 Summit which was held in Gleneagles in Scotland.
In 2008, she landed a role at e.tv's Primetime news bulletin. Here, she worked as a co-anchor, alongside Jeremy Maggs. Later on, in 2009, she quit the position claiming that she could not withstand the busy schedule.
Back to her production career, she was the brains behind the celebrated documentary about former president Thabo Mbeki.
She is currently the host of The Redi Direko Show which goes live on 567 Cape Talk and Talk Radio 702 on weekdays.
Redi Direko as a columnist
Besides her established career on the radio and TV, she also works as a monthly columnist for Fairlady, which is a South African ladies' magazine. She has also worked as a columnist for a Sowetan newspaper.
Redi Direko as an author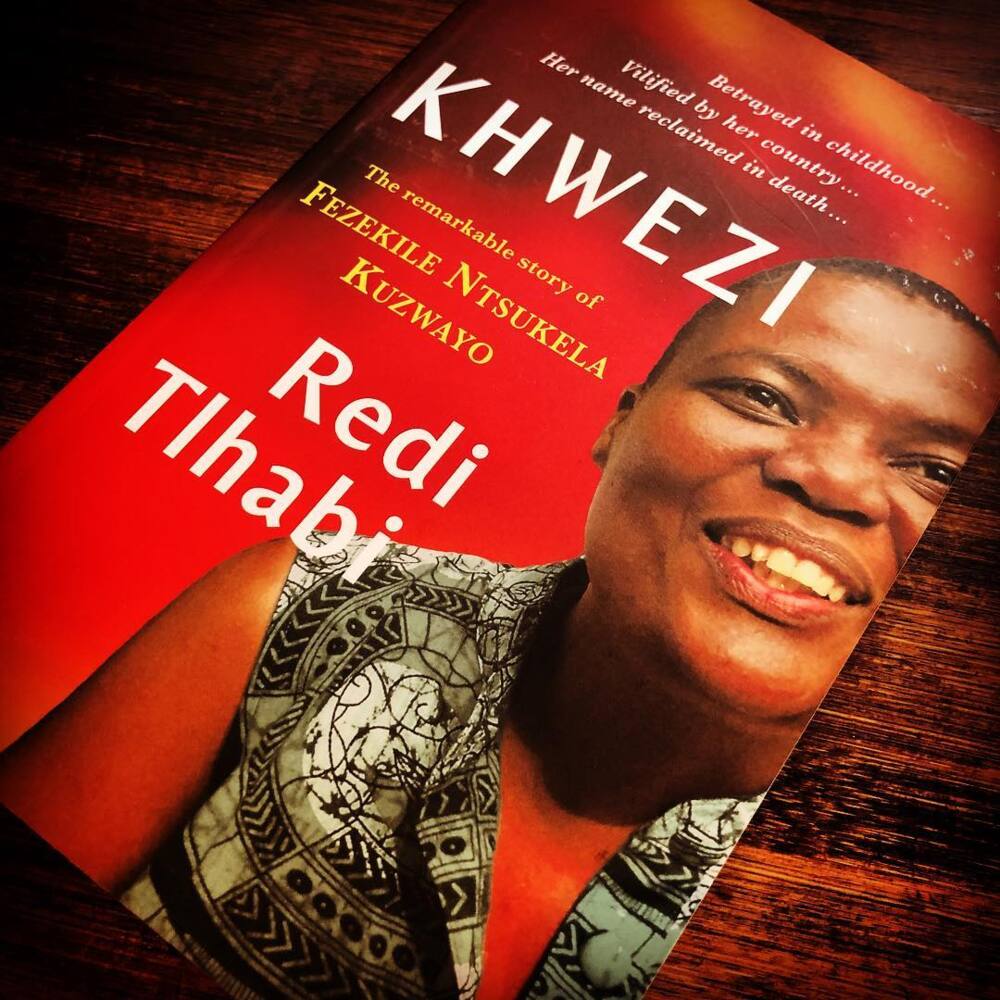 The latter has made two publications so far: 'Endings and Beginnings (Jacana)' which she released in 2012; the title of her second book is 'Khwezi - The Remarkable Story Of Fezekile Ntsukela Kuzwayo'. Her first book made her scoop the coveted Alan Paton Award in 2013.
Redi Direko as a brand ambassador
Besides her flourishing career, the latter is also an ambassador of Clarins which is a French cosmetic company.
Redi Direko social life
Apart from making money, she is actively involved in social activities. She is passionate about athletics and has a record of taking part in the Comrades Marathon three times. She is also an active member of Rand Athletics Club.
She is also passionate about women's rights. In 2008, she led a protest that condemned sexual harassment cases against women.
Redi Tlhabi latest news
Redi has been caught by surprise by the speech that former president Jacob Zuma made on 16th July 2019. In his testimony during the Zondo commission of Inquiry into State Capture, Zuma claimed that Redi had "coordinated attempt to character assassinate" him. He went further to allege that she was "part of the external forces trying to destroy him". According to the former president, the latter was coming up with a film which is a replica of one of her books. The former president stated that one of the books with title 'Khwezi – The Remarkable Story Of Fezekile Ntsukela Kuzwayo' was used to portray him as a rapist.
In his speech, Zuma said: "The movie Redi Tlhabi is making is being done in the United States and is named 'Raped by power',"
Redi Tlhabi twitter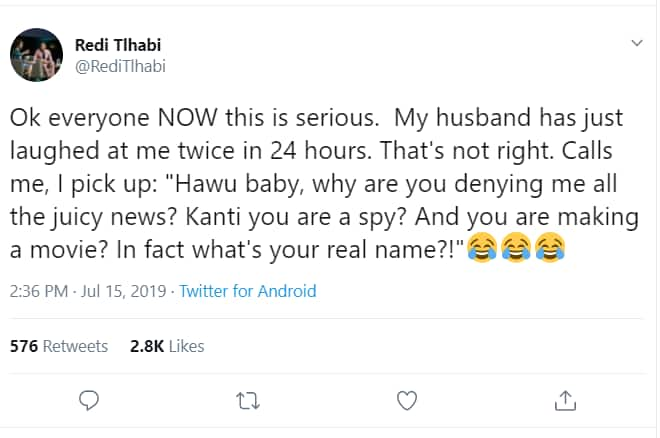 There are no records to back up the claims that the multi-talented lady is working on the film. Judging from her reaction on the matter, it is interesting to note that the latter has not had any plans on coming up with a film for her book. She took it to her Twitter account to state:
"it had never crossed her mind to venture into films".
In another post, she stated:
"You guys are joking? For real? Maybe he read I was going to study and work overseas? Maybe?"
Then she went further to casually comment on the issue saying:
"Ok everyone now this is serious. My husband has just laughed at me twice in 24 hours. That's not right. He called me, I pick up and he said 'hawu baby, why are you denying me all the juicy news? So you are a spy? And you are making a movie? In fact what's your real name?"
President Zuma's rape allegations
Why did President Zuma come up with the allegations? In 2007, a lady by the name Fezekile Ntsukela Kuzwayo accused him of raping her. In his defence, Zuma said that they had engaged in consensual sex. He was exonerated and the charges dropped.
Ten years later, Tlhabi released her book whose title is 'Khwezi – The Remarkable Story Of Fezekile Ntsukela Kuzwayo'. Coincidentally, the title of the book is related to the name of the lady who had gone to court to claim that she had been molested by the president. Probably, this explains the reasons as to why the former president came up with the allegations.
Redi Tlhabi and Home Affairs Minister Twitter feud
In September 2018, Redi got into a feud with the Minister of Home Affairs, Malusi Gigaba. In a Twitter post, she stated that the minister had made changes to the laws governing travelling with children to be in favour of his interests after he had gotten involved in a family vendetta. According to her, the minister had made the changes after one of the relatives of his ex-wife had taken his kid on holiday without his consent.
According to the claims, the minister had made a rule that presenting the children's passport as well as birth certificate would be a travel requirement. He went further to state that guardians would be required to present consent from the kid's parent upon travelling.
In response to the new rules that had been stipulated, Redi used her Twitter account to state:
"YOU had a personal issue of your ex-wife making travel arrangements with your daughter without your consent' so you decided 'I'll sort this problem out?' You implemented untested regulations' claiming to address child trafficking? Have your regulations brought child trafficking down'"
Her Twitter post caused the minister to issue an ultimatum for her to apologise to him for defamation or else he would file charges against her. The latter did not apologize to the minister, and this heightened the matter on social media.
Redi Tlhabi Instagram
The latter is more active on her Twitter account than she is on Instagram and responds to matters affecting the country there. She also gives updates on matters affecting her life. One such instance that she gave updates was during the robbery at Redi Tlhabi house that happened in 2013.
Redi Tlhabi is South Africa's media icon who is more than skilled in her field. As an author, she is facing allegations of defamation. To find out whether the claims that the former president made are genuine, be sure to check out her Twitter posts as she responds to the issue.
READ ALSO: