If you thought you have it all when it comes to traditional South African food dishes, wait until we unveil yet another flavoursome cuisine. Boerewors recipes are a rare treat and a prevalent choice when all you need is a delicious dinner. Like every other serving, boerewors is as sweet as the recipe used in its preparation. Learning how to cook boerewors is worthwhile and will certainly leave your dinner guests asking for more.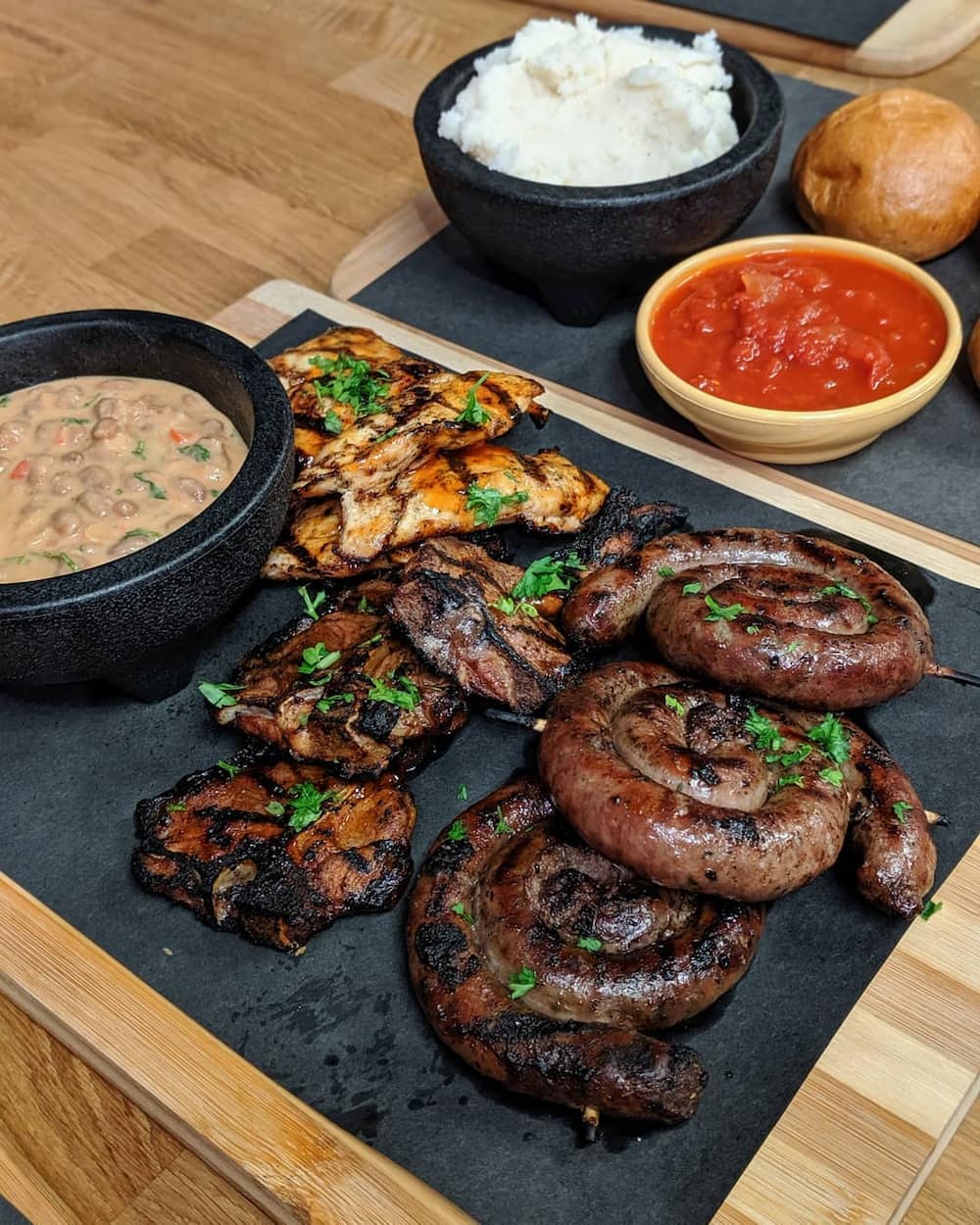 Boerewors recipe comes in different variations, all of which guarantee mouthwatering tastes. Cooking fanatics that are good with one method should have little to no difficulties mastering the other. What is more fun than trying different wors recipes to find out the best?
READ ALSO: How to prepare the best curry noodle salad
Boerewors recipes for a delicious dinner
South African townships never run out of options when it comes to boerewors, served in different flavors. There are various boerewors stew recipes depending on the ingredients that you have. Here are some of the best ways in which you can have your braai wors served for dinner.
1. Boerewors meatballs with tomato and basil sauce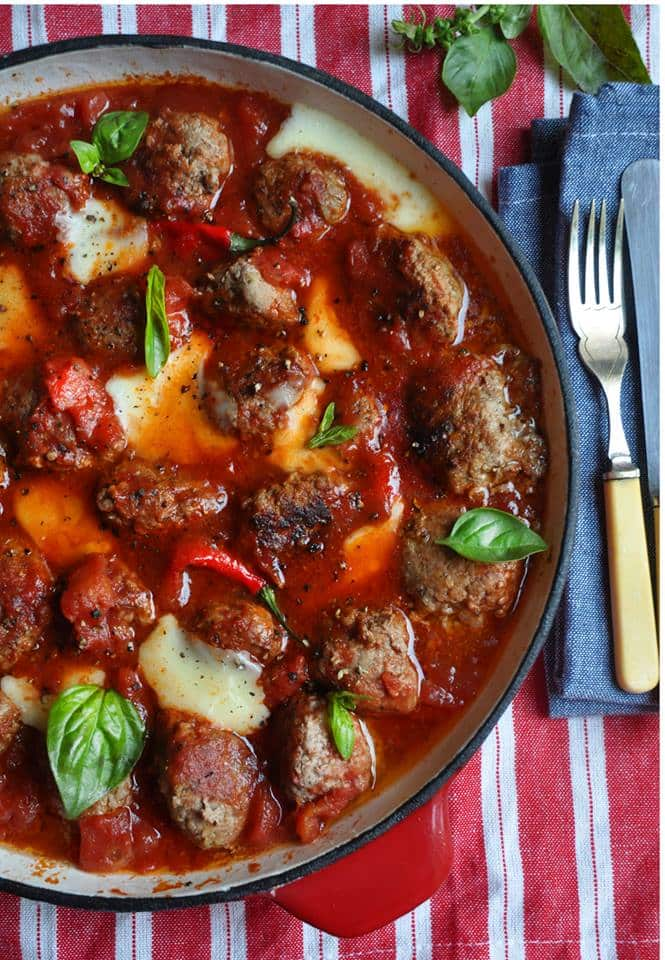 How do you boil boerewors? The simple way to do so is by preparing them as meatballs then boiling in spicy mixture as described below.
Ingredients
450g boerewors
45ml fine breadcrumbs
15ml olive oil or canola
3 spring of chopped onions
2 chopped garlic cloves
3 diced tomatoes
45 ml of tomato paste
30ml sweet and sour sauce
15ml chutney
15ml red wine vinegar
30ml sour cream
1 chopped handful fresh basil
2.5ml dried mixed herbs
pepper and salt, to taste
1 seed-free chopped red chili
1 crumbled chicken stock cube
400mlof drained red kidney beans
½ chopped (red, yellow or green) pepper
Preparation method
Preheat oven to about 180 degree Celsius.
Combine breadcrumbs and boerewors in a bowl.
Form balls placing them on a baking tray with grease, bake for about 10 minutes.
Remove the balls and set them aside.
Saute the onions for about a couple of minutes in a medium-sized saucepan mixing them with garlic, chili, and pepper.
Add tomato paste, tomatoes, sour chutney, sour cream, sour sauce, and sweet sauce, cook for 2 more minutes before adding fresh basil, beans, dried herbs, and stock cube.
Add the boerewors meatballs gently, then adjust seasoning to suit your preference.
Remove from heating then serve.
What boerewors side dishes can accompany this? You can take this nicely prepared boerewors stew with mashed potatoes, spaghetti and rice.
2. Chakalaka boerewors and Mascarpone pizza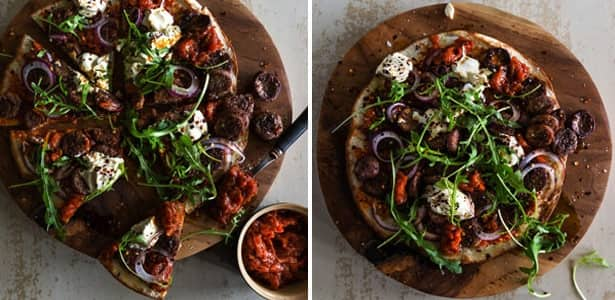 How do you like your pizza? Many of us have pizza for the same type of pizza for dinner every week, but here is something new that you should try. Gather the ingredients below, follow the simple steps and you will have a new favourite pizza after trying it.
Ingredients
½ can of chakalaka
Sea salt for taste
200g thick boerewors
Olive oil for frying
5ml of fresh chili
1 medium-sized wrap
A handful of fresh wild rocket
2 teaspoon of tomato paste
100ml of mascarpone
Freshly ground black pepper
Extra virgin olive oil for drizzling
½ thinly sliced (rounded) medium red onion
Preparation method
Place a mixture of tomato paste and chakalaka in a pot and stir before bringing it to boil. Now lower the heat for simmering to lower sauce thickness.
As the sauce reduces, place boerewors on a pan over medium heat.
Cook until you attain consistency in brown color. Make sure you do not to overcook.
Once cooked to your satisfaction, allow the boerewors to cool before slicing into 15mm rounds.
Place olive oil in a pan then heat before frying the boerewors rounds to achieve a crunchy texture and brown color.
Once reduced and thickened well, remove from heating.
Place the wrap into a dry pan over high heat then cook until one of the sides is brown. Turn the other side and do the same.
When both sides are ready, remove from the pan and let it cool and slightly harden.
Assembling your pizza
Since pizza has cheese, this should be your favourite cheese boerewors recipe.
Place the wrap on plate or board and top it with chakalaka.
Next, scatter with boerewors and fresh rocket. Flavor with a sprinkling of salt, chili, salt and some olive oil drizzle for good tastes. Your meal will be ready.
Are you wondering what to serve with boerewors, chakalaka and Mascarpone pizza? Personally, we love it with cold fresh juice.
READ ALSO: Popular traditional black South African recipes and South African food
There are several variations of wors recipes that you can try to ensure that your guests get the most memorable serving. Other than the usual braai boerewors, try our top picks of boerewors recipes that are particularly incredible for their deep flavors and traditional value in a country that mothered these boerewors recipes. Learning how to cook wors is an experience you will never regret.
READ ALSO: