With our in-depth Imbewu: The Seed Teasers for the coming month of August, you can be sure that you will stay ahead of the game and move step by step with the cast when the episodes get to be aired. Surprise your friends and family by knowing exactly how things will turn out because you took time to update yourself.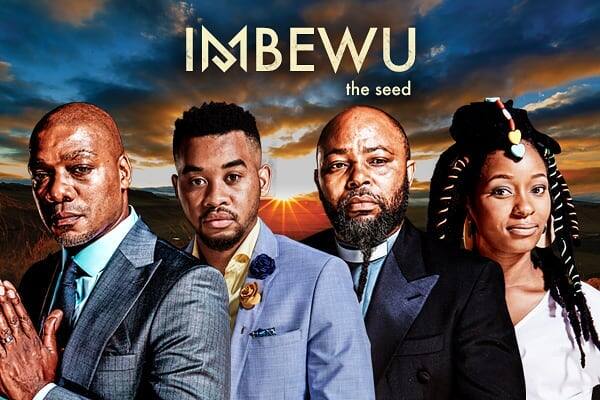 As days fly by, and the anticipation of what comes next builds up, get rid of your anxiety by knowing which dramatic scene comes next, not forgetting the fact that you will know exactly what happens to your favourite cast member. If you thought that Imbewu: The Seed Teasers cast members outdid themselves in July, then you have no idea how exciting the next month is going to be. Read on to get a sneak peek into the happenings as artists leave you craving for more.
August 2019 Imbewu: The seed teasers breakdown
Check out the different episode teasers for your favourite soapie below.
Episode 79 - Thursday 1 August 2019
Watch as Phakade approaches Ngcolosi concerning the Maluju piece. Phakade gets thrown out of Maluju by Nkululeko while Ngcolosi gives Nkululeko a warning about his family.
In a different scene, Zithulele confronts Zakithi and tells her about her wrongdoings. When Zakithi hears about Phakade, she suddenly remembers the thing she was to handle.
Buhle takes note of Mira with her busted lips and goes ahead to discuss Mira with MaZulu. MaZulu goes on to let Nerupa know about the burst lip as well as Mira's waist chain and Nerupa, in turn, informs Pranav of Mira's disturbing relationship.
Episode 80 - Friday 2 August 2019
The episode starts with the whole family supporting Phakade, making Ngcolosi realize that Phakade has got the upper hand here.
KaMadonsela has a dream about how Jabulile's mother faces danger. So, when Jabulile gets bad news, KaMadonsela ends up feeling guilty.
Nerupa questions Mira concerning her waist chain. Pranav gets to notice Mira's lip. Mira, on the other hand, shares with Navin about how her parents have to ask about the busted lip and Navin tells her of his intention to marry her some day.
Episode 81 - Monday 5 August 2019
Ngcolosi advises Nkululeko on stealing the contract. He also asks MaZulu to take their side but Zithulele cautions Phakade on the need to safeguard the contract.
Khanyo formulates a plan that would help Jabulile. Khanyo also seeks help from the church regarding MaShenge's funeral. It is also in this episode that KaMadonsela refuses to become a Sangoma.
Mira finally ditches the waist chain but still feigns sickness so as not to go on the family vacation. Nerupa and Pranav are unsure of whether they ought to be appeased that soon.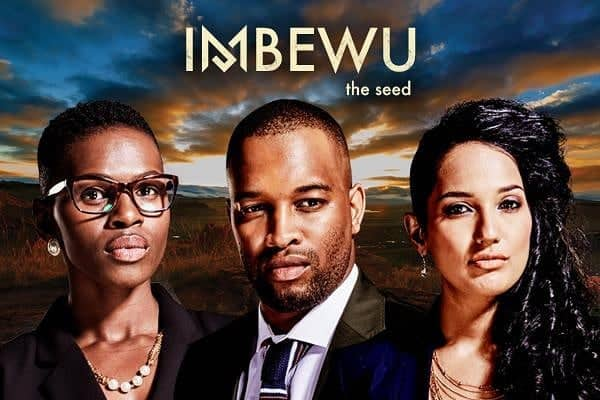 Episode 82 - Tuesday 6 August 2019
Phakade gets a call concerning the shares as Ngcolosi and Nkululeko get into the discussion of how to steal the contract.
KaMadonsela has a dream of a leopard and approaches Phakade to find out its meaning.
Mira chooses to blame Buhle for how Navin behaves. She also tries to make it up to Navin and the two end up having sex.
Episode 83 - Wednesday 7 August 2019
There is panic in Maluju as the contract goes missing.
KaMadonsela gets to see the ancestor's one more time. She tells Futhi a lie about the vision. In a different scene, Jabulile is grateful for the help Phakade's accorded him during the funeral as he joins them for dinner.
Mira confides with Buhle about Navin's change. She goes for a job interview and Nerupa cannot hold her excitement realizing that Mira is becoming her old herself again.
Episode 84 - Thursday 8 August 2019
Zithulele picks Phakade's side and informs Ngcolosi about it. Ngcolosi gets to learn that Nkululeko did not take the contract.
KaMadonsela communicates with the ancestors at a church meeting and Khanyo informs Phakade about what has happened.
Pranav blocks Navin from entering the house. He also surprises Nerupa by being appreciative. Mira walks out on Navin after he's punched her.
READ ALSO: Imbewu Teasers: July 2019
Episode 85 - Friday 9 August 2019
Phakade informs KaMadonsela of his knowledge on the culprit. Zakithi gets caught by Nkululeko snooping in Ngcolosi's office.
Futhi is of the opinion that KaMadonsela should visit traditional diviner but she is adamant while Ngcolosi discovers that someone has searched his study.
Mira gets a disturbing voice mail on her phone from Navin and Buhle advises her to inform her parents of how he hits her.
Episode 86 - Monday 12 August 2019
Phakade has a confrontation with MaNdlovu concerning the contract leading her to confess.
Khanyo urgests KaMadonsela to remain steadfast in her beliefs. The burial committee members fail to attend the meeting because they are unhappy. Futhi brings Makhumalo to KaMadonsela.
Shria chooses to blame herself for what is happening to Mira since she was unable to tell them about the abuse whereas Navin calls on Buhle's phone in search of Mira. Thando allows Navin inside the Rampersad house.
Episode 87 - Tuesday 13 August 2019
Phakade requests KaMadonsela to lie that MaNdlovu had the contract. When it comes to sharing, Ngcolosi gets 26% while Phakade 25% of the Maluju shares.
KaMadonsela harms herself and reveals the truth about her calling to MaNdlovu. Futhi desires to work in Maluju while Zakithi makes sure Phakade remembers about their agreement.
Navin goes after Mira to Maluju and is seen by Nkululeko. Phunyuka saves the day just before Mira gets attacked and Navin gets arrested but still tells Mira that it's not over yet.
Episode 88 - Wednesday 14 August 2019
Phakade makes merry with the family even as Ngcolosi warns Zakithi. Then Phakade attends his first board meeting.
Khanyo asks for a prayer meeting and Futhi brings muthi to see KaMadonsela. An argument ensues as Khanyo is not pleased with the move.
Mira gets a strange gift. Nkululeko teaches self-defence lessons to the Rampersad ladies while Thando makes apologies for it all even as Pranav makes a vow to always protect Mira.
Episode 89 - Thursday 15 August 2019
Phakade makes an appeal to MaNdlovu on fairness and not taking. Nkululeko gets to see the cufflinks while Zimele makes a will change.
Phakade asssures his family that he will protect the interests of his kids. Futhi, on the other hand, decides not to attend the mother's prayer meeting since Khanyo would not allow the mother make use of umuthi.
The detective gives a warning to the Rampersads concerning the sex advert that they could do nothing about. Mira is devastated and opts for death as she is tired of constant living in fear.
Episode 90 - Friday 16 August 2019
Zakithi informs Nkululeko about their relation and convinces Nkululeko to keep this truth as a secret. Futhi inquires if Phakade could consider working at Maluju.
Bekisisa informs Phakade of the to act concerning KaMadonsela while Phakade tells KaMadonsela of her not being allowed back to church.
Pranav chooses to hire a guard to protect Mira while Navin attacks Buhle in her home. It is a relief for the Rampersads as Navin's saga comes to an end as Mira discovers Navin's gun and chooses to hide it.
Episode 91 - Monday 19 August 2019
Nkululeko is unhappy about Ngcolosi forgetting his mother. Nkululeko gets to confront Zithulele and also Nkululeko steal the used glass belonging to Ngcolosi.
KaMadonsela dreams and hears drums and Phakade finds her with a sangoma's shawl. She collapses and gets to dreams about a dark room.
Mira brings out Navin's gun. Navin gets out of jail but this is something that only his mother is aware of. In a different scene, Nerupa finds Mira with the gun.
Episode 92 - Tuesday 20 August 2019
KaMadonsela gets admitted and MaNdlovu wants to know if she can get out to consider traditional assistance. This makes Futhi and Khanyo bond as they both put KaMadonsela in prayers.
Nkululeko gives Zakithi a warning about the truth coming out. Zakithi seeks Zithulele's help as Phunyuka is lost as to what Nkululeko could be up to.
Mira steps out in public after a long time as detectives advice that she gets professional help. Pranav and Nerupa choose to return and sleep in a similar room.
Episode 93 - Wednesday 21 August 2019
Phunyuka makes a call to the DNA Lab and asks for a favour from Zethu. Phunyuka goes ahead to give Ngcolosi the DNA results even as Nkululeko informs Ngcolosi about being his son.
KaMadonsela's condition is deteriorating. Futhi suggests that a sangoma is brought to the hospital but Phakade disagrees and chooses to pray instead.
Mira lets the family in the news of her visiting a psychologist. She meets Elaine and opens up on the first meeting. Pranav has sex with Nerupa.
Episode 94 - Thursday 22 August 2019
Nkululeko gets rejected by Ngcolosi even as he tries to convince him that he is his son. Nkululeko confronts Phunyuka as Ngcolosi confronts Zakithi.
Phakade is given Muthi for KaMadonsela by Macingwane. Phakade gets caught by a nurse as she tries to feed KaMadonsela. Futhi goes ahead and feeds KaMadonsela the muthi and she is well.
Navin goes to Mira's shrine and speaks his mind as Elaine assists Mira to get over her panic attack, something that makes her win Mira's admiration.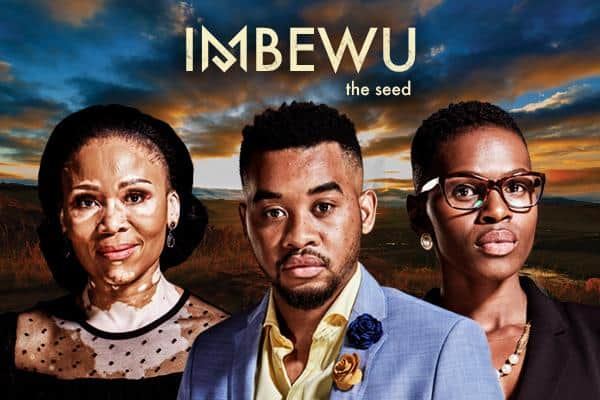 Episode 95 - Friday 23 August 2019
Zakithi informs Zithulele of her lie. Zithulele discovers that the dad had an affair with the mother of Nkululeko as Ngcolosi remembers who Nkululeko's mother is.
KaMadonsela becomes blind and discharged, but he is still frustrated by her blindness.
Mira goes on about Elaine as she tells Nerupa about her. Navin attempts to apologise to Pranav who beats him and the Rampersads get to know that Navin is no longer in jail.
Episode 96 - Monday 26 August 2019
Nomfundo gets Melissa's pic while Nkululeko informs Zithulele of his leaving town. Ngcolosi also remembers Nkululeko's mom.
KaMadonsela has a dream about an ancestor and Phakade informs her about their visit to Macingwane who tells KaMadonsela about her need to attend a cleansing ceremony.
Mira narrates to Elaine about Navin's release. Navin gets into the Rampersad's home and takes Mira's underwear.
Episode 97 - Tuesday 27 August 2019
Ngcolosi acknowledges meeting Melissa. Phunyuka, in turn, encourages Ngcolosi to accept Nkululeko whom he accepts as his son.
KaMadonselas regains her eyesight and asks for Makhumalo's help as she is found with muthi by the members of the church.
Mira gets ready for a confrontation with Navin. In anger, she smashes the shrine made for her by Navin.
Episode 98 - Wednesday 28 August 2019
Ngcolosi makes an announcement to his family and introduces Nkululeko as his son. MaZulu confronts Ngcolosi who apologizes to Macingwane.
The prayer meeting gets disrupted and everything goes wrong. Futhi begins interning in Maluju while KaMadonsela prepares umsamo.
Mira is told about the danger of seeking out Navin by Pranav and Nerupa as Pranav requests Nkululeko to stay longer with Mira.
Episode 99 - Thursday 29 August 2019
Nkululeko has been promoted by Ngcolosi. Zithulele and Nkululeko are seen having drinks and talking about brotherhood and then Zakithi discovers about the promotion.
KaMadonsela and Makhumalo visit the river where KaMadonsela does ukuphahla. On the other hand, Phakade gets a visit from the church elders and Khanyo sees things from a different angle.
Mira chooses to forgive Navin as Elaine tells Mira to be careful about trusting Navin's words. Navin goes on to threaten Mira with death.
Episode 100 - Friday 30 August 2019
Ngcolosi informs Pranav about Nkululeko promotion and him being his son. Zakithi and Nkululeko cross with each other as Zakithi strategises with Phakade to have the board members siding with her.
KaMadonsela asks Phakade for an apology as she is glad for not being called a sangoma. Khanyo also apologizes for not having supported KaMadonsela when she should have.
Elaine informs Mira of the danger she is in. Then Navin goes ahead to kidnap Mira as Elaine discovers Mira not making it to Al Dente. She hurries and saves Mira from Navin's evil plan.
With these Imbewu: The Seed Teasers explained, you can look forward to a drama-packed thriller coming in August. When you know what to expect the chances are that you will not miss a single one of the Imbewu: The Seed episodes for anything. You can catch the program on e.tv every Mondays to Fridays at 21h30 and on eExtra every weekday from Mondays to Fridays at 22h15. In case you miss, watch the repeats that airs on e.tv from Mondays to Fridays at 12h30 while the omnibus airs on Saturdays at 11h20.
READ ALSO: