A great story will have you hooked on your screen as you want to see what happens next. As you anticipate, check out these Isithembiso teasers for your next month dose of drama and excitement. Be the first of your friends to know exactly what to expect.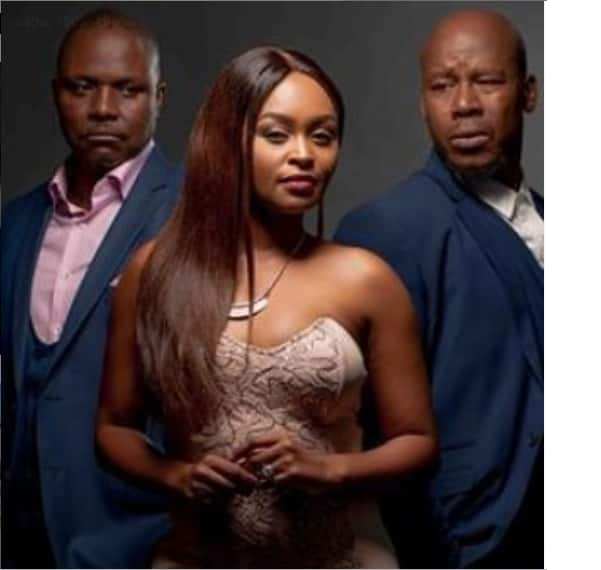 The August Isithembiso teasers will keep you in the know. Check out what you will be watching out for the coming month.
August Isithembiso teasers out
Catch the latest on what your favourite Isithembiso cast will be up to come August.
Episode 89: Thursday 1 August 2019
The show starts with Cheez's cover being blown. In the same episode, Mbali gets to discover what Patrick's secret is all about. Chunks is thus forced to make a confession to Abedie while Oscar gets the Judas label.
Episode 90 - Friday 2 August 2019
Mike has Cheez backed to a corner while Sne wins, even though temporarily, over Mike. On the other hand, Oscar and Karlujah do not understand how serious Abednego is with his new love life.
Episode 91 - Monday 5 August 2019
Cheez gets deep with Sizwe and Mike while Abednego's delusion resurfaces and Patrick gets to learn about his exam results.
Episode 92 - Tuesday 6 August 2019
Cheez not only has Mike backed to a corner but exactly where he wants him, while Ayanda stands the danger of experiencing burnout. In this same episode, Abednego finally shows off his Khensani.
Episode 93 - Wednesday 7 August 2019
Ethel knows how Banzi can become king again. Mo, on the other hand, makes an executive decision that throws each of her friends off balance. Watch as Abednego's lies get him in serious trouble with Khensani.
READ ALSO: Imbewu Teasers: July 2019
Episode 94 - Thursday 8 August 2019
Ayanda must make a choice between singing or studying? Also, Cheez and Nhlamulo discover ways through which they can have Mike cornered. This show will have you dazed as you watch Banzi shocking all people in prayers.
Episode 95 - Friday 9 August 2019
Cheez is alone with Mike while Ethel goes scheming behind Banzi's back. There is a disaster that will strike during Ayanda's exam. You will be excited as Khensani reveals her claws and the culprit will be Chunks.
Episode 96 - Monday 12 August 2019
Cheez pushes Mike to talk but what we do not know is whether or not he will yield and confess everything. Ma Dolly also gives Ayanda an ultimatum, this time it will be the last one. Banzi is musing over his healing abilities.
Episode 97 - Tuesday 13 August 2019
Absalom highly doubts Banzi's 'miracle'. Rasputin manipulates Madoda and ensures that Ayanda chooses right. Khensani also lets her guard down and shows the other manipulative side of hers.
Episode 98 - Wednesday 14 August 2019
JUS FM has a surprise as new guests visit. Zamani has the right tools to use against Madoda while Palesa gets shocking news concerning Banzi's latest tricks.
Episode 99 - Thursday 15 August 2019
Lihle plans secretly while Banzi plans to do another miracle. Zamani then decides about Ayanda.
Episode 100 - Friday 16 August 2019
Lihle actualizes her plan of getting rid of Ethel. On the other hand, Abednego shows that he is a fool just for love. Watch as Ayanda's world crumbles as Thenjiwe reveals shocking news to the girls.
Episode 101 - Monday 19 August 2019
Thenjiwe passes Anathi's final goodbyes to the girls and Cheez. Banzi strives to heal the mother, Zamani while Madoda squares it off, and Khensani gets to reveals her true nature.
Episode 102 - Tuesday 20 August 2019
Banzi's gets popular as a pastor causes Absalom to get uneasy. MK uses Duma as a way of frustrating Palesa's goals. Ayanda then faces the challenge of having to write her first tune.
Episode 103 - Wednesday 21 August 2019
Nina suggests that Lihle could be trapped and that it was her doing. Ayanda draws inspiration from her pain and writes a great song. Also, Chunks finally loses Abednego for good.
Episode 104 - Thursday 22 August 2019
Ethelis summoned by her personal doctor, to go through the test results. Nhlamulo stands in for Palesa while Chunks opens up to Abednego, telling him her true feelings for him and Khensani.
Episode 105 - Friday 23 August 2019
Ethel's lies to Palesa after receiving her results but it is one lie she does not want to tell. Rasputin makes plans for Ayanda's song, but it is possible that won't like them. Cheez gets to see Palesa as she gets closer to Nhlamulo.
Episode 106 - Monday 26 August 2019
After registering again, Palesa does not waste time as she gets involved in campus affairs. Cheez and Zoleka go to confront Nhlamulo, while Ayanda's new song gets a remix that was not expected.
Episode 107 - Tuesday 27 August 2019
Ethel makes a decision to become an involved and active church member as far as finances are concerned. Ayanda gets her hands on an unexpected hit.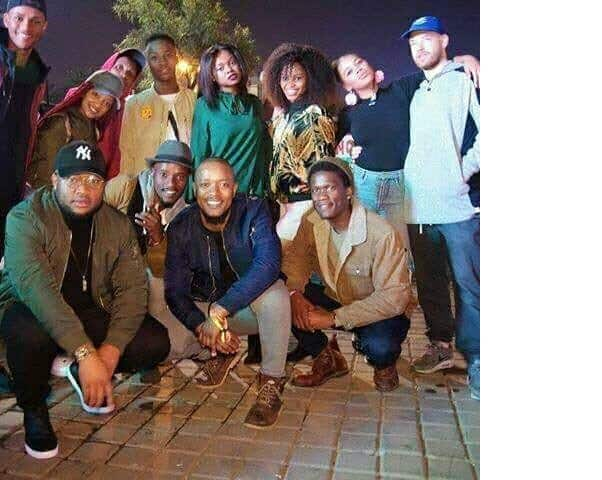 Episode 108 - Wednesday 28 August 2019
Ethel has an evil plan that she executes as Palesa ignites her political goals. We also get to see the real Khensani, while Chunks must make one important decision.
Episode 109 - Thursday 29 August 2019
Ayanda is battling with being famous, while Chunks gets inspired to remedy the situation of her heart.
Episode 110 - Friday 30 August 2019
Ethel's friend and crime associate revolts against her as Palesa and MK fight and Cheez turns into a spy. Ayanda goes to Zamani in her confusion.
Watch all of the Isithembiso episodes come August, no that you already have an idea of what to expect. Plan your day ahead and make sure you catch each show. With the Isithembiso Teasers giving you a brief ahead of time, it is up to you to catch the programs when they get aired. You can always catch Isithembiso as it airs on Mzansi Magic every Mondays to Fridays at 19h30.
READ ALSO: