Most health-conscious seafood lovers regularly consume tuna and salmon. But only a few people pay attention to mussel pot recipes. Though mussels receive little or no care, they are delicious, tasty, and nutrient-rich like any other fish ones. Plus, they are cultivatable in small or large scale. What is more, mussel sauces are simple to prepare. Indeed, mussels are a treasure from the sea world.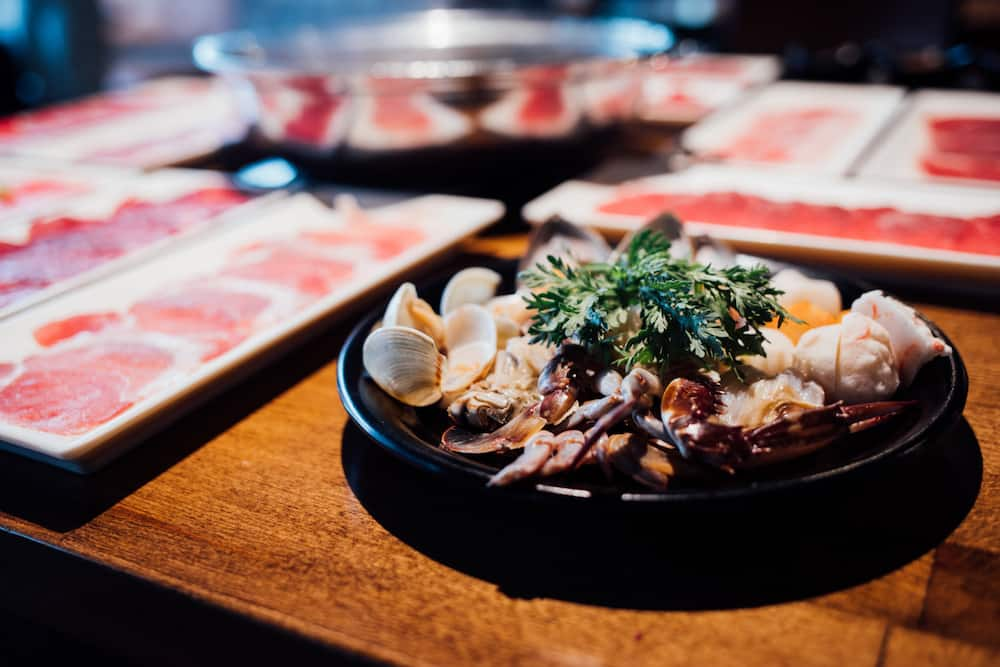 Their delectable, sweet, and nutty flesh is all you need to brighten your cooking skills and aroma. Presently, there are hundreds of creamy mussels recipes which you can choose from. Here are the best creamy mussel recipes. Knowing how to cook mussels is an incredibly satisfying art.
Tips to prepare a creamy mussel pot
Ingredients
One finely chopped and peeled onion
2 sliced and peeled garlic cloves
30 ml butter (2tbsp)
2 kg mussels
125ml fresh cream
Fresh herbs of your choice
Chunky bread for serving
100ml white wine
How to prepare
Use an ovenproof pot with a lid to fry the onions over coals. But be careful when placing the cover on the container. Mix in the garlic and cook for a minute. Add your white wine and slowly boil the mixture. Now, add the mussels and place the lid on top of the pot. Cook for approximately 6 minutes, until they start to open. Throw away any unopened mussels.
Now add the fresh herbs, fresh cream, and close the lid before removing the pot from the oven. Serve this dish alongside chunky bread to absorb the sauce.
NB: when cleaning mussels, first, remove the beards from the shells Then, let mussels soak in fresh water for several hours to loosen any sand trapped in the shells. Drain and rinse mussels before adding to the cooking pot
Mussels in a creamy sauce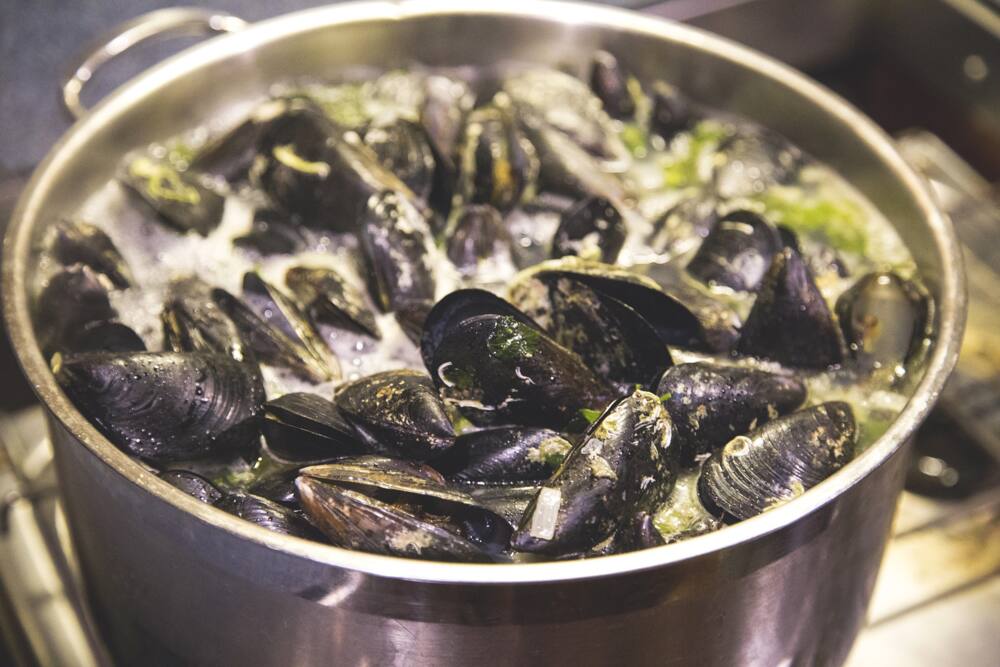 This creamy garlic mussels recipe serves four. You only need 15 minutes and 20 minutes to prepare and cook it. Here are the ingredients you need to cook this delicious dish.
11/2 kg of mussels in their shells with beards removed and scrubbed
2 finely diced small onions
2 cloves of finely chopped garlic
1 tbsp of butter
8 thyme sprigs
I bay leaf
100 ml dry sauce
400 ml of cream.
100ml dry white wine
4 tbsp finely chopped parsley
Finely ground black pepper and salt to taste
Crusty bread for serving
How to prepare
Use cold running water to clean and debeard the mussels. Get rid of any that will not close upon light squeezing.
Cook over low heat, to soften garlic using butter. Add sprigs of thyme, wine, and bay leaf Then, increase seasoning heat to high. Add mussels to the pot, cover with a lid and allow to steam for 6 to minutes until mussels open.
Discard thyme sprigs, unopened mussels, and bay leaf.
Carefully stir in the cream, parsley, and season adequately.
Finally, remove the pot from the heat source. Serve in four large bowls with lots of crusty bread.
READ ALSO: Top 5 scones recipe
What does it take to prepare garlic butter sauce with lemon?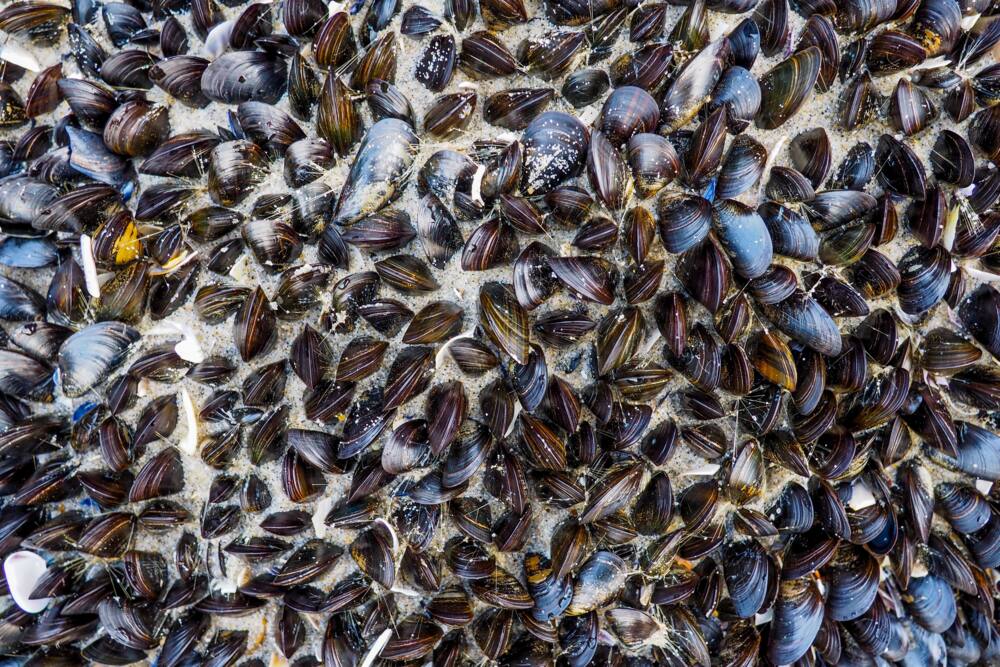 Perhaps you are looking for a guide to help you prepare an ocean basket creamy mussel sauce recipe. Here are the ingredients, preparation instructions, and more.
Ingredients
150 grams of butter or margarine
250 ml fresh cream
2 tbsp lemon juice
1 tbsp aromat or fish spice
½ tbsp parsley
1 tbsp Portuguese spice
2 to 3 fresh ground garlic
Preparation
Melt butter or margarine in a pot. Next, add in spices, cream, and lemon juice
Avoid letting the sauce boil too much as it will overcook
Simmer until you achieve a thick but fine paste
Pour in previously cooked mussels, then, add in steak topped with parsley and lemon wedges
Serve hot alongside crisp chips or rice
Creamy garlic mussel pot with pasta and parmesan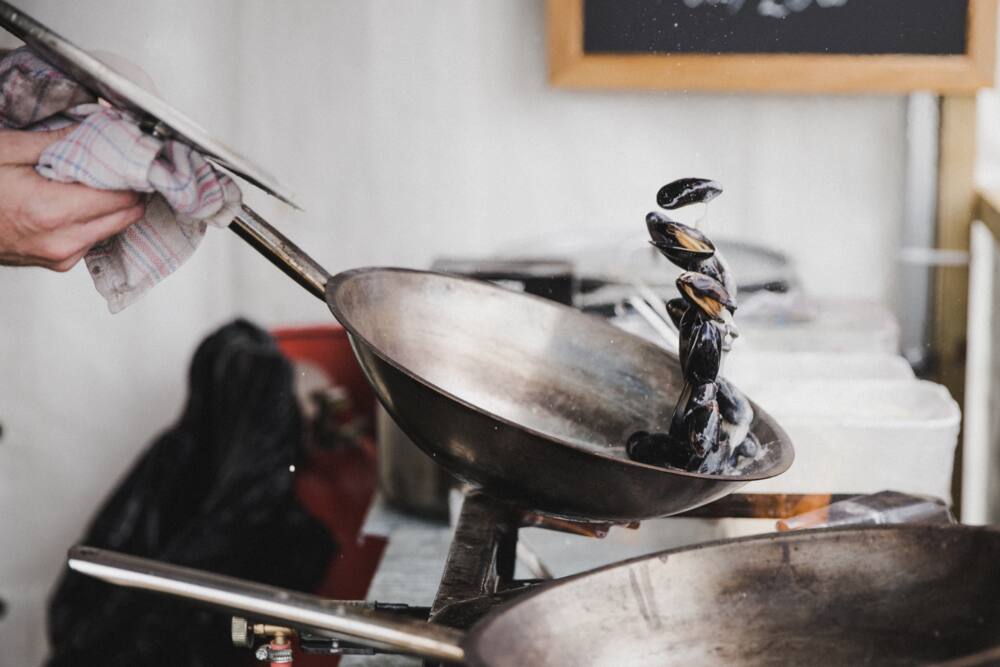 One of the easiest to prepare mussels in cream sauce guaranteed to mesmerize your palate. Use the following ingredients and cooking tips to create this delicacy.
Ingredients
750 grams of debeard and freshly cleaned mussels
15ml butter
2 tbsp finely chopped fresh onions
5 ml crushed garlic
60ml chicken stock or fine wine
1 tbsp pepper/salt
However, for the sauce, you'll also need
15ml of butter at room temperature
15ml all-purpose flour
1 cup milk
¼ cup chopped Canadian Parmesan
60 ml cut green onions
500 grams of dry whole-grain pasta
How to prepare
Use a large pot at medium heat to melt the butter, add onions, and cook until soft.
Add garlic, white wine, and mussels. Use salt and pepper to season and cover the pot for 5 minutes until all they crack open.
Remove the contents of your container into a bowl and cover to keep warm.
Simmer remaining liquid in a pan for 3 to 5 minutes.
Then, add a butter and flour mixture into the simmering liquid to make the mixture thicker. Next, pour in the milk and whisk until you achieve a consistent thickness. Gradually, add the cheese until smooth. Allow contents to simmer over low heat .
Meanwhile, prepare your pasta as directed on the packaging.
Adjust your sauce's seasoning when adding mussels into the pot.
After the pasta is fully cooked, drain, and add into the sauce until it is coated well. Use onions to garnish the meal and serve instantly.
Spice your kitchen skills with the ocean basket lemon butter sauce recipe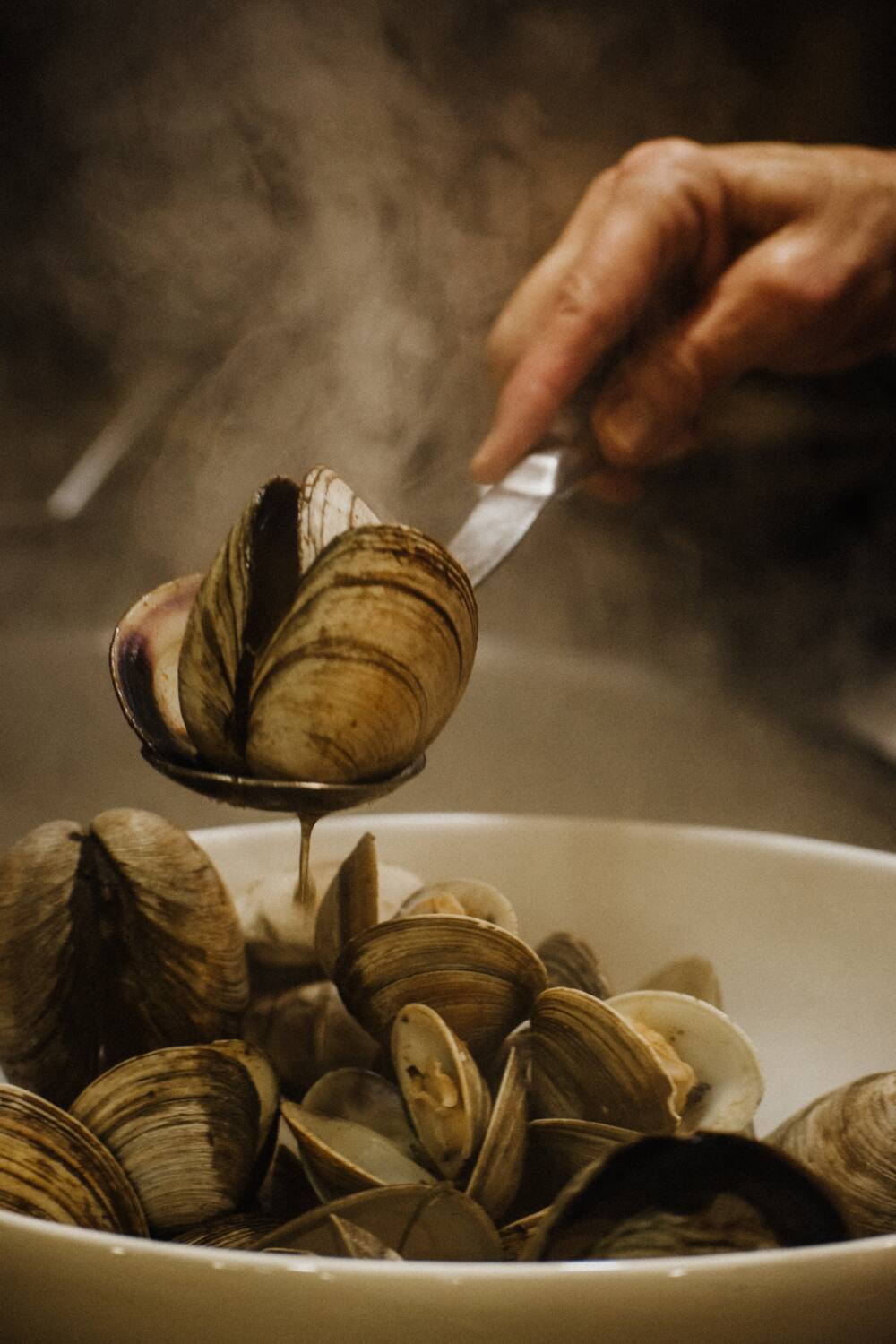 This is one of the most creamy and buttery ocean basket lemon butter sauce recipes. It allows one to experiment with fantastic food ideas while in the kitchen. It will become the mussel connoisseur's favorite recipe quickly. So, expect this creamy sauce to delight your palate. But what do need to you prepare, cook, and serve it? Hold on, we got your back.
Ingredients
Half a cup of thick cream
20 grams of butter (preferably you should use salted butter, if not get hold of some salt for taste)
1 tbsp of chopped parsley
How to prepare
Heat the cream slightly. Ideally, control the temperature below the boiling point.
To serve four persons, use 4lbs of freshly cleaned mussels.
Add parsley, butter, and lemon juice until fully melted and you have a smooth texture.
Next, add a little sauce while continually stirring to simmer correctly.
After 10 minutes of steaming, be sure to stir gently to steam the mussels slowly. Then, return the sauce to heat and paddle in a 1/2 tablespoon blob of salted butter.
If the sauce is too thick or too diluted, add more water, a spoon at a time and whisk vigorously. Once you have a thick sauce, serve without delays.
Note that, Ocean Basket recommends this mussel pot sauce recipe. After trying this sauce, you can enhance its appeal to your taste buds by experimenting with fresh herbs.
No doubt trying your culinary skills with the above mussel pot recipes will provide you with memorable experiences. Even so, you need to keep strictly to the suggested preparation tips. After you do so, you can go on ahead to enjoy some sumptuous mussel pot sauces. Also, remember to use ingredients in the right amounts. Accept our best wishes on your journey to explore these recipes.