Skeem Saam Teasers: September 2019
Skeem Saam teasers do not get any less humorous based on the exciting and creative episodes that are broadcast daily. Even though the teasers are not new in the country, the professionalism with which the characters play their roles are part of what keeps adding colour to the soapie teasers and consequently keeps viewers glued to their television screen every day of the week. So, to whet your curiosity and keep you informed on what to expect in this month's episodes of Skeem Saam city teasers, here are the highlights of each teaser.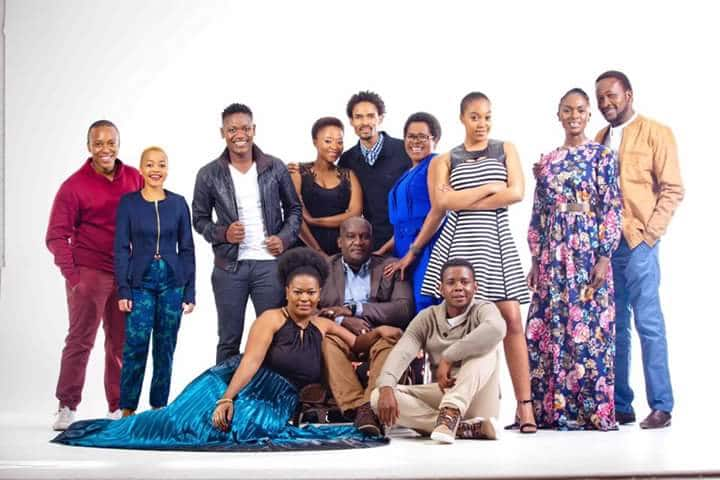 The Skeem Saam soapie teasers is a teen television drama series that this generation easily relates with. Who is the writer of Skeem Saam? Kelton Sinyosi stands as the head writer while the story editor is Sebabatso Mofokeng. The duo of Lunga John Radebe and Kgomotso Aphane are the script and resident editors respectively. Skeem Saam cast members like Clement Maosa, Patrick Seleka and Lisa Madikizela are faces you would be glad to watch performing.
Skeem Saam teasers September 2019
The following are the highlights of Skeem Saam daily teasers for this month. We hope that you find reasons for not missing any episode as you read through.
Episode 41 - Monday, 2nd of September, 2019
Someone has become so pleased to the level that the crumbling state of Mapitsi's romantic castle could not be noticed while Marothi is over joyous to "accidentally" tell Lehasa a secret. Also, Shadi starts to compete with another student who scored more than she did in a test.
READ ALSO: Skeem Saam teasers: August 2019
Episode 42 - Tuesday, 3rd of September, 2019
After a shop owner has kicked Mapitsi out of his shop with anger, she is left puzzled while Marothi and Rachel are about to celebrate something big, even though Rachel prefers to stay back at home and sleep. Then, the efforts that Botshelo made to console Mapitsi ended in futility.
Episode 43 - Wednesday, 4th of September, 2019
You will discover in Skeem Saam teasers today how Tbose finally nails Mapitsi and leaves her devastated while Kobus brings Lehasa to remembrance on the most important thing among the problems that he is facing. Also, Granny explains what Charity construes to be a ridiculous revelation.
Episode 44 - Thursday, 5th of September, 2019
The breakthrough of Mapitsi ends up with the wrong people as there was an outrage of tempers concerning the shares of Cafe Rovuwa. More so, it dawns on Granny that to pass the baton is not as easy as people take it to be.
Episode 45 - Friday, 6th of September, 2019
The public hatred against Mapitsi seems to be taking another dimension while Lehasa becomes fearful as he is visited with his past actions. Then, someone posits the fact that she might not have been called.
Episode 46 - Monday, 9th of September, 2019
The backlash of Mapitsi's blog hits her in a way that she felt it so much and a customer is being chased out of Rovuwa by Lehasa. Also, Granny is afraid that Charity might likely repeat the mistakes she has made before.
Episode 47 - Tuesday, 10th of September, 2019
Upon discovering damning evidence which could vindicate Mapitsi, Tbose becomes stunned. Also, Lehasa keeps on searching for a surrogate only to face another disappointment.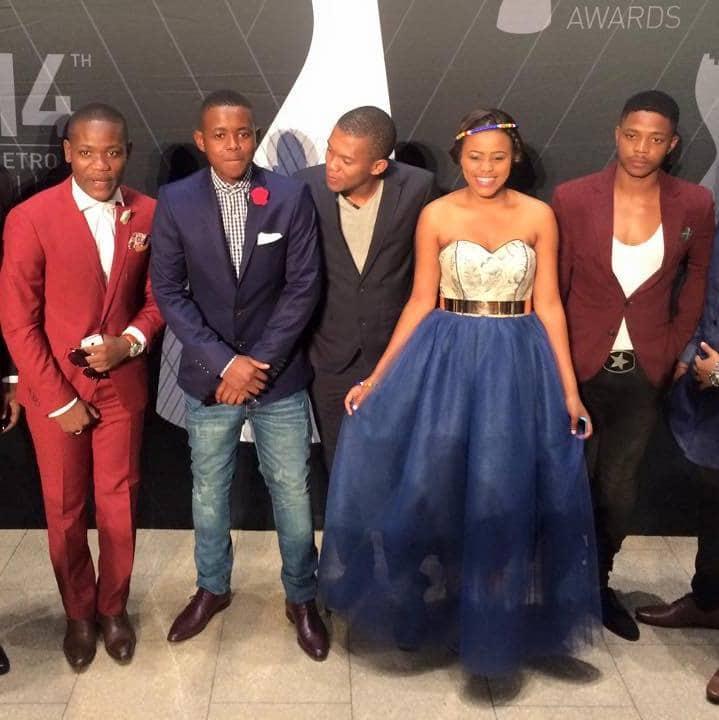 Episode 48 - Wednesday, 11th of September, 2019
The attempts made by Tbose to help Mapitsi hit the rock from every angle while the life of Lehasa keeps unravelling as the detective work of Lelo has a promising future. Then, Granny is visited with some heart-warming news that stirs up hope.
READ ALSO: Skeem Saam cast: A-Z exhaustive list with pictures
Episode 49 - Thursday, 12th of September, 2019
Seeing another blog post baffles both Mapitsi and Tbose while Emkay puts to an end the incessant need of a friend who seeks for compromising favours. More so, Charity makes up her mind to make something rationally meaningful out of her dreams.
Episode 50 - Friday, 13th of September, 2019
Mapitsi's loss of calmness ushers in something worse while Lehasa exerts his anger on the wrong person, which leads him to regret his actions. Then, Pretty acts contrary to what her mother and brother advised her.
Episode 51 - Monday, 16th of September, 2019
Mapitsi is made to live with someone suffering from dementia as a business partner offers a worried and upset widower what would make peace to reign. More so, after a law student snubbed Candice and Kat, they felt insulted.
Episode 52 - Tuesday, 17th of September, 2019
Because Mapitsi is trying to avoid prison, she is forced to work with a plan that she would not have involved herself in if nothing had happened while Lelo executes her plan of thwarting the plan of Lehasa for surrogacy. Then, Pretty transfers her frustrations on an innocent Nimza who is trying to render assistance.
Episode 53 - Wednesday, 18th of September, 2019
Lelo works out her plan so that the process of becoming the surrogate of someone can take place very fast as Kat's agreement to a favourable act pleasantly surprises Pretty because he does not have any business agreeing to it in the first place.
Episode 54 - Thursday, 19th of September, 2019
A phone call that Mapitsi receives overwhelms her while Lelo makes all effort to ensure that her pregnancy works. More so, after Nimza finds out who would assist his girlfriend, he becomes extremely jealous.
READ ALSO: Best thriller movies of 2019 vs best thrillers of all time
Episode 55 - Friday, 20th of September, 2019
Lehasa gets pleasant news concerning his hustle to become a surrogate, but unfortunately, the excitement only lasted for a while. Then, Mapitsi leaves the court with good news except for the fact that the journey ahead seems daunting while a young chef inspires Pretty beyond expectation, which ended up making someone close to her heart jealous.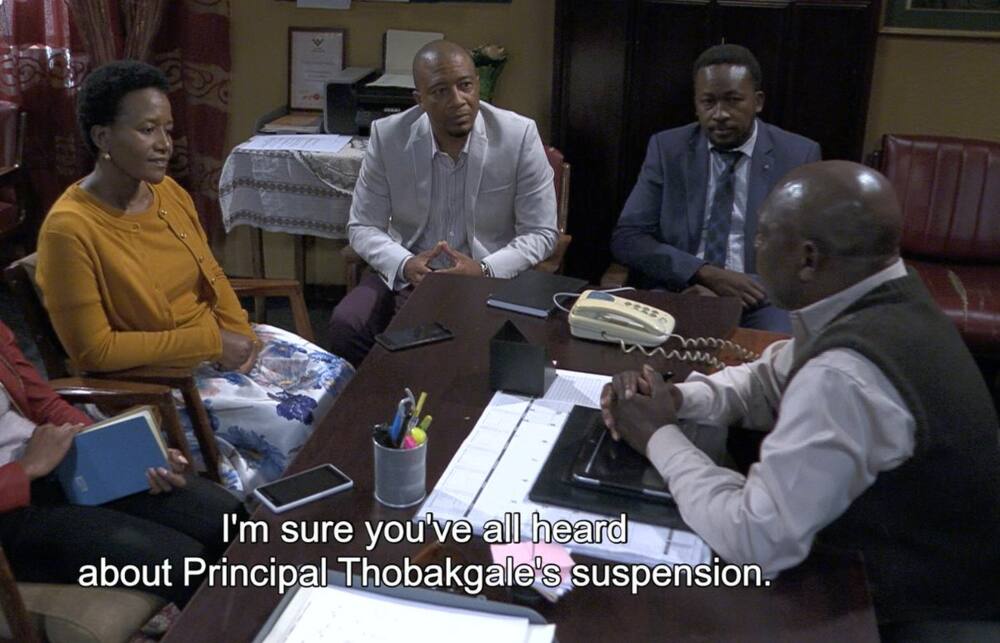 Episode 56 - Monday, 23rd of September, 2019
Lelo works out the next line of action in her plan while Kelebogile Kgomo makes all of Turf rave. Also, the schedule of the next session that Kat and Pretty planned was not welcomed by some people.
Episode 57 - Tuesday, 24th of September, 2019
A request from Lehasa renders Lelo unease, and a stranger entices MaNtuli with money. Candice and Kat celebrate in style the diversity of South Africa.
Episode 58 - Wednesday, 25th of September, 2019
While two sworn enemies were trying to establish a new normal, it ended up backfiring, and Lehasa is ready to do whatever it would cost to ensure that Lelo's parental rights are kept at bay. Then, an unexplainable friendship is brewing between a law student and a chef.
Episode 59 - Thursday, 26th of September, 2019
Lehasa draws attention to himself with his ridiculous behaviour because of the devastating news that he received, and this causes a celebration among his enemies. Pretty collapses disastrously at Capsy's because of the painful memories that something evokes, and MaNtuli gets to know more things about her new tenant which surprised her and also about to break up the agreement.
Episode 60 - Friday, 27th of September, 2019
After his embarrassing video, a supporter gets across to Lehasa while an emotional feeling sparks up between two "friends" while having a cooking experiment. Then, Mokgadi's great interview is gatecrashed by someone with a new star.
Episode 61 - Monday, 30th of September, 2019
Lehasa considers putting forth a call to somebody that he has wronged some time ago after his guilty conscience would not let him be. Also, all the people in the household, upon seeing Pretty arrived with a classmate, are star stricken while the new tenant of MaNtuli proves to be resourceful in ways that she has never imagined.
Now that you have the privilege of getting to know about what each of the episodes of your favourite Skeem Saam teasers has in store for viewers, nothing should stop you from catching up with the series daily. So, as it airs on SABC1 every Monday to Friday at 6:30 PM, watching with friends and loved ones will not be a bad idea at all.
READ ALSO: Benni McCarthy biography: age, daughters, wife, mother, cars, house and net worth
Source: Briefly News