- On this day in history, the apartheid government relaxed the passbook laws
- The pass system was not abandoned altogether, however
- Failure to present a passbook on demand by the police was no longer a criminal offence
PAY ATTENTION: Click "See First" under the "Following" tab to see Briefly.co.za News on your News Feed!
In 1986, South Africa was in a state of martial law, with a nation-wide State of Emergency having been declared the previous month. After international outcry, the apartheid government lifted the obligatory carrying of passbooks by black people on this day in 1986.
The pass system was, however, not abandoned altogether. Black people were required to have passbooks although they were no longer expected to carry them at all times. Failure to present a passbook on demand by the police was no longer a criminal offence.
PAY ATTENTION: Do you want to know what's trending on Briefly.co.za? Join our WhatsApp group today.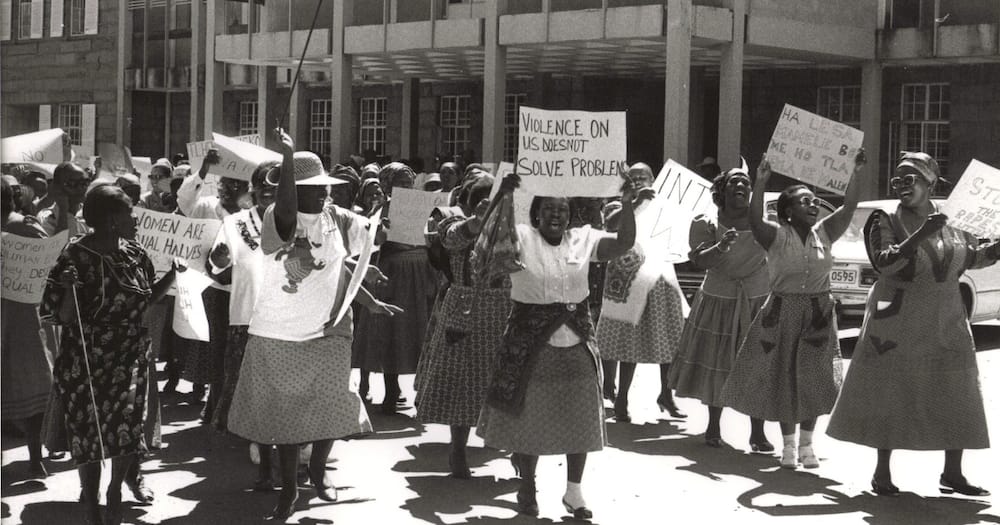 Pass laws were a form of internal passport system designed to segregate the population, manage urbanisation and allocate migrant labour. Before the 1950s, this legislation largely applied to black men, and attempts to apply it to women both in the 1910s and 1950s were met with significant protests. Pass laws would be one of the dominant features of the country's apartheid system, until this was effectively ended in 1986.
From the mid-1950s, the government had ruled that rural woman had to carry passbooks - this sparked resistance in the rural areas, with massive revolts in Zeerust and Sekukuneland in 1958.
READ ALSO: Terrified side bae reveals lover's wife is sangoma who cursed her
It was a protest against the pass laws in 1960 that prompted the police to shoot and kill 69 people in what became known as the Sharpeville Massacre, leading to South Africa's first state of emergency and the banning of a host of anti-apartheid organisations, including the African National Congress.
Enjoyed reading our story? Download BRIEFLY's news app on Google Play now and stay up-to-date with major South African news!