Isidingo Teasers: September 2019
What do you think of the episodes of Isidingo teasers for last month? Even though the teasers have been airing for long, it is still surprising how the writers keep getting inspirations so that no viewer ever gets tired of watching the episodes. Therefore, while you wait for the broadcast of the episodes of Isidingo teasers in September, get the highlights of what to expect in this article. You will be amazed at the suspense and humorous scenes that trail the teasers of Isidingo this month.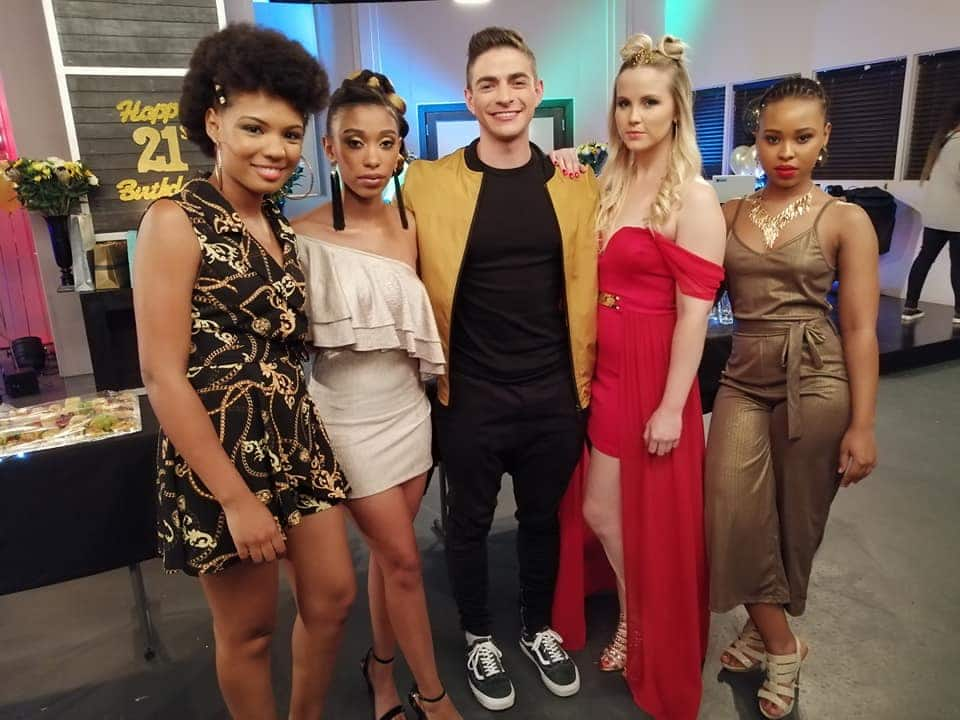 For well over ten years that the South African soap opera Isidingo SABC3 teasers have been airing, they are known for their ability to meet every viewer's entertainment needs. As a result of this, the teasers have become among the most widely watched television soap operas that are broadcasted on SABC3. The focus of the Isidingo soapie teasers is on the actors' love lives as they live like one big family.
Isidingo teasers September 2019
Episode 5276 - Monday, 2nd of September, 2019
After a cataclysmic event, the lives of Sibiya, Makgorometsa, and Wonderful hang in the balance while someone apart from Morongwa catches Gatanga's eye. Also, Enhle tries to make Anja come off her Obakeng oblivion.
READ ALSO: Isidingo Teasers: August 2019
Episode 5277 - Tuesday, 3rd of September, 2019
Wendy eventually gives Morongwa some pieces of advice that ought to have come in since, while the adverse effect of the rockfall comes up. Then, Anja, out of a mistake, perceives that she sees Olivia and Obakeng sharing an intimate moment.
Episode 5278 - Wednesday, 4th of September, 2019
The discovery of Makgorometsa leads to complications that were never hoped for as the arrow of Cupid strikes an unexpected person. More so, a newbie in love learns not to ask any questions if he is not prepared for the answer.
Episode 5279 - Thursday, 5th of September, 2019
Lincoln releases a significant bombshell concerning the future of HD, while Wendy encourages Morongwa to never conceal her feelings. Then, the accusations of Anja led Olivia to respond in a way that was never expected.
Episode 5280 - Friday, 6th of September, 2019
Kgothalo and Sechaba have started to have misunderstandings, and Morongwa eventually tells Wendy about a secret that leaves the latter shocked, while Anja tells her friends and colleagues a lot of lies.
Episode 5281 - Monday, 9th of September, 2019
After Claudette finds out about the person that is siding with Lincoln, he becomes shocked. Wendy makes Morongwa see reasons why giving up must never be considered. Also, Anja questions Olivia concerning her sexuality and the response she receives gets her curious.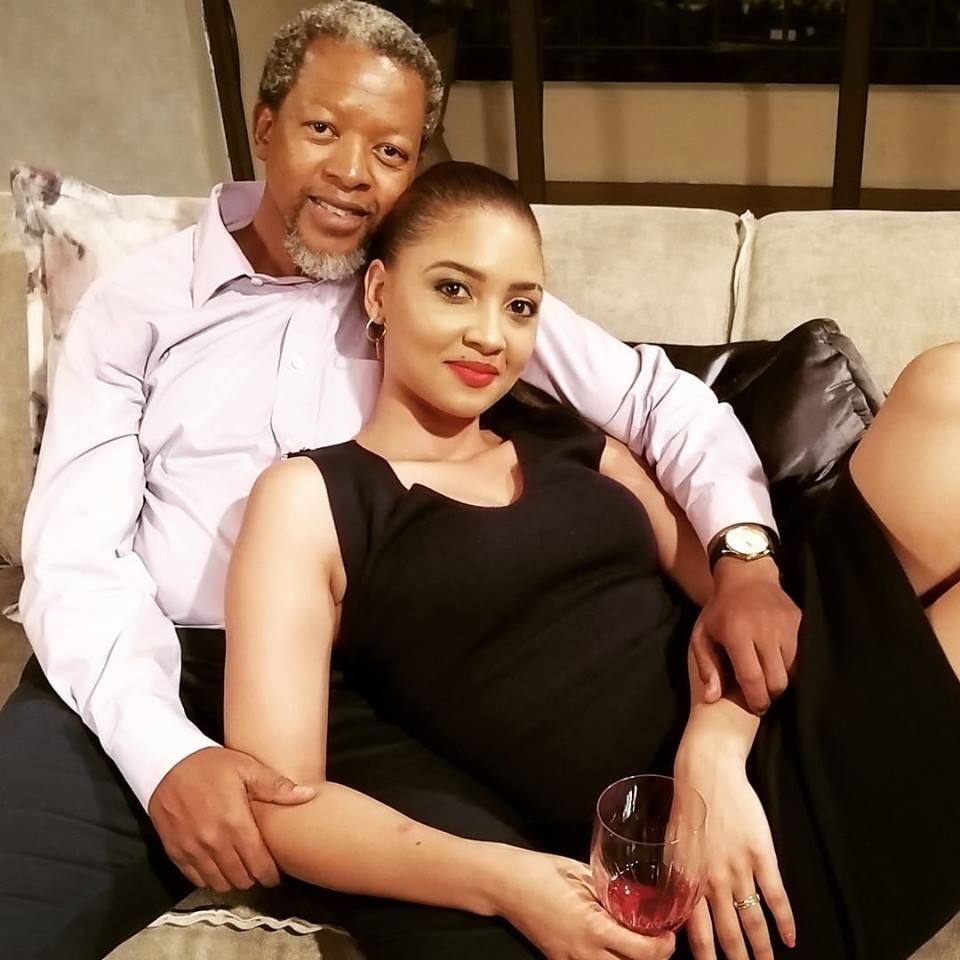 Episode 5282 - Tuesday, 10th of September, 2019
Sechaba strives to come out of the unpleasant situation that Lincoln lured him into as Gatanga complains about his misfortune based on the unfortunate timing of Charlie. More so, Anja desperately wants her dirty little secret concealed from everyone.
Episode 5283 - Wednesday, 11th of September, 2019
Lincoln paints Sechaba in a way that he is seen as the cause of trouble at hand, while Gatanga confronts Florence to air his case, and the partying lifestyle of Olivia infuriates Anja.
Episode 5284 - Thursday, 12th of September, 2019
Claudette makes all the dwellers of KwaNomzamo know that she is not just a talkative person, and two friends are afraid that the end of things might be approaching already. Then, Anja finds herself faced with two equally undesirable alternatives.
Episode 5285 - Friday, 13th of September, 2019
The duo of Claudette and Sechaba receive blows that left them devastated while Florence allows Wendy to be privy to a secret, and Anja, unfortunately, repeats the mistake she had made before.
READ ALSO: Halala: South African piano prodigy, 15, wins big in New York
Episode 5286 - Monday, 16th of September, 2019
Lalage is determined to take action without minding her feelings, and Morongwa discovers something that is profoundly disturbing. More so, Anja transfers her frustration to an old-time friend.
Episode 5287 - Tuesday, 17th of September, 2019
Lincoln is made to make an audaciously bold decision as Morongwa does not feel comfortable with Florence and Gatanga. Then, Anja is happy to see that the relationship of Lalage and Obakeng is making progress.
Episode 5288 - Wednesday, 18th of September, 2019
Lincoln increases his demands from the residents of KwaNomzamo, and Morongwa Florence changes. Also, Lalage looks at Obakeng from another perspective.
Episode 5289 - Thursday, 19th of September, 2019
As the fate of the residents of KwaNomzamo is yet to be determined, their tensions rise, and there is a threat of the livelihood of Florence. More so, Olivia argues uncompromisingly with the wrong set of people.
Episode 5290 - Friday, 20th of September, 2019
Lincoln reverses the situation of things again just about the time that he would have made progress with Sechaba, and the efforts that Florence made to placate Morongwa have ended abruptly. Then, out of reluctance, Anja accepts the latest invitation from Olivia.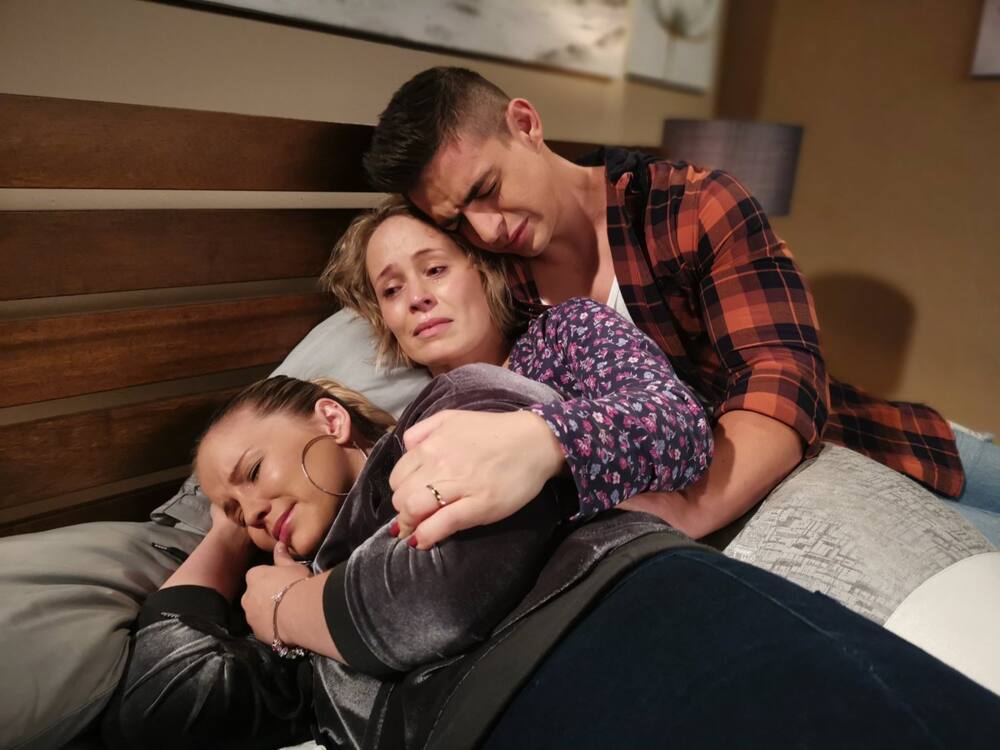 Episode 5291 - Monday, 23rd of September, 2019
Kgothalo and Sechaba are struggling to save their lives while HD is burning. Tension erupts between Gatanga and Morongwa because of Florence. Then, Anja and Obakeng strive to get time to be alone.
READ ALSO: South Africa shows DJ Fresh mad love: Congratulations Big Dawg!
Episode 5292 - Tuesday, 24th of September, 2019
Sechaba is beginning to question his resilience and strength, and Morongwa faces Florence because of the accusations of Gatanga. Also, Obakeng makes more effort to have a personal time with Anja.
Episode 5293 - Wednesday, 25th of September, 2019
The community desires that a miracle would happen as they see the bulldozers moving in. Then, Florence, Veronica, and Morongwa are faced with two equally undesirable alternatives while Anja is worried about her friends' state of security.
Episode 5294 - Thursday, 26th of September, 2019
There is an increased tension between Lincoln and Claudette while the situation of things among Florence, Morongwa, and Gatanga rises to a turning point. More so, the territory of Nina is challenged.
Episode 5295 - Friday, 27th of September, 2019
Claudette and Lincoln are unfortunately about to experience a bad situation while the lives of Florence, Morongwa, and Veronica are uprooted rudely. Then, Nina is aiming at taking advantage of the latest crisis that HD experiences.
Episode 5296 - Monday, 30th of September, 2019
A significant catastrophe is averted that leads to jubilation while Morongwa does an unimaginable thing with Gatanga, and the Lategans receive a surprise from Obakeng.
It is certain that Isibaya teasers for this month are going to be exceptional as there are lots of things that are yet to be learned as you take time to watch. By implication, plan your day around 7:30 pm when the teasers would be broadcasted from Mondays to Fridays.
READ ALSO: Pearl Nikolić from Skeem Saam shows off her new wheels
Source: Briefly.co.za