How ready are you to get the best entertainment goodies that the Rhythm City teasers of this month have in stock for you? As you already know, there is no dull moment watching the soapie teasers because of the humorous scenes and suspense that arouse the curiosity to know what happens next. While you wait for each of the episodes to air, you can have a foreknowledge of what the teasers of Rhythm City for this month will be like from this article.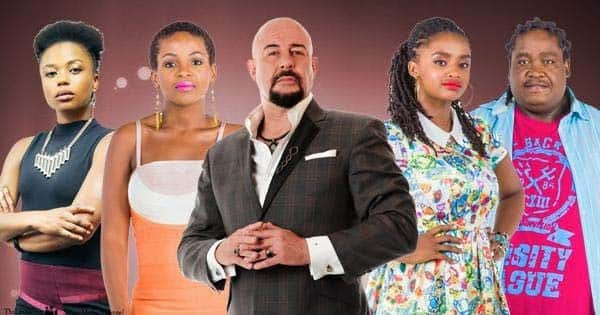 Since it started to air on the 9th of July, 2007, Rhythm City etv teasers have continued to dominate the airwaves and make the list of the best soap operas that soapie fans want to watch always. Created by Neil McCarthy and Rolie Nikiwe, Rhythm City soapie teasers focus on the trials and challenges that upcoming artists face. Among others, a few of the Rhythm City characters include Mduduzi Mabaso who plays the role of Suffocate Ndlovu, Pam Andrews acting as Gail October, and Tebogo Khalo, known as Puleng Ndlovu.
Rhythm City teasers in September 2019
The following is the run-down of the episodes of Rhythm City teasers this month.
READ ALSO: Rhythm City Teasers: August 2019
Episode 3171 - Monday, 2nd of September, 2019
As Rene was performing a cleansing in the compound, she got the camera crew to come after her, even though it was outrageous to Kop, while the mysterious things around Khulekani seem to be getting deeper. Then, Mzi makes an effort to have Pearl back.
Episode 3172 - Tuesday, 3rd of September, 2019
Jamaica deceives Blossom concerning the man who occupies his heart and goes to Bash for counsel, while Khulekani is desirous to see Jamaica who gives him an ultimatum. Then, Sindiswa and Sabelo reconnect as Mzi proposes investing in RedHub in an attempt to get closer to Pearl.
Episode 3173 - Wednesday, 4th of September, 2019
Suffo is not happy seeing Khulekani and Pearl together, while Kop desires that a real sangoma would frankly talk to Reneilwe. Also, Bash discovers that his trial would soon be starting, and this gets him worried, as he feels his chances of winning are not sure.
Episode 3174 - Thursday, 5th of September, 2019
Rene lays off her sangoma, and Jamaica desperately looks forward to seeing Khulekani, but he is looking right through him. Also, Khulekani comes in contact with David, and they come up with a plan of thwarting Suffocate.
Episode 3175 - Friday, 6th of September, 2019
There is no available teaser for today.
Episode 3176 - Monday, 9th of September, 2019
After Sindiswa makes a move to Sabelo, she gets a big surprise from the bank, while the plan of Khulekani and David to sabotage Suffo and Pearl begins to work. More so, Jamaica needs to accept the fact that Khulekani is really committed to his wife.
Episode 3177 - Tuesday, 10th of September, 2019
Pearl distances herself from Mzi as the secret of Jamaica and Khulekani leaks out to Bash. More so, Mampho sounds a note of warning to Sindiswa so that she would not think that the R100,000 in her bank account are hers. Unfortunately, she would not listen, and she lavishly spends the money.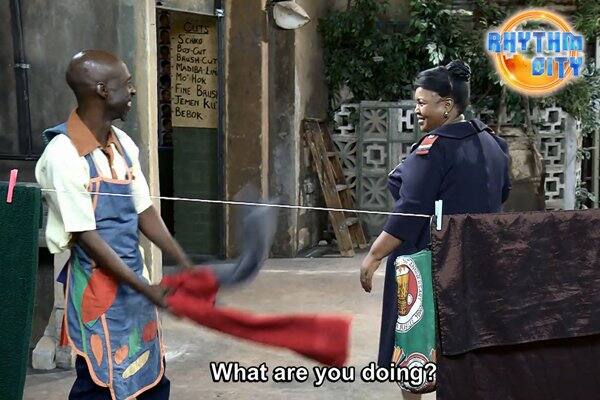 Episode 3178 - Wednesday, 11th of September, 2019
Bash informs Jamaica that he is also informed about Khulekani, and Jamaica goes on to tell Khulekani about it. Then, Sindiswa becomes defiant over her resolve to spend a part of the money, and Mzi and Pearl take a giant step.
READ ALSO: Pravin Gordhan biography: age, daughter, wife, qualifications, education, net worth and contact details
Episode 3179 - Thursday, 12th of September, 2019
Pearl and Mzi lock horns while Gail attempts to hinder the plan of Khulekani and David in duping Pearl. Also, Jamaica becomes devastated because of the rift that just came up with Khulekani. Also, Khulekani puts an eye on Bash.
Episode 3180 - Friday, 13th of September, 2019
Jamaica transfers the frustrations he is having in his relationship to the customers of Kilowatt. Then, as Bash is trying to run away, Fats intercepts him while Sindiswa and Sabelo keep spending the money quickly.
Episode 3181 - Monday, 16th of September, 2019
Jamaica manages a broken heart and a broken hand as the Swedes give Pearl the deposit, and Sindiswa discovers the real owner of her cash.
Episode 3182 - Tuesday, 17th of September, 2019
Bash gives Jamaica a note of warning against Khulekani, while Bash is threatened by Khulekani. The dealings of Pearl with the Swedish investors are questioned by Suffocate, while Suffocate gets an ultimatum from Pearl. Sindiswa opens up to Sabelo.
Episode 3183 - Wednesday, 18th of September, 2019
Mzi gets across to Pearl, while Jamaica stirs up trouble between Khulekani and his wife. Also, Sabelo is not happy with the way that he behaved and goes on to confess that he has the support of Sindiswa. Then, they decided to keep ignoring Boyce as they see him as some Sandton cheese boy.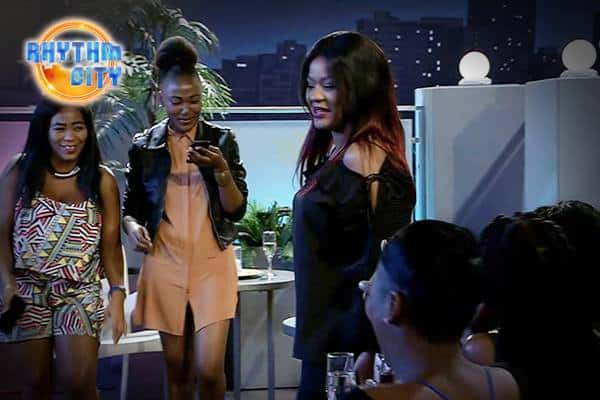 Episode 3184 - Thursday, 19th of September, 2019
Mzi decides between Pearl and Lerato, and Gail delves deeper into the scheme of David. Then, Bash learns that having legal defence would cost him a lot, and he ends up irritating Khulekani because he asked him to foot the bill.
Episode 3185 - Friday, 20th of September. 2019
Gail eventually gets to the source of the scheme of David while Sindiswa feels the upbeat following the heroism of Sabelo, but there are consequences for this act. Also, Pearl concedes to assist Mzi based on his job prospects, and Bash pushes his luck to the extreme with Khulekani.
Episode 3186 - Monday, 23rd of September, 2019
Gail goes to tip Pearl off without the consent of David, while Bash informs Jamaica on Khulekani's involvement in his attack. More so, Sindiswa comes with a workable plan on how to deal with Boyce.
Episode 3187 - Tuesday, 24th of September, 2019
Pearl finds out that all about RedHub funding is a hoax, and then, Bash records footage of Khulekani and Jamaica that could incriminate them. Sindiswa and Sabelo discover a way of outsmarting Boyce.
Episode 3188 - Wednesday, 25th of September, 2019
Mzi behaves in a way that makes other people think he is silly at his work meeting. Also, Pearl outplays David, while Bash makes a big-time mistake that he has never made all his life.
Episode 3189 - Thursday, 26th of September, 2019
Khulekani does what renders Bash mute forever while Pearl outsmarts the player. Then, Sabelo reaches a significant decision concerning Sindiswa.
Episode 3190 - Friday, 27th of September, 2019
David double-crosses Khulekani, and then, Khulekani makes the death of Bash look as though it is a suicide. More so, Lefa is absorbed in the building of electronics, and Blossom becomes worried that he does not have friends. So, she decided to invite two boys over for supper. However, she does not know that they are the bullies of Lefa.
Episode 3191 - Monday, 30th of September, 2019
What Khulekani sees at the crime scene surprises him while Pearl opens up to David, and Jamaica receives consolation from a murderer.
As the Rhythm City teasers air on e.tv every Monday to Friday at 19:00, make sure that you do not miss any of the episodes.
READ ALSO: Naledi Pandor biography: age, daughter, husband, family, religion, education, qualifications, contact details and latest news