Action movies have a special place in our hearts. They found this spot long before the idea of black panther could even be thought of as a viable option. Back when Silvester Stallone could level a battalion of armed Vietnamese soldiers, with a single machine gun strapped around his body, and not get shot by thousands of bullets fired his way. In 2019, action movies have morphed into technology expose, where actors bomb each other using remote-controlled bombs and alien guns from the future.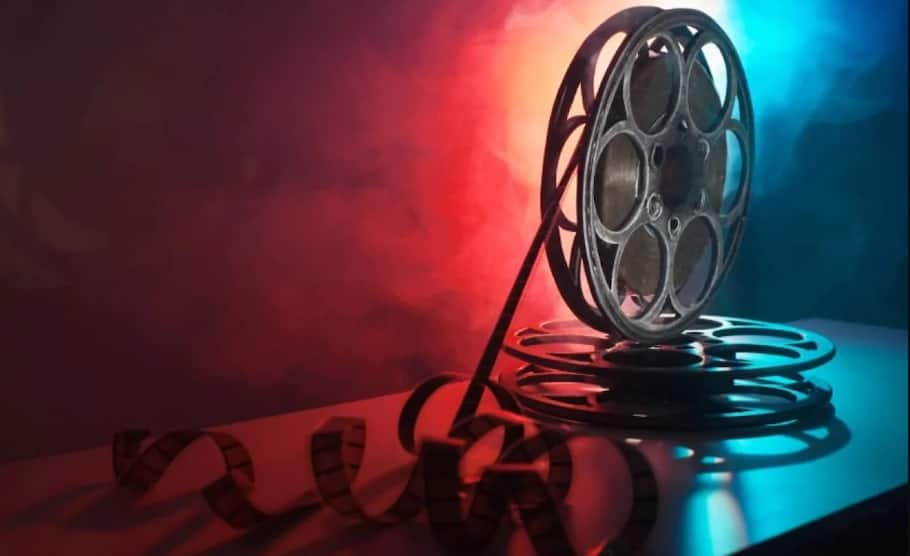 Even with these changes, the action movie scene still homes the once-popular adventure stories and smaller crime thrillers that give viewers a kick. John Wick, for instance, has managed to maintain its relevance by adapting to the latest demands of the industry. However, top action movies 2019-2020 have drifted from the traditional story-telling due to the use of technology during production. There are more options for telling the same story, and directors are not sparing any opportunity to tell their stories in different ways. Here is a list of the best action movies of 2019-2020.
1. Alita: Battle Angel
IMDb rating: 7.4
Of all the movies action, Alita's final fight is what grips the attention of all. Before getting all bubbly, let us get to know what this movie is all about.
READ ALSO: Top 15 Afrikaans movies of 2019-2020
The story of this movie is set in the 26th century, 300 years after a societal collapse that resulted from a major war. People in that society are living in a technological dark age that arose from the achievements made during their time. These achievements are greater than anything we know today. It is a post-apocalyptic world with great cyborg tech as a way of life.
In this list of action films, Alita is one movie which storyline revolves entirely around technology.
2. Avengers: Endgame
IMDb rating: 8.4
What is a good movie to watch? Avengers: Endgame or Avengers 4 is definitely a good movie to watch for sure.
In the movie, Tony Stark drifts in space without food, water, and a steadily declining oxygen supply. He then decides to send message to Pepper Potts for help.
The other avengers - Thor, Black widow, Bruce Banner, and Captain America - are, on the other hand, trying to unite their discouraged allies towards a great fight against Thanos.
This is one of the best action movies in 2019. It has all the qualities of good action movies, right from the plot to events leading to the final fight.
3. Shazam
IMDb rating: 7.2
What action movies are coming out in 2019? This was one of the frequently asked questions at the start of the year. 7 months later, the list of latest action movies is long, with Shazam being a favourite for many.
Of the new action movies, Shazam is a superhero movie that most people relate to quite easily.
This movie is about a 14-year-old foster kid who turns into his superhero immediately he shouts the word Shazam. Even though Shazam is an adult, he still has the heart of a kid and does everything that a kid with superpowers would do.
READ ALSO: Remembering Nomhle Nkonyeni: 9 Iconic roles the late actress played
4. Hobbs & Shaw
IMDb rating: N/A
What's the latest action movie? Hobbs and Shaw. Yes, this is one of the great action movies released thus far. It is also among the best fighting movies yet.
It is a twisted version of The Fate of the Furious, that focuses on Luke Hobbs, Dwayne's US Diplomatic Security Agent. He forms an unusual alliance with Deckard Shaw - Jason Statham.
The movie is filled with action and fight scenes that you will not find anywhere else other than in this particular movie.
5. John Wick 3: Parabellum
IMDb rating: 7.9
The hunter becomes the hunted. In this movie, John is on the run when a $14 million dollar contract is placed on his head after he broke the central rule of the house. John took a life of a member of the high table, on the grounds of the house, the Continental Hotel. This member ordered John's contract.
The manager of the house, his long term friend, should have killed him immediately but opted to give him a one hour grace period before his - John's - excommunicado.
6. Anna
IMDb rating: 6.7
This is the only assassin movie on this action movies list.
Anna Poliatova's is a beautiful lady who hides behind her looks when executing her missions. In the movie, Anna leverages her looks and intelligence to become the deadliest government assassin available.
7. Escape Plan: The Extractors
IMDb rating: 4.4
Escape Plan: The Extractors is a rescue mission.
After the daughter of a tech executive based in Hong Kong is kidnapped in a ransom mission, Breslin and his team are contracted to rescue her. When the team gets to work, they realize that the man behind the kidnapping is the heir of their former deranged nemesis. The same man also kidnapped Breslin's lover and locked her up in a big and complex prion dubbed the Devil's station.
READ ALSO: The River cast: A-Z Exhaustive list with pictures
8. Godzilla: King of the Monsters
IMDb rating: 6.6
Godzilla: King of the Monsters is a story of god-like monsters that were initially thought to be mere myths.
A group of heroic crypto-zoologists dubbed the Monarch face-off the monsters that include the great Godzilla who is locked in a fight with Rodan, Mothra and his long-time enemy King Ghidorah. At first, all these creatures are in an inert state but later become active. And this is when all hell breaks loose. They all get locked into a fight for supremacy, which leaves humanity at the receiving end. Ultimately, Godzilla emerges the winner.
There is a lot more to hope for in the period 2019 - 2020. The movie industry continues to produce great quality movies that challenge the status quo while moving the whole creative process towards new levels.
READ ALSO: