How well would you describe Thandi Modise if not by calling her an iron lady? For the longest time, the latter has actively been involved in the country's welfare. Her determination and patriotism date back to the 70s when she made a resolve to be involved in political matters. She is currently facing charges for animal cruelty. How about gigging into her biography to fetch a few facts about her.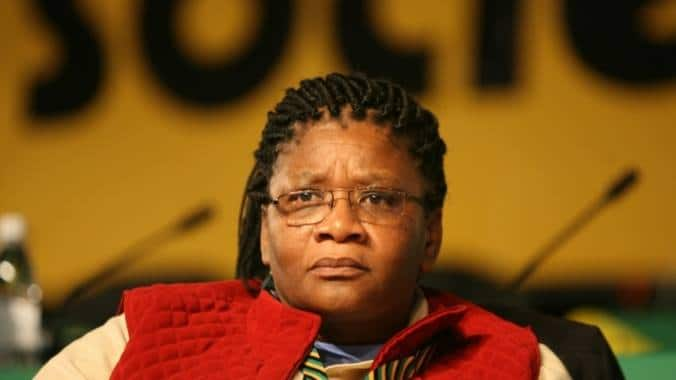 What comes to your mind at the mention of Thandi Modise? The latter is one of the most influential female politicians in the country. She has been actively involved in the country's politics for the longest time. Besides serving as the speaker of the national assembly, she is also an iconic leader who was instrumental during the fight against apartheid. Thandi has proved to be patriotic especially since she was jailed for close to ten years for being part of MK activities: a group that had an important role in instigating the fight against apartheid. You might want to know more about her.
Thandi Modise biography
Thandi Modise was born in 25th December 1959. As of date, she is fifty-nine years old. She was born in Huhudi, a township which is situated near Vryburg in the Northwestern parts of the country. She is the daughter of Frans Modise who is a famous rail worker. Her father was also famous for being an activist of the Africa National Congress.
READ ALSO: AfriForum private prosecution unit to prosecute Thandi Modise for animal cruelty
Growing up under the care of a father who was into politics is enough reason that could have convinced young Thandi to follow suit. There is no evidence, however, to prove these claims.
Thandi Modise and Umkhonto we Sizwe
In 1976, there were claims that Vryburg and some other parts of the northwestern area would be incorporated into Bophuthatswana. These claims caused a student uprising. At the same time, they also caused an uproar among the people of Huhudi. These riots caused the police to respond violently to the uproar that had emerged.
One day, during the chaotic situation in her hometown, Thandi got shot by the police as she was walking home from school. This got her angered and triggered her to make up her mind and flee the country to join Umkhonto we Sizwe. She chose to join the group while in exile.
Military training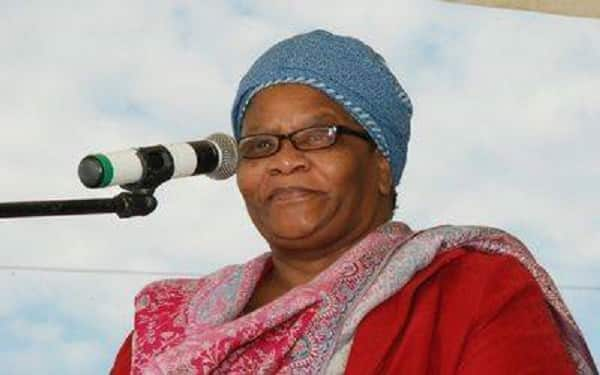 That same year, she managed to get past the borders of Botswana, where she joined the Africa National Congress. A few months later, she was transferred to Angola where she had to go for military training at Funda and Nova-Katenga camps. By then, she was part of the thirty women that were on military training alongside the other 500 male trainees. She was the only female trainee at her camp.
Military positions
After she had completed her military training, she served at the camps as the political commissar. During this time, she also went for training for her political education in Dar es Salaam, Tanzania. During this time, in a camp of four, Modise and another lady were the only females who had senior ranks. At one point, Modise was made the section commissar and later was promoted to become the commander. This position was not a walk in the park for her as some of the men could not take orders from her because of her gender. That was the moment when she had to grow a tough skin.
Jail sentence
After spending more than two years out of the country, she made a resolve to go back to South Africa. Little did she know what awaited her. In South Africa, she enrolled as an underground MK operative. Barely one year later, she got arrested for being involved with MK and was sentenced to eight years in prison. By then, she was four months pregnant. She served her sentence at the Kroonstad Prison and joined the books of history for being the first woman to be sentenced for charges of being involved in MK activities.
Modise, being the smart lady that she is, enrolled for her bachelor of commerce degree in Industrial Psychology and Economics while in prison. By the time she was released in 1978, she had already matriculated with her degree.
Career and political positions
Thandi was actively involved in the struggle to end apartheid rule. Serving her eight-year jail sentence did not stop her from being actively involved in politics. Her political career had its roots in her commitment towards her homeland, Huhudi community. It was during her service when she founded the African National Congress Women League (ANCWL) in her hometown. She also served as the ANCWL National Executive between 1991 and 1994. She was, later on, elected as the deputy president of the party where she served diligently until 2004. Later in 2004, she was promoted to become the chairperson of the league.
At the same time, between 1998 and 2004, Modise served in the Joint Standing Committee on Defence and was also the chairperson of the Portfolio Committee on Defence. During this period, she also served as a member of parliament. She also extended her service and became the co-founder of Lesedi Community Clinic. Between 2004 and 2009, she served in North West parliament as the speaker. During this period, she was an active member of the ANC National Executive Committee. Between 2007 and 2012, she served as the deputy secretary-general of the ANC.
In May 2019, after a long period of service as the chairperson of the National Council of Provinces (NCOP), Ms Modise was nominated to serve as the new speaker of the national assembly. She took over from her predecessor, Baleka Mbete.
Apart from her admirable political and leadership career, Ms Modise has been passionate about feminine issues. She has led campaigns whose area of concern is the well being and contribution of women in development. Examples of these campaigns include:
Effects of women's involvement in conflict resolution processes
The role of NGOs in the struggle against HIV and AIDS amongst women in South Africa
Women's contribution to Peace and NEPAD: women in South Africa's struggle for Liberation
Her commitment and determination towards politic matters have not been in vain. Ms Modise has been recognised for the role that she played in the Advancement of Peace and Women in Africa during the first African Diaspora Awards that was held in 2013.
Thandi Modise farm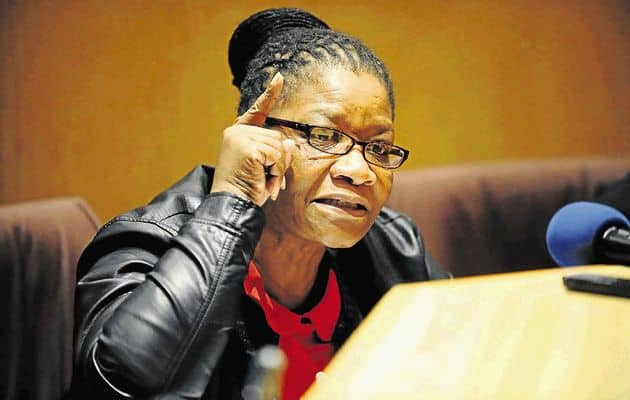 On 22nd July 2019, Ms Modise was summoned before the Potchefstroom regional court where she is facing charges of animal cruelty at a farm that she owns in the North-Western region. The case was adjourned after the defendant requested to be given some more time to challenge the charges that the plaintiff had made.
Thandi Modise animal cruelty charges
The charges that Ms Modise is facing date back to 2014. The National Council of the Society for the Prevention of Cruelty to Animals (NSPCA) approached a body at the grassroots level after it was discovered that Ms Modise had left the farm unattended for weeks. According to the claims, the abandoned farm had caused the death of 80 animals and 50 pigs after they had been neglected.
Another 117 were still alive but were feeding on the carcasses of the dead animals. As a result, NSPCA resorted to euthanising the 117 animals since their condition was not good. This incident led to charges being filed against her for animal cruelty.
In her defence, Ms Modise responded to the charges claiming that she had employed a farm manager who looked after the farm and the animals too. She went further to state that the farm manager had requested a two-week leave to attend to family issues, which she granted him. She, however, had a challenge finding someone who would stand-in for the period that he would be away. She, later on, came to learn that the farm manager had disappeared. She winded up by saying that she was actively involved in the farm and would check in every fortnight to monitor its progress.
Unpaid employees starving
Her statement was refuted after some of the workers that she had employed at the farm stated that she used to visit the farm after intervals "of six to eight months". It was also revealed that she would also starve her workers. According to one of the employees in a nearby farm, Ms Modise had gone for months without paying her employees.
The worker from the neighbouring farm went further to state that one of the employees by the name Nina had asked him for food claiming that Ms Modise had not paid her wages. Another neighbouring employee also backed up the claims stating that another worker of Ms Modise's had come begging for food in June, a month after Ms Modise had hired him, claiming that she had not paid him his wages.
The case against Thandi Modise is being prosecuted by Gerrie Nel on behalf of NSPCA. The next hearing of the case will be at the end of October 2019.
Thandi Modise is not only the speaker of the national assembly but also a leader who has actively been involved in the country's politics. Her contribution towards the struggle to end apartheid rule is commendable. She has also served in various non-political positions in her hometown. However, Thandi is facing charges regarding animal cruelty. The court is yet to give a verdict about the case. However, there are fears that the charges that have been tabled against her might ruin her reputation, especially since she is among the most influential female political leaders. The next hearing of the case has been scheduled for October.
READ ALSO: