John Steenhuisen was born on 25 March 1976. He is well known because of being a South African politician that serves as the current Chief Whip for the Opposition in the National Assembly where he is a member. In his capacity, he represents the Democratic Alliance that is led by Mmusi Maimane.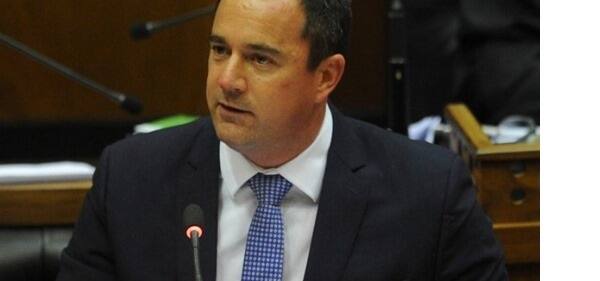 Steenhuisen is a renowned political leader. He was the leader of opposition in the KwaZulu-Natal Legislature before.
John Steenhuisen profile summary
Date of birth: 25 March 1976
Age: 43 years
Place of birth: Durban
Nationality: South African
Profession: Political leader
John Steenhuisen biography
Being a man with a long-standing record in politics, John's bio is an interesting one. The following are the details about his early life, school and career among others.
John Steenhuisen education and early life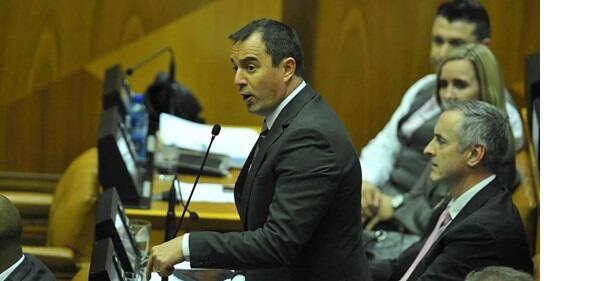 John Steenhuisen was born in Durban back in March 1976. This means he is in his early 40s. He went on to attend Northwood Boys High School. It is an English-medium secondary school that is situated in Durban. He was here from 1989 up to when he graduated in 1993. After some time, he went on to enrol at The London School of Economics and Political Science. It was here that he pursued African Economic Development.
Career progression
John began his walk in politics when he was pretty young. At the age of 22 years, back in 1999, he was elected to the Durban City Council where he served as the councillor. In 2006, he served as Democratic Alliance's caucus leader. This was the official opposition of eThekwini council. He was also part of those serving in the City Executive Committee.
His career continued to advance and he went on to become Durban North's representative for 10 years up to the 2009 General Election when he became elected the leader of DA caucus, KwaZulu-Natal Provincial Legislature.
He has held several political positions including:
Chief Whip of Democratic Alliance in the National Assembly from 2014 to today.
Member of Parliament of the Democratic Alliance from November 2010 to present.
Shadow Minister of Cooperative Governance and Traditional Affairs from November 2010 to May 2014.
Leader of KwaZulu-Natal Provincial Legislature from April 2009 to October 2010.
Member of Provincial Legislature, KwaZulu-Natal Provincial Legislature from April 2009 to November 2010.
Personal life and relationship
The politician currently lives in Umhlanga, KwaZulu-Natal. Steenhuisen was previously married to Julie Steenhuisen or Née Wright for a decade. She was also from Durban. In October 2010, the two went on to announce their divorce. At the time, there were public revelations that John was having an affair with Terry Kass Beaumont. Kass was the DA's provincial spokesperson and also the wife of Michael Beaumont. Michael was the DA's provincial director. Steenhuisen is a father and has two girls from his previous marriage with his ex-wife Julie.
READ ALSO: DA's John Steenhuisen on Eskom bailout: "I'll see you in court"
John Steenhuisen twitter posts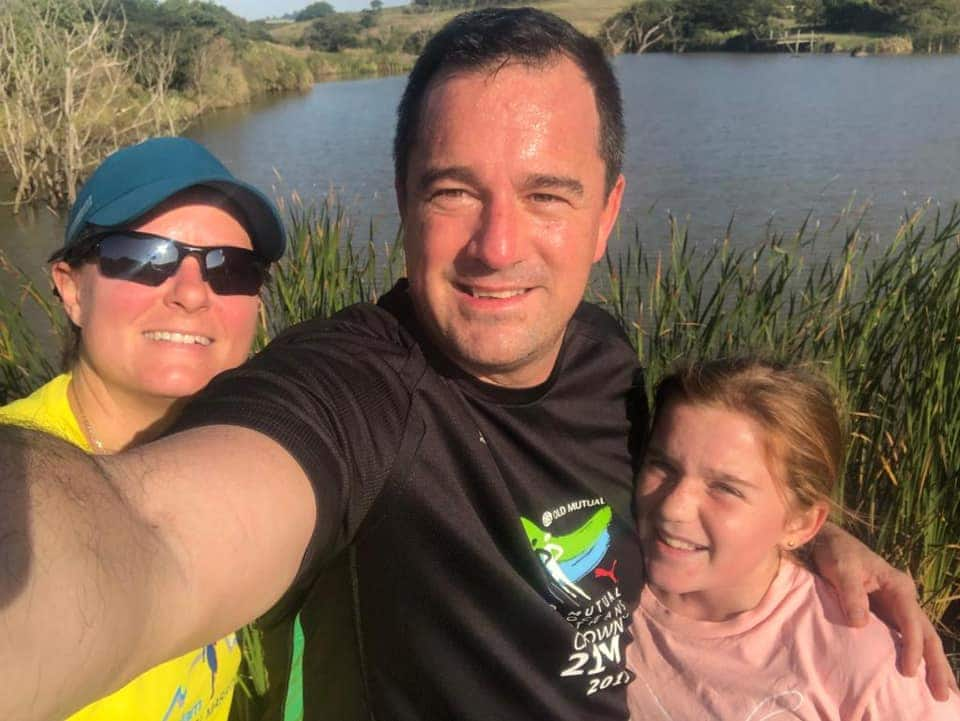 Steenhuisen was solely behind his party, Democratic Alliance(DA) during the campaigns and was at the forefront of the campaigns. The party was promising to bring the change that South Africans needed. John said,
"We will put an agenda of hope and change. If you're unhappy about your circumstances and want change, here's the opportunity, the DA ladder of opportunity."
The elections came but DA was not elected.
Other than that, the whip is an active participant on Twitter. He regularly shares important political information in his capacity as part of the opposition. He is one of the bold members of the assembly that questions and critics government.
You will remember the whip from the SONU debate on the president's state of the nation address. He was quick to point out the promises that he believes are only empty and not achievable as they are. You need to look at his arguments to understand his take.
On the promise of increasing police numbers, John mentioned that since the 2018 promise, numbers have not changed. The ratio of police to the population is still wanting. When the president in his words promised the same as the whip countered with his strong views.
"The distribution of resources to police station level. This will include personnel and other resources, to restore capacity and experience at the level at which crime is most effectively combated," Ramaphosa had said.
According to Steenhuisen the reality is grimmer. This is captured in his words below:
"The reality, however, is that the police to population ratio actually worsened to 1 police officer for every 375 citizens leaving communities even more vulnerable and unsafe… Whilst our communities are locked in the brutal grip of a violent crime wave sweeping our nation this government is spending 1.5 Billion Rand on VIP protection for politicians.
You cannot say you are serious about fighting crime and resourcing stations when you are misdirecting so much money and resources to protecting yourselves and keeping YOUR families safe while our citizens are being left to fend for themselves!" he said.
Steenhuisen went on to caution the president to watch those around him since they were his real enemies. While it may appear that the opposition was against the president, John said that their interest was only on protecting the country.
"While you tell us to "watch this space", our message to you is "watch your back". Because the allies of growth and progress sit on these opposition benches, but your biggest obstacles sit on your own.
"There are people on that side of the House, who are willing you to fail. The ANC is corrupt to the core, and too many people in your party have got used to the Louis Vuitton handbags, the kickbacks and the "chickens"," Steenhuisen retorted.
Further criticizing the president's speech, he had issues with the president's plan to enrich the skill sets as well as the students' learning experience in future by distributing tablets to each home. Steenhuisen believes that this was a strategy of a few people scheming to enrich themselves. His own words capture the message better as shown below:
Of course, those same people are rubbing their hands at the prospect of a tablet for every learner. Another big tender, another opportunity to enrich a few cronies," the whip said.
As if that is not enough, he also had a few things to say about the president's promise to fight corruption. Check out what he had to say:
"ANC MPs don't really want a new Scorpions; they voted to have the Scorpions disbanded in 2008 so that the looting could resume… And if it's not the corrupt in your ranks who are going to stop you, it is the loony left in the tripartite alliance.
"It's time to deal decisively with the corrupt in your own party.
You cannot really expect anybody to take what you said about combating corruption seriously while the most corrupt still sit in your party benches and around your cabinet table."
"Unless concomitant action is taken, you'll never root out corruption"
"Unless that concomitant action is taken, you will never root out corruption in this house, your cabinet or our country," he said.
The opposition chief whip's speech was more of a warning to the president to look at the enemy within other than focusing on the opposition alone. This is a bold move and a style that John Steenhuisen has come to be known for. If you want the hard things to be said in parliament then look for him. Even as he boldly supports the agendas of the opposition party, John continues to be a voice in parliament that cannot be ignored.
READ ALSO: