Born as Khutso Steven Kgatle, King Monada has made a name for himself in the music industry. He is a songwriter, music producer, and singer. He has a lot of songs under his name, with Malwedhe being one of his latest creations that took the world by storm. Going by King Monada 2020 songs, we can all agree that last year was great for the talented artist, given that his songs became popular. Have you listened to these songs?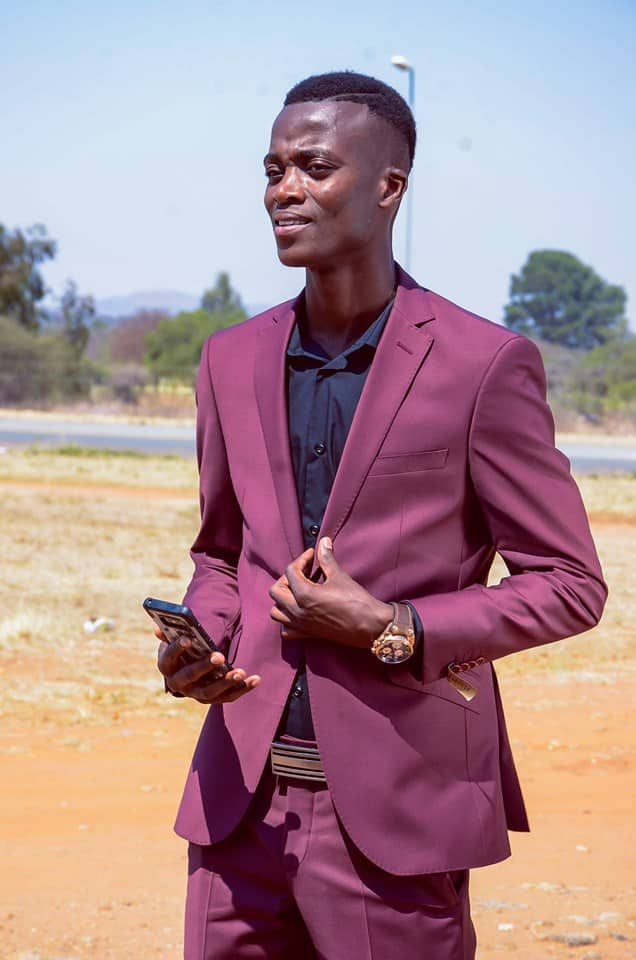 King Monada music has found a permanent residence in people's hearts. These songs are sweet to the ear like they are pleasing to watch. Thanks to Monada, South Africa's entertainment scene is experiencing something new. Here are all King Monada songs 2019 2020.
King Monada video and audio songs 2020
If you had little expectations, then it is time for you to have a re-think. Dj Monada, or King Monada, as he is popularly known, has released some of the best hits that ever graced South Africa's music scene. These songs have both lyrical soundness, great audio, and finally, crispy clear video. Together, they vividly show the ideas of the artist.
READ ALSO: King Monada releases new track and has fans in a happy frenzy
1. King Monada - Ase Moruti
King Monada released a new commercial single titled Ase Moruti. The song was published on the 10th of July, 2020, and has gathered over 349,344 views.
YouTube fans comments
I used to be your Fan, after listening to this am your air conditioner my king. @Ben Maringa
This song e nyaka o swere N1. @George James Sekonya
2. King Monada and Dr Rackzen - Banna Ba Fedhe
The song was published on the 9th of June 2020 and it has garnered 11,088 views. The song is from his new album, Noka Yao Goma.
YouTube fans comments
Best album ever. I've been waiting so long for this good music. @monica smiths
Pelo ya gana ka nnete mara ke tla mofa chance. @Tumisho Grey
3. King Monada x Dr Rackzen - Chemo
The singer dropped his long-awaited studio album called Ex Ya Drama in March 2020. The song has gathered more than 18,000 views.
YouTube fans comments
This is my song. @Reneilwe Mabilu
Great track. @Thabiso Kingsley Moremi
4. King Monada and Dr Rackzen - Hlala
The song has attained a viewership of 219,133 since it was published on the 31st of May 2020. NKUPI The Entertainer created a hilarious video for this song.
YouTube fans comments
My favorite, even on tiktok your my favorite @koketso mmapau
I like your energy I think I should spend one weekend with you. You have the vibe. @Balcan Siphuma
5. King Monada Madimoni
Since publishing Madimoni on the 23rd of August 2019, this song has accumulated more than 163k views on YouTube. There is no better way to confirm how great this new hit 2019 song is than going by YouTube fans' comments.
YouTube fans comments
University of Johannesburg Doorfontein campus approved. You are the best thing ever happened in Limpopo. @mahlangu_a
King Monada fans gather here and like the video. @Wumbei Precious
6. Di Number - King Monada ft DJ Tira x Mack Eaze
The song has attained a viewership of 2k since it was published on the 28th of September 2019.
YouTube fans comments
King Monada is King...Mina nta yima kwalano! 100% on repeat...Prince Kaybee will hate King Monada! One track ngavela ngaphuma kuPrince Kaybee...Kiiiiiiiiiiiiing Monaaaaaadaaaaaa. @Talani Mhelembe
Am I the only one who likes Dj Tira verse lol, a re BOLOBEDU THOBELA lol he killed that part. @Mishack Kefilwe
7. Gigi Lamayne - Fufa (Official Music Video) ft. King Monada
The song was published on the 13th of June 2019 and is now a massive hit on YouTube, where it has garnered an excess of 1.476m views.
YouTube comments
I never thought we would hear such music anymore, I mean Amapiano are taking over, Mabena's fans approve thanks Monada re subscriber ka ♥✨ @Bertha Bertha
Am I the only one who keeps on taking the video back just to listen to KING M multiple of times??? @Maggy Molele
8. Chuwana - King Monada
Since it was published last year, the track has been rocking the airwaves for its fantastic combination of beats, vocals, and video. The song has registered more than 1,868 million views on YouTube, and the figure is sharply rising.
In a few words, Chuwama cautions people against judging others. According to the song, it is not sufficient to think that someone is rich just because they wear nice clothes and drive good cars.
YouTube comments
Who's still listening to this song July 2019....Namibia Approves :-) @Anna-Marie Ntemwa
My life in a nutshell... One day someone will read this comment @Cheche Sebothoma
9. King Monada - Phasha Phasha - Motho Kadi Bag (feat. DJ Solira)
This song was published on the 25th of July 2019, and it has garnered close to 100k likes so far.
YouTube comments
We need to erect a statue of King Monada in Limpopo... this ni66a is doing the most #Respek @Inkateko Maluleke
The quality of the vid is fine. King Monada big ups @Lesedi Danguru
10. Tshego - No Ties (featuring King Monada)
This audio song was published on YouTube in July 2019, and it has over 429k views. It is unstoppable for its amazing production of sound and video.
YouTube comments
King Monada can sing on any kind of music this boy is fire @Mola mc Chris
The only thing I don't like about this song is that it ends @Jonas Maropeng
11. King Monada - Dumetxa ft Dr Peulwane
The song enjoys a viewership of more than 550k on YouTube, barely months after its release on the 12th of July 2019.
YouTube comments
Giving back to the community. U have changed someone s life by doing that and I so wish we can all understand that by doing small things clearly we can be able to change other ppl s life keep up the champ keep up @Black African
12. King Monada - Pelo ya baba 2019
This hit song has registered more than 421k views on YouTube since its release on the 20th of May 2019.
READ ALSO: Beyonce and JayZ stun in new photos
YouTube comments
I like the part ya "baosalana le taba tsaka morago aparang di boots jwale retsena mebitlweng"eix its killing me somewhere.......keep it up king....can i get atleast ten like....if u like that part too. @Ngoako Morata
University of Limpopo approves @Silas Mandiwana
13. King Monada Ke Rata Wena ft Leon Lee
The track has garnered 166.7k views since its publication on the 12th of June 2019.
YouTube comments
Let's make Monada the premier of Limpopo cos surely he knows what his people want @ Kt Lepara
Monada is unstoppable.. and he is slowly changing the industry... keep it up.. respect @ Teboge Mokome
14. King Monada One Day (Original)
One Day is a popular hit-song in South Africa with a viewership of 243k on YouTube. The count has steadily risen since publication on the 3rd of July 2019 and going by the YouTube fans' comments, you will understand why.
YouTube comments
There was never this kind of artist in history... I'm 29 years by the way before you argue @Cheche Sebothoma
The streets of Canada... day n night.. they know the best music from my country... @Cargo Karas
15. King Monada - Waka Ke Waka ft DJ Bennito
With 245.3k views on YouTube, there is no doubt that Waka Ke Waka is a favorite song in the country. The track has stood the test of time on playlists since its publishing on the 25th of May 2019.
YouTube comments
I see king monada. I hit play. I like the same time, then listen afterwards @Thabiso Molahlegi
University of Johannesburg Auckland Park Campus approves @Johannes Ledwaba
16. King Monada - Jeso Ke Nna [Bolo House Classic]
This song was published on May 18th, 2019, and had attracted 57k views to date.
YouTube comments
I like this song very much @Collet M Mashabela
God bless you @Mathe Johannes
READ ALSO: Hanging out and making music: Chris Brown and Davido spotted together
17. King Monada Balance ft Leon Lee (Original)
The song published on the 14th of July 2019 has since garnered over 350.686k views on YouTube.
YouTube comments
Monada has to be one of the hardest working musician, no cap @Llyod Makhwathana
University of Limpopo approves @Floid Maake
18. King Monada Good Life ft Clement Maosa (Original)
Since publishing on the 16th of July 2019, Good Life has been trending on YouTube, where it has accumulated a considerable viewership exceeding 230.7k. It is a collaboration between King Monado and Clement Maosa.
YouTube comments
Thumbs up if you want King Monada to be the premier of Limpopo @Kt Lepara
University of the Freestate QwaQwa Campus approves.... we love you our KING !!!!!!!!! @Diketso Mbhele
There are also other King Monada albums coming soon, and we hope that some of these songs will be as good as King Monada Molamo. You can download his songs from various download sites on the internet. These include mp3 songs and videos.
Judging from the YouTube comments, it is safe to assume that King Monada latest 2020 songs are outstanding. He plays around with words to create a rhythm that most people cannot resist. Which is your favourite song from the list above? Share in the comments section below.
READ ALSO:
Radio and TV star, Zimiphi Biyela aka Zimdola, is living her dreams
Mzansi rapper Cassper Nyovest: "I wish I was from Nigeria"