King Monada latest 2020-2021 songs
Born as Khutso Steven Kgatle, King Monada has made a name for himself in the music industry. He is a songwriter, music producer, and singer. He has many songs under his name, with Wa Ngobatxa being one of his latest creations that took the world by storm. Going by King Monada 2020 songs, we can all agree that last year was great for the talented artist, given that his songs became popular. Have you listened to his latest hits?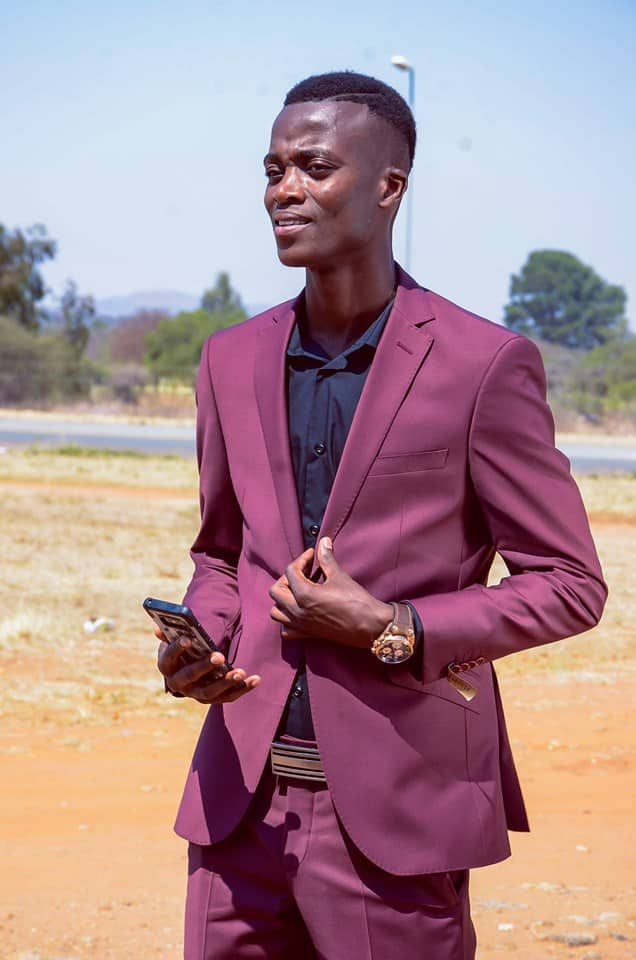 King Monada music has found a permanent residence in people's hearts. These songs are sweet to the ear, like they are pleasing to watch. Thanks to Monada, South Africa's entertainment scene is experiencing something new. Here are all King Monada songs 2021.
King Monada video and audio songs 2020-2021
If you had a few expectations, then it is time for you to re-think. King Monada has released some of the best hits that ever graced South Africa's music scene. His music has lyrical soundness, great audio, and finally, crispy clear video. Together, they vividly show the ideas of the artist.
1. King Monada - Wa Ngobatxa feat. Jen Jen and Mack Eaze
This feel-good song was released on 22nd January 2021 by King Monada, featuring the talented singer Jen Jen and MackEaze. It is King Monada latest hit and is charting very well with almost 500,000 views on YouTube.
YouTube fans comments
When Director toolz said, "Y'all have been complaining that Monada does not release music videos, not anymore," I thought he was joking. @Silence Katisi
Jesus, this slaps; it looks like it'll be the King's year this year. @MADUVHAHAFANI MADUVHAHAFANI
2. King Monada x Dr Rackzen - Okwa Kae
The South African musician pulled all the stops to make this song a banger! It was released on 14th January 2021 and is almost at 100,000 views with no video out yet. King Monada produced it, and the fans love it. The song is the first of King Monada 2021 songs.
YouTube fans comments
King of music, I love your music, bro. Keep doing the good work. @PHOSA FOMANI
The change of beats is on point. The dr Rackzen King Monada combination is on point. @Khama Kgatle
3. King Monada - Ase Moruti
DJ Monada released a new commercial single titled Ase Moruti. The song was published on 10th July 2020, and the official video was released a couple of months later, on 26th December 2020. King Monada music produced the song and was directed by Director Toolz.
YouTube fans comments
I used to be your Fan; after listening to this, I am your air conditioner, my King. @Ben Maringa
This song e nyaka o swere N1. @George James Sekonya
4. King Monada - Dzena Mo
The beats in this song are unique! He produced the song and released the official video on 30th November 2020. Director Tools directed the video, and this song has done the best in this list with more than 1.5 million views.
YouTube fans comments
Am I the only one who repeated this music video more than twice! @ramatseba jane
The visuals, the song, the vintage theme on point. It's everything for me. @Nelca Mmolayi
5. King Monada and Mack Eaze feat. Dr Rackzen and Marskay- Stima Mollo
This song has excellent beats. It is one of the best King Monada 2020 songs with YouTube views at 126,000 and climbing. The audio was released on 15th November 2020.
YouTube fans comments
What a hit. I quit my profession; I wanna concentrate on your new songs. @Kgasane Hezekiel Monyela
Thanks, Monada, this is fire. @Vincent Khoza
6. King Monada and Mack Eaze- One Million
Just like Stima Mollo, One million was released on 15th November 2020. It has more than 174,000 views since its release. The song is less upbeat and has a more relaxing vibe to it.
YouTube fans comments
There is something spiritual about this song. It's healing. @Aquarius Phoenix
King of a slow jam, just listen and shake your head; the aim is not to sweat. @Thabane Moloto
7. King Monada and Mack Eaze feat Henny C - Ake Ready
This is one of the talented singer's most listened to audio release in 2020 with over 200,000 views. It was published on YouTube on 14th November 2020.
YouTube fans comments
The last time I cried was when I lost my granny 20 years back. People always said I'm heartless because I don't cry, but I cried when I first heard this song. After 20years, boss. @Omphile Moyo
I heard this song at work, and I wanted to knock off immediately!!! Absolutely Amazing. @Nompumelelo Sithole
8. King Monada feat Mack Eaze - Thimane di phone
This is one of King Monada's top songs with almost 300,000 views on YouTube alone. It was released on 20th June 2020 and is one of his most-watched audio releases in 2020.
YouTube fans comments
This guy will literally change your mood in the middle of the night, salute the King. @Saasa Ehude Mashapa
I don't usually listen to local music, but I gave to say that this song is a hit I can't stop listening to it. @Sad Unachi
9. King Monada feat Dr Rackzen - Chemo
The singer dropped his long-awaited studio album called Ex Ya Drama in March 2020. The song has gathered more than 50,000 views.
YouTube fans comments
This is my song. @Reneilwe Mabilu
Great track. @Thabiso Kingsley Moremi
10. King Monada and Dr Rackzen - Hlala
The song has attained a viewership of over 350,000 since its publishing on 31st May 2020. NKUPI The Entertainer created a hilarious video for this song.
YouTube fans comments
My favourite, even on TikTok, you're my favourite @koketso mmapau
I like your energy. I think I should spend one weekend with you. You have the vibe. @Balcan Siphuma
There are also other King Monada albums coming soon. In the meantime, you can download King Monada songs on some of the major streaming sites like Spotify and Deezer.
Judging from the YouTube comments, it is safe to assume that King Monada latest 2020-2021 songs are outstanding. He plays around with words to create a rhythm that most people cannot resist. Which is your favourite song from the list above? Share in the comments section below.
READ ALSO: Cassper Nyovest net worth 2021
Briefly.co.za recently published Cassper Nyovest net worth 2021. This puts him among the wealthiest musicians in South Africa and places him among those doing well in Africa. Being one of the most successful rappers in South Africa puts him on a pedestal above the others.
Nyovest started in 2004, at a young age, by joining the Childhood Gangsta band. He then moved on to another group called Slow Motion before he finally decided to go solo, after which he succeeded immensely.
Source: Briefly News