The calm and collected behaviour of a Grade 9 Cape Town student saved the life of her school's rugby coach. Shafiek Murphy went into a diabetic coma and Kyra Stevens' quick thinking saved him.
PAY ATTENTION: Click "See First" under the "Following" tab to see Briefly.co.za News on your News Feed!
Thanks to the calm quick thinking actions of 15-year-old Kyra Stevens, her school's rugby coach, Shafiek Murphy, is alive and well.
Shafiek is the under-15 rugby team at Sans Souci Girls' High School's coach and was with the girls at the Winter Games in Durban when he fell ill.
When he returned to school he went into a diabetic coma, reports IOL News.
This is when Kyra's behaviour played a critical role in saving Shafiek's life.
PAY ATTENTION: Do you want to know what's trending on Briefly.co.za? Join our WhatsApp group today.
The coach, who is 48-years-old, was found in his classroom by a colleague, Firisca Beukes, who informed the principal, Ruschda O'Shea and 2 other teachers.
They remembered that Kyra is diabetic and called her over the school's intercom to help the coach.
Kyra tells what happened:
"I was shocked to see my coach in a coma. The teachers in the room trusted me to help him because I am diabetic. I wanted to check his sugar but could not find blood in the one hand because it was cold."
"I told one of the teachers to warm his fingers, and found blood. I checked his sugar and the reading was high. I asked where is his insulin and emergency kit were, and they found it in his bag. I then gave him 25mg of insulin."
"Everyone was in such a panic; they called the ambulance but then they said they couldn't wait too long, and one of the teachers offered to rush Mr Murphy to hospital."
"Words can't explain how I kept myself calm during that period. I'd never seen someone in a coma before this. I really feel proud of myself for saving Mr Murphy, and thank God for helping me stay strong."
READ ALSO: Non-profit tech hub offers place to grow for small township businesses
The hospital checked Shafiek's blood sugar level and found it was near-fatal. After he was put on a drip, he awoke from his coma 5 hours later.
Briefly.co.za gathered that had Kyra been just 5 minutes later, it could have been too late for her coach
He said:
"She saved my life. The doctors said if she had given me the insulin five or 10 minutes later, I would have died."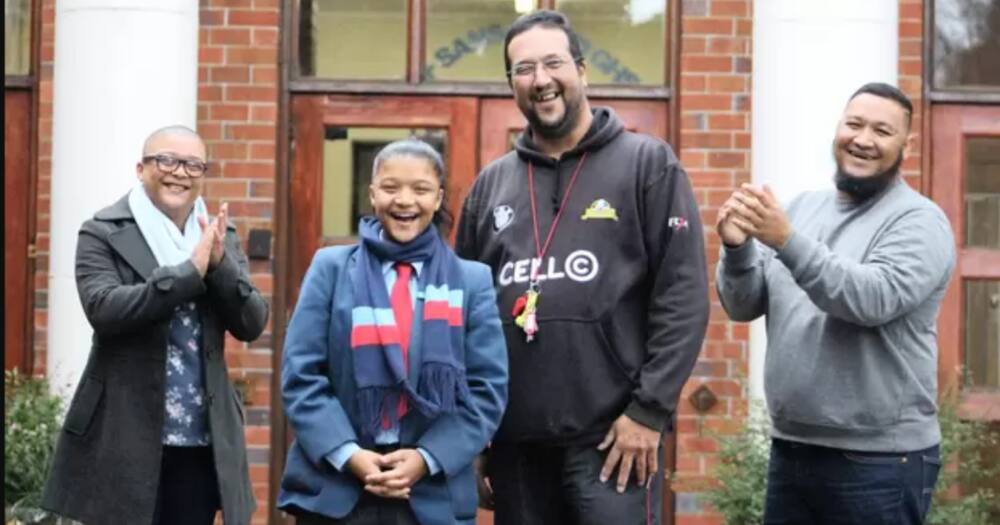 Enjoyed reading our story? Download BRIEFLY's news app on Google Play now and stay up-to-date with major South African news!