The South African dancer, MC, and socialite, Zodwa Wabantu is known for her controversial stances and dressing. The 34 year-old recently had to issue an apology for some comments that she made that were regarded homophobic. She admitted to being ignorant and promptly apologized to her fans. This move clearly shows that although the renowned queen of drama is not afraid of backlash when it comes to her speaking her mind, she is still open to being educated on some issues.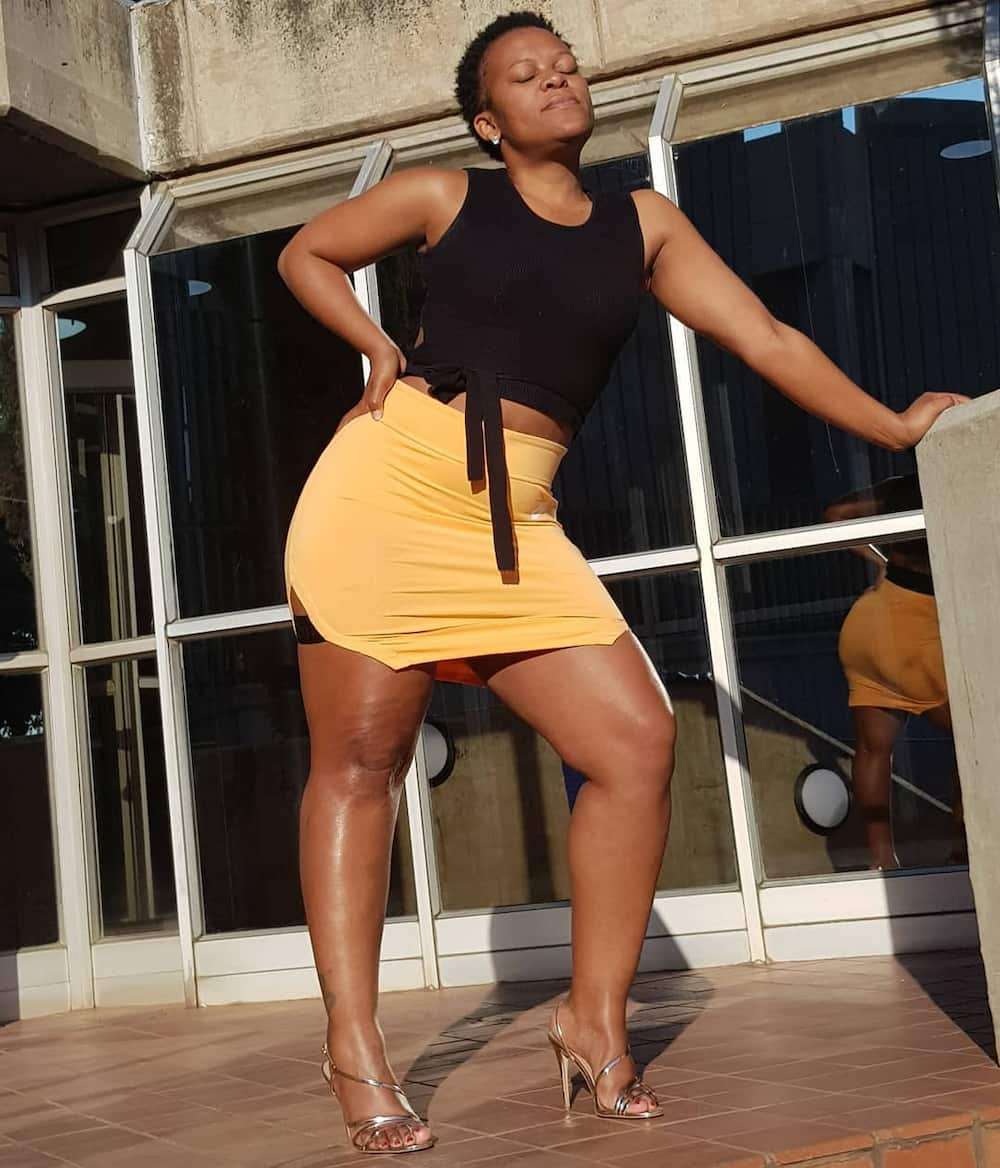 Zodwa Wabantu is currently engaged to Ntobeko Linda. Zodwa Wabantu boyfriend age has been a major point of discussion, with Ntobeko being only 23 years old while the celebrity is 34 years old. Ms. Wabantu is, however, immune to other people's opinions on her love life. The couple's wedding is expected to happen soon even though the controversial dancer had called off the wedding earlier but afterward came out again to say it was still on.
READ ALSO: All King Monada 2019 songs
The other side of Zodwa Wabantu that you may not know about
Here are some interesting facts about Ms. Wabantu that are an evidence that even with all the controversies surrounding her life, she has a great personality.
1. Besides all the drama, Zodwa is humble and care-free, with a positive attitude that rubs off well with most of her fans. She is part of the new age feminism and openly speaks about it. Additionally, the celebrity is a big body positivity advocate, and she dresses provocatively to create conversions.
2. The 34-year old celebrity and her fiancé Ntobeko have been dating for about six years. In a recent interview, she even revealed that she was willing to use her money to help her man study and have a better future. Zodwa went against the norm when she proposed to her man, which was one of her ways of promoting feminism. This is a whole new level of feminism and come to think of it, and she may not be entirely out of the way.
3. Did you know that Ms. Rebecca Libram has a son? Zodwa Wabantu son is regularly seen on her Instagram posts, and without a doubt, she is a proud mother. From Zodwa Wabantu Instagram posts with her son, it is evident that the relationship between the two is perfect. Although Ms. Libram has kept secret the details on who the father of her son, she is definitely a good mother. Her son is also seen interacting with Ntobeko on some of Zodwa Wabantu pics. Here is a video where she is dancing with her son.
4. Zodwa Wabantu images on social media also show that she is a dog lover. Rebecca Libram tries to make her home family-friendly considering that she lives with her son, and she has some rules that apply when anyone is at her house.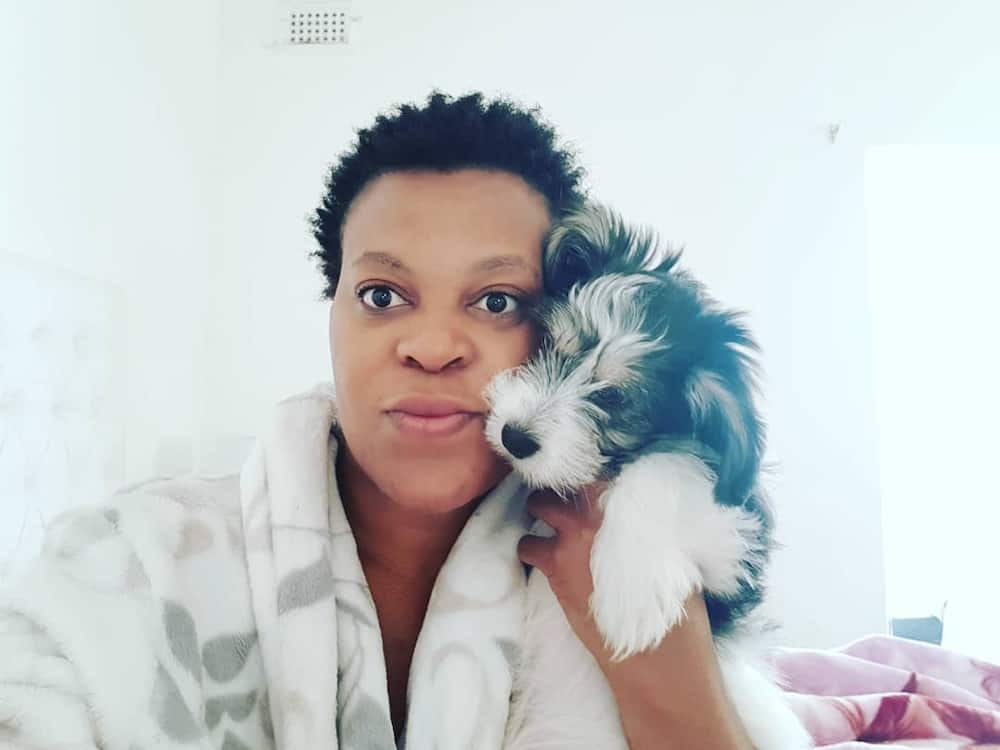 5. Ms. Rebecca Libram has a reality show known as Zodwa Wabantu Uncensored that airs on Saturdays. She gives her fans a look into her personal life, and this popular show always trends on social media when it airs.
6. Did you know that Ms. Libram has a liking for luxurious vehicles? Her personal car is an Audi that she bought back in 2017, and several of Zodwa Wabantu videos Instagram show her next to an Audi.
Having been spotted by DJ Tira, Ms. Wabantu always appreciates the DJ and will always be grateful to him until she retires. Recently, she posted a picture with a Volkswagen which is from Audi's parent company. There is even Zodwa Wabantu video on her IG showing her dancing on top of the new vehicle.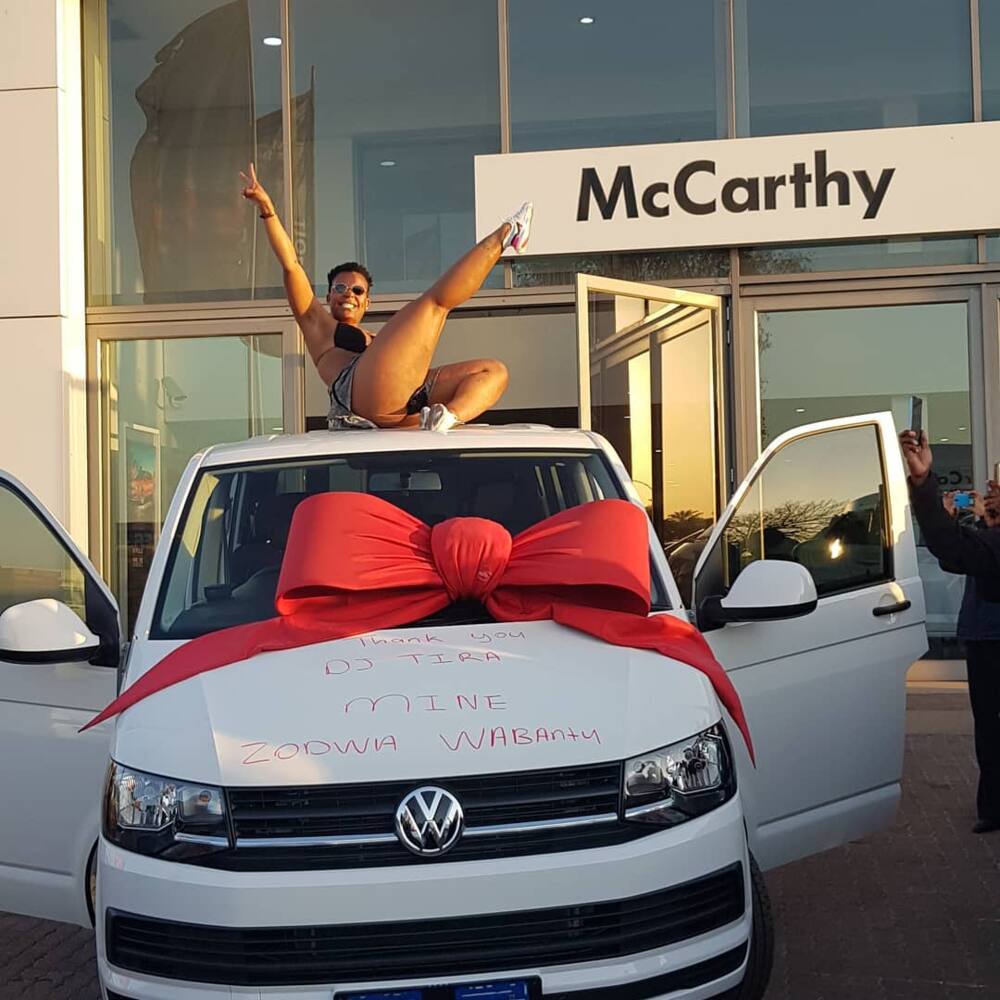 7. Apart from dancing, Ms. Wabantu is also a businesswoman. She worked as a debt collector and a bar lady before rising to fame. Having lost her mother when she was 11, Ms. Wabantu had to figure out things fast since she does not know her father to date. Having to be responsible from a young age drove her to the success she has today. Zodwa Wabantu dance videos have, however, also helped her get hosting gigs that help her pay the bills.
In a recent interview on the Dopest in Durban show hosted by Damon Beard, Zodwa was asked to choose between AKA and Cassper Nyovest. Interestingly, the drama queen chose AKA, the reason being that she interacts with AKA, and AKA has told her that they are the same since they have the same attitude. Do you agree that Zodwa and AKA have same characters?
READ ALSO: Xoli Mngambi biography
Zodwa Wabantu, like any other human being, is not perfect. She is, however, confident in her own being and is not afraid to express herself in public. Sometimes people may find her controversial, but she does not let that affect her. Whatever your opinion may be of her, remember there are some positive things about this Mzansi celebrity. So, always keep up with Zodwa Wabantu news today to find out what she is up to and to either support or contradict her.
READ ALSO:
15 Liesl Laurie cutest photos and interesting facts
10 interesting facts about Lady Zamar
Famous South African rock bands
Emo Adams bio: wife, songs, wedding, brother, shows and age
Latest celebrity news SA: Zondwa Wabantu, Bonang Matheba, Cassper Nyovest, Khanya Mkangisa, Connie Fergurson, and Nataniël