Have you ever seen anything brighter than the stars of Africa? Perhaps diamonds, but even these precious metals cannot be compared to this year's Durban July Fashion. The A-list of racing and social world in South Africa took this year's Durban July theme to a higher level. Other than fashion, there were several memorable moments.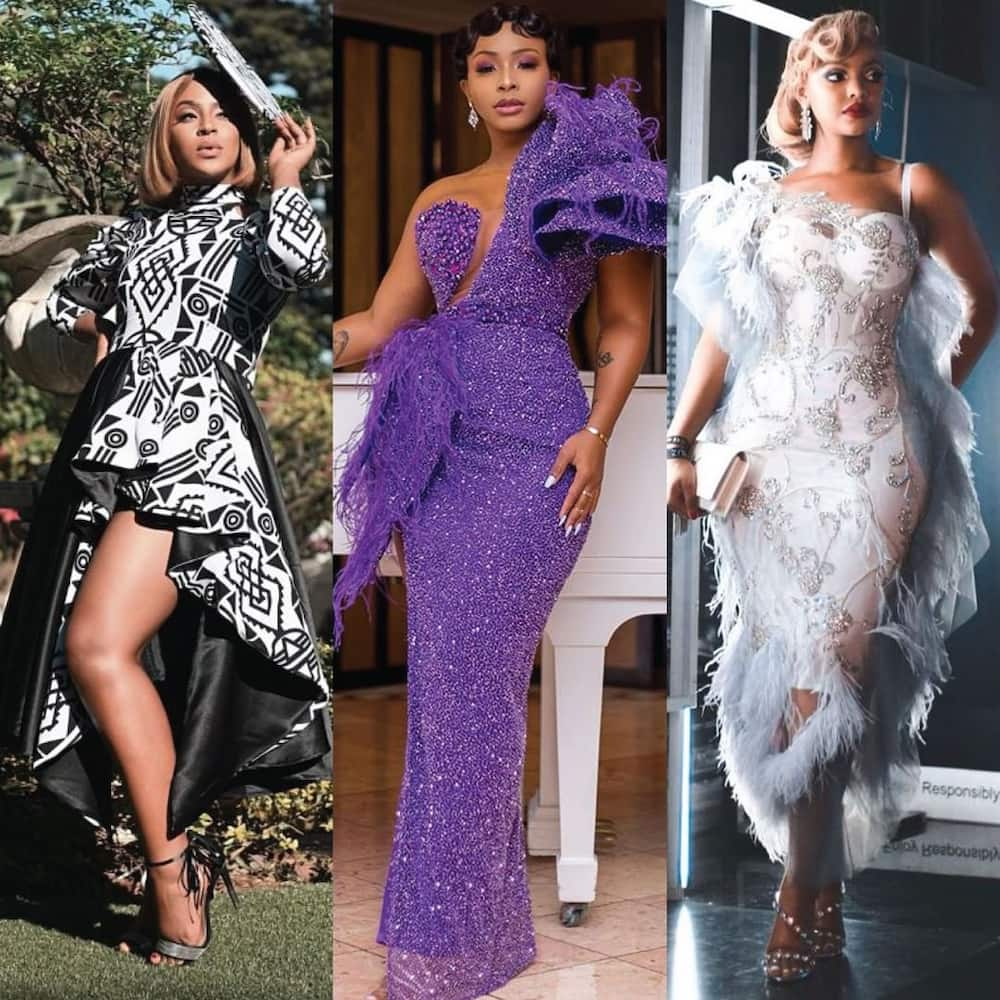 What date is the Durban July 2019? The 123rd version of the Vodacom Durban July took place on the 6th of July. What was the theme for Durban July 2019? This Africa's greatest horse-racing event had a theme; "Stars of Africa." Till the end, the organizers purposed to provide an environment for everyone to shine. All that the attendees had to do was to show up, show off, and make a lot of memories. For the spectators, this was a time to observe and cheer up.
READ ALSO: List of openly bisexual, lesbian, transgender & gay actors, actresses, celebrities in South Africa
Unforgettable moments Durban July
Durban July offers the thrilling action of horse-racing, along with amazing entertainment. It is also a good occasion for you to get out the fancy outfits that you only wear on special occasions. Vodacom Durban is South Africa's most popular horse race, and it has a rich history of entertaining battles since the first edition in 1897 that attracted over 3,000 people. Today, Vodacom Durban's attendance is more than double, with over 50,000 people gracing the 2019 edition. The first Saturday of every July sees many people head to Greyville Racecourse to experience the great event. So, what was different this year?
The main show
As mentioned, fashion is one of the main attractions of the event and Durban July outfits this year have not disappointed anyone. As usual, designers seized the opportunity to display their creativity with both the preview show and the race day featuring interesting interpretations of the event's African Star theme. The fusion of colours blended well with the elegant setting of the event and made the African pictures look more unique. Several people went out of their way to look their best, but as expected, not everyone hit the mark. Some of the best-dressed people at this year's edition included:
1. Boity's princess moment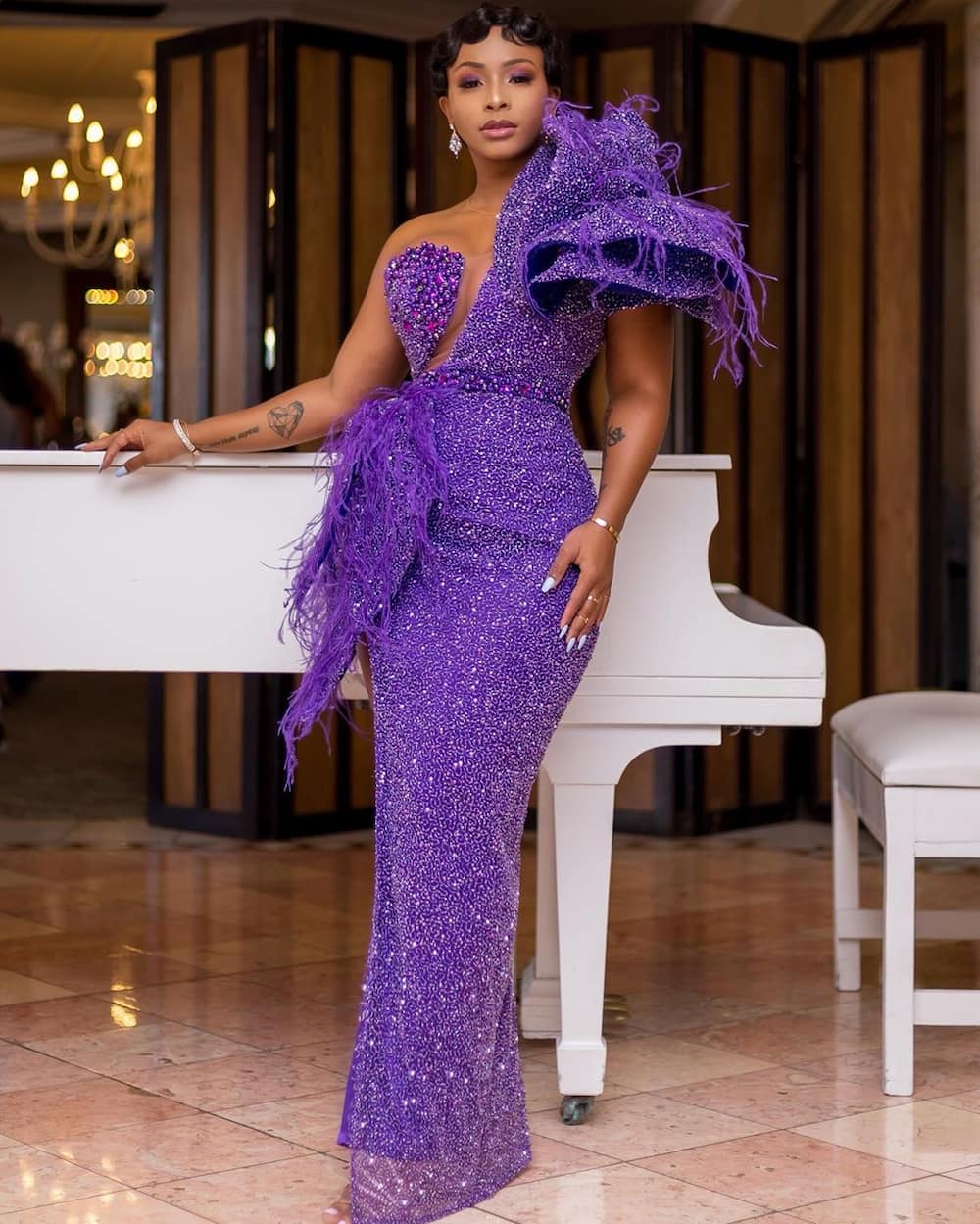 Rapper Boity has a gorgeous body that always seems to fit in anything. This year, she stepped out in a dazzling purple dress that made her look gorgeous.
2. Somizi and his entourage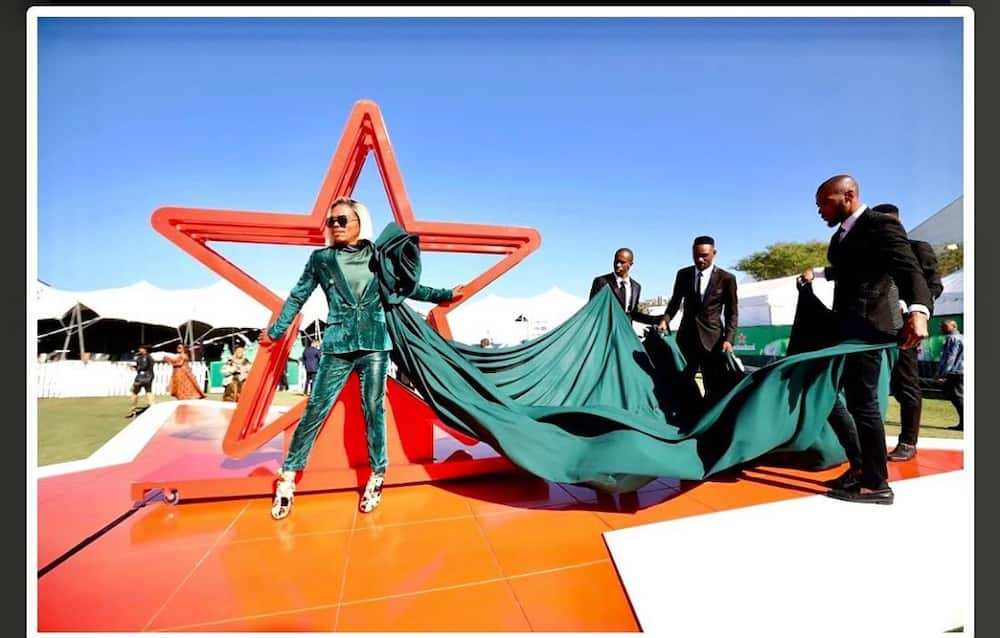 Somizi's entrance could only be rivaled by Sam Mshengu's. First, the TV personality arrived in a helicopter. However, it was his outfit that made the eyes turn. Somizi tried to create a great appearance with his awesome green suit that was six meters long.
3. Cassper Nyovest's classic outfit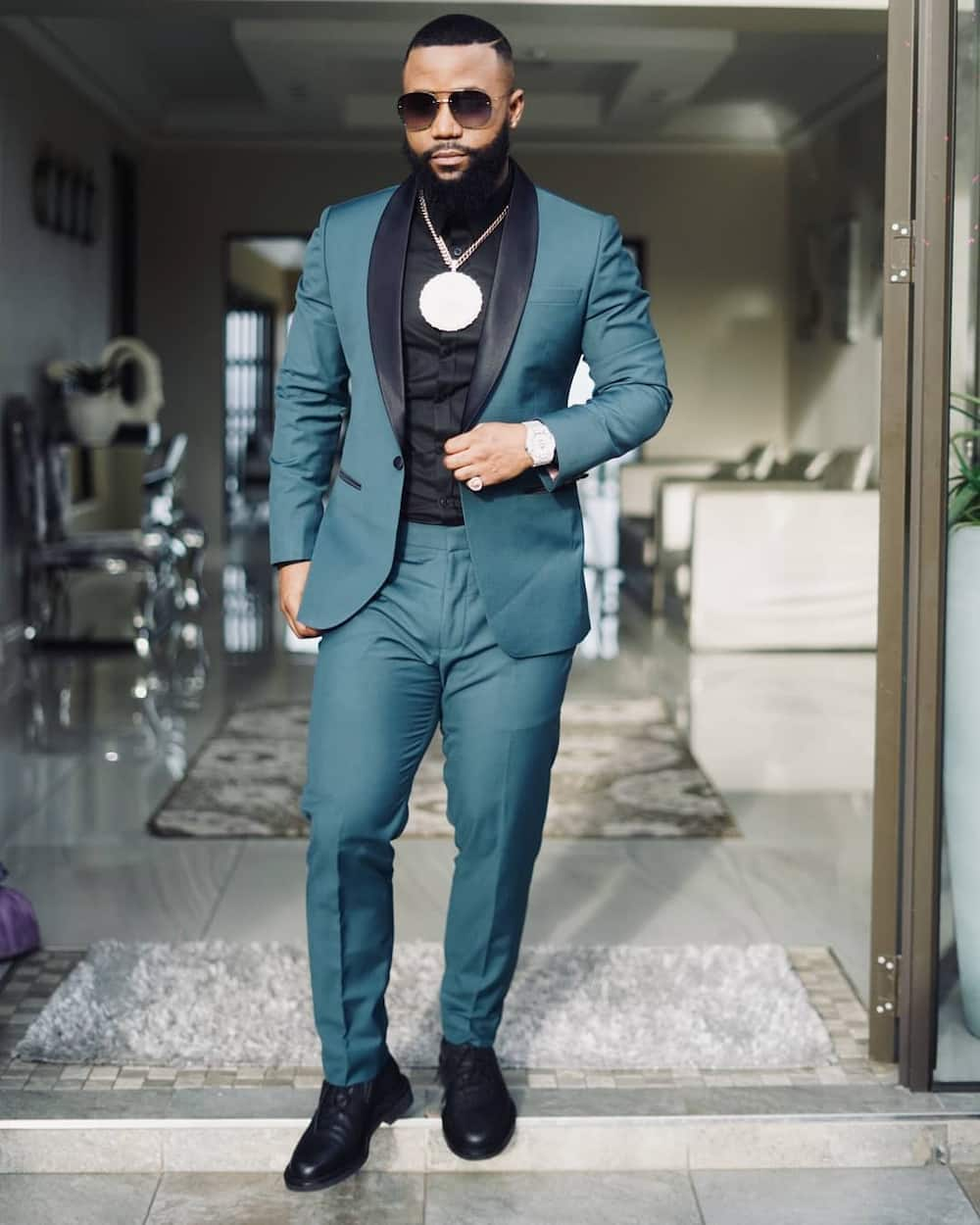 The clean fitting suit, trimmed beards, matching jewelry, and nice sunglasses; we do not know what else would have made Cassper's toned body better.
4. DJ Zinhle's risky take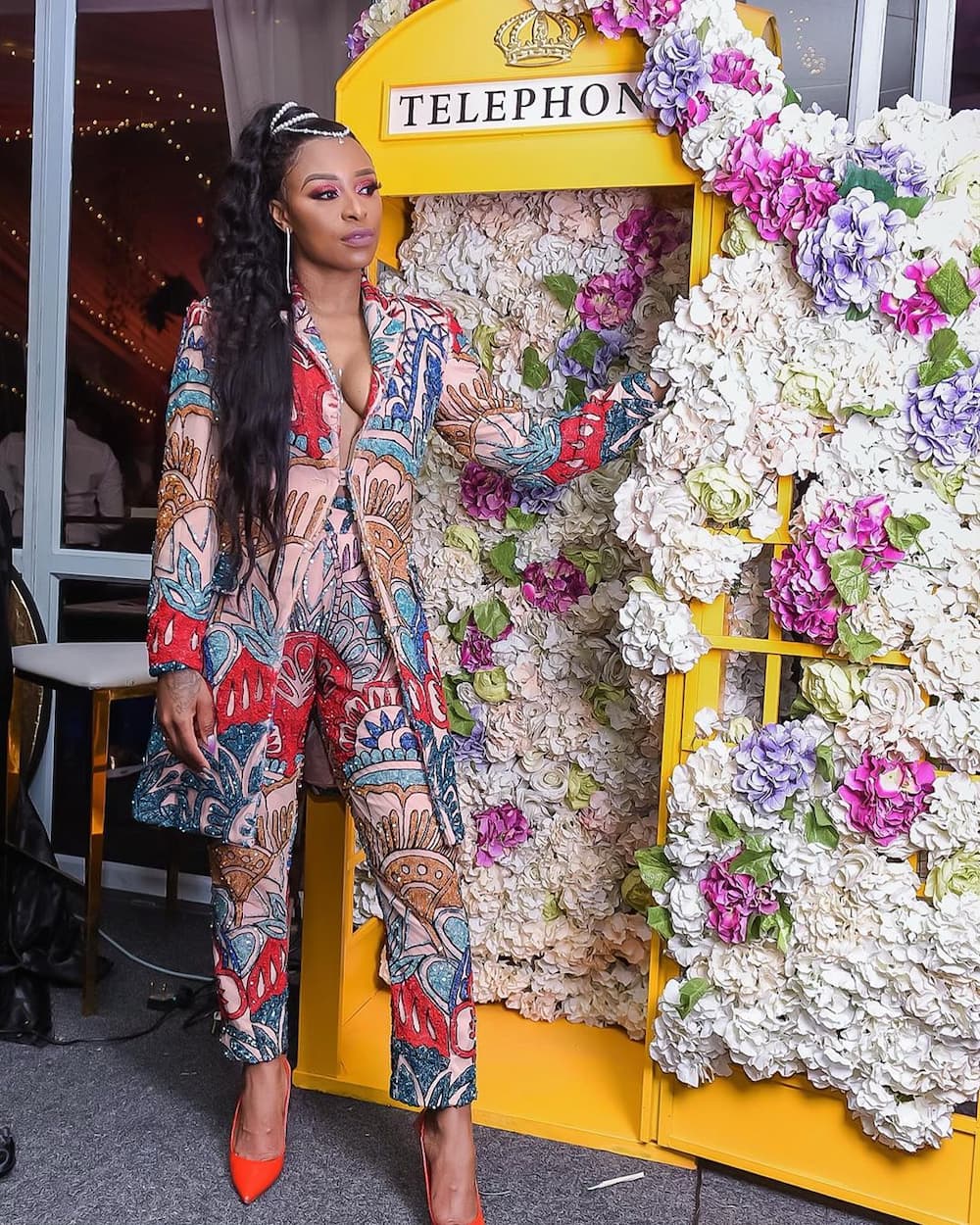 Mama Kairo decided to go with this patterned beaded suit that worked well for her.
5. Unathi Nkayi's formation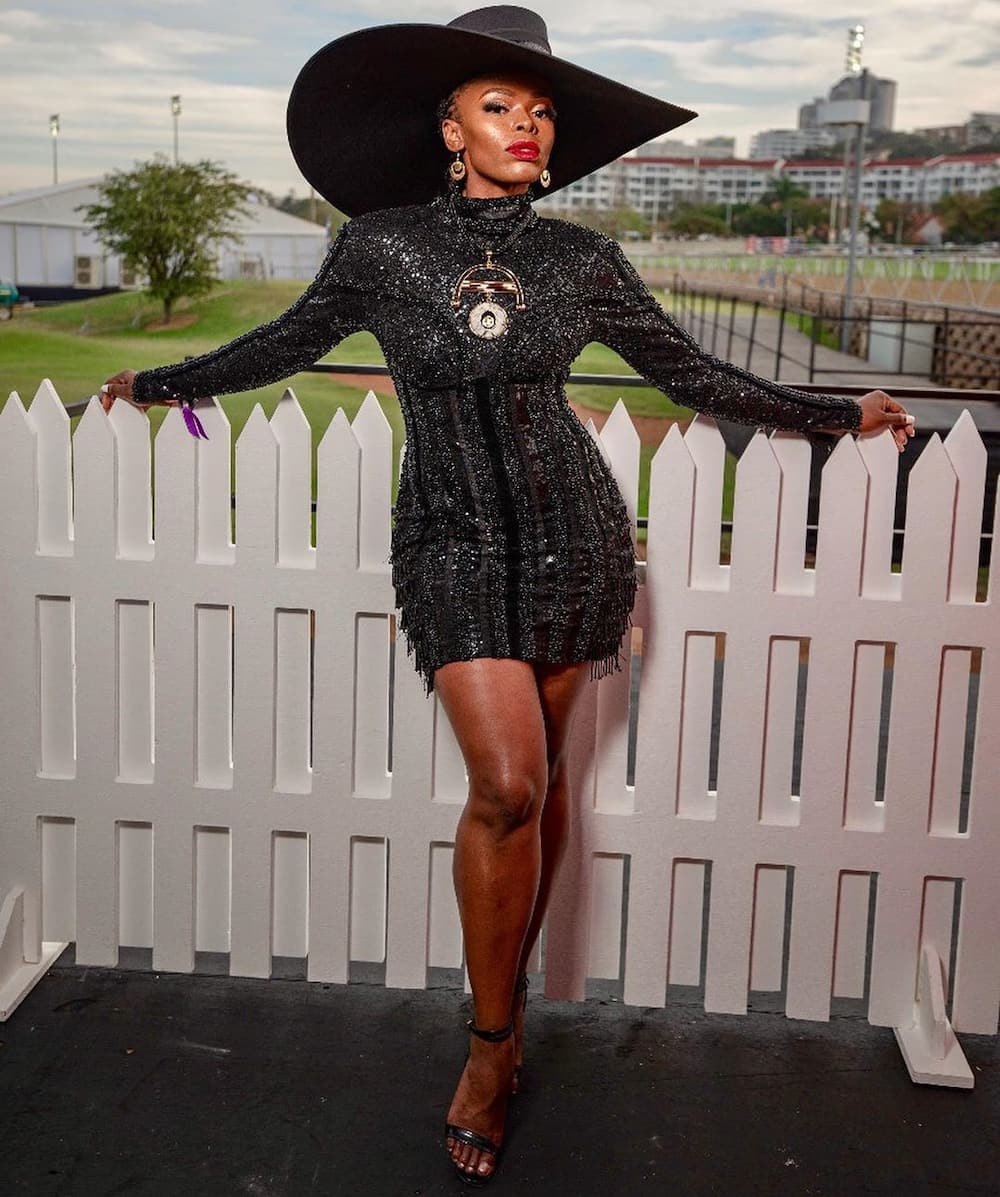 She rocked the black look that had Beyoncé's formation vibes.
6. Jessica Nkosi's
This black and grey dress was also one of the best outfits. Then, there were those who were too creative that they missed the mark including:
1. Zodwa Wabantu's show it all outfit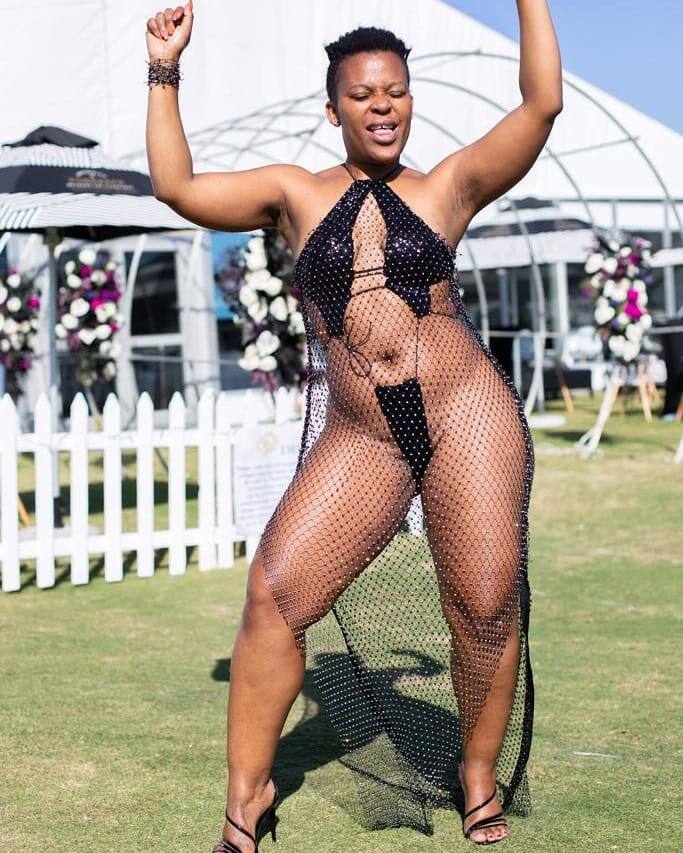 Zodwa Wabantu Durban July outfit stirred the most conversation. Her dress barely covered her, but this did not come as much of a surprise due to her love for clothes that leave a little for the imagination of her fans. Social media users trolled the reality star's outfit and went as far as photoshopping more clothes on her.
2. Minnie Dlamini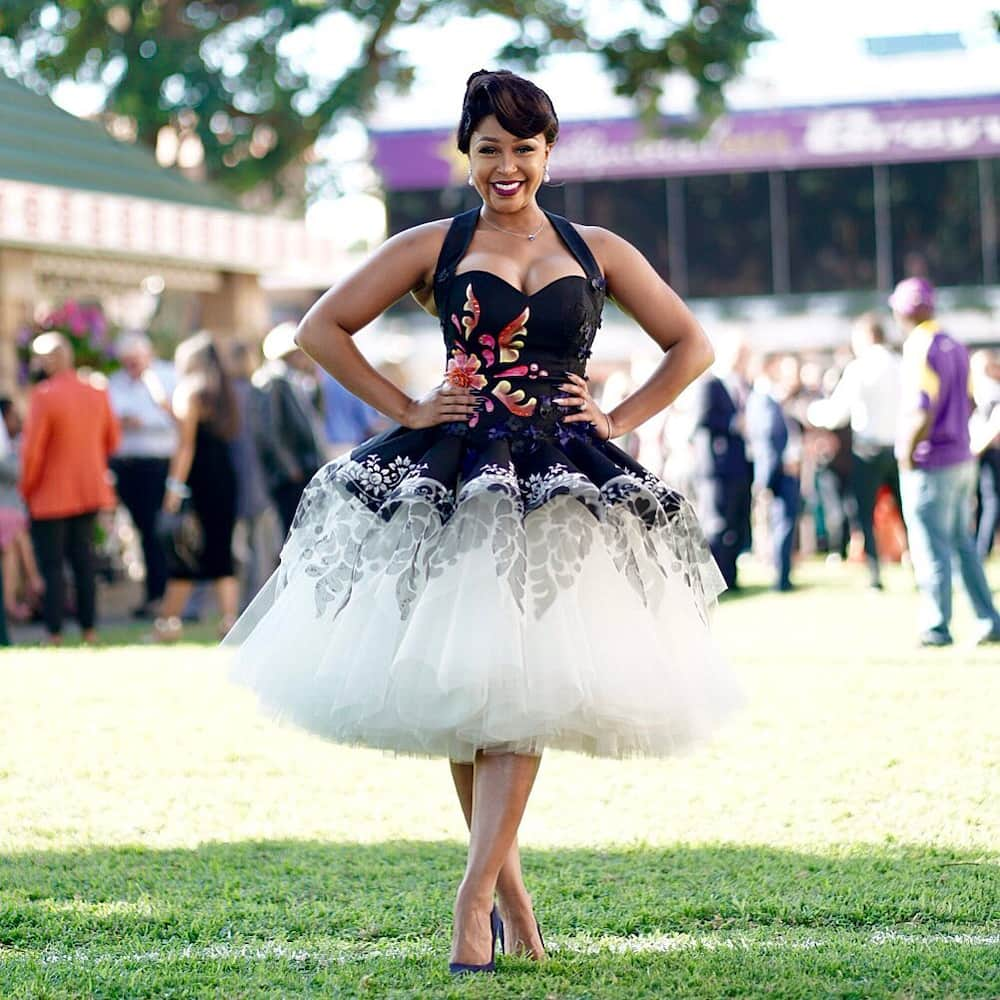 The internet was also not too kind to Minnie Dlamini's black retro gown as it did not go too well with the theme. Its vibe was more of a 50's housewife than an African star.
3. Lerato Ganyago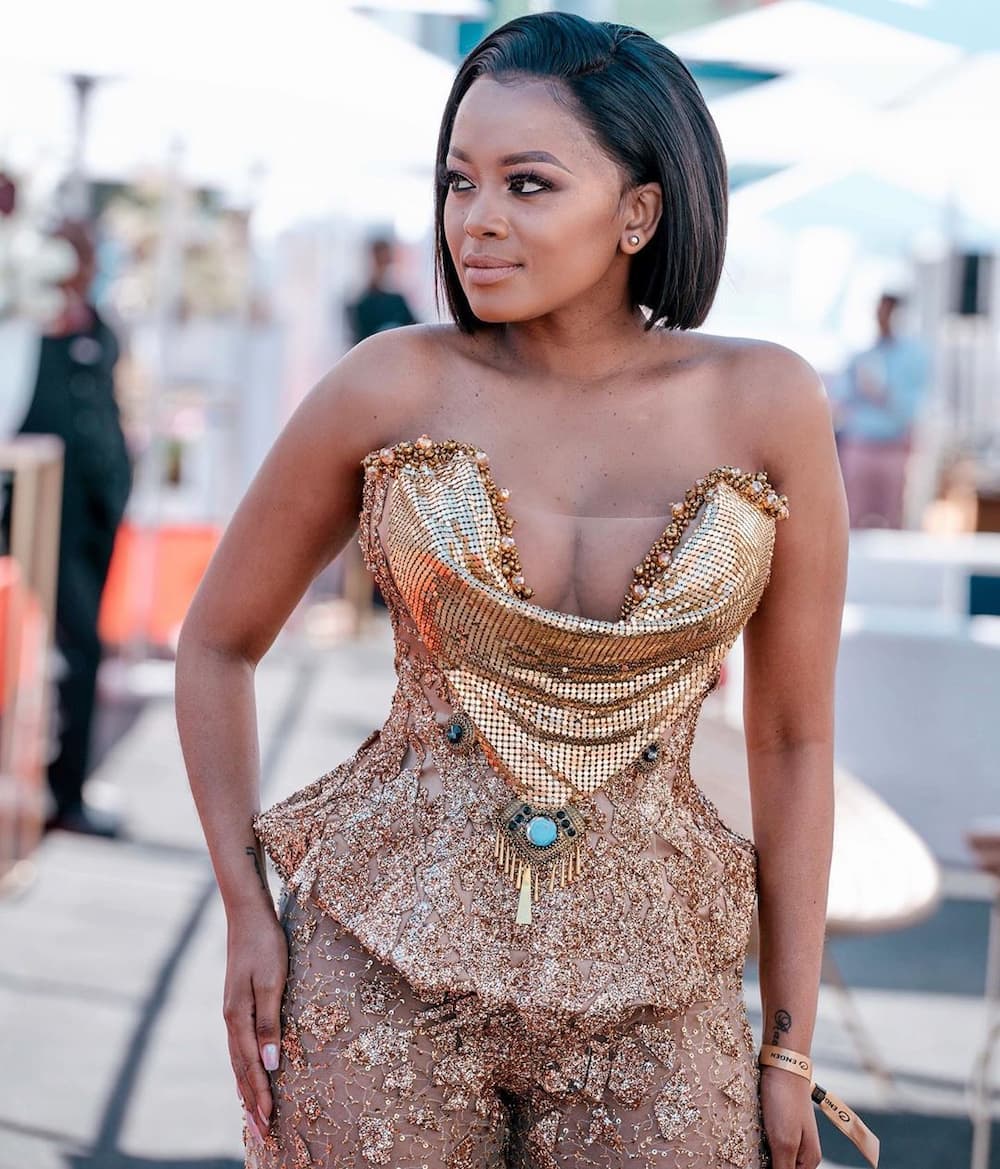 The television presenter's gold pant outfit did not win much praise. Its fitting seemed a bit off and did not flatter her body too well.
The pomp before the show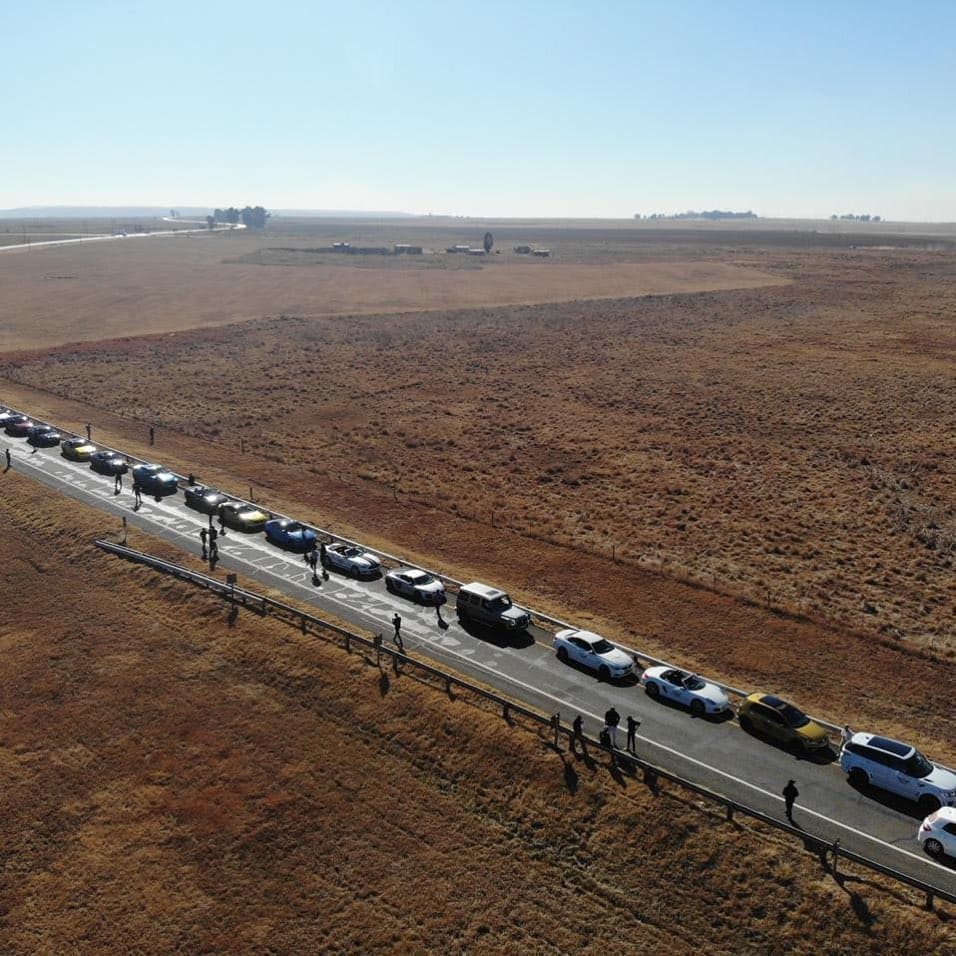 A local businessman, Sam Mshengu, decided to give us something to talk about even before the main event began. Sam's 72 car convoy became the talk of the town once he shared videos and pictures. Reportedly, the Mpumalanga resident spent up to R500,000 on Petrol. Below are some of the reactions to Sam's show.
The Do it Again show
The ultimate Durban July winners were the rider Richard Fourie and trainer Justin Snaith with their horse Do It Again coming in first. The horse joined the elite list of horses that have won the Durban July race two years in a row.
All in all, Vodacom Durban July 2019 was a success despite the initial threat of a strike from the Academic and Professional Staff Association due to accusations of Phumelela Gaming, one of the organizers. The protests from an animal rights group outside the event also served as a downside but did not stop the 123 Durban July. Ban Animal Trading claimed that horse racing in reality in horrific and only serves the interests of the betting industry.
READ ALSO: Khulubuse Zuma biography: age, son, wife, wedding, mine, net worth, pictures and contact details
This year, the Durban July fashion was taken a notch higher. We cannot wait to see what the 2020 attendees will do.
READ ALSO: