Greg and Lucky biographies: ages, wives, show, and WhatsApp number
Greg and Lucky are the most beloved radio presenters on radio and for a good reason. They can turn any mundane topic into absolute gold and something that the listeners will love. With time, it has become very hard for fans to tell these two apart, as their voices sound exactly the same. So, how did they get to where they are today? Why is it that Greg and Lucky 947 presenters have lost their 4 pm to 7 pm segment? Keep reading if you want to know the answers to these questions.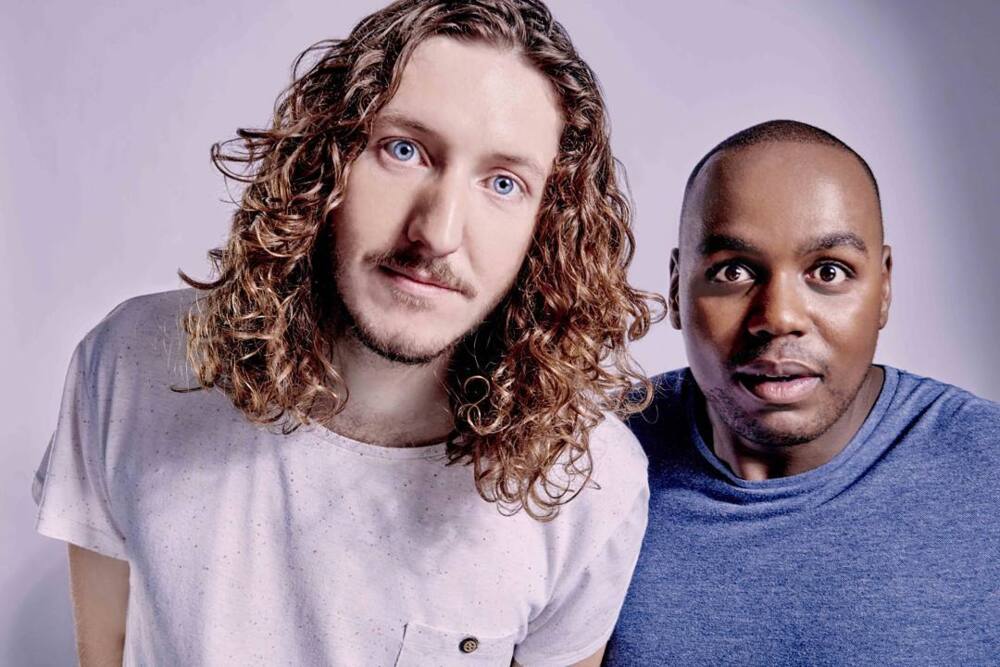 In this article, we cover various perspectives of the lives of Greg and Lucky who have been the DriveTime show presenters for over six years.
READ ALSO: 7 More adorable photos of the young girl who looks exactly like Rihanna
Greg and Lucky biographies
Lucky biography
Contrary to his name, Lucky did not have much luck when growing up. The people who took care of him initially may not even be his biological parents. He is also not sure of the date of his birth. His story, however, is one that is filled with a lot of despair and struggles.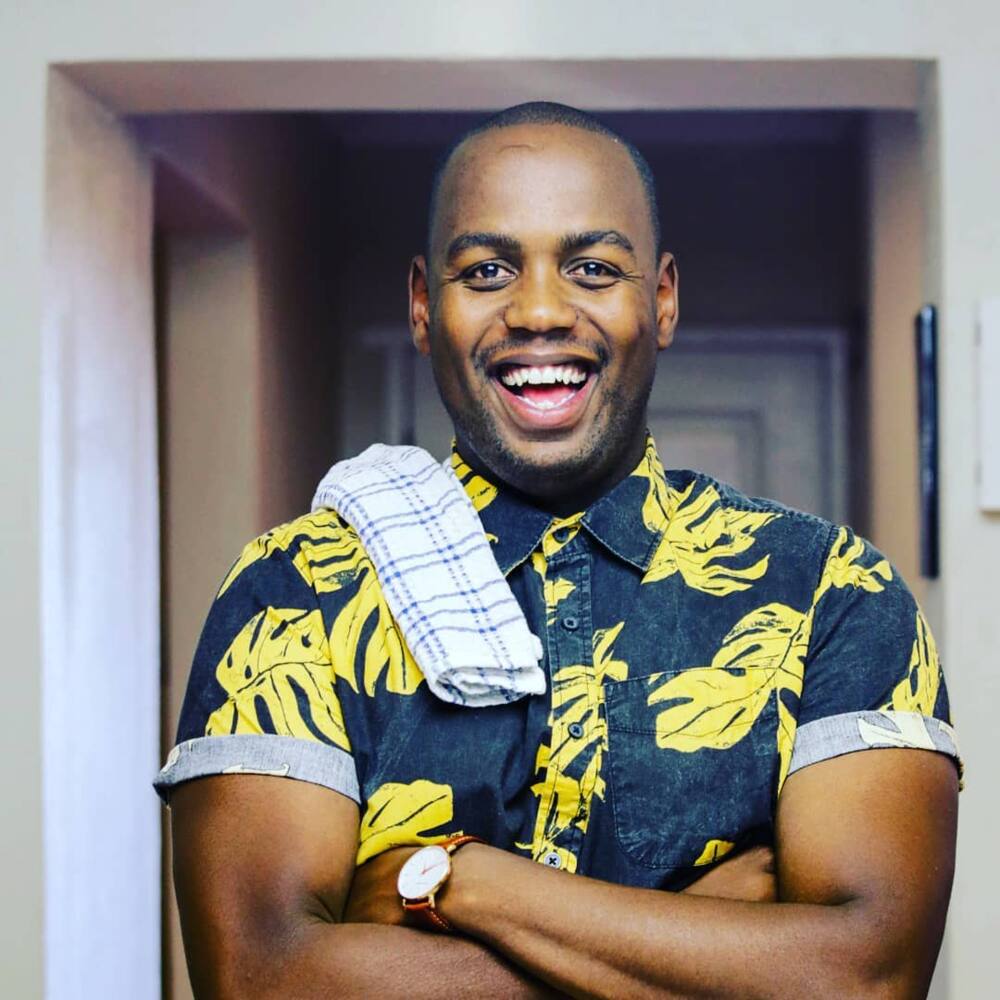 Lucky's caretaker at the time enrolled him in Florida Afrikaans Primary School because he could only speak Afrikaans, and, therefore, he could not be enrolled in just any school. The school was filled with white kids, and no one wanted to associate themselves with a black kid. Charl and Lucky hit it off immediately from his first day at school until today
Lucky and Charl would have a lot of play-dates together, and his female caretaker did not mind him going to stay with Charl's family because it was just another load off her back. So, one day, it was realized that he had not attended school for about four days. Charl's mother got distraught and was determined to find out what happened to Lucky. When she got to his home, she found out that his mother had just left with her boyfriend and never came back. That is how he got adopted by an entirely white family, Charl's family, where there were five kids and two parents.
READ ALSO: Lesego Marakalla biography: age, height, boyfriend, wedding, car, parents and pictures
Lucky Wife and family
Lucky du Plessis wife is called Bianca. From the pictures on their social media, they appear to be deep in love with each other.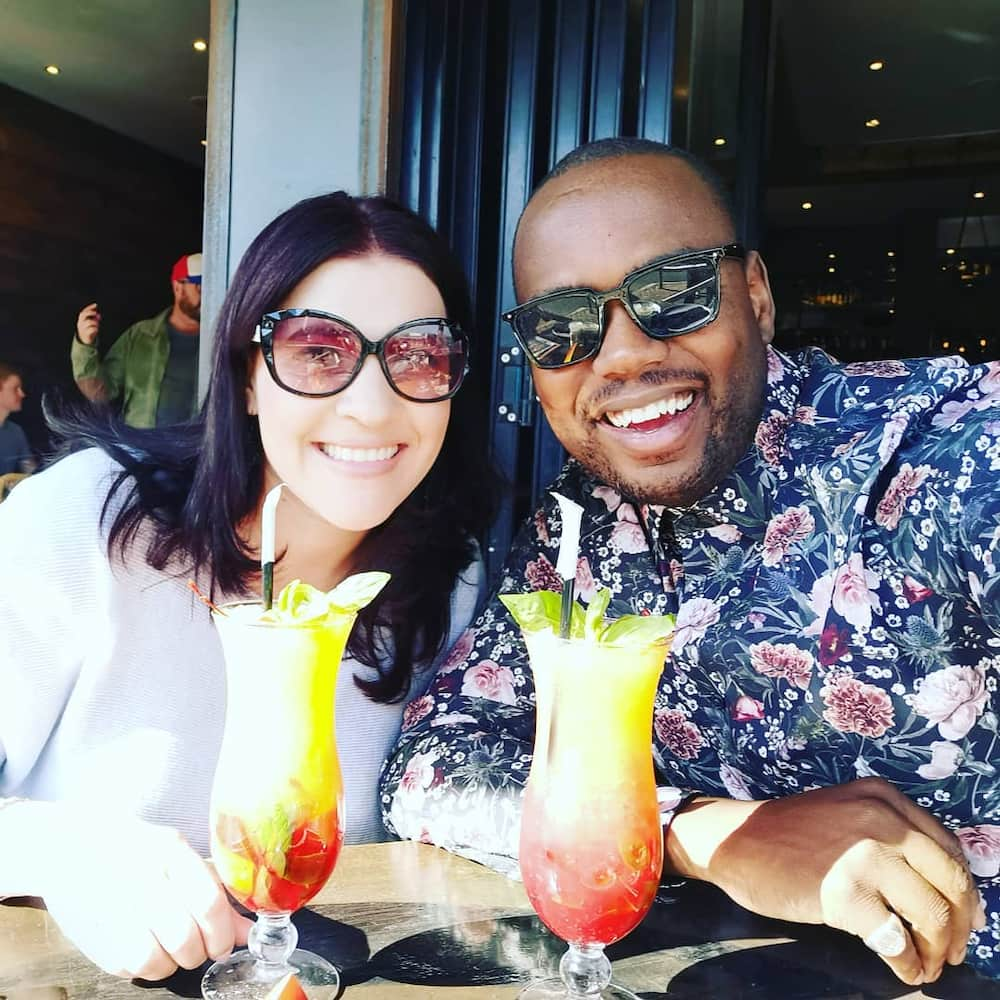 They had a son earlier this year, and daddy Plessis could not be happier about this. He was excited about the prospect of being a father, and none the less to a bouncing baby boy.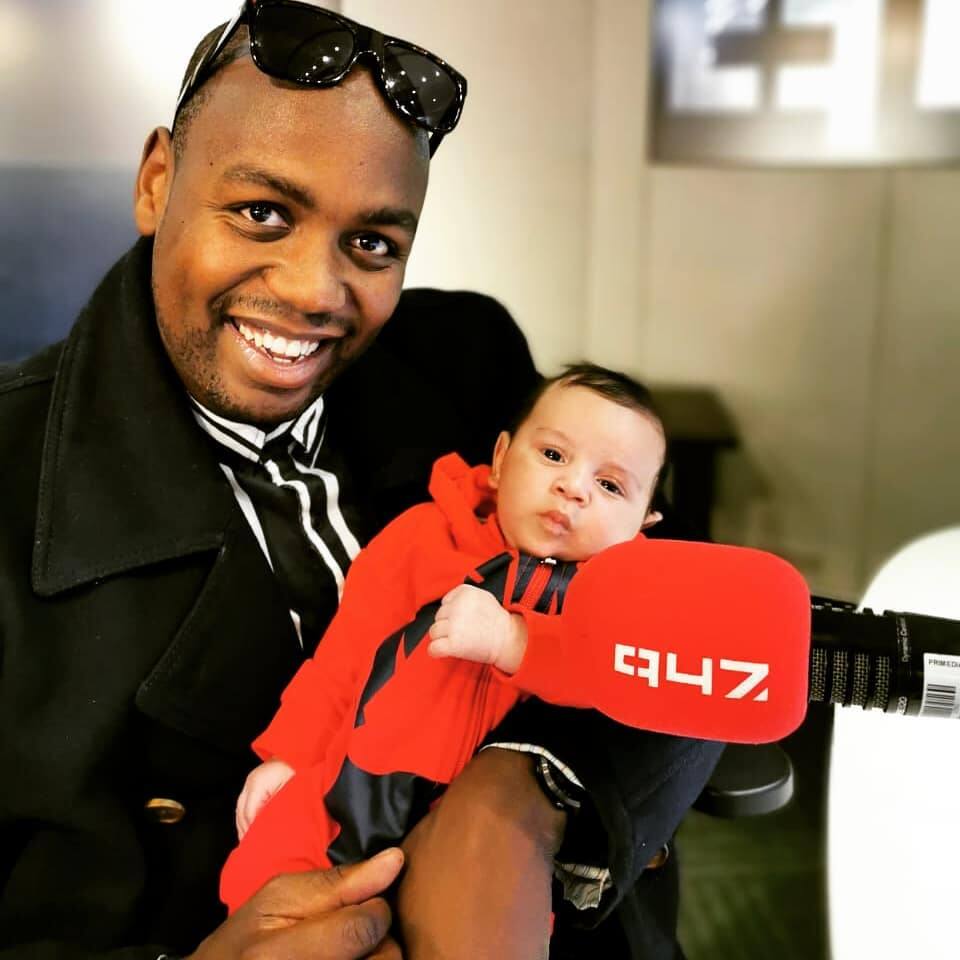 Greg Biography
Greg Aldrige is the youngest in a family of four. He believes that he was a mistake. His eldest sister is his favourite, and she is the reason as to why he has such a great music taste. She is also creative, and she works as an actress. The other two sisters are accountants, just like his father. His mother is a teacher.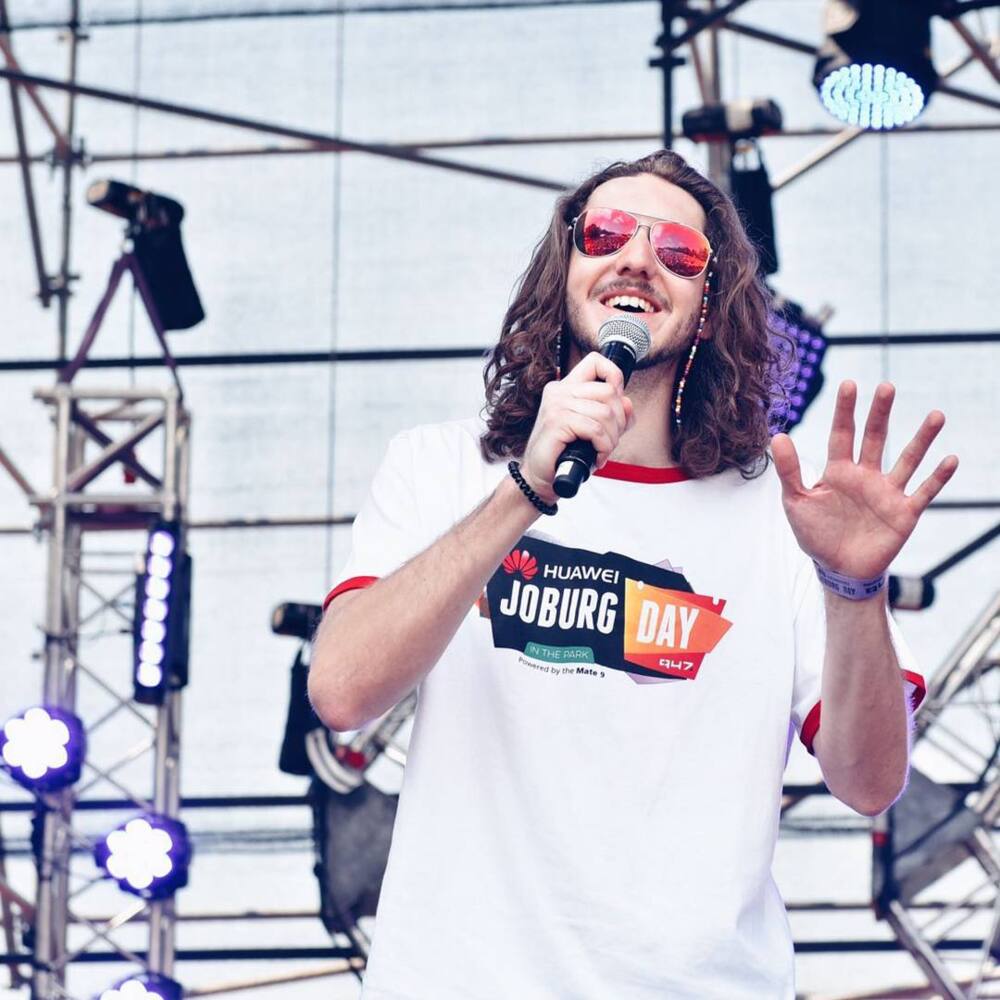 Fun fact: Greg kept his hair long because he was self-conscious about his big ears. With time, however, he got over this fear, but at this point, he already likes his hair and does not plan on cutting it.
Greg 947 fiancée
Greg got engaged to his fiancée under very exceptional circumstances. This can be attributed to the fact that they have a show where they help people plan for proposals, 'Greg and Lucky proposal services'. So, he prepared for a getaway with his girlfriend at the time in a hotel not far from Joburg. They had a very romantic evening, and the next morning they left. At this point, his girlfriend was surprised because she expected a ring.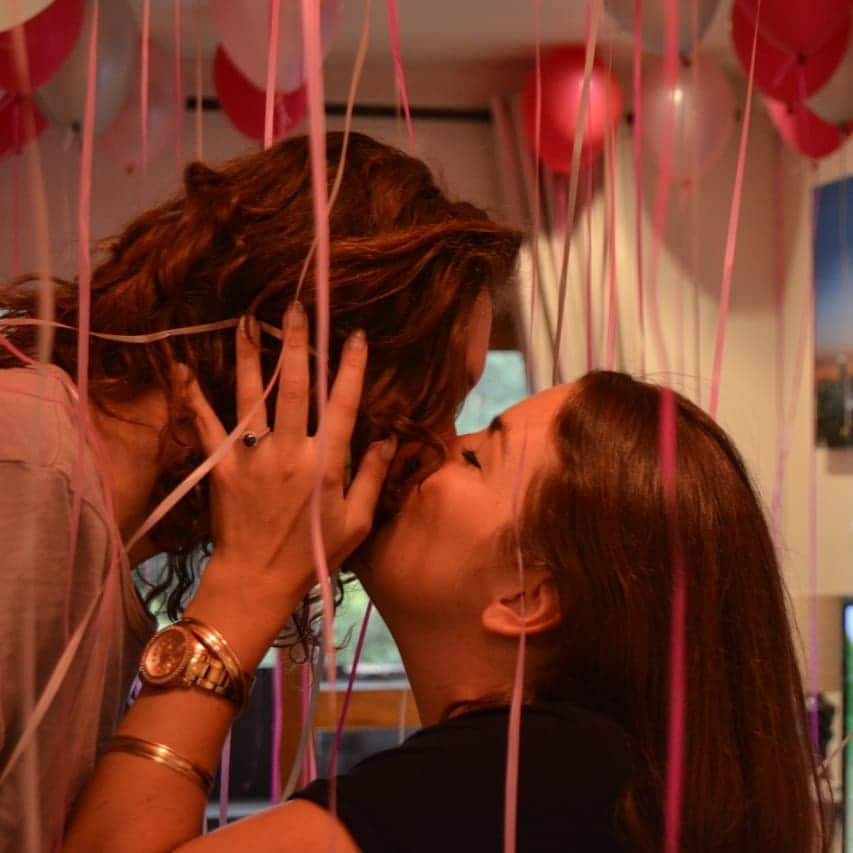 What she did not know, however, was that Greg had his brother put about 360 balloons in his apartment to make the moment very romantic and unique. When his girlfriend came up the stairs, there was Greg on one knee, and she said yes.
READ ALSO: Pearl Nikolić from Skeem Saam shows off her new wheels
How Greg and Lucky met
The 94.7 presenters met when at the time, Lucky was doing the segment from 12 pm to 4 pm, and Greg was doing the 4 pm to 7 pm. So, when they would turn over, Greg would help Lucky with simple technical issues that he would experience at the booth and show him a few tricks of the trade. They instantly hit it off, and before long, they approached their boss and suggested that they should be put on a show together.
That is how this bromance began, and the two have been inseparable since, doing about six years worth of shows together and spending more than 6 hours a day with each other.
Greg and Lucky 947 show
At this point, any Greg and Lucky fan knows that they have lost their segment. This came as a shock to many fans, and several people took to social media to express their disappointment.
The duo, however, is taking the situation very positively and telling their fans that change might be a hard pill to swallow, but it is also good. They will be placed in the weekend time slot, and we are glad that this will not be the last that we see or rather hear these two together.
The person taking over the drive show slot is DJ Fresh, and the segment will be renamed fresh on 947. DJ Fresh was recently let go from Metro FM. for using inappropriate language on air.
READ ALSO: Lorcia Cooper biography: age, eyes, married, family, Khumalo, Lockdown, Backstage and Instagram
Greg ad Lucky WhatsApp number
The 947 WhatsApp number of Greg and Lucky was released to the public just in case anyone needed to reach them during the show or ask for help when proposing. The 947 number is 082 054 0208.
Greg and lucky contacts
Here is how you can reach 947 Greg and Lucky on various social media platforms:
Twitter: @GregandLucky
Facebook:@GregandLucky
Instagram: @gregandlucky
With that, now you know everything there is to know about the 947 presenters, who have now moved on from their usual time slot. Despite their different life stories, you have seen how they have become best friends. Now you know more about Greg and lucky wives, their lives, and how you can reach them.
READ ALSO:
Only few African men will marry a divorced woman - man advises women
Useful information on MTN and Vodacom contract cancellation processes
Lori Harvey biography: age, father, boyfriend, P Diddy, and Instagram
Latest Ankara styles for men and women in 2019
Source: Briefly News