The last episodes of the Suidooster teasers ended in a way that keeps everyone in suspense and with a desire to know what is likely to happen in the episodes coming this month. Airing on kykNET and kykNET & Kie at 18h30 from Mondays to Fridays, as usual, there are exciting episodes that trail new edition of the Suidooster soapie teasers. And you can be sure that they would keep you entertained each time you watch. Therefore, before they are broadcast, this article gives you highlights of what to expect.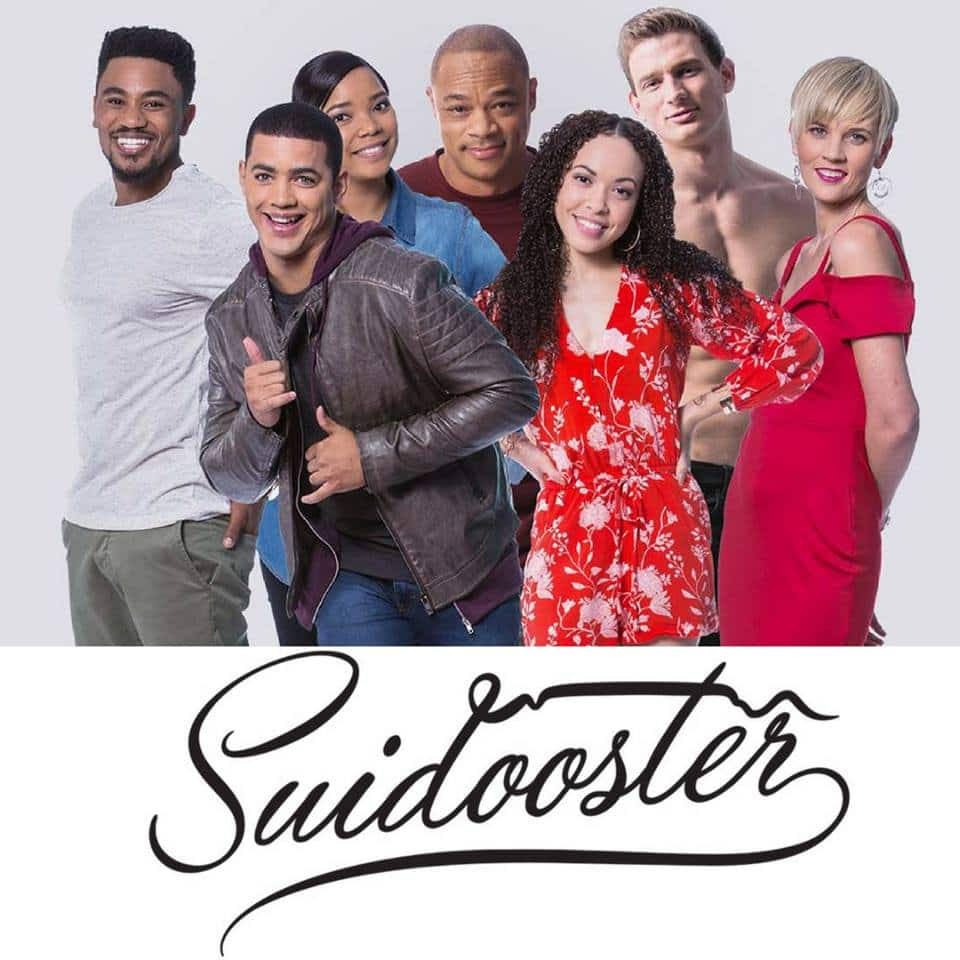 Produced by Suidooster Films, the soapie teasers of Suidooster is about a shopping centre by the name Suidooster Eiendomme that is set in Ruiterbosch, a fictional suburb in Cape Town. It also talks about the issue of multi-culture as well as three families that are living and working together and also share disputes, revenge, sorrows, joys and retaliation, among others. Since Suidooster teasers TVSA started to air, it has increasingly amassed viewership as a result of the exciting scenes that come with each of the episodes.
Suidooster teasers September 2019
Episode 834 - Monday, 2nd of September, 2019
Bridgette remains in a sunken place while Mrs J is very upset, and there is good news that the Gerbers have to break with their family and friends.
READ ALSO: Suidooster Teasers: August 2019
Episode 835 - Tuesday, 3rd of September, 2019
The suggestion of Chris upsets Michelle while Bridgette and Lee-Ann strive to be better daughters and sisters.
Episode 836 - Wednesday, 4th of September, 2019
Michelle and Stefan are perplexed about the gender of the baby while Tim brings Bridgette to the remembrance of the new title he has bagged. Then, Mrs J is so concerned about the wellbeing of Bennie.
Episode 837 - Thursday, 5th of September, 2019
The latest outburst of crime wave happening in Ruiterbosch makes it difficult for Rhafiek to make a choice while Gloria makes a significant decision concerning her baby. Also, Mrs J is having some challenging times with the new house guest that she has.
Episode 838 - Friday, 6th of September, 2019
Siya and Bianca discuss on how to host the charity event as Mrs J finds out that Bennie is challenging to deal with. Then, Michelle makes an emotional appeal to Gloria.
Episode 839 - Monday, 9th of September, 2019
Bridgette is sad looking at the way Bennie is treating Mrs J while Lee-Ann makes an effort to maintain the peace. More so, Gloria agrees that she would ensure that the Samsodien house is kept clean, but unfortunately, an unpleasant event happens.
Episode 840 - Tuesday, 10th of September, 2019
Gloria faces a crisis and Stefan blames things on Mymoena. Wade and Zoe are not capable of detailing on a burglary while Mrs J makes an effort to get across to Bennie.
Episode 841 - Wednesday, 11th of September, 2019
Rhafiek finds it hard to make the neighbourhood watch continue as Carmen schemes behind the back of Bianca. Then, the Gerbers are ecstatically happy.
Episode 842 - Thursday, 12th of September, 2019
Carmen plans on how to help Rhafiek while Bridgette needs to amend things. Then, Gloria puts forth a request that leaves Chris in an intricate and challenging problem.
READ ALSO: Watch: Mihlali Ndamase internet-breaking videos and other sizzling hot photos
Episode 843 - Friday, 13th of September, 2019
Michelle doubts herself while Mrs J is very upset with the guest she has. Then, even though Carmen en Rhafiek has a pure thought toward Bianca, things end up in the other way round.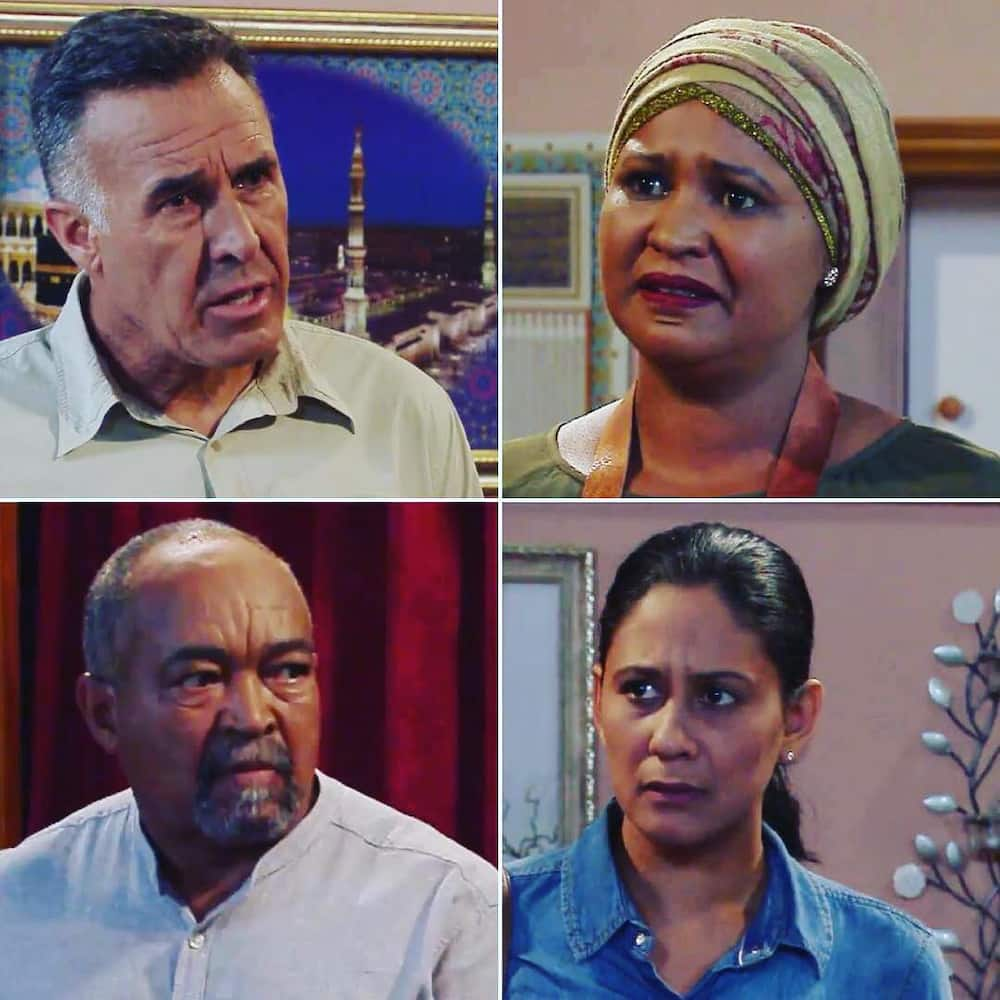 Episode 844 - Monday, 16th of September, 2019
Michelle is looking forward to when she would be alone with Albert. Also, Mrs J discovers a way of keeping Bennie busy while a shocking event erupts at the October house.
Episode 845 - Tuesday, 17th of September, 2019
Stefan en Bridgette is held in an argument while Tim also becomes displeasing. Then, Siya is wondering whether it is right to ask Bianca out or not.
Episode 846 - Wednesday, 18th of September, 2019
There is news from Bridgette as regards the sought-after client that she is about to get while a fierce battle goes on among the Gerbers. Then, Carmen and Mymoena have a meal.
Episode 847 - Thursday, 19th of September, 2019
There is no teaser available for this day.
Episode 848 - Friday, 20th of September, 2019
Bennie, who is such enthusiastic, reports at the neighbourhood watch for her duty as Bridgette is planning for dinner. More so, Michelle and Stefan are distraught.
Episode 849 - Monday, 23rd of September, 2019
Carmen and Zoe pressurise Kaashifa into doing what she does not want to do while Mymoena desires that she would be able to keep her mouth shut.
Episode 850 - Tuesday, 24th of September, 2019
Mrs J has a difficult decision that she needs to make while Kaashifa is struggling to be pleasing to Bridgette, and Mymoena discovers that it is time to choose where to belong.
READ ALSO: Zenande Mfenyana biography: age, boyfriend, husband, parents, hairstyles, pictures and net worth
Episode 851 - Wednesday, 25th of September, 2019
Michelle is shocked because of an unexpected twist while Kaashifa is struggling on how to measure up with the demands of Bridgette. Then, Carmen advises Bianca in the wrong way.
Episode 852 - Thursday, 26th of September, 2019
Siya and Bianca are more comfortable being with each other while Kaashifa and Carmen land themselves in trouble. Also, Bennie comes up with an idea while Michelle is beginning to have a rethink concerning the court case.
Episode 853 - Friday, 27th of September, 2019
Kaashifa is unsettled because of the dress of Bridgette and then, goes on to ask Mymoena for assistance. Moreover, Mrs J needs to maintain her stand with Bennie while there is increased tension between Gloria and the Gerbers.
Episode 854 - Monday, 30th of September, 2019
Things are not smooth yet between the Gerbers and Gloria while Bennie lands in trouble again with the neighbourhood watch. Then, Kaashifa explores every known solution to put an end to her dilemma.
Do not miss out any of the episodes of Suidooster teasers as they air this month to make you entertained. You can be sure to have the best of time watching it with your friends and family.
READ ALSO: Mihlali Ndamase biography: Age, boyfriend, parents, make up, Youtube and Instagram, education