Keeping up with your favourite program is one of the easiest things to do especially with September's Binnelanders teasers available. Our teasers will help you know what to anticipate and wait for next. There is no need to wonder about what happens to a popular cast when you can satisfy your anxiety right now.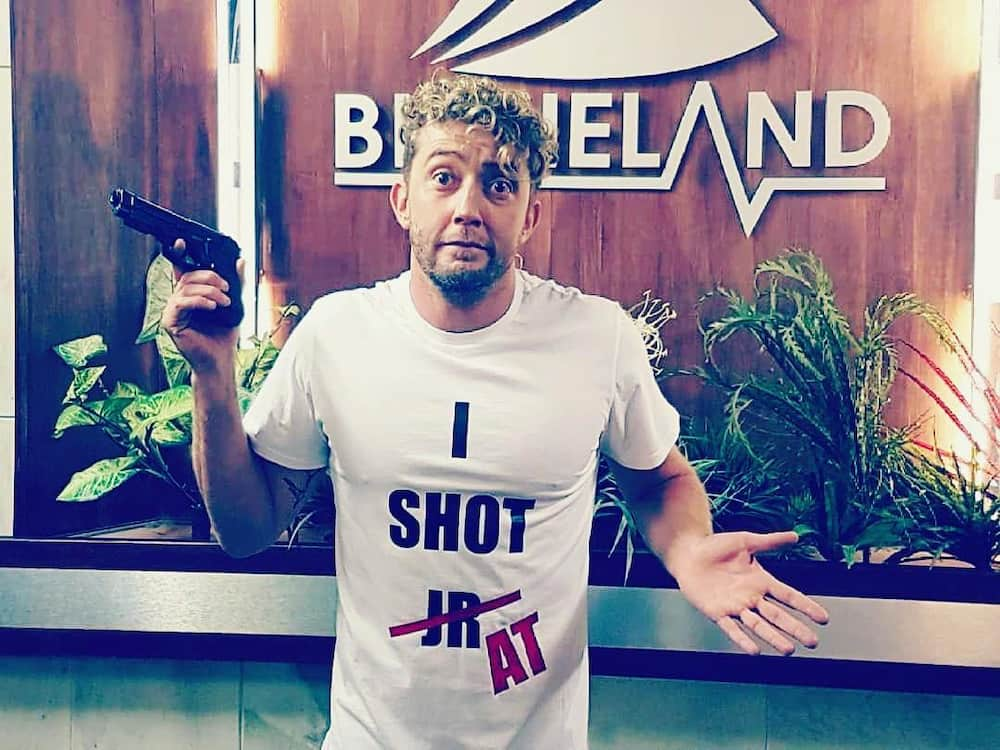 Are you wondering about what Elena is going to do next? This should not be something that gets you worked up when you can easily find our teasers online. Check out what we have lined up for you for this coming month of September.
September Binnelanders teasers that you must look out for
The following are a few snips into what September will look like for Binnelanders lovers. Stay tuned!
Episode 061/3337 - Monday 2 September 2019
Renate's thoughts keep racing as Trudie is the unfortunate one to take it all. At wants Hugo to consider a job at Oncology. Tertius must answer Quinton even as At is forced to make a decision after hearing some news about Jana. Annelize is advised by Steve concerning Hugo while Elana thinks hard about sharing her well-guarded secret.
Episode 062/3338 - Tuesday 3 September 2019
Annelize is worried about Elana's procedure which forces her to reach out to Hugo for a professional opinion. There is more shocking news for At and this time it is about Dolf Loots, his neighbour. As Elana talks about her worries to Steve, Renate surprisingly gets motivated by the clueless Quinton.
At is angered by the attitude Renier portrays. Piet discloses to At about his findings while Trudie and Jacquies cannot believe it.
Episode 063/3339 - Wednesday 4 September 2019

Hugo does not impress Elana while Renier annoys At. At's minor info frustrates Annelize as Hugo recognizes Steve's changed attitude and knows that he is not himself. It is difficult for Quinton to understand why Tertius pays Anneliza any attention as Renate worries about her actions.
Annelize must face Tertius concerning Rian while Elana gets to hear of what Hugo and his wife faced. Also, the truth about Renate and Boeta comes out in the open.
Episode 064/3340 - Thursday 5 September 2019
At becomes even more suspicious about what goes on in the nearby farm as Captain Botha reveals the details of his investigations. The conflict between Hugo and Elana is still ongoing as Wimpie is forced to take care of Simon. Louis offers At his support. Secret blood tests are carried out even as the true position of keys triggers a fight.
Episode 065/3341 - Friday 6 September 2019
It is easy to see why the Ferreiras can smile. Louis becomes a witness as At barks at a man while Hugo wants to have a discussion about the blood test results. Annelize worries about Rian Malherbe's shadow. At gets warned to stay out of Captain Botha's business while a doctor causes an upset.
READ ALSO: Suidooster Teasers: September 2019
Episode 066/3342 - Monday 9 September 2019
Annelize feels trapped even as she receives an anonymous message that unsettles her more. At is in a foul mood at his neighbor's, Dolf, burial. Tertius worries about Annelize while Hugo makes sure that Elana takes a stand. Wimpie is reminded of Breggie by Simon. At decides to play cat and mouse with Annelize even as the colonoscopy results are discussed.
Episode 067/3343 - Tuesday 10 September 2019
Naomi strives to make Rene and Chanel have a talk with each other. The provisional diagnosis gets worse as Annelize surprises Louis by where she is. Wimpie reacts to an allergen while Jax muses about Elana and Hugo's past as a fateful accident causes a bad ultimatum to happen.
Episode 068/3344 - Wednesday 11 September 2019
Chanel gets an explanation about the noise on the roof while Hugo has a discussion with his patient concerning the next step to take. As At comes back to Pretoria, Tertius's concern about Anellize's health increases. Wimpie must do away with Simon even as hostility causes curiosity to develop.
No one hears Annelize's explanations as Hugo informs Elana to avoid being too forward with the truth. Captain Botha has Annelize cornered, while Renier and Dolf trigger talks and rumours.
Episode 069/3345 - Thursday 12 September 2019
Steve cannot hold his silence any more as Anneize gets stressed from the media exposure and panelbeater. Piet is given a new assignment by At as peace efforts commence as the necessary steps are taken, though small.
Elana breaks down and unleashes her emotions on Hugo as Chanel's fear causes her to lose sleep. Annelize has her head spinning as she inquires from At if he is a murderer.
Episode 070/3346 - Friday 13 September 2019
Danny worries about Steve as Simon refuses to leave the room. Annelize does not believe in coincidence while Tertius pieces the stories together. Jax makes an observation on Elana's distress while Captain Botha gets some new interesting info.
Annelize is distracted some more by a postcard she gets. Naomi struggles to take Chanel seriously while Steve makes Elana uncomfortable with his questions about Hugo's personal life.
Annelize knows that the cards do not favour her this time.
Episode 071/3347 - Monday 16 September 2019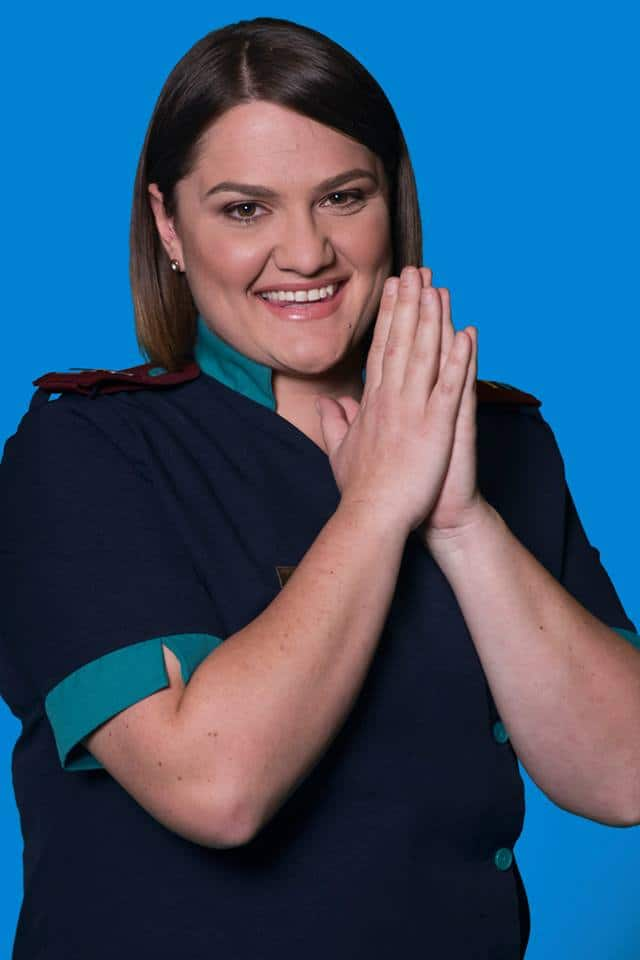 Annelize utters At's words with such beautiful perfection even as the board gets shocking information about one of them. Wimpie's mood is affected by Breggie's possessions while captain Botha suspects both Annelize and At's stories.
A small boy's situation opens wounds from the past and the right support could just be what is needed to forge a friendship. Jax is shocked by the truth as Chanel's sleepwalking becomes a problem. It is clear that a warrant is not an idle threat after all.
Episode 072/3348 - Tuesday 17 September 2019
Priorities and a complete work program get scrutinized keenly. At must go for another funeral while Steve must be truthful with Danny. Quinton is sorry for Tertius as he comes to Annelize's defense. Rene tries to save a friendship while Annelize is the talk of town as she occupies everyone's minds.
Episode 073/3349 - Wednesday 18 September 2019
Danny offers Elana his support while Wimpie has a solution for Chanel's night sounds. Annelize makes admission about her fear for the future as Hugo must share some disturbing news. There is something else other than the cellphone video that is causing everyone involved to be tensed.
Episode 074/3350 - Thursday 19 September 2019
Wimpie's inability to hold one last discussion makes him upset while Steve opens up about his wishes. Tertius believes that Annelize cannot depend on At while Elana believes that Hugo had an influence on the decision. Captain Botha's opinion is that only the truth can make the current situation better.
Episode 075/3351 - Friday 20 September 2019
Both Jax and Elana are confused by the decision Steve made while Annelize warns At. Piet causes problems because of his actions even as Conrad, unknowingly, causes someone to have an idea despite their indecisiveness. At has no plans of responding to Annelize's gimmicks.
Episode 076/3352 - Monday 23 September 2019
The wedding date is fixed as Steve believes that Elana is lost to him for good. At gets unwanted attention all of a sudden and Annelize comes up with a fabulous plan just for her. Danny reveals Steve's situation to Elana while Conrad assists Louis in his decision making.
At is aware of Annelize's game but the emphasis is seen when she comes to the Koster's mansion with her suitcases.
Episode 077/3353 - Tuesday 24 September 2019
Louis requests for a loan while Steve behaves unlike himself. Quinton decides that he cannot live with Annelize under one roof. The sudden travel plans do not impress Elana while Annelize is clear about her demands but At gets her with his terms and conditions.
The bucket list is out in the open. Louis and Naomi meet with the wedding planner while At is forced to announce something. Conrad comes out clearly about his feelings.
Episode 078/3354 - Wednesday 25 September 2019
Danny advises Elana to be supportive of Steve's decision. Jessica causes Naomi and Louis to feel uncomfortable while Conrad is out looking for answers from Annelize and Louis. Annelize has a talk with Tertius while Chanel is confused by the decision Naomi makes. Elana opens up to Hugo as Captain Botha gets reprimanded.
Episode 079/3355 - Thursday 26 September 2019
Steve is kidnapped by Elana but the plan does not play outright. Conrad decides while Tertius cannot proceed with the friendship. Louis attempts to get through to At as Annelize receives help unexpectedly. Captain Botha is adamant about doing away with the case.
Episode 080/3356 - Friday 27 September 2019
Naomi realizes her fears but soldiers on bravely while Annelize purposes to make her day fruitful even as At disappears suddenly. Hugo's behavior catches Elana off-guard while the blackmailer does not plan on a quiet exit.
Hugo struggles with his past which leads to a confession made to Steve who pieces everything together.
Episode 081/3357 - Monday 30 September 2019
Tertius is curious and gets digging while Steve makes an admission about not being able to get Hugo's trauma out of his head. Annelize informs At concerning the blackmailer, while Hugo is confronted by Elana concerning Marko and Steve. Louis gets a diet plan while Elana needs to decide something about Lexi fast.
If you are curious about the program and have gone through our Binnelanders Teasers September 2019, consider catching the premiere episodes of Binnelanders that air on kykNET every Mondays to Fridays at 19h30. You can also catch the omnibus that airs on kykNET every Saturday from 09h30.
READ ALSO: