The rise and fall of Richard Mdluli has been interesting to follow up on. He has been on the news for trial on a murder that was committed in 1999. The former police boss has had his fair share of trouble with the law which seems to have stemmed from a love story gone sour.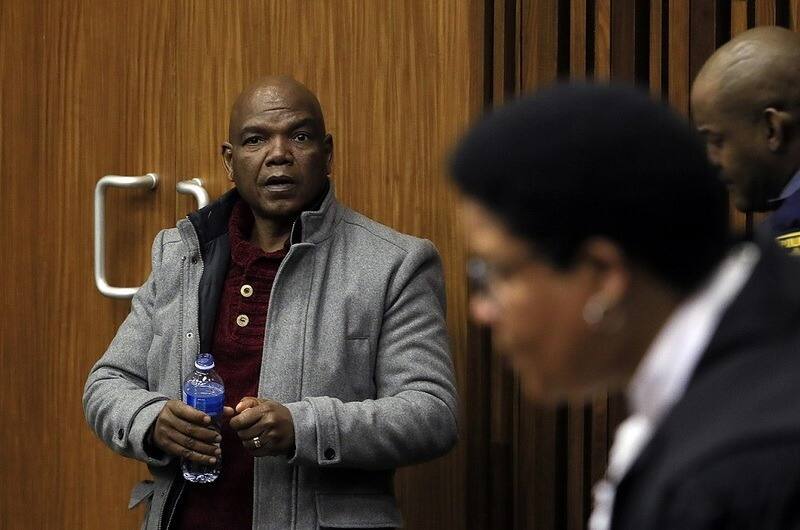 The judgement on a case against Mdluli that has been going on for years was delivered not so long ago on July 2019. The former crime intelligence boss Richard Mdluli and his co-accused Mthembeni Mthunzi were on criminal charges dating back to the 1999 kidnapping, intimidation and assault of the late Oupa Ramogibe. The deceased was married to Tshidi Buthelezi, Mdluli's ex-lover.
Richard Mdluli profile summary
Full name: Richard Naggie Mdluli
Date of birth: May 1958
Profession: South Africa's former Police Crime Intelligence from 2009 to 2012
Richard Mdluli biography
For a long time, it seemed as though Mdluli was protected by the police as he was the head of the criminal intelligence unit. He was suspended at some point due to the court case and other corruption allegations. As of 30th July 2019, the former crime intelligence head, Richard Mdluli, was found guilty of having kidnapped and assaulted Tshidi Buthelezi's husband.
Richar Mdluli wife and relationship
It is a known fact that Richard was an ex-lover to Tshidi Buthelezi, whose husband he is accused of assaulting. Mdluli was in a long-term relationship with his ex-lover Buthelezi. The relationship dated back to Richard's school days. While still dating Mdluli, Tshidi, met her late husband, Ramogibe whom she started dating and got married on July 22, 1998.
Career, qualifications and salary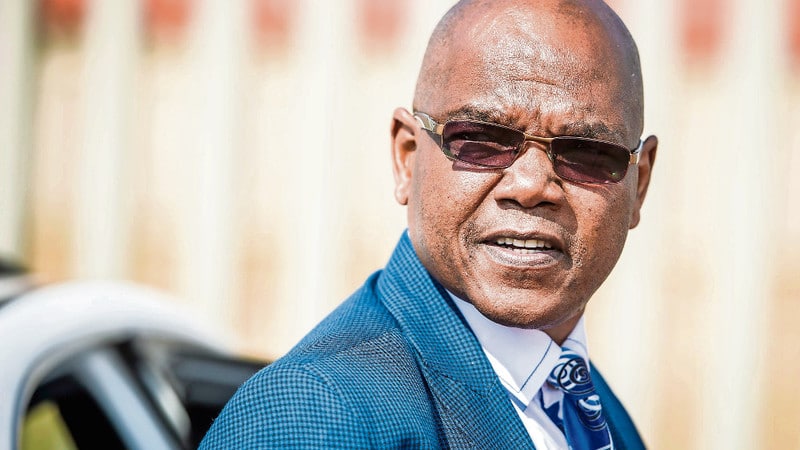 It was in August 1979, that Richard Mdluli joined the South African Police (SAP). He began his career as a Constable in Pietermaritzburg. He was then promoted to an Officer Cadre in 1991 during the reforms that were taking place. He served as Vosloorus police station's Commander. He also served as the Deputy Police Commissioner of Gauteng.
In 2007, Richard led the investigation against the head of the elite Scorpions investigative unit in Gauteng, advocate Gerrie Nel. The advocate was being accused of corruption and fraud. Nel was arrested but not charged due to insufficient evidence.
Mdluli's appointment to the Divisional Commission of Police's Crime Intelligence Division was effected on 1st July 2009.
While Mdluli's salary was not clear, it was reported that he earned his full salary even when suspended. It was said that he was running the affairs of the office from his home.
On the subject of qualifications, it appears as though those at the police helm only need a matric to become leaders. This was after a complaint laid by the trade union solidarity accusing the police of earmarking persons for senior positions. According to them, it made no sense for a person with lower qualifications to lead those with better skills. It was their opinion that the intelligence section of the police needed someone with excellent skills and that a matric would not cut it.
Court case - Mdluli and co-accused learn their fate
Judge Ratha Mokgoatlheng was prepared to give his judgement, 6 years after the arrest and suspension of Mdluli. The judge is quoted saying:
''This court can't find any pre-trial prejudice whatsoever. The delay in this matter is so minimal."
''The delay, if any, started on March 31, 2011''.
This was in response to Mdluli's lawyer's claims that the case had suffered delayed prosecution. He went on to give background on the case by narrating the relationship between Richard, his ex-lover and the deceased.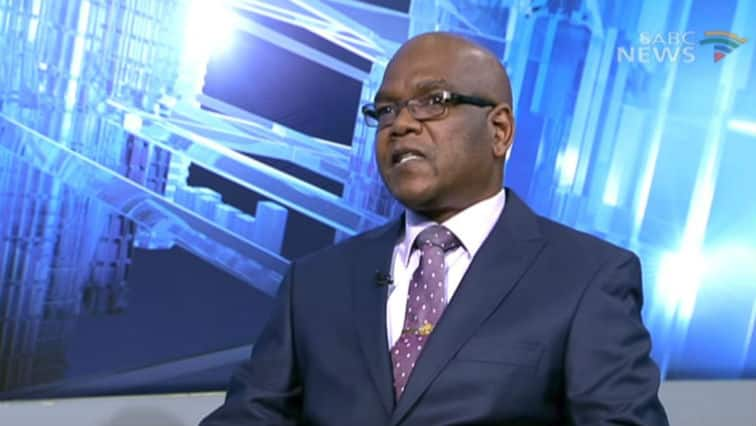 The judge further explained that between 1997 to 1999, Mdluli was accused to have gone to extreme lengths just to trace Buthelezi and her husband Ramogibe. Both Mdluli and Mthunzi are alleged to have intimidated, kidnapped and finally assaulted Ramogibe who in 1999 died from a shooting.
Continuing with his judgement, judge Ratha further explained that Mdluli must have been embarrassed by the fact that his ex-lover moved on to someone else. In his lengthy ruling where the 2 accused people pleaded not guilty, the judge had the following to say:
"General Mdluli is a very important man. He's got police under his command [and] they respected him. Here is this young boy (Ramogibe) who had an affair with his wife. He must have been humiliated. Culturally, we respect our elders.
"In typical communities and societies where General Mdluli paid lobola, when things like this happen, we defer to our elders.
"Here is this boy humiliating me in public and having a love affair with my wife.
It should be noted that Mthunzi was a detective at Ekurhuleni while Richard was the commander. While no one got convicted of Ramogibe's murder, the former commander was said to have interfered with important investigations.
Richard Mdluli's story is what many may refer to as tragic. Sometimes, it is better to let things go other than influence the outcomes that could eventually land you into trouble. In the end, one's post or position may not be of help.
READ ALSO: