Video shows SA medic held hostage pleading for help: "Pay the money"
- A video has been shared which shows an SA paramedic pleading for help
- Gerco van Deventer is being held captive by a splinter group of Al Qaeda in Libya since 2017
- The group demands a massive R22 million for his release and Van Deventer's family is struggling to raise the funds
PAY ATTENTION: Click "See First" under the "Following" tab to see Briefly.co.za News on your News Feed!
A heartbreaking video of Gerco van Deventer, the South African paramedic who was taken captive in Libya on 3 November, 2017, has been shared this week.
The video shows the father of three pleading with governments to "pay the money" so that he can be released and reunited with his family.
Briefly.co.za learned Van Deventer's family has been trying to raise the ransom money - which is $1.5 million, an estimated R22 million.
According to The Sowetan, the South African government's official policy is not to pay ransom.
PAY ATTENTION: Do you want to know what's trending on Briefly.co.za? Join our WhatsApp group today.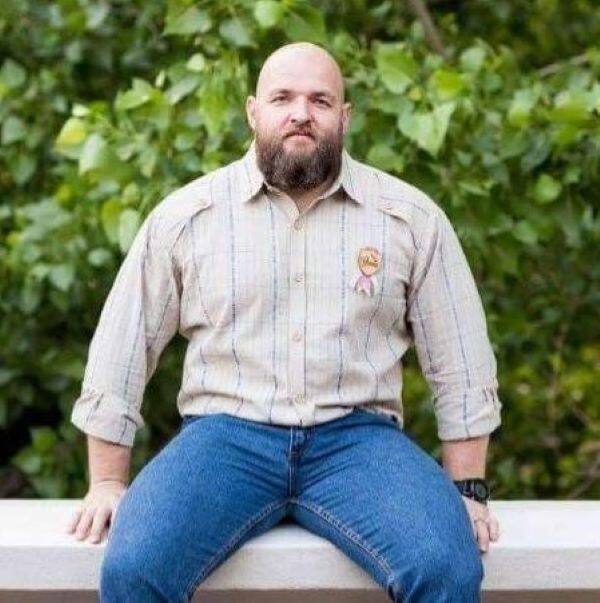 READ ALSO: Komphela will not turn down Bafana job: 'It's like military duty'
A Facebook group has been established to help raise awareness of Van Deventer's dilemma and attempt to raise the money for his release.
According to the group, Van Deventer is a combat/operational medic with advanced life support skills training.
The 43-year-old has over two decades' worth in experience and he has spent 11 years as a medical practitioner in the military.
His story on Facebook added: "They were deployed on several occasions as First Responders for natural disaster (2000 Operation Litchi Floods in Mozambique) and disasters such as the MTS Oceanos rescue mission. In the 1998 Nairobi US embassy bombings was another example of their Rapid Deployment capabilities."
Van Deventer worked in Kabul Afghanistan from May 2009 until June 2017, but after President Donald Trump's inauguration, his contract was not renewed.
He was unemployed until a friend offered him a one-month contract in Libya - where he was captured along with three Turkish men in Awbari.
His wife has since came into contact with Gift of the Givers' founder, Dr Imtiaz Sooliman, who has been assisting the family in negotiating for Van Deventer's safe return.
The video sparked quite the reaction and South Africans gave their two cents' worth on the government not helping van Deventer.
Mmala Mokone commented: "This man crossed African boarders to help the poor and his country won't even intervene? He has served this country (SA) as a medic and this is what he gets. Why have we not known about this? They don't cover this in the news. I'm disappointed in our government."
Njabulo Dlezi added: "He was there as a Hero.. now he needs a Hero people. I hope and Pray God something happens to bring him home."
Michael Monareng wrote: "It's disgusting how our government and the elite in south Africa can flaunt their wealth so arrogantly whilst ignoring things like this. I tell you ... If you know you could have made a difference in this man's life ... And instead you settle in your lap of luxury ...there is no difference between you and these kidnappers. .. And that is by far a testimony of how Greed has become the locust of your morals and souls ... @ To Government and to the Rich in South Africa."
Lasswell sid malatji said: "22 Million? That's a lot of money. Why can't the government intervene? This is saddening to watch."
Take a look at the video below:
Enjoyed reading our story? Download BRIEFLY's news app on Google Play now and stay up-to-date with major South African news!
Source: Briefly.co.za