Uzalo Teasers: September 2019
If you have been following Uzalo teasers, you probably would have become so eager to know what would happen to characters like MaMlambo, Gabisile and Nkunzi, among others following how the episode of the last month ended. Interestingly, a few other issues occur in this month's episodes which you must never miss, and they are highlighted in this article. At least, this will help you to have an idea of what to expect before the Uzalo teasers latest episodes air.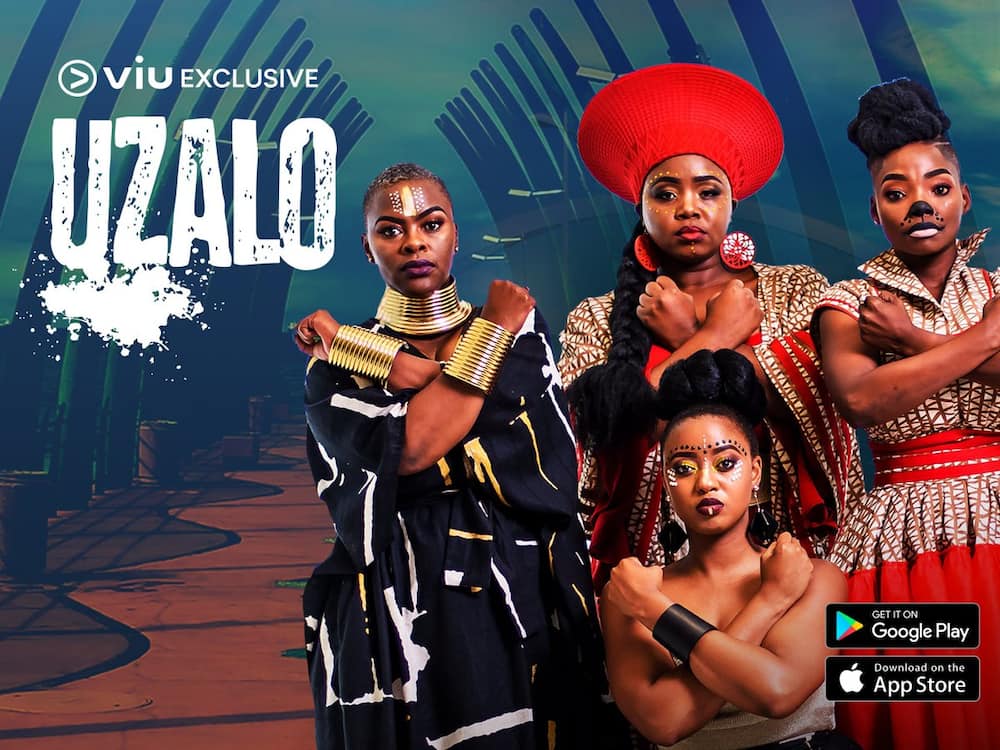 Since the soapie teasers of Uzalo debuted on the 9th of February, 2015, it has continued to accumulate a wave of fans considering the level of viewership and acceptance so far. This is because there are lots of exciting episodes which are full of suspense and information, and are capable of meeting individual entertainment needs. So, even if you are a newbie, the Uzalo episode teasers are such that you can easily catch up with and move at the same pace as others.
Uzalo teasers September 2019
Below is the run-down of Uzalo latest teasers for this month.
Episode 151 - Monday, 2nd of September, 2019
At the reappearance of someone that was never expected, Khathaza is shocked while Fikile and MaMlambo get a surprise from Qhabanga as the latter struggles on how to start her salon.
READ ALSO: Uzalo Teasers: August 2019
Episode 152 - Tuesday, 3rd of September, 2019
Nkunzi has a conviction that MaNgcobo would come back home while Khathaza confesses to MaNgcobo and some salon equipment are stolen by Sbu.
Uzalo Teasers - Wednesday, 4th of September, 2019
Nkunzi seems to be unsure as touching the choice that he has made while MaMlambo eventually reaches a conclusion.
Episode 154 - Thursday, 5th of September, 2019
Nkunzi is not comfortable with the way he earns his daily bread and Qhabanga's announcement to the congregation makes MaMlambo to become unease. Then, Lilly is set to prove the point that somebody is not only a liar but also a thief.
Episode 155 - Friday, 6th of September, 2019
Nkunzi makes a proposal to Gabisile while MaMlambo is after getting a monthly allowance. Also, the message that Fikile sends ends up implicating her based on the theft of the equipment in the salon.
Episode 156 - Monday, 9th of September, 2019
In Uzalo teasers today, you will discover how Nkunzi drops his job to pursue his prolonged bitter quarrel against Khathaza while Sibonelo becomes guilt-ridden once again over the death of Nsizwa. More so, Sbu struggles to get the attention of Fikile while at the Panelbeaters.
Episode 157 - Tuesday, 10th of September, 2019
Nkunzi is willing to do the right things by Gabisile while MaNgcobo discovers something interesting about Nkunzi. Also, Fikile searches for different ways of boosting her business.
READ AKSI: Rhythm City cast: A-Z exhaustive list with pictures 2019
Uzalo Teasers - Wednesday, 11th of September, 2019
The pending nuptials of Gabisile and Nkunzi gravely worry another couple while Sibonelo freezes at the wrong time anyone could ever imagine.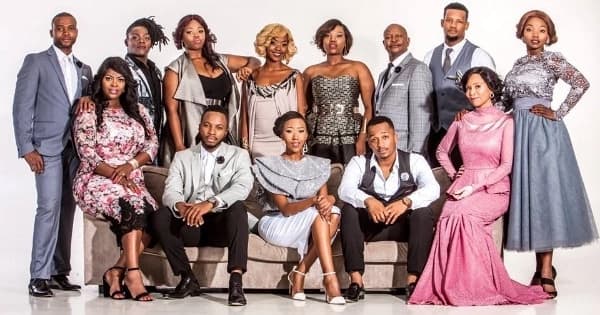 Episode 159 - Thursday, 12th of September, 2019
Sibonelo decides to confess his sins so that he could free himself.
Episode 160 - Friday, 13th of September, 2019
MaNgcobo hijacks Nkunzi while Sibonelo dumps Nonka as Fikile embarks on a mission to ensure that her dubious activities are hidden from Lilly.
Episode 161 - Monday, 16th of September, 2019
Nkunzi goes through endless interrogation for what he does not know anything about while the break up of Sibonelo with Nonka causes his feeling to change from one extreme to another.
Episode 162 - Tuesday, 17th of September, 2019
Gabisile eventually had to face Nokwanda while MaMlambo does something that causes severe damage. More so, Fikile finally wins by getting what she had longed for, even though it is at the detriment of Lilly.
Uzalo Teasers - Wednesday, 18th of September, 2019
Sibonelo desperately pleads as MaMlambo is about to deliver a stern message to Nkunzi. Also, MaNgcobo gets to know some essential facts about Fikile.
Episode 164 - Thursday, 19th of September, 2019
Sibonelo is about to receive a special surprise from Gabisile. Also, getting to know about the feelings of Qhabanga cuts MaMlambo so deep while the path that Fikile has been threading eventually catches up with her.
Episode 165 - Friday, 20th of September, 2019
After Sibonelo sees the last thing that he can expect, he looses it while MaMlambo gets to work in the preparation of her wedding. Then, Lilly and Fikile surprise themselves as well as each other.
READ ALSO: Nomhle Nkonyeni biography: age, son, cause of death, pictures, shows, and movies
Episode 166 - Monday, 23rd of September, 2019
The jealousy of Sibonelo gets the better out of him while Nkunzi adds up to the insecurities of Qhabanga.
Episode 167 - Tuesday, 24th of September, 2019
Nkunzi makes a difficult-to-keep promise while MaMlambo comes up with a crazy suggestion while trying to save the job of Qhabanga. Then, Fikile becomes a housewife in her quest to make a point.
Episode 168 - Wednesday, 25th of September, 2019
After Gabisile discovers that she cannot help Sibonelo, she becomes frustrated while Nkunzi waters down the idea of MaMlambo. More so, Lilly and Fikile are about to receive a nasty surprise.
Note that the teasers for Thursday, the 26th of September to Monday, the 30th of September are not available at the moment.
Now that you have the privilege of getting firsthand information on the episodes of Uzalo teasers for September, you can see that you cannot afford to miss out in any of the episodes. So, as they air on SABC1 from Mondays to Fridays at 20h30, you can rest assured of the best of time.
READ ALSO: Nandi Mngoma biography: Age, baby, husband, parents, wedding and songs
Source: Briefly.co.za