The name and face of Nkosazana Dlamini Zuma can never be strange to an average South Africa because of her influence and the various capacities where she has served the country. Currently serving as the Minister of Cooperative Governance and Traditional Affairs under President Cyril Ramaphosa, her life and political career has received some criticisms. Hence, in this article, we consider interesting things that you should know about her, including her background, positions that she had held and her marital affair.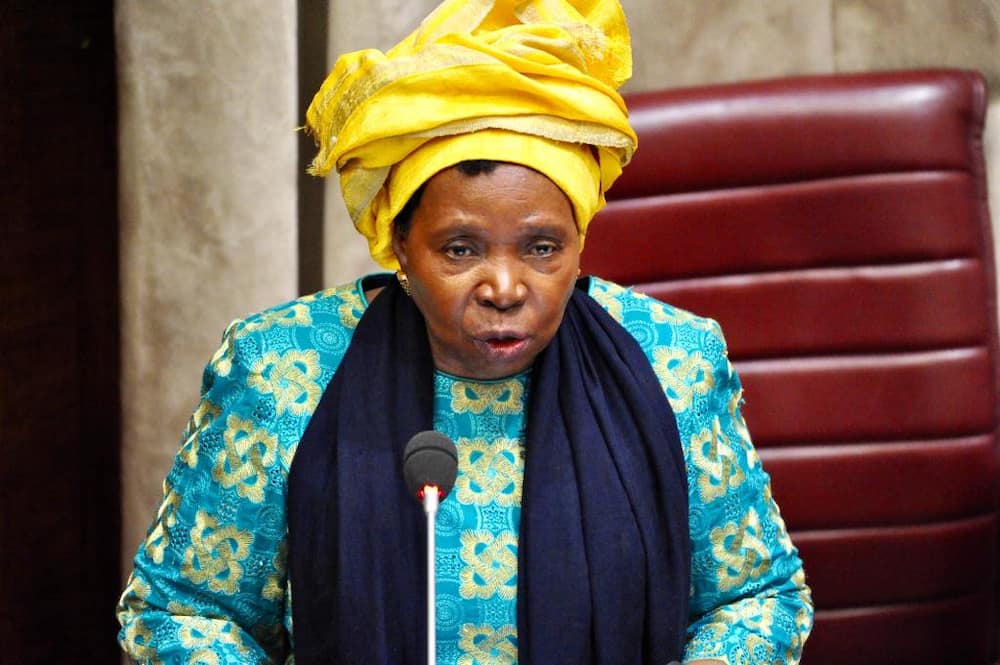 Dr Nkosazana began her political career while she was a student at the university, and she has kept her passion since. After the all-inclusive election that was held in 1994 which ushered Nelson Mandela as the first elected president in South Africa, she had the privilege of serving in the cabinet. And since then, despite various criticisms that had been levied against her leadership style, the opportunity of serving in various capacities has not dwindled.
Nkosazana Dlamini Zuma biography
Who is Nkosazana Dlamini Zuma? Fully known as Nkosazana Clarice Dlamini-Zuma, Nkosazana is an anti-apartheid activist and South African politician who, sometimes, is referred to by her initials NDZ. She had been serving as the Minister of Health between 1994 and 1999 under President Nelson Mandela before she got her current position as the Minister of Cooperative Governance and Traditional Affairs in South Africa. She is always remembered for the bill on the Tobacco Products Amendment that she introduced in 1999 which made smoking in public buildings illegal.
READ ALSO: Angus Buchan biography: Age, family, books, quotes, house and net worth
As a woman of influence and a great honour, Nkosazana Zuma finished her high school in 1967 at the Amanzimtoti Training College before proceeding to the University of Zululand in 1971 from where she studied Zoology and Botany. She bagged a Bachelor's Degree in Science (BSc). She also attended the University of Natal, and it was since that time that she started engaging in politics. Nkosazana was very active in the South African Students Organisation as an underground member, and by 1976, she got elected as the deputy president of the organisation.
Furthermore, as a medical doctor, Dlamini Zuma has worked with the Mbabane Government Hospital in Swaziland as well as the ANC Regional Health Committee. This was before she accepted an offer to be the director of a British non-governmental organisation known as the Health and Refugee Trust. Also, she has once been part of the Gender Advisory Committee in 1992 when the Convention for a Democratic South Africa (CODESA) took place.
How old is Nkosazana Dlamini Zuma?
Nkosazana Dlamini-Zuma age is 70 years. She was given birth to on the 27th of January, 1949 in Natal. It is also interesting to know that she is the firstborn child out of the eight children born to the family.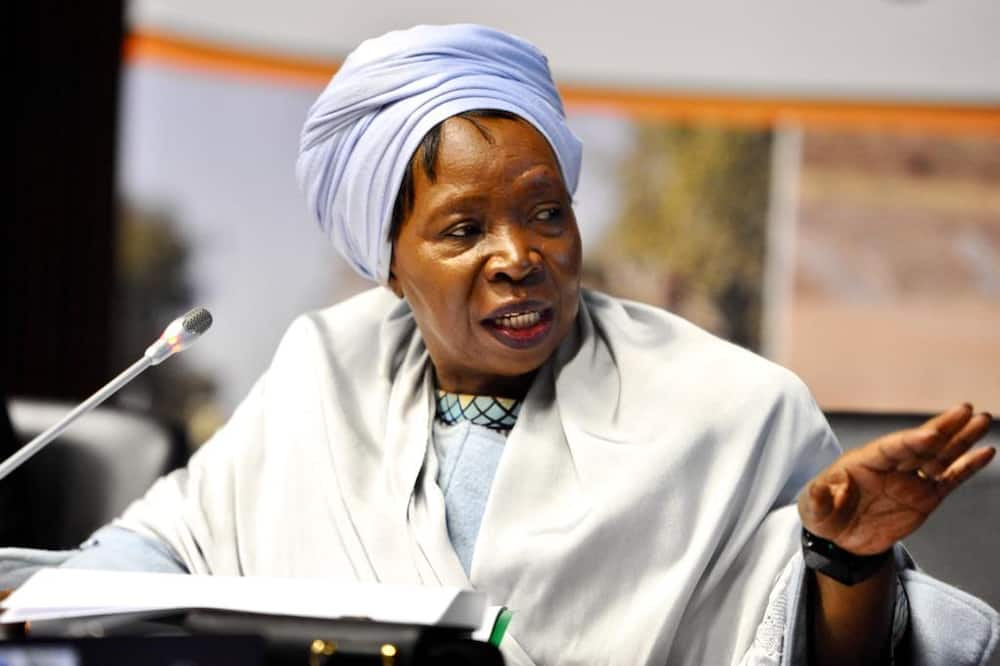 READ ALSO: Dan Patlansky biography: age, sister, wife, guitar, songs, and albums
Nkosazana Dlamini-Zuma education
Being a woman with an unflinching desire for knowledge, Dr Nkosazana Dlamini Zuma has several educational qualifications to her credit. Apart from bagging her first degree in Zoology and Botany at the University of Natal, she also started her medical studies before she got exiled in 1976. As a result of this, she had to finish her studies in 1978 at the University of Bristol in the United Kingdom.
Moreover, in 1985 at the School of Tropical Medicine of Liverpool University, Dlamini-Zuma obtained a diploma in tropical child health.
Nkosazana Dlamini-Zuma previous offices
Nkosazana had served in various capacities in the country before assuming her current position. During former President Jacob Zuma's first term in office, she served as the Minister of Home Affairs, and while presidents Thabo Mbeki and Kgalema Motlanthe were in power, she served in the same capacity. At that time, Dlamini Zuma news filled the media with lots of criticisms because of her "quiet diplomacy" in response to the violent land invasions by Zimbabwe as well as anti-white racism.
More so, she had also served under President Cyril Ramaphosa as the Minister in the Presidency for the National Planning Commission for Policy and Evaluation. In December 2007, Dlamini-Zuma was elected as one of the 80-member National Executive Committee of the ANC. Then, the election that held at the nineteenth session of the Assembly of the African Union on the 15th of July, 2012 ushered her in as its Chairperson. Her victory made her break a record by becoming the first woman who would lead the Commission.
In 2017, she contested for the office of President of South Africa but got defeated by Cyril Ramaphosa in her campaign during the African National Congress's 54th National Conference that held in December 2017.
Nkosazana Dlamini-Zuma marriage
Is Nkosazana Dlamini Zuma married? Nkosazana Clarice Dlamini and former President Jacob Zuma got married, and their union was blessed with four children before she divorced him in June 1998. Gugulethu Zuma-Ncube, one of the children born in Zuma's house, got married to the son of Welshman Ncube, Zimbabwean politician and President of the MDC. The other children that Dlamini gave birth to in Zumas house are Msholozi, Nokuthula Nomaqhawe and Thuthukile.
Dr Nkosazana Dlamini Zuma municipality
The establishment of Dr Nkosazana Dlamini-Zuma Local Municipality took effect based on the merging of Kwa Sani and Ingwe local municipalities after the local elections that held in August 2016. Politically, twenty-nine members make up the municipal council. They were elected by proportional representation of mixed members.
Even though there are no perfect leaders, the impact of Nkosazana Dlamini Zuma towards the development of South Africa would still be remembered. Her level of boldness and belief in herself which makes to take giant strides are worth emulating. Then, breaking a record and attaining the prestigious position by serving as the Chairperson of the African Union is also commendable.
READ ALSO: Famous South African musicians of all time