1xBet South Africa registration: step by step guide and betting tips
Looking at your friends bet away with the return of the English Premier League, and you are not sure of how it is done or even where to start? Look no further! We have a step-by-step guide on how to successfully register and create your online account with 1xBet South Africa plus a few betting tips that will make you a betting pro in no time.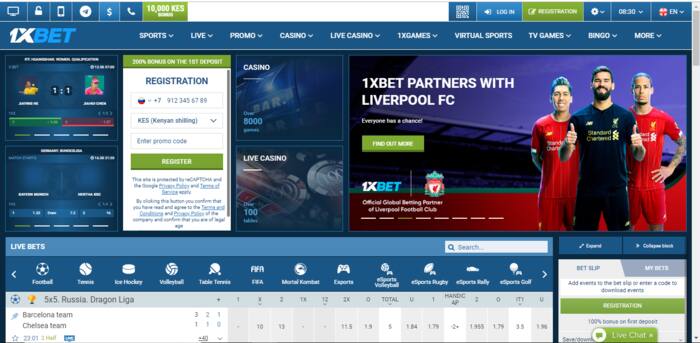 The English Premier League came back to us on 11th August and we were waiting for the first game of Manchester United head to head with Chelsea; Ole vs Lampard. What a game it was. If you were a Man-U fan without a 1xBet account, then you missed out on an opportunity to make some extra coins on the side. Fear not, registration is pretty simple. 1xBet, a Russian bookmaker, has over 400,000 users and despite not being fully licensed in the country, it is gaining a lot of positive attention in South Africa.
1xBet South Africa registration
Wondering how do I register for 1xBet? 1xbet registration is as simple as drinking water on a hot day. Step one: grab your laptop and using the google search engine, search for 1xBet or click here to go straight to the 1xbet login page. No laptop or desktop? No problem, there is something for you. 1xbet mobile version is accessible on both Android and iOS too as a smartphone app.
READ ALSO: Top Afrikaans male singers you should include in your playlist
Once on the site, you will see that the user interface is pretty straight forward. To be able to place bets, and withdraw your wins, you will have to register and create an account. 1xBet is available in several languages; all you have to do is look at the topmost right corner of the site where there will be a flag and two to three letters representing a language. Click on the drop-down arrow and select the language you are most comfortable with. Here, you will most likely use the 1xbet English version.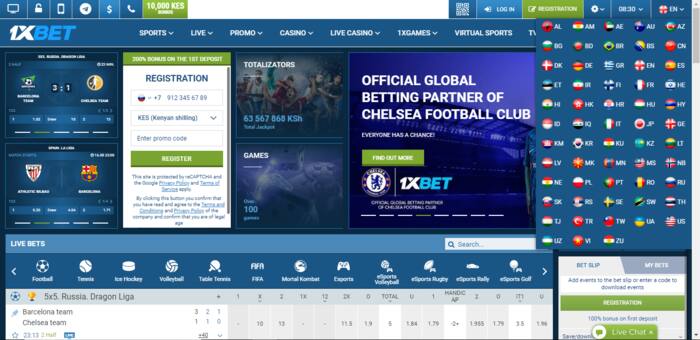 To register, you will see a big, rectangular, green button with the word "REGISTRATION" written on it. Click on it, and a pop-up will appear. The pop-up will contain fields in which you will be required to fill information in. The fields required are:
Your country of current residence and a functional phone/mobile number that you use in the said country.
The currency of the country you reside in.
Your First name and Last name.
Password and Repeat password. Make sure it is a strong password and not obvious. Otherwise, you risk losing your account to malicious hackers.
A promotion code. This is not a mandatory field, and you can skip it if you do not have it.
READ ALSO: 50+ latest African natural hairstyles
Once all fields are filled, it is essential to go through your details again to ensure they are right and read the company's terms and conditions policy to make sure you are comfortable signing up as part of the company and sharing your details with them. With that said and done, click on the register button, and you are home and dry.
1xBet South Africa betting tips
A few questions have popped up on how to make the most of the betting site and enjoy your wins.
How do I get a 1XBet bonus
To activate your bonus, you have to make your first deposit on the site. Currently, 1xBet will offer you a 200% bonus. It previously used to be a 100% bonus. What a time to be alive, right? From this point, things get interesting. You then have to turn the bonus over at least five times using accumulator bets. The accumulator bets have to consist of three bets which have odds of 1.40 or higher. If successful, you can sit back and enjoy your bonus deposit.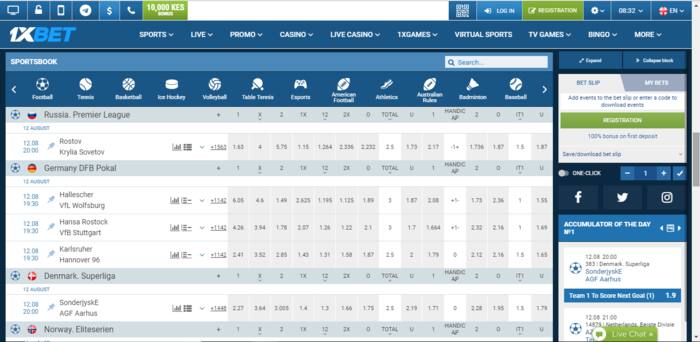 How do I withdraw from 1xBet?
By the time you want to withdraw, you have probably made stacks on stacks! Just joking. If you have made a few coins, you are probably ready to enjoy the fruits of your labour. It is time to withdraw from your account. The steps are simple and easy:
Login to your 1xBet account and click on the withdraw button.
Select where you want the cash to be transferred to or deposited.
Key in the account number or phone number depending on your transfer selection.
Key in the amount you want to withdraw and click the OK button.
Afterwards, you will receive a confirmation code on your phone. You will be required to enter the code on the betting site to complete the withdraw transaction.
From there, you are done and set to enjoy your money.
READ ALSO: Lindiwe Zulu biography: age, sons, daughter, husband, qualifications, and career
You can also try out your luck by checking out:
1XBet
BetWay
BetWinner
22 Bet
It is true what they say: you can't win without trying. Why not to try it out today? Now that you know all there is to know about betting, it should be easier for you to play and even win. Why don't you start by looking for a bet that works for you? It is easy to apply, play, and win. All you need is your smartphone or laptop, and you are good to go.
1xBet South Africa offers live bet tables and sportsbooks in different sports, games and leagues. Whatever your preference is, 1xBet has got you covered. Explore the easy-to-use site and make the most of the infinite possibilities.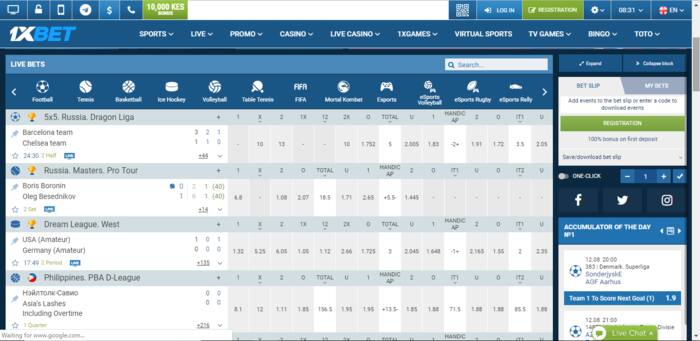 Betting has been and continues to gain popularity all across the world. Sports betting can be profitable too, with some people's luck being so good it becomes a secondary source of income. However, we recommend that you approach this with utmost caution as it may become very addictive, and if you are not careful, you may find yourself in very sticky financial situations. Do not let that scare you, as long as you are responsible and of legal age, enjoy your betting!
READ ALSO:
Famous Afrikaans female singers
Lindiwe Zulu biography: age, sons, daughter, husband, qualifications, and career
Important details about the late, great Joost van der Westhuizen
Source: Briefly.co.za