Scandal! Teasers: September 2019
There are lots of issues raised in the episodes of Scandal! Teasers that have kept viewers keenly glued to their television screens with a desire to know what becomes of the whole characters. Considering how the last episode of the previous month's soapie teasers ended, there is no doubt in the fact that the entire teasers are reflections of the title indeed. And as you can predict, there are yet other exciting scenes which you cannot afford to miss in Scandal teasers September episodes. Therefore, while you wait for each teaser to air, check out these highlights.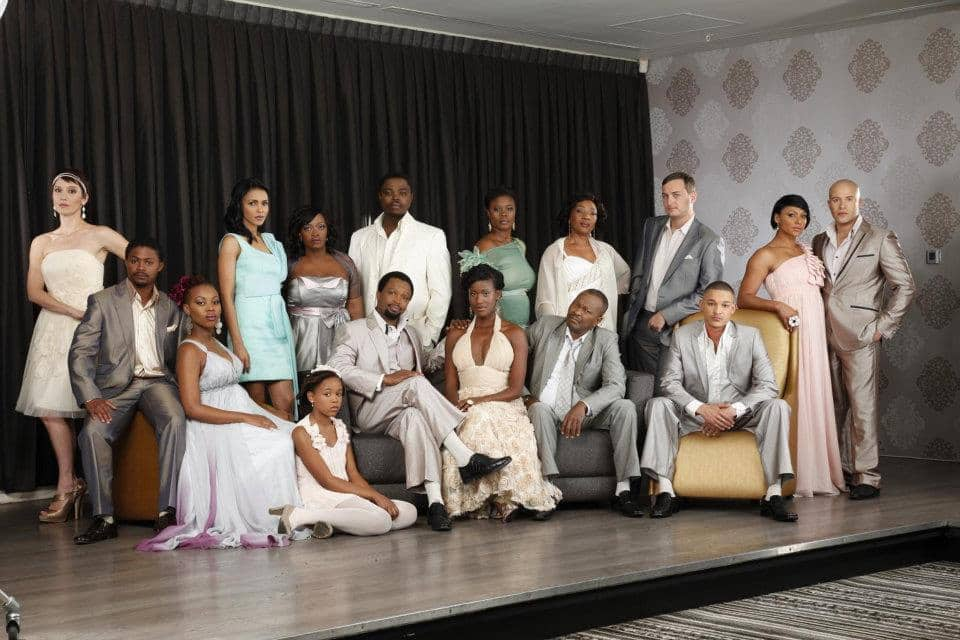 Even if you are not a fan of soap operas, you would be amazed at the level of interest that watching Scandal soapie teasers would create in you. The reason is because of the originality as well as the unique sense of humour that trail each of the episodes. Despite the long years that the teasers have been airing, it has continued to amass lots of viewers because of the homeliness of the storyline and the professional actions of the Scandal teasers Etv members.
Scandal teasers for September
Episode 3379 - Monday, 2nd of September, 2019
Chumani becomes intrigued after Yvonne makes an attractive offer to him while Romeo appreciates the assistance that Nomfundo rendered, except that she clarifies the fact that she is no softy. Then, the arrival of a purchaser surprises Zinzile.
READ ALSO: Scandal! Teasers: August 2019
Episode 3380 - Tuesday, 3rd of September, 2019
Yvonne chooses between a wedding and a funeral while Grace makes some moves to ensure that she has unhindered access to her grandson. Then, the impassioned sales of Lindiwe pitch result in progress.
Episode 3381 - Wednesday, 4th of September, 2019
After Quinton finds someone he loves placed in imminent danger, he becomes terrified while a rift has started forming between two women from Langa. Also, as things did not go the way they were planned in her works, Lindiwe panics.
Episode 3382 - Thursday, 5th of September, 2019
Quinton finds out that his desire for revenge can backfire without remedy while the battle which Boniswa engages in to win someone she loves back, is gradually being lost. Then, Lindiwe becomes really angry because her scheme was misunderstood.
Episode 3383 - Friday, 6th of September, 2019
Through a transaction, two families eventually unite as Lindiwe gets an unusual privilege of turning her failure into success. More so, a rebellious bride pushes the groom into offering an unexpected challenge.
Episode 3384 - Monday, 9th of September, 2019
Quinton is left to choose whether he would play for the most significant stake or not while it is as though Xolile and Romeo's future may look very different. Then, the Ngemas receive an irrefutable offer which they also cannot afford.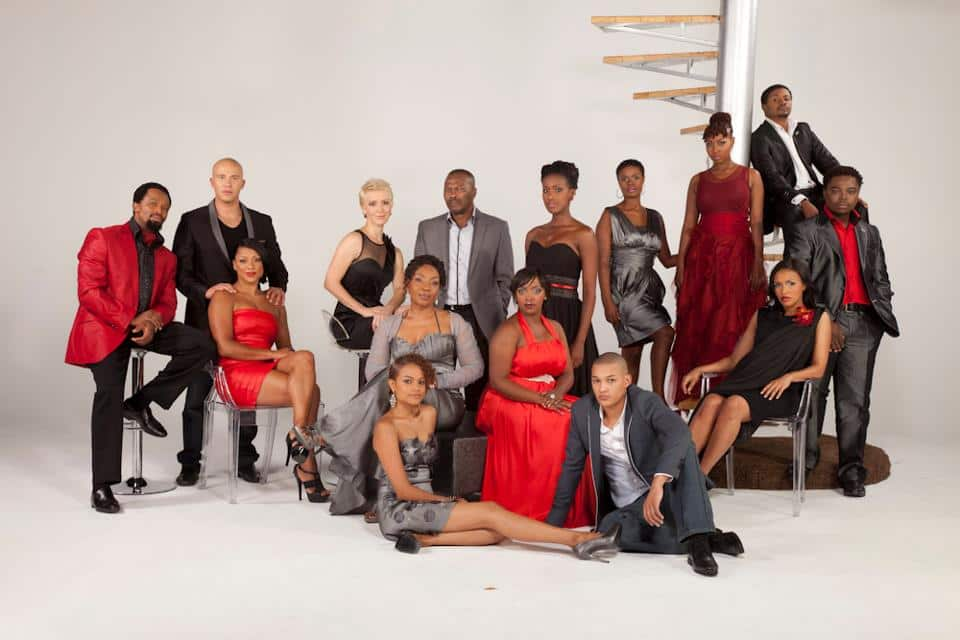 Episode 3385 - Tuesday, 10th of September, 2019
Quinton trains against the competition to be at peak performance as an unexpected person who is contending, decides over the job of NFH CEO to put herself forward. The Ngema parents brainstorm on how they would deal with the unexpected crisis that befell them.
Episode 3386 - Wednesday, 11th of September, 2019
Yvonne makes a problematic choice, while Layla is likely to have located the new CEO of NFH. More so, Lindiwe is becoming suspicious of her parents if there is a secret they are keeping from her.
READ ALSO: Interesting details about the new Miss South Africa 2019 winner
Episode 3387 - Thursday, 12th of September, 2019
An idea hits upon Quinton on the best way to permanently get rid of the threat while the confidence of Layla takes a knock after her abilities are challenged. The Ngemas unite is about to take a stand against a threat.
Episode 3388 - Friday, 13th of September, 2019
Neo shows who he truly is and also takes a hostage as Layla is about to transit into a new beginning. Zinzile and Mlungisi struggle to ensure that the secret does not leak out to their family.
Episode 3389 - Monday, 16th of September, 2019
A pressure is placed on Quinton to accept the terms of a deal classified as unfair. Then, Hlengiwe goes in search for possible ways to advance her career and also gets a motivation to take a leap while a setback meets with the Ngemas' sweet victory.
Episode 3390 - Tuesday, 17th of September, 2019
Yvonne flees for her life while Neo receives an unexpected call. Also, Hlengiwe comes up with exciting plans over the future even when all the facts are not yet known. Lindiwe believes that she has the best way forward which her parents can consider.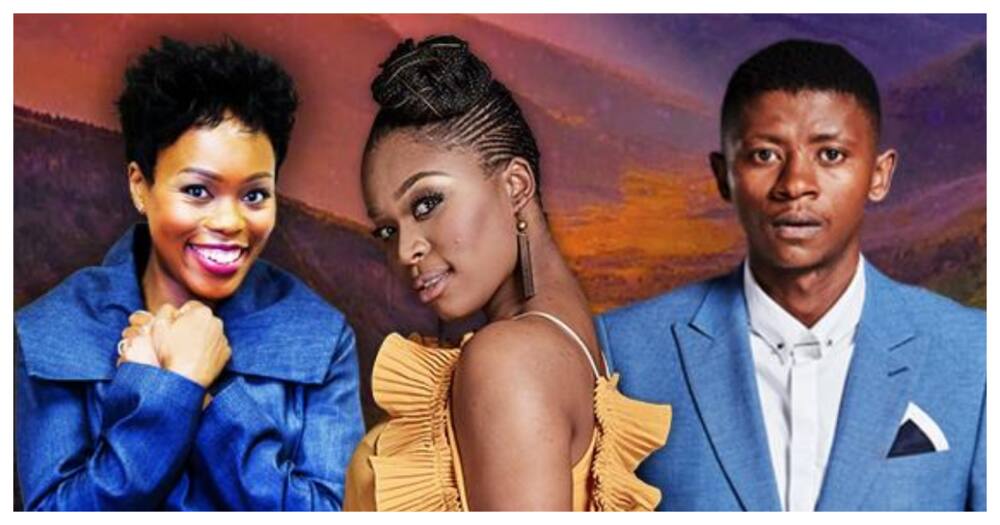 Episode 3391 - Wednesday, 18th of September, 2019
The battle comes to an end with life-changing consequences while Layla ascends the throne unexpectedly even though it is not everyone who appreciates the sudden rise. More so, the Ngemas can see that the future is bright for themselves and Lindiwe works on fast-tracking the process.
Episode 3392 - Thursday, 19th of September, 2019
After a blast from the past turns up for a job interview, Chumani finds himself on the back foot while Dintle, out of desperation, takes a demeaning course of action. More so, Gloria discovers fifty thousand secrets that a loved one has been keeping from her.
Episode 3393 - Friday, 20th of September, 2019
The hopes of Quinton get a raise except for the fact that the outcome did not go as expected. In the newsroom, Hlengiwe has started to stir up trouble after they annoyed her while the dream of the Ngemas is placed on hold.
Episode 3394 - Monday, 23rd of September, 2019
Quinton receives another business partner while Yvonne feels unsettled based on how events turned. Xolile is made to make a significant decision as it seems as though the Ngemas do not have time on their side any longer.
Episode 3395 - Tuesday, 24th of September, 2019
Romeo and Xolile try to make sense of their new lives as there are some challenging questions which Damon has for Layla. Then, Caiphus unveils a side venture that he is engaged in.
Episode 3396 - Wednesday, 25th of September, 2019
Chumani needs to decide on what would affect his private and professional life. Hlengiwe gets both good and bad news while the Ngemas are considering solutions to their dead end.
READ ALSO: Unathi Nkayi and Ann Malinga serve stunning curvy body goals
Episode 3397 - Thursday, 26th of September, 2019
Boniswa still battles with a shock when a second blow comes in. While Damon was trying to manage his sister, he employs underhand tactics, and Mlungisi makes a dangerous decision on behalf of his family, which they did not buy into.
Episode 3398 - Friday, 27th of September, 2019
Chumani and Boniswa disagree on an issue which could tear them apart forever, while Dintle is spying a new opportunity in a surprising place. Zinzile and Lindiwe try to lure Mlungisi into changing his mind on the future of the family.
Episode 3399 - Monday, 30th of September, 2019
A mother is in a face-off with the partner of her son, which makes her take questionable actions in order to know him better. Also, a conversation that Dintle has with an ex sets him on a fascinating new journey while Gloria is led to a scandalised conclusion based on a mysterious sign.
If you are to judge by yourself from the highlights of the Scandal! Teasers that you have read so far, you will agree that you cannot afford to miss watching any of the episodes for this month. Make sure that you plan your day around 7.30pm when the episodes would be airing on e.tv from Mondays to Fridays.
READ ALSO: Famous South African artists and their greatest pieces of work
Source: Briefly News