Did Simone Biles just break another record again? Well, sure she did, and this time the 22-year-old gymnast became the first person to execute a double-twisting and double somersault jump off the balance beam. Her execution was super-amazing, and anyone watching her video will want to put it on slow motion and follow her spiral every inch before she lands.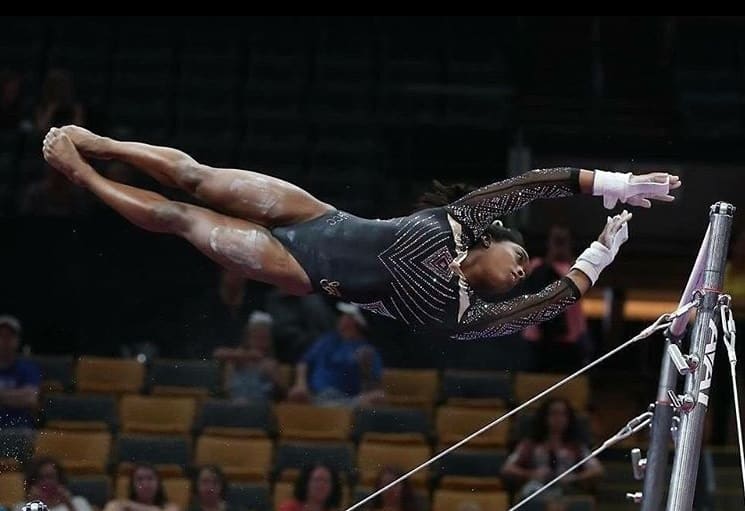 Biles is a fourteen-time world champion, and she has taken home five Olympic medals. Last Friday, August 9, during the United States Gymnastics Championships, she added to the list of her wonderful acts one more by boldly delivering some rather spectacular stunts.
At some point, Simone was frustrated after an earlier miss during her landing when she attempted to execute a move known as a triple-double. A triple-double is one where the gymnast flips twice and then twists three times in the air. Unfortunately, she missed her trajectory and landed falling forward.
"I was pissed off by that miss," she said
Shortly after that, she bounced back and meticulously finished the double-double dismount. Wow! That is what resilience is all about. And yes! A true athlete always bounces back in style. The lady did not allow the first mishap to pin her down, and that is a mark of a true sportsperson.
Although Simone beat her nearest contender by a marginal 4.95 points, the champion in her still felt it was not good enough
"It wasn't as good as in some of the training". She said.
Biless did a great job on Friday, but two days later, she performed even better. During the Sunday night event, she displayed a jaw-dropping floor routine that featured crazy flips and jumps. The now six-time US title winner goes down in history as the first woman to land a triple-double . The triple-double feat was witnessed during the floor act and wow! That was unbelievable.
She triumphed with a 118,500 point score, which put her approximately 5 points ahead of Sunisa Lee.
READ ALSO : Meet Tokollo - the female golf star, 12, who beat President Ramaphosa
Top facts about Simone Biles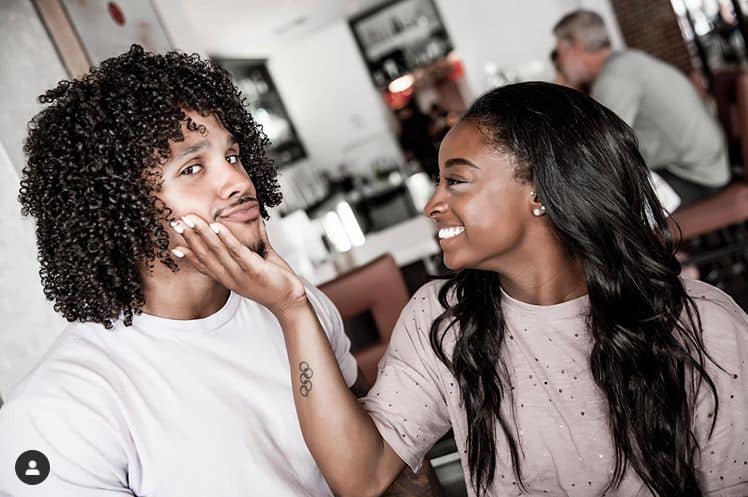 Biles in brief
Full name: Simone Biles;
Date of birth: March 14, 1997;
Place of birth: Columbus Ohio;
Occupation : Gymnast/Athlete.
1. She ventured into gymnastics at the age of six
How did Biles discover her talent in gymnastics? Well, once while watching gymnasts work out in Houston, she got very interested and in the heat of the moment tried to imitate what they were doing. Somehow one coach noticed what she was doing and sent a letter to her parents requesting them to allow her to commence classes in gymnastics.
2. Her grandparents raised her
Looking at this girl's success, one quickly wonders, so, who raised Simone Biles? Well, Nellie and Ron, Biles grandparents did. They adopted her together with her sister since their mother was hooked and struggling with drug addiction. Today, she fondly calls Nellie Momma Biles and sounds eternally grateful for her love and care.
3. Biles is a Dual Citizen
Biles enjoys both American and Belizan citizenship.
READ ALSO: Semenya: "I once had to strip naked to prove that I am a girl"
4. Her sister Andria is also a gymnast
Her younger sister Andria is quite talented as well, and they usually train together for moral support. Andria Biles is 17 years old.
5. She owns four German Shepherds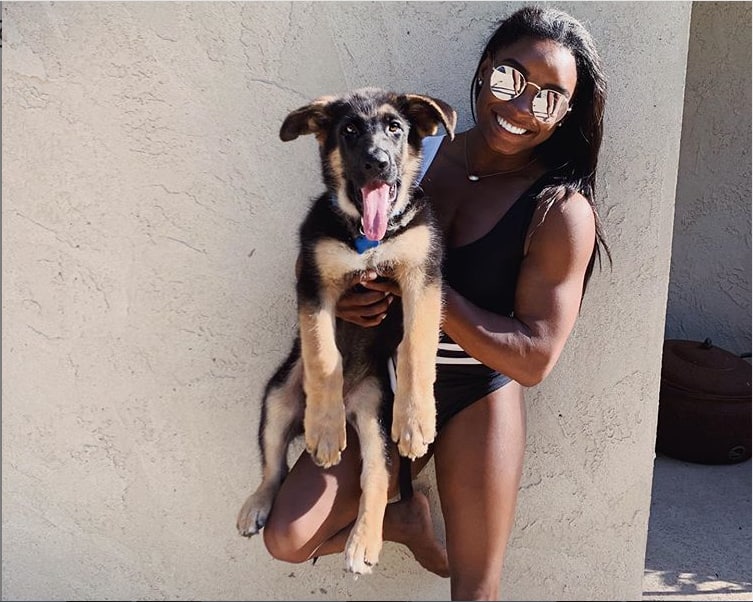 Aside from gymnastics, Simone loves pets and to that effect, she keeps four German Shepherd dogs. Their names are Bella, Atlas, Maggie and Lily.
6. She collects Turtle figurines
The athlete has a good collection of turtle figurines. She is so excited about this hobby, and she usually acquires a new one on each trip.
7. She has been sexually abused before
In January 2018 Biles revealed that she was also among the several young women that were sexually molested by doctor Lawrence Gerard Nassar (the former US gymnastics team doctor). She told this on her Twitter handle using the hashtag #MeToo:
'Was I too naive? Was it my fault? No. No, it was not my fault. No, I will not and should not carry the guilt that belongs to Larry Nassar, USAG, and others". She wrote.
For this crime, Nasser was sentenced to over 60 years in jail on charges of child pornography and criminal sexual conduct.
8. She is a great dancer
Besides her record-breaking gymnastic feats, Biles is also a fantastic dancer. During season 24 of the competition "dancing with the stars", she and her partner came out fourth overall.
9. She schooled from home
Did you know that from her 8th grade, Biles home-schooled to high school and finally graduated in the summer of 2015? She says although she did not get a good high school opportunity, she worked her way around it.
It is amazing to note that even in the midst able competitors like Gabby Douglas, Sunisa Lee and others, Simone Biles has remained strong and seems unbeatable. This girl is so creative and resilient, and if her current record breaking streak is anything to go by, then the sky can only be her lower limit.
READ ALSO: