Us South Africans enjoy a good fliek. And while our box office figures would suggest we enjoy heading to the movies as much as any other country, there is no doubting that we enjoy pirating our movies just as much.
TorrentFreak, an online torrent website, released a list of the 10 most downloaded movies this past week - just in time for the public holiday tomorrow.
In number one spot is the new Mummy 2017 movie, which would suggest we enjoy a little light fantasy/adventure in our lives.
Not surprisingly then that Spider-Man: Homecoming made seconds place with the latest rendition of the cult-classic Aline franchise, Alien Covenant rounded up the top three.
Most surprisingly, however, is the inclusion of How to be a Latin Lover in the top 10...
Check out the top 10 list below.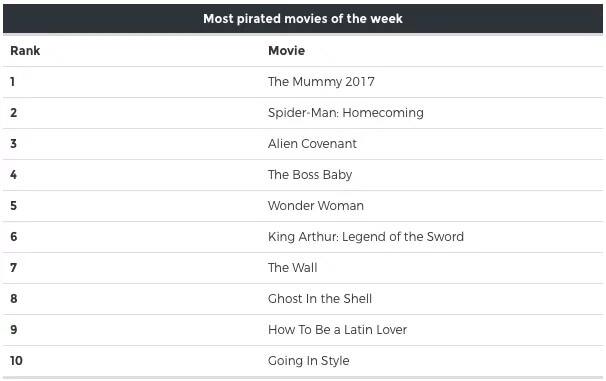 Source: Briefly.co.za