Isibaya is one of the Mzansi soap operas that will blow your mind because of how twisted the story is. The other thing that will attract you to the show is the constant drama that is aired. If you happen to miss out on any of the episodes in September, you do not have to worry because these Isibaya Teasers have got your back.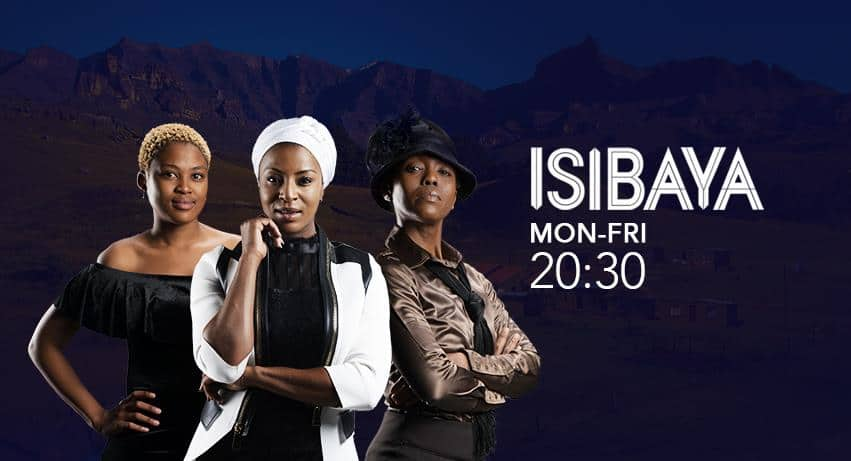 The show that revolves around the drama happening in families has so much in store for its fans in September. Isibaya cast has so much to showcase in the episodes that have been scheduled for September. If you happen to have missed out on the events that happened in August, you can get the updates through Isibaya Teasers August 2019. Meanwhile, these Isibaya Teasers for September have the juice about what is going to happen.
Isibaya Teasers September 2019
Do you wish to keep up with Isibaya 2019 and do not have time to watch the show? Did you know that you could get updates and the latest on Isibaya by going through these teasers for each episode? These are the highlights of what is going to happen in September:
READ ALSO: Isidingo Teasers: September 2019
Episode 126 - Monday, 2nd of September, 2019
Fenyang experiences an emotional breakdown as he thinks of making a proposal that should save his life. S'Khaleni realises that he has very few friends and very little money to spend. He resorts to focusing his attention on money and food.
Episode 127 - Tuesday, 3rd of September, 2019
Fezile puts up a show with the aim of ensuring that Mkabayi does not find out about the activities that were happening for the past couple of days. The conflict that Zungu brings forth with his wives is at the verge of affecting the family business. In his lonely situation, S'Khaleni thinks of a lucrative business idea.
Episode 128 - Wednesday, 4th of September, 2019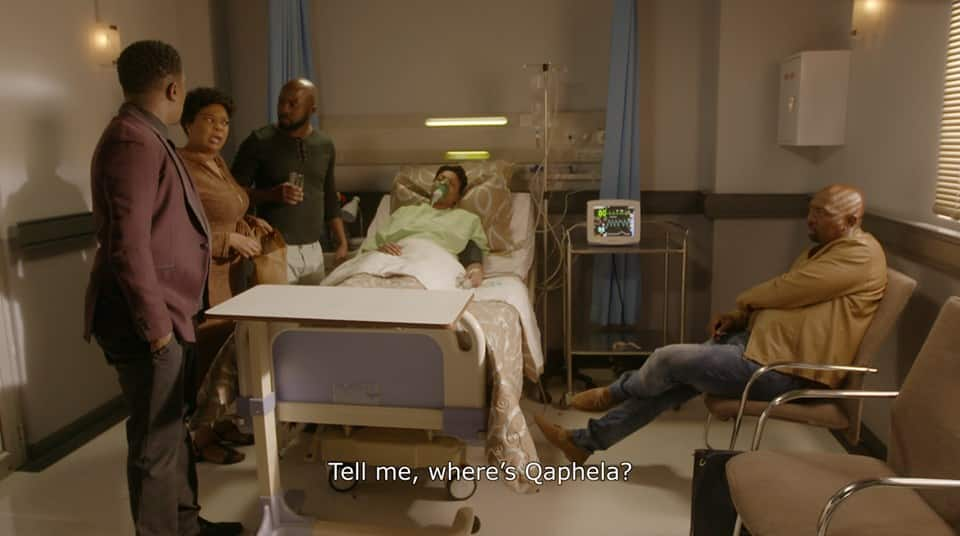 Mkabayi realises that she could be causing her downfall and resorts to looking into all the arguments before coming up with the final decision. S'khaleni is convinced that something fishy is likely happening. Mabuyi is experiencing a troubling situation. Qaphela, however, comes to her rescue with a word of hope.
Episode 129 - Thursday, 5th of September, 2019
Mkabayi believes the show that Fezile has put up. Fezile, on the other hand, insinuates that he still has hopes in ending up with Qondi. The idea that S'khaleni had about his business works out and business gets back on track.
Episode 130 - Friday, 6th of September, 2019
The plan that Fezile and Phumelele presented to Mkabayi is finally working as Mkabayi had a successful time sending away the NPA. The Zungu family is facing a new threat. The situation that Mkabayi finds herself in leaves her with no other option than to seek help from one of her old foes.
Episode 131 - Monday, 9th of September, 2019
Someone sends Jabu good news. However, the solution that he provides regarding the threat to the fleet of the Zungu's makes the situation worse as it has bloody consequences.
Episode 132 - Tuesday, 10th of September, 2019
Iris takes the risk to confront a heartless killer. Her move, however, does not make the situation any better for everyone. S'khaleni ignores his past failures. He decides to embrace technology in his business, all in a bid to earn some money and embrace his wife.
Episode 133 - Wednesday, 11th of September, 2019
Mabuyi gets herself into a troublesome situation that almost makes her experience the consequences of her move. S'khaleni's move makes the situation worse for him. Fenyang seems to get things in order. However, life finds a way of humbling him.
Episode 134 - Thursday, 12th of September, 2019
S'khaleni decides to implement his new business plan. During the final stages of trying to initiate his new venture of being a TaxiApp driver, something happens and turns things upside down. Fenyang seems to be getting into more trouble, and his situation keeps on becoming worse.
Episode 135 - Friday, 13th of September, 2019
Mabuyi takes a risk to try and save an old student whose life seems to be at stake. Phumelele faces Fenyang to question him about the incident where he disappeared without a trace.
Episode 136 - Monday, 16th of September, 2019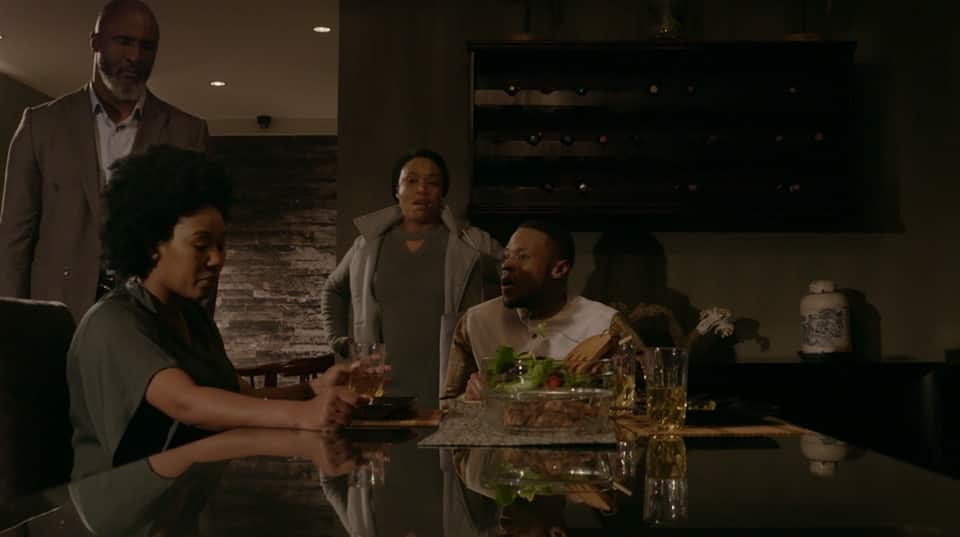 Mabuyi's plan did not work out, and Slindile convinces her that there is no light at the end of the tunnel. S'Khaleni's situation does not put him down. He opts to try again. This time around, he ensures that he is doing everything perfectly. The journey does not seem to be as simple as he had imagined it to be. Melusi is afraid that the focus is on his sister. Leo showers Thokozani with money.
Episode 137 - Tuesday, 17th of September, 2019
Fenyang's fight to have the custody of his child takes a new course. MK strategically positions himself and ensures that no one can get to him. He then presents a deal to Jabu and Qaphela, one that is too good for them to decline.
Episode 138 - Wednesday, 18th of September, 2019
Qaphela and Jabu focus their attention on trying to come up with a solution on how to handle MK. As they do so, Mabuyi attempts to escape. Thokozani feels offended after Melusi tries to offer her unsolicited advice about the intentions that Leo could have towards her.
Episode 139 - Thursday, 19th of September, 2019
Leo comes up to Thokozani and lays his cards on the table about the intentions that he has towards her. Ntandane tries to talk S'khaleni into reducing his level of perfection while trying out his new venture.
Episode 140 - Friday, 20th of September, 2019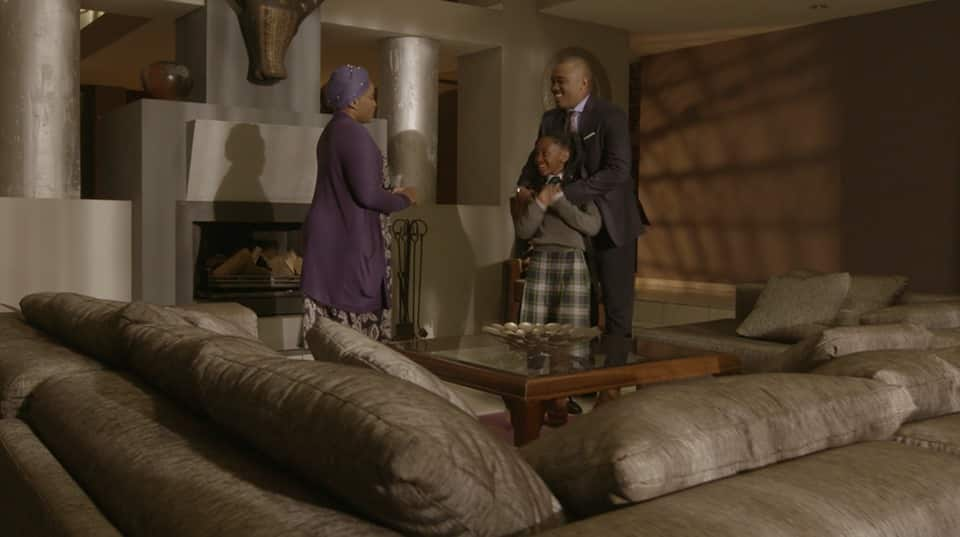 Qaphela, S'bu, Ntwenhle, Iris, and Jabu join forces to try and come to the rescue of Mabuyi and the other girls who are being held against their wish. After failing to take into consideration the pieces of advice given to him, the conflict that Ntwenhle had with Mavili intensifies.
Episode 141 - Monday, 23rd of September, 2019
Qaphela and S'bu get into a conflict. In the meantime, the rescue plan that they had come up with takes a completely different turn. Mocumi is warned about interfering as it might cause Slindile and Mabuyi to pay the ultimate price. Pam tries to have a sit down with S'khaleni and reason with him.
Episode 142 - Tuesday, 24th of September, 2019
The rescue plan that S'bu and his group had come up with does not bear fruits. Ntwenhle and S'bu resort to getting bigger guns. Ntandane tries to come in and help S'khaleni retain his job.
Episode 143 - Wednesday, 25th of September, 2019
Duma gets into a world of corruption and darkness. S'khaleni makes his mind up to take a new course. Leo takes a risk and does something that will warrant dire consequences.
Episode 144 - Thursday, 26th of September, 2019
Mabuyi finds herself in a difficult situation, especially after what Duma did for her. Mocumi reveals very saddening news for Qaphela and Jabu. Pam is given an award that she had not seen coming.
Episode 145 - Friday, 27th of September, 2019
Mabuyi is faced with new choices that she has to make. Slindile is safe. The search for a fugitive goes on, and in the process, Qaphela faces the consequences of throwing someone under the bus. Fenyang is grateful, which triggers a surprising response.
Episode 146 - Monday, 30th of September, 2019
S'khaleni comes to his wife with news about a treatment that he has planned for her and hopes for a better future. Mabuyi tries to let it sink in her that she has a difficult decision to make. Phumelele, on the other hand, is still fighting the reality of what she has done.
From these Isibaya Teasers, it goes without question that the show is going to be interesting. All the events of the Isibaya episodes will leave you begging for more. You do not want to miss out on anything. Be sure to catch the show on Mzansi Magic on weekdays from 8.30 pm.
READ ALSO: