Bontle Modiselle biography: age, pregnancy announcement, baby, Twin, mother, Priddy Ugly, pictures, dancing and Instagram
Bontle Modiselle is an all-round entertainer. She epitomizes the modern working woman with everything to gain and nothing to lose. Born on October 7th, 1990, Bontle has grown to become a magnet in South Africa's entertainment business. She is an actress, singer, choreographer, dancer, model, radio, and TV personality. She is popular for many reasons, but most people attribute her fame to co-hosting Showville - a reality competition show that aired on SABC2.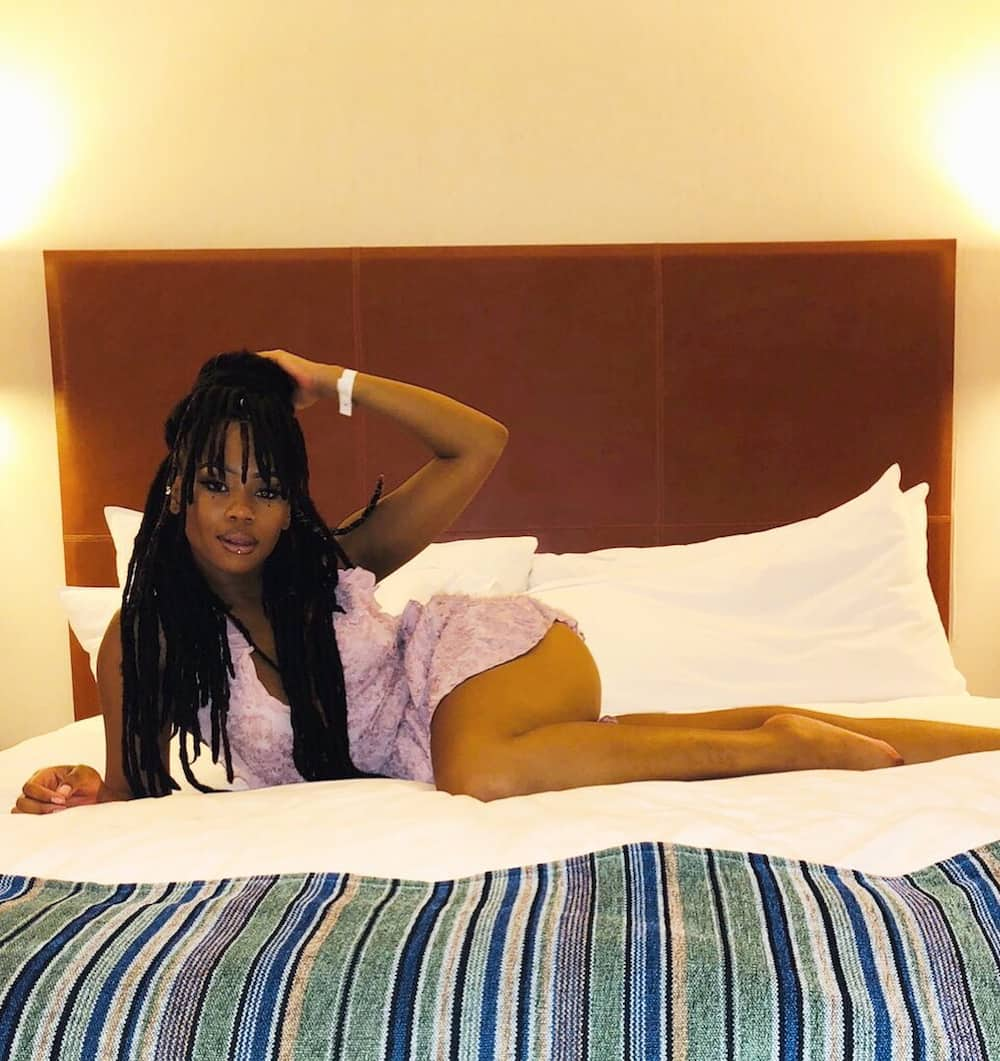 How old is Bontle? What makes her who she is? Who are Modiselle sisters? Well, Bontle is everything you know her for and more. She has the world before her eyes, and she makes deliberate efforts to become on top of it. Here are all the details that you need to know about Bontle.
READ ALSO: Freshlyground's Zolani Mahola announces her departure from the band
Bontle Modiselle age
She was born on October 7th, 1990, which makes her 29 years as of 2019.
Bontle Modiselle family
Bontle Modiselle has announced that she is pregnant and that she will be a mother soon. This, however, is a story for another paragraph. However, in this paragraph, let us find the answer to the question, who is Bontle Modiselle's sister?
The Modiselle sisters have been doing rounds in the media for all the right reasons, and one peculiar choice of theirs - leaving with their parents in spite of what most would call attaining enough age to live on their own. The sisters Refilwe, Candice, and Bontle have made a name for themselves in South Africa's entertainment business, but still, they live at home with their mother. When asked why, the sisters simply said that staying at home is the secret to living a happy life.
The three sisters decided to pool their resources together and grow as a unit. This, according to Candice - the youngest of the three- has helped the family to grow stronger.
They have a lot of respect for their mother. They still consider her as a good judge of character and a great mom.
Bontle Modiselle life and career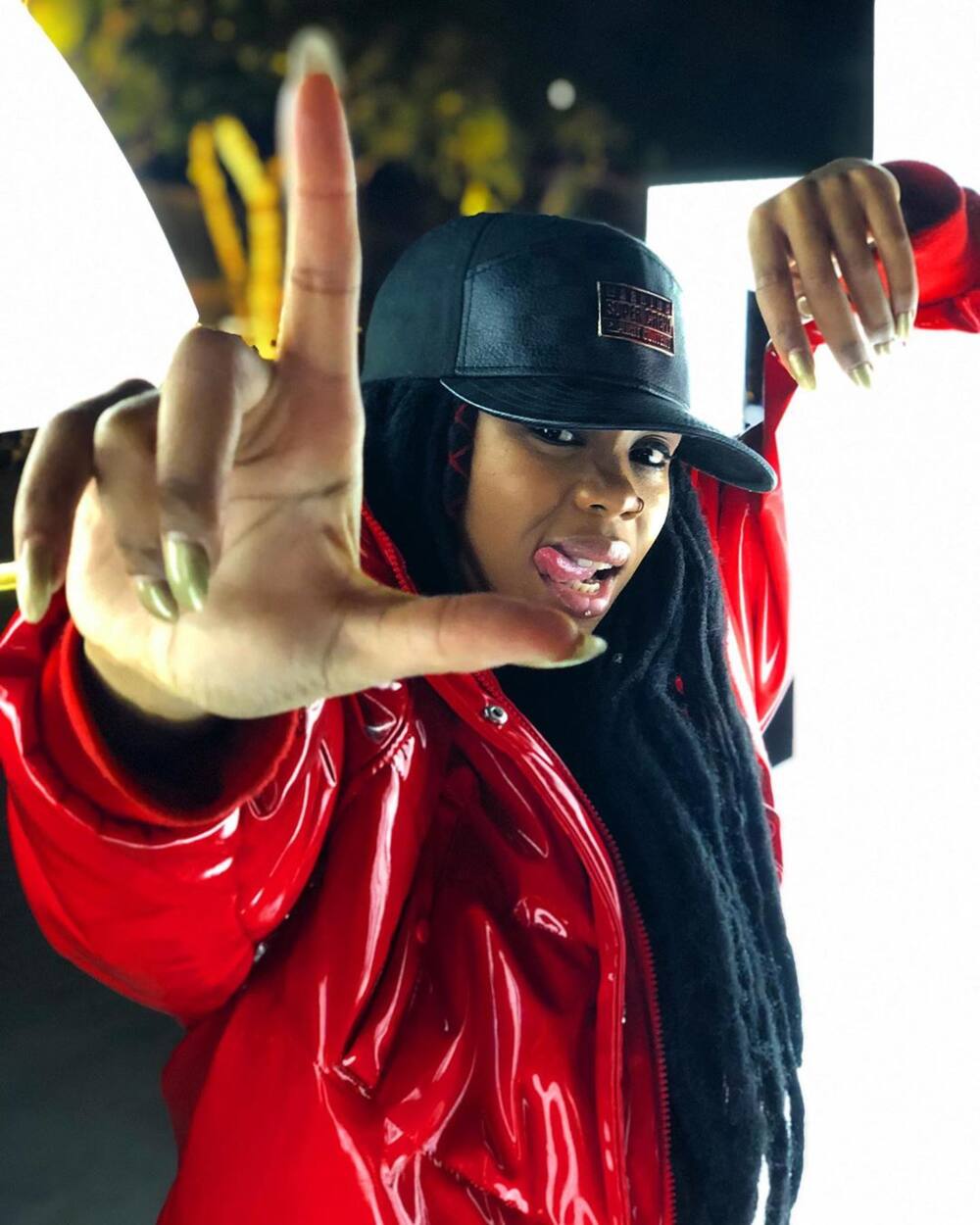 Bontle went to the University of Johannesburg where she did her Bachelor of Arts Degree in Corporate Communications.
In 2007, Modiselle started her dancing career by going for dancing activities that included dance classes and choreographies. She, however, did not join the entertainment scene as a full-time dancer but as a model and a part-time dancer. At this stage, she appeared in a couple of music videos including those done by DJ Tira, Rouge, and Major League DJz. This then exposed her to the acting industry, where she tried her hand. Her debut film was Hear Me Move (2014) - a dance-drama film, where she acted as Khanyi.
She then starred in the first season of Thula's Vine, where she played as Lindi. She also starred in Lokshin Bioskop shot-film Lokshin FM as 'Meme.'
Modiselle honed her dancing skills early in life. She used to dance to Boom Shaka's music when she was still young. She later joined her high school hip-hop street culture. This exposed her to more opportunities that grew her desire for dancing. In 2014, she participated in the Woolworths RE: Jeans 2014 campaign.
In February 2016, Bontle made her first appearance on television as the co-host of Showville - a SABC 2 reality competition series franchise. In March of the same year, she presented an award, alongside her sisters, at the 2016 South African Film and Television Awards.
The following year, June 2017, she was declared as the new presenter of Club 808 - an e.tv music show. She joined Lawrence Maleka and replaced Boity Thulo. The show, however, came to an end in 2018, but Bontle continued to offer her services as the host of One Mic - a SABC1 rap battle competition series.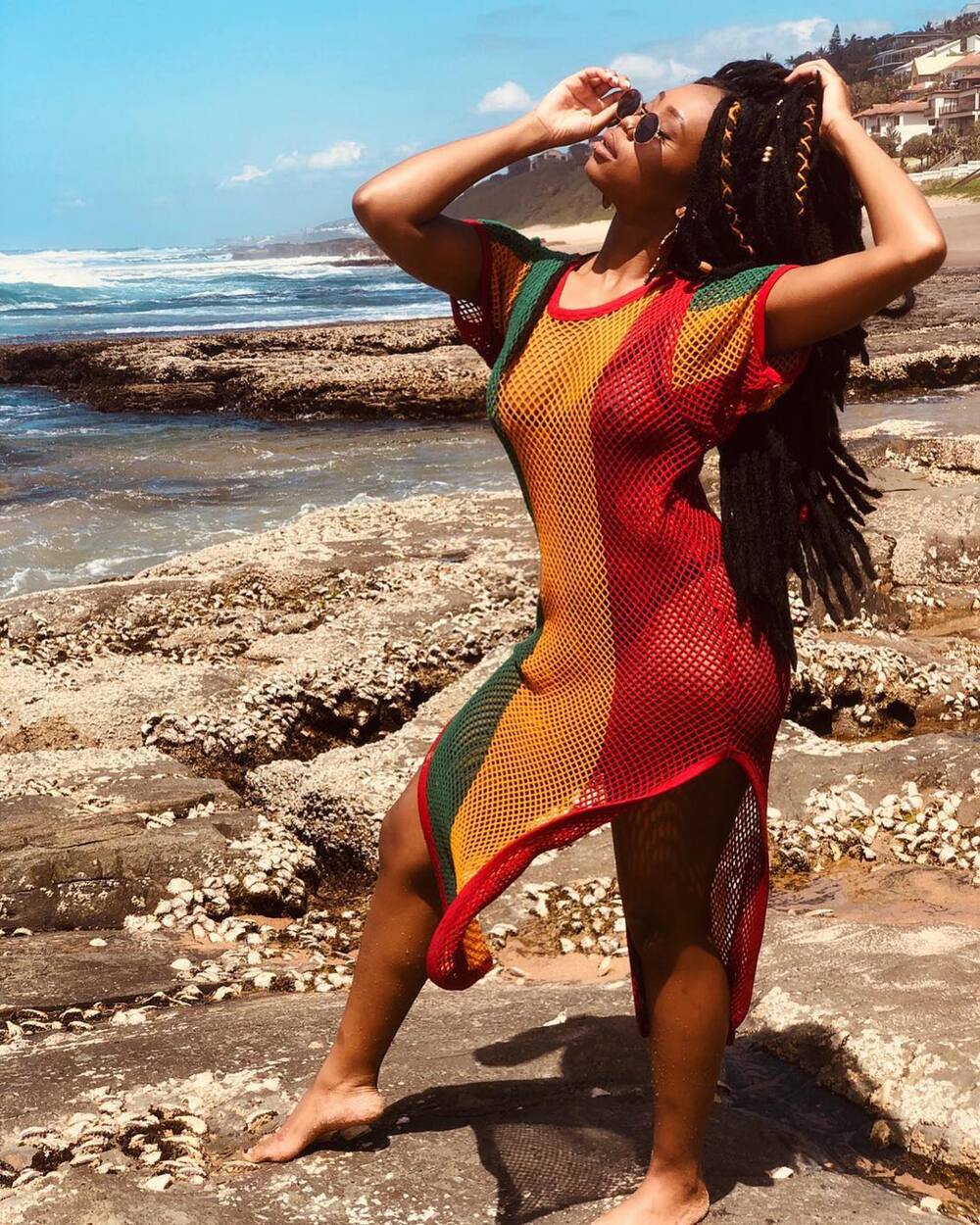 Bontle has choreographed a couple of shows and events before venturing into dance as a career. She was the main choreographer of Lip Sync Battle that started in 2016. She was also a part of the choreographers of the MTV Africa Music Awards 2016. She was also the lead choreographer for the castle lite unlocks edition where Meek Mill was the main performer.
READ ALSO: Are actor Cedric Fourie and social media celeb Lasizwe dating?
Pregnancy announcement
Bontle Modiselle husband, together with the seasoned South African choreographer, have shocked the country with their latest revelation. The two announced the arrival of their first child. The two, who have been together for a decade now, made the announcement via their social media accounts. Bontle wrote:
10 years of our love has given life to our first love. A culmination of who we are and what we have become. We've done many great things, together and individually, but none as incredible as this. There's no way to describe how this feels, but I feel everything all at once, intensely so. For the first time, I feel superhuman. But above all, I'm abundantly blessed by God to be chosen to mother a child with the man I truly love, coming into a family who can't wait to meet them. Thank you for the greatest gift of my life @priddy_ugly
Priddy also wrote:
In the 10th Year celebration of our union, I dedicate this to our unborn child & my loving partner. The future of Africa lies in the bond, the growth & unity of the African family, as well as our support & faith in it. It takes a community to raise a child. We are grateful & thankful to have been blessed with the opportunity to raise the next generation of Africa. You deserve the world @bontle.modiselle - congratulations, I LOVE YOU.
Clearly, the two are excited about the expected arrival of their new baby. In 2017, the two were rumoured to have gotten married after they posted pictures of their supposed engagement.
Bontle Modiselle and Priddy Ugly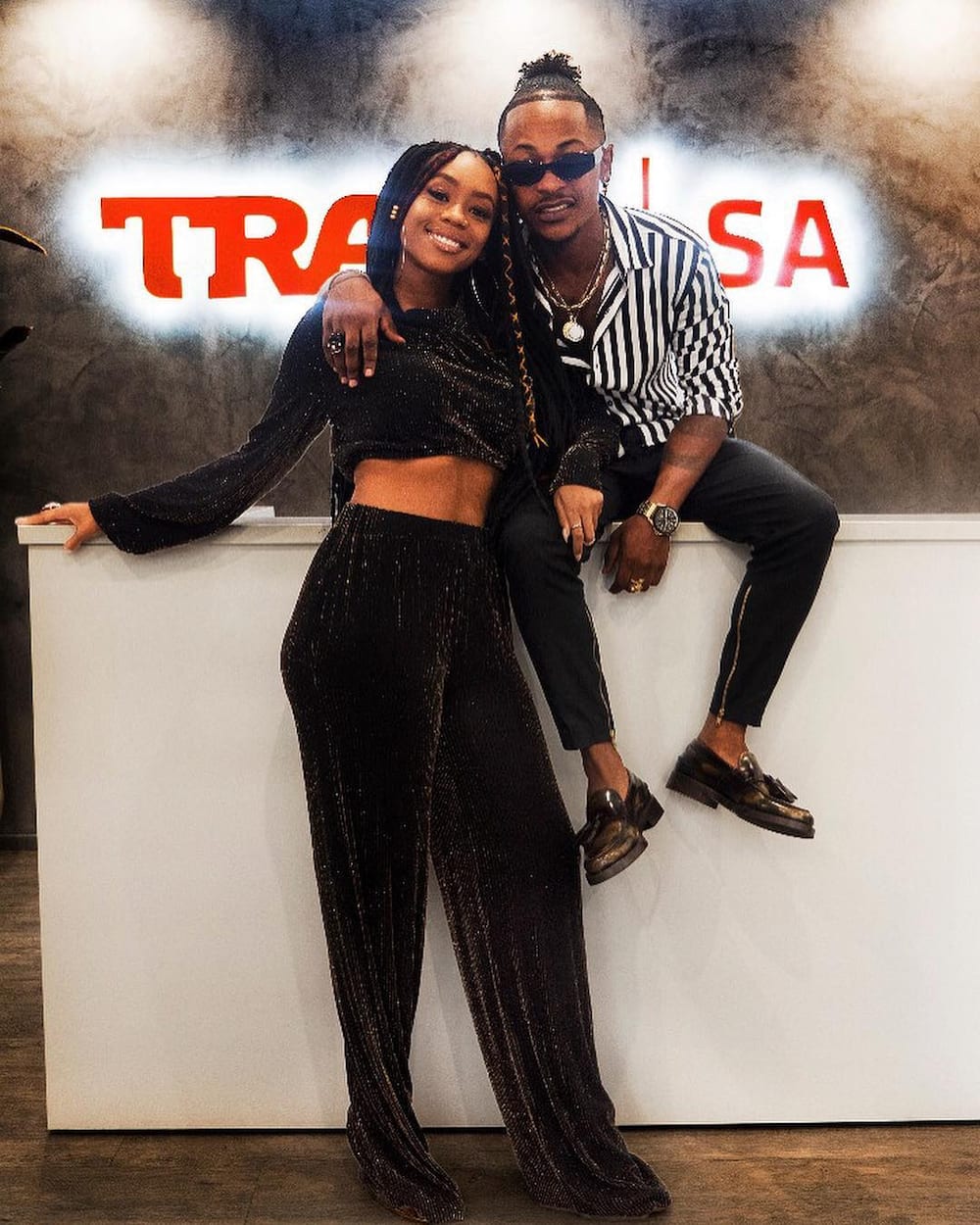 Priddy Ugly and Bontle Modiselle have been in a relationship for a long time now. The two have had their fair share of challenges. However, the two have fought through all these and maintained their commitment to one another.
Twin and mother
Often, people mistake the Modiselle sisters for twins. The three sisters have managed to stick together through thick and thin. They continue to live in their mother's house - a fact that has seen their bond grow stronger. Their mother, whom they love so much, helps guide them through life in her own special way.
Bontle always appreciates her sisters for all they have done for her. She has, in more than one instance, thanked her sisters for who she is. At one point, she said:
I instantly want to cry when I think of how far we've come. My God... you're both so perfect! So God-like. I'd be unsolvable levels of weak & exceptionally whack if I never had you two raise me. (And) to check me.
When was Candice Modiselle born? This is a fair question given Candice's influence in the South African show business. Candice Modiselle is the youngest of the three sisters and has her heart vested in entertainment like her elder sisters. She is the last of the Bontle Modiselle sisters to take South Africa by a storm, all because of her acting prowess.
Bontle Modiselle Instagram
Priddy Ugly girlfriend's Instagram account is full of great pictures. Bontle has managed to combine dancing and Instagram, a quality that has worked in her favour. Here are some of Priddy Ugly's girlfriend Instagram pictures:
Expectant Bontle.
READ ALSO:
Jub Jub biography: age, wife, wedding, songs and show
Bonnie Mbuli biography: age, husband, boyfriend, book, and Instagram
Source: Briefly.co.za