What is impressive about Isidingo teasers is how it continues to amass more viewers as a result of the excitements that the episodes are characterised with. Despite the long years that it has been airing, the expectations of viewers have never been dashed, and this is one of the things that the writers of the teasers of Isidingo can be commended for. So, what are you waiting for? Read about the highlights of what you should expect this month in this article.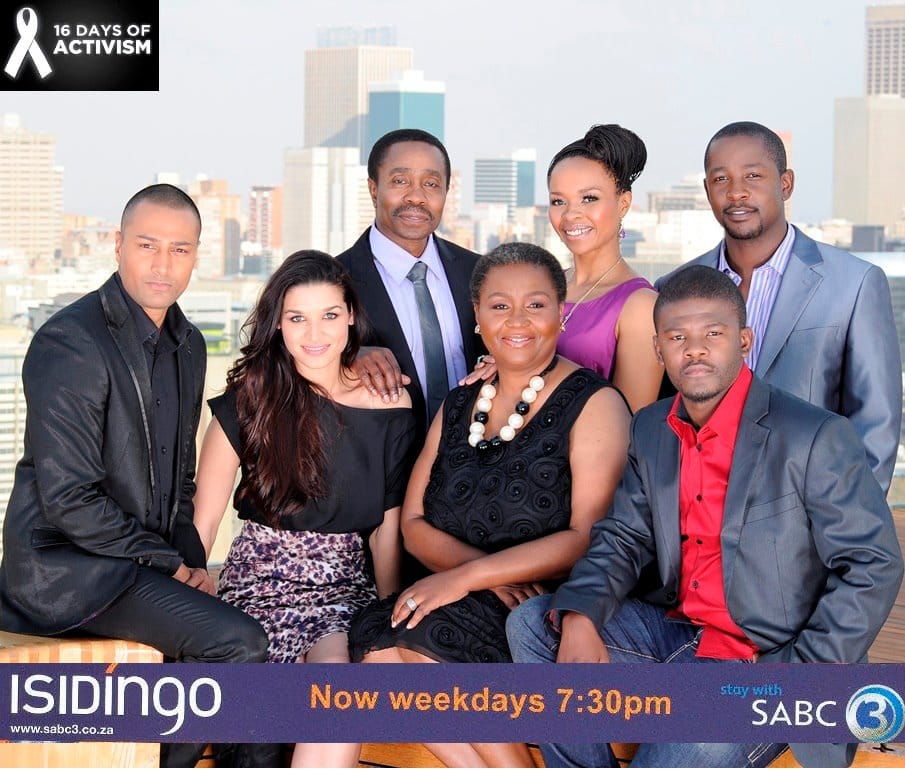 Among other South African soap operas, Isidingo Teasers TVSA has grown to be one of the most-watched operas because of the creative and entertaining approaches with which it is written. Airing from Mondays to Fridays every week on SABC3 at 7.30 p.m, you can always expect to learn something new as you take out time to watch each of the episodes Isidingo monthly teasers.
Isidingo teasers October 2019
Episode 5297 - Tuesday, 1st of October, 2019
In Isidingo soapie teasers, the operation of the Zamdelas encounters danger from within, while Gatanga eventually carries out what is in his heart. Also, Phindile sees the other side of Sechaba.
READ ALSO: Isidingo Teasers: September 2019
Episode 5298 - Wednesday, 2nd of October, 2019
Cebisa gives Nina a warning that a snitch exists in her operation, while Gatanga makes the first move in winning the woman he has always dreamt of. Phindile finds out that are some more things which she is yet to know about Sechaba.
Episode 5299 - Thursday, 3rd of October, 2019
Somebody from Zamdela camp is different from who they claim to be while Morongwa finds it difficult adjusting to the new status. Also, Phindile has decided to spice up things with Sechaba.
Episode 5300 - Friday, 4th of October, 2019
The undercover operation that Majola embarks on to expose Nina goes deeper as Gatanga makes the next move over his budding relationship with Florence. Also, Phindile adds colour to her love life by engaging in role-playing.
Episode 5301 - Monday, 7th of October, 2019
The relationship between Nina and Majola moves to the next phase while Florence receives terrible news from home. Also, Phindile and Sechaba extend their boundaries.
Episode 5302 - Tuesday, 8th of October, 2019
Majola puts his career and life on the line, and Florence astonishes Morongwa with an admission that was never expected. More so, Lefa and Kgothalo do not really appreciate the shoes on the other foot.
Episode 5303 - Wednesday, 9th of October, 2019
Nina unveils what she is making plans, while Anele makes a call that looks mysterious. A huge secret is entrusted with Morongwa.
Episode 5304 - Thursday, 10th of October, 2019
Majola finds out some shocking information about Nina, as Florence is unable to share her secret with Gatanga. Disappointment befell the girls and Anja when they did not get any invite to the event of Phindile.
Episode 5305 - Friday, 11th of October, 2019
Gatanga gets to know about the tragic secret of Florence, and a political heavyweight comes around with Nina in his sights. Then, in making the WCW party, the power-puff girls work an angle.
READ ALSO: Sonia Mbele biography: age, son, daughter, husband, family, wedding, pictures and Instagram
Episode 5306 - Monday, 14th of October, 2019
The world of Nina is threatened by the mysterious Mayekiso, while the revelations of Florence shake Gatanga. Also, Phindile becomes excited concerning the WCW event that is coming up.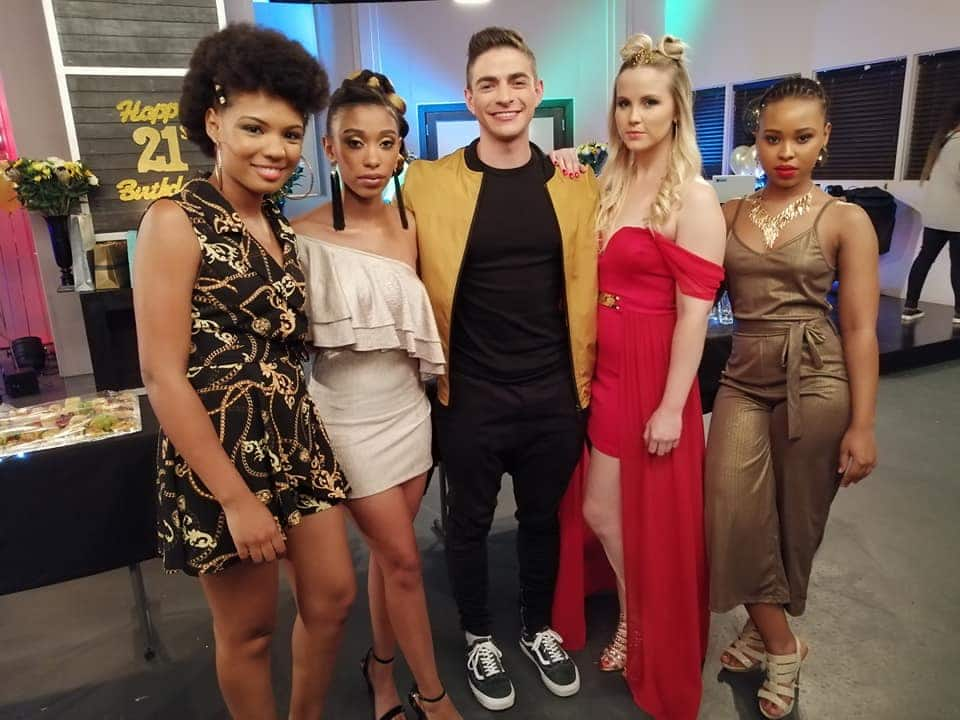 Episode 5307 - Tuesday, 15th of October, 2019
The threats of Mayekiso witlessly scared Nina, and Florence is afraid that Gatanga is ready to break it off. More so, Olivia announces that she will also need to attend the event of the women.
Episode 5308 - Wednesday, 16th of October, 2019
The world of Majola is turned upside down after learning about an event that can change anyone's life from a source that does not look pure.
Episode 5309 - Thursday, 17th of October, 2019
Majola, who is so desperate, goes to the extreme in order to prove how committed he is while Gatanga is held down between new love and an old flame. More so, Phindile is traumatised by the way things turn out at her party.
Episode 5310 - Friday, 18th of October, 2019
There is increased tension between Nina and Majola while Gatanga reposes confidence in his friends concerning how Morongwa rattled him. Then, the strippers that crashed the party of Phindile based on reactions ripple through HD.
Episode 5311 - Monday, 21st of October, 2019
Nina further throws Majola into a total tailspin as Gatanga ends up breaking a heart. Also, Sechaba and Lefa complicate the plans of Kgothalo and Phindi.
Episode 5312 - Tuesday, 22nd of October, 2019
War is declared on Majola by Nina except that he is the first to land the blow. The best chef in HD paves the way for a fresh romance while saying goodbye, and Kgothalo and Phindile close the door on the plans of Lefa and Sechaba.
Episode 5313 - Wednesday, 23rd of October, 2019
Majola and Nina are still at the throat of each other except that she throws a curveball at him. A comic rivalry is up in the Matabane house, while there is the nurture of tender shoots of what could be called a new relationship between Morongwa and Gatanga.
Episode 5314 - Thursday, 24th of October, 2019
The world of Nina turns upside down in unlikely manners after receiving unexpected news. Also, Wendy intrigues a stranger, while Kgothalo and Phindile have various grovelling that they want to do with their men.
READ ALSO: Interesting details about the new Miss South Africa 2019 winner
Episode 5315 - Friday, 25th of October, 2019
The Zamdelas are stricken with tragedy. Whether Cupid is aiming at the family of Lategan is worth finding out today. Sibiya has started having feelings of isolation by his friends.
Episode 5316 - Monday, 28th of October, 2019
Nina is presented with a heartbreaking choice by the doctors as Lalage seems to be confident of the fact that she has found for Wendy the perfect date.
Episode 5317 - Tuesday, 29th of October, 2019
The emotional roller-coaster of Majola and Nina continues while the invisible wall of Wendy is up when love shows up. More so, Sibiya is about to start a new crew because the 'bro code' was broken by the old team.
Episode 5318 - Wednesday, 30th of October, 2019
Nina is still struggling with choices that are impossible as Simon continues to pursue an undecided Wendy as well as the plans of combating Sibiya's newfound loneliness.
Episode 5319 - Thursday, 31st of October, 2019 – Halloween
Out of desperation, Nina is forced to consider measures, which are extreme, while the new journey of Wendy has started to gain speed. Then, the prayers of Sibiya seem to be answered eventually.
Now that you have gotten an idea of what each of the episodes of your favourite Isibaya teasers is about, do not miss out any of them.
READ ALSO: Ayanda Thabethe biography: age, date of birth, child, ex-husband, dash, siblings, braids and Instagram