- A couple has landed in hot water after their scheme to swindle money from friends and family came to light
- Kaycee and Geoffrey Lang faked a pregnancy, birth and the death of their 'baby' to get money from their loved ones
- The married couple has been charged with theft by deception and receiving stolen property
PAY ATTENTION: Click "See First" under the "Following" tab to see Briefly.co.za News on your News Feed!
A couple has taken defrauding people for money to a whole new level. Kaycee and Geoffrey Lang, a married couple from Pennsylvania, US, have been charged with theft by deception after they accepted money and goods through a crowdfunding page for their fake son's funeral.
According to East Coast Radio, the couple faked a pregnancy, birth and death of their 'baby' by using a life-like doll.
Kaycee would posts photos of her pregnancy on social media, detailing how the baby was growing.
In January, Kaycee shared a snap of herself cradling her stomach, writing:
"Any guesses on baby Lang's gender? We will be announcing in a few weeks."
Friend and family were excited for the family, little did they know it was all a hoax. The duo received money and gifts - with Kaycee even having a baby shower for the fake baby.
In order to keep family members off their backs, Kaycee said that her doctor confined her to best rest in the last couple of months of her pregnancy.
The couple then announced on 3 July, that their son, Easton Walt Lang, was born at Conemaugh Memorial Hospital in the early morning hours.
The good news was followed by a heartbreaking announcement - Easton passed away five hours after his death due to fluids in his lungs.
The couple then went on to start a crowdfunding campaign for the fake baby's funeral. However, one of their friends became suspicious and she started investigating.
The friend, Cynthia Dilascio, called the funeral home the baby was supposedly being cremated at and she found that they had no record of the baby. After calling the hospital, she could confirm that the Langs had lied.
PAY ATTENTION: Do you want to know what's trending on Briefly.co.za? Join our WhatsApp group today.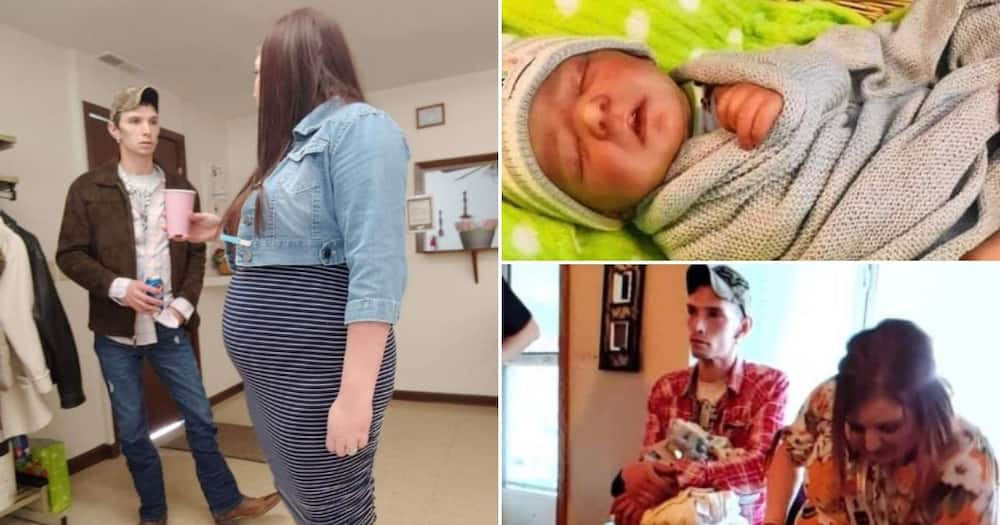 READ ALSO: Anatii preaches to always praise God, not only when you need him
The Lang's story has gone viral on social media and people across the globe were disgusted by their behaviour. Briefly.co.za took a look at some of the comments:
Bill Nott commented: "I hope that they get prosecuted to the full extent. My heart goes out to those who have actually lost their child."
Lori Johnson wrote: "Omg!!!! Who does that?? Disgusting."
Anthony Bacco added: "Just when you think people have gone as low as they can someone comes along and takes it even deeper."
Marty Varriano said: "Just when I thought I could get through one day not being totally disgusted with people anymore...this happens."
Ashley Moxinchalk commented: "In the end you reap what you sew. Praying for everyone effected by this terrible ordeal."
Lyndsi Godat wrote: "Sad. I have 3 week old daughter who has had one of many heart surgeries last week and a brain surgery on Monday. We have been in the hospital since birth. I was so anxious to even post her gofundme. This literally makes me sick."
Enjoyed reading our story? Download BRIEFLY's news app on Google Play now and stay up-to-date with major South African news!