Full details about the food trucks business
Food-related businesses are among the most profitable ventures to try out. They can, however, pose as a difficult business to run if the right measures are not put in place. One such a way of doing this business is trying out a food truck business. This can turn out to be a very profitable venture, especially when the right measures are put in place. These are the important facts that one should know of if they are planning on starting this business.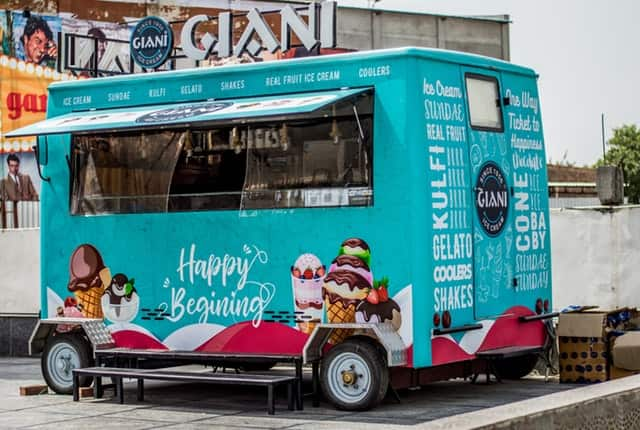 The stereotype that food trucks business was more of an ugly enterprise that would sell unhealthy food is so overrated. Currently, this is one business that is stealing the attention of most people. These are the most sought locations because of how convenient they are. To add to it, the best chefs are making the most out of their skills by working in this business. Like any other venture, this one will also require one to extensively carry out research and come up with a workable business plan that can be translated into your situation to make maximum profits.
Everything you have to know about running a food truck business
How do I start a food truck business? If you are worried about everything you have to know for you to try out this business, getting these facts right might come in handy. The hack to making it in this venture is ensuring that you capture your market by introducing something unique.
READ ALSO: 75 small business ideas in South Africa that actually work in 2019
Applying for a permit and settling for a suitable location
Before thinking of starting this venture, it is wise to conduct research and settle for the most suitable location. In as much as one is allowed to move around with their trucks, it is quite a competitive venture. The location greatly influences the profit margins.
Do you need a licence for a food truck? This is one of the questions that potential investors might be interested in knowing more about. These are some of the licences that you will be required to own for you to venture into the business: a health permit, business licence, safety licence, and liquor certificate if you plan on selling liquor in your business. If you are planning on installing a music system in your truck, you will also need a licence for that. You will also be required to have permission to pack your truck on the specific location.
Come up with a name for your business
Creativity is one of the key hacks in this venture. Coming up with a creative name for your business will play a very important role in marketing it. Coming up with a unique menu will also be beneficial as you will attract people through that. Coming up with a menu that reflects the theme of the venture will also serve you right.
Secure funds for your business
This venture can be costly as it requires a huge amount of money as capital. Getting your facts right on how you will raise money for the truck as well as that to run the business will help you in planning how big your business will be. Planning and ensuring that the venture is economically feasible before actualizing it will help you save yourself from getting into awkward financial situations.
If you cannot afford to raise funds to buy a truck, you could consider renting one. You could check out the food truck association South Africa. Comparing the rates for renting and hiring one will help in making a brilliant financial decision. If you can afford to buy one, considering the food trucks South Africa association selling second-hand trucks could help you save some coins. If you opt to buy a second-hand truck, you should consider renovating it.
Alternatively, you could also consider opting for food trailers. They could also serve the same purpose.
Actualize the project
This is the most rewarding and yet the most crucial step in the procedure. It involves stocking the required materials and ingredients into the truck. At this step, you should ensure that you put in mind the funds that will be required to repay for the truck. It also involves hiring the professionals that you intend to work with. Consulting from the professionals could also help in settling for the most profitable dishes.
Market your venture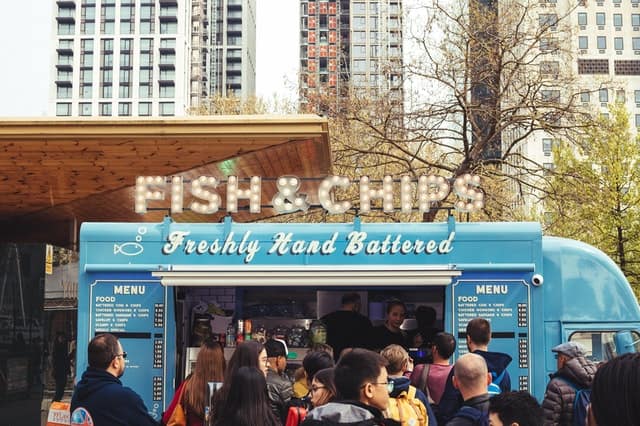 After putting everything together, you can go ahead to market your business. Doing so will help increase sales and improve your profit margins. You could do so by giving offers regularly. Making use of platforms like social media will also help a big deal in growing your venture. If you have any special menus, you could use that as a strategy of attracting people to your venture.
Another thing that will help in marketing your venture is ensuring that the food that you sell is appetising and appealing to the eyes. That way, you will involuntarily attract customers and grow your brand.
If you are not so confident about starting the venture, you could consider learning a few tips from the ones that are already established. The food trucks Cape Town could provide the best options to benchmark. You might end up landing options on where to rent the Cape Town food trucks.
Learning from an established enterprise might also help you in landing the best deals for food trucks for sale. It will also help you get a hold of the hands-on skills that will be required in managing the enterprise.
Running a food truck business is not any different from running any other food business. All it requires is dedication and giving it your best. Food truck South Africa is one of the ventures that is working out for most people. Following these tips will yield fruits if you choose to incorporate discipline into the business.
READ ALSO:
55 lucrative business ideas for women
Fastest growing industries in South Africa 2019
Top 5 plastic recycling companies in South Africa 2019
Source: Briefly News