It is a new month and Generations: The Legacy still has its flame on, ready to serve you all the juice and drama in the world. Regardless of whether or not you are a fan of soap operas, the events in this show will leave you begging for more. You do not want to miss out. These Generations: The Legacy Teasers are a tip of the iceberg on what to expect in October.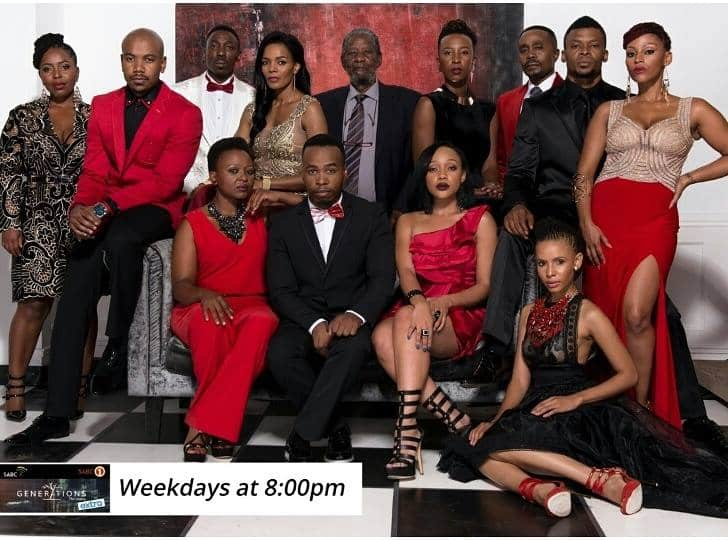 If you are not a fan of soap operas, watching South African soapies, especially Generations: The Legacy, will convince you otherwise. There are so many aspects that you are bound to fall in love with in the show. Despite the soapie being among the oldest in the country, the humour in the drama never seems to get old. These Generations: The Legacy Teasers are enough proof of what the Generations: The Legacy cast have been up to. You do not want to miss out on any bit of the drama.
Generations: The Legacy Teasers October 2019
It seems like every Generations: The Legacy episode is going to leave your curiosity at its peak. These teasers are a sneak peek of how things are going to turn out in the coming episodes:
READ ALSO: Imbewu: The Seed Teasers - September 2019
Episode 222 (1272) - Tuesday, 1st of October, 2019
Tau says yes to something that he was not sure he would agree to. Bulelwa is astonished where she finds out about Mazwi's destination. Is Mrekza going to take more from his stubborn wife?
Episode 223 (1273) - Wednesday, 2nd of October, 2019
Someone says something that makes the efforts that Lucy has been putting get crashed. Crazy J is willing to do everything that it takes, even if it means lying to Lesedi, just to ensure that he has a new future with her. Cosmo has been put on the limelight at his place of work.
Episode 224 (1274) - Thursday, 3rd of October, 2019
The letter that Boipelo writes to Diales leaves her in shock that she can barely speak. Two people who have been enemies for the longest time celebrate their success. Smanga has confidential information. Is he going to disclose it?
Episode 225 (1275) - Friday, 4th of October, 2019
It dawns on the Moroka brothers that they could have come across something that could have been significant. Gog'Flo gives the queen of Kasi a warning. The feeling that an expectant mother experiences when their baby kicks could be mind-blowing and overwhelming.
Episode 226 (1276) - Monday, 7th of October, 2019
Pele is excited and happy when someone that could serve as a lead comes his way. Crazy J is not sure about the promises that he made earlier on. Mrekza comes in handy at the end of the day.
Episode 227 (1277) - Tuesday, 8th of October, 2019
The Morokas get their heads together in trying to find the best person who will be the successor. Lerato is concerned that Lerato's obsession could be getting out of hand. Gadaffi is up with the idea of making a plan with the police.
Episode 228 (1278) - Wednesday, 9th of October, 2019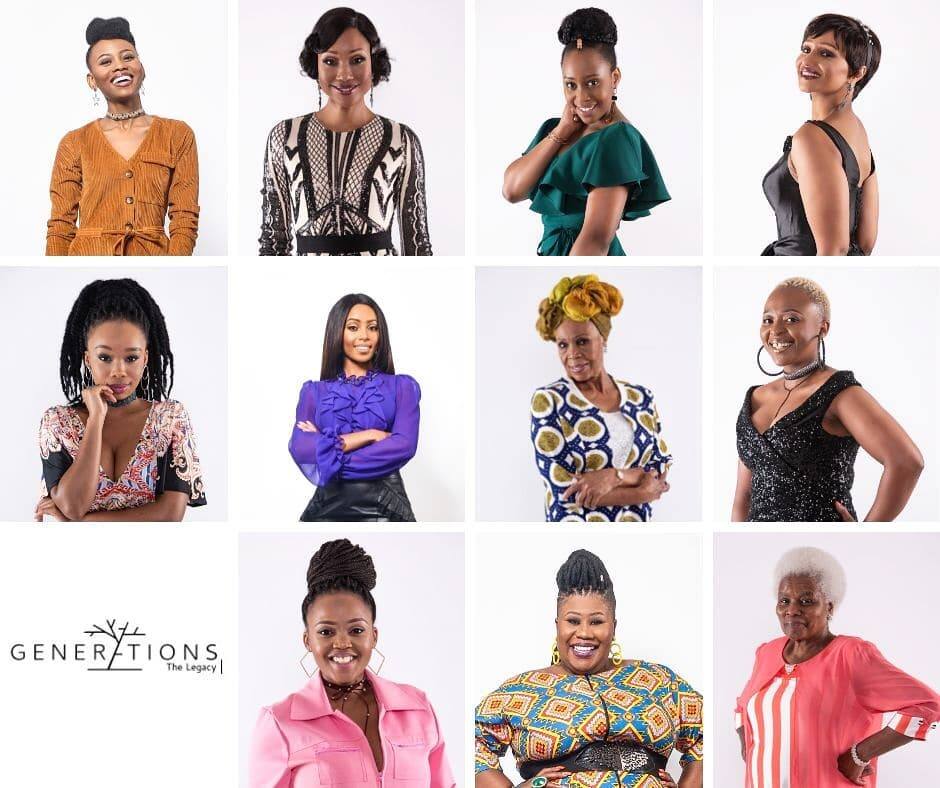 Someone is experiencing a stabbing pain, that could not be a good sign. Mazwi is in a difficult position as he has to break the bad news to Diale's family. Cosmo is back on the limelight after his favour is recalled.
Episode 229 (1279) - Thursday, 10th of October, 2019
Bulelwa makes a revelation that has a very significant impact on Tau. It leaves her feeling relieved even though she seems to be worried. You would not believe the identity of the lady who punches Crazy J in the face. Sphe is in a very awkward situation as she has to break very bad news to one of the family members.
Episode 230 (1280) - Friday, 11th of October, 2019
Lesedi is beginning to get worried about herself and her kid. The Morakas are in a fix about how they are going to help one of their family members. Pele is still trying to figure out how things went back to normal so easily.
Episode 231 (1281) - Monday, 14th of October, 2019
Dr Sylvaine makes a shocking announcement to the family that has been anxious. Palesa gets extremely angry with her boss and the way she reacts leaves everyone shocked, including herself. Mazwi tries to make his interests known. He, however, ends up pushing buttons.
Episode 232 (1282) - Tuesday, 15th of October, 2019
The Moraka family opts to put their plan on hold for a while. The exchange that Zitha and Sphe have had is suddenly cut short. Bulelwa offers a helping hand. Her help is, however, rejected. This makes her feel hurt.
Episode 233 (1283) - Wednesday, 16th of October, 2019
Smanga receives bad news from Dr Mokoena. Pele finds out about the discomforting call and hurriedly goes to the scene. Two horrified onlookers get out of a shoot out without being hurt.
Episode 234 (1284) - Thursday, 17th of October, 2019
Another murder happens and this time around, a cop is killed. A wrong person is incriminated. While cleaning the house, Palesa comes across some money and she keeps it for herself. Lesedi is pissed off at Crazy J for doing what she tells him to do.
Episode 235 (1285) - Friday, 18th of October, 2019
Kabisi has his eyes on his goals and does not look like he is going to let anything or anyone derail his focus. Jack accidentally asks for help from the wrong person. Mazwi is shocked to find out the people who have been linked to the murder that took place.
Episode 236 (1286) - Monday, 21st of October, 2019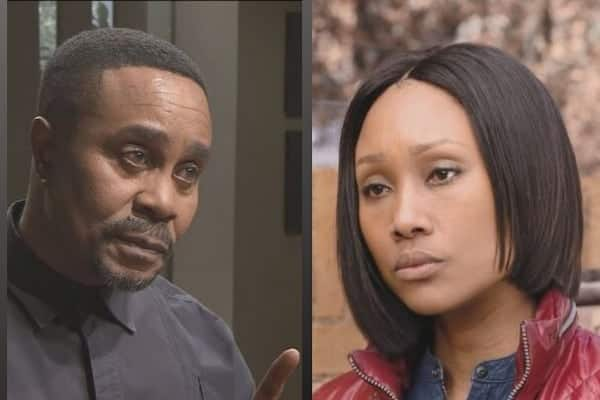 The police visit the Moroka family and their departure leaves the family in shock. Robert acquires a dirty gun. Could he be planning to do something fishy? The efforts that Bulelwa has been putting into getting her man from his condition, seems to be deteriorating and bear no fruit.
Episode 237 (1287)- Tuesday, 22nd of October, 2019
Palesa lands into trouble at her workplace. Pele gets tipped off about the location where the fugitives could be hiding. The heart rate of the newborn drops and the new parents cannot help expressing their fear and anxiety.
Episode 238 (1288) - Wednesday, 23rd of October, 2019
The girls try to come up with a plan that they will use to tell their version of the story. Smanga is experiencing a season where he is going through a series of bad things.
Episode 239 (1289) - Thursday, 24th of October, 2019
Bulelwa is not ready to let the opinion of a domestic worker dictate how she is supposed to live her life. Robert requests the man in charge for his help. Gadaffi is surprised when it dawns on him what the identity of the man on his door is.
Episode 240 (1290) - Friday, 25th of October, 2019
Mpho is asked to leave on false claims. Palesa's first miracle comes to pass. Kabisi is impressed with the change that his nephew is portraying.
Episode 241 (1291) - Monday, 28th of October, 2019
Two former lovers find themselves sharing a special moment. The baby gets home and the atmosphere gets more tensed up. Someone chooses to surprise Mazwi.
Episode 242 (1292) - Tuesday, 29th of October, 2019
A cop who is corrupt is forced to arrest someone unlawfully. Something good is stirring between Sphe and Zitha. Crazy J is in a situation that badly needs him to deliver good results.
Episode 243 (1293) - Wednesday, 30th of October, 2019
Kabisi catches his nephew by surprise when he lays a set of ultimatums. Cosmo makes a revelation that leaves Pele shaken. Lesedi is not patient to listen to Lucy's version of the story.
Episode 244 (1294) - Thursday, 31st of October, 2019 – Halloween
The worst happens as Palesa collapses and has to be rushed to the hospital. Things do not turn out to well for the women that have been on the run. Someone visits Tau and he cannot comprehend why the person has come in the first place.
Generations: The Legacy Teasers for October are proof that a lot of drama is going to happen in the show. Are you ready to handle it? If not, brace yourself, because October is not going to be an ordinary month for the show. Be sure to watch it every weekday at 8.00 pm on SABC1.
READ ALSO: