If you ever find yourself involuntarily starring at your screen when The River is being aired, be sure that getting to know more about the show will make you fall in love with it. It does not matter whether you are a fan of the show or not, The River Teasers are out to highlight the most interesting parts about the show that will make you want to check it out.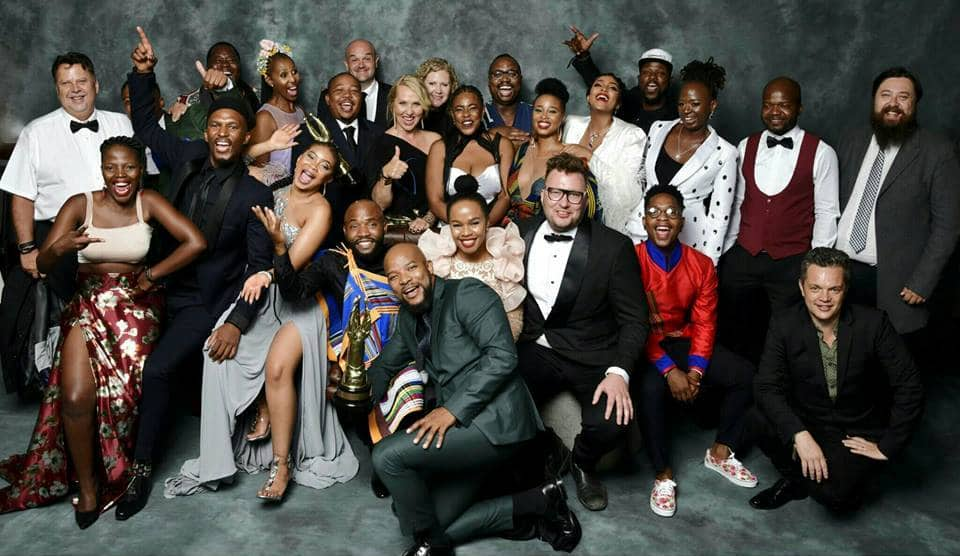 The River is one of the soapies that has not disappointed its fans when it comes to giving the most humorous episodes. The drama in the show keeps on taking a new turn. Hearts are getting broken as some of the cast members plot on how they will revenge all the wrong that was done to them. That is what The River Teasers are highlighting. You ought to get in-depth information about what will happen by watching the show.
The River Teasers September 2019
The River cast is back at doing what it does best. Each one of these The River episodes is bound to capture your attention and make you develop an interest in the show. How about getting the highlights of what the soapie has for its fans in September?
READ ALSO: Scandal! Teasers: September 2019
Episode 156 - Monday, 2nd of September, 2019
Stuck
Lindiwe's manipulative nature might be the cause of her downfall. Detective Tshabalala brings Cobra something that does not please him.
Episode 157 - Tuesday, 3rd of September, 2019
Turning Tables
Cobra goes overboard with his celebrations. The Dikana family is left with no other option but to face their problems and worst fears.
Episode 158 - Wednesday, 4th of September, 2019
Home To Roost
It is time for Cobra to pay for the actions that he has been engaging in. A romance that no one expected is about to be rekindled.
Episode 159 - Thursday, 5th of September, 2019
Home Again
Cobra does another messy action. Dimpho and Tumi are left to fix the situation for him. The parents of Andile and Mbali resort to trying to get along. That move leaves them in confusion.
Episode 160 - Friday, 6th of September, 2019
A Sorry State
Everyone seems to be staying away from Cobra. That leads him to resort to making a very drastic decision. Zweli makes a request that Lindiwe least expected and that leads her to get out of the room.
Episode 161 - Monday, 9th of September, 2019
Back By Popular Demand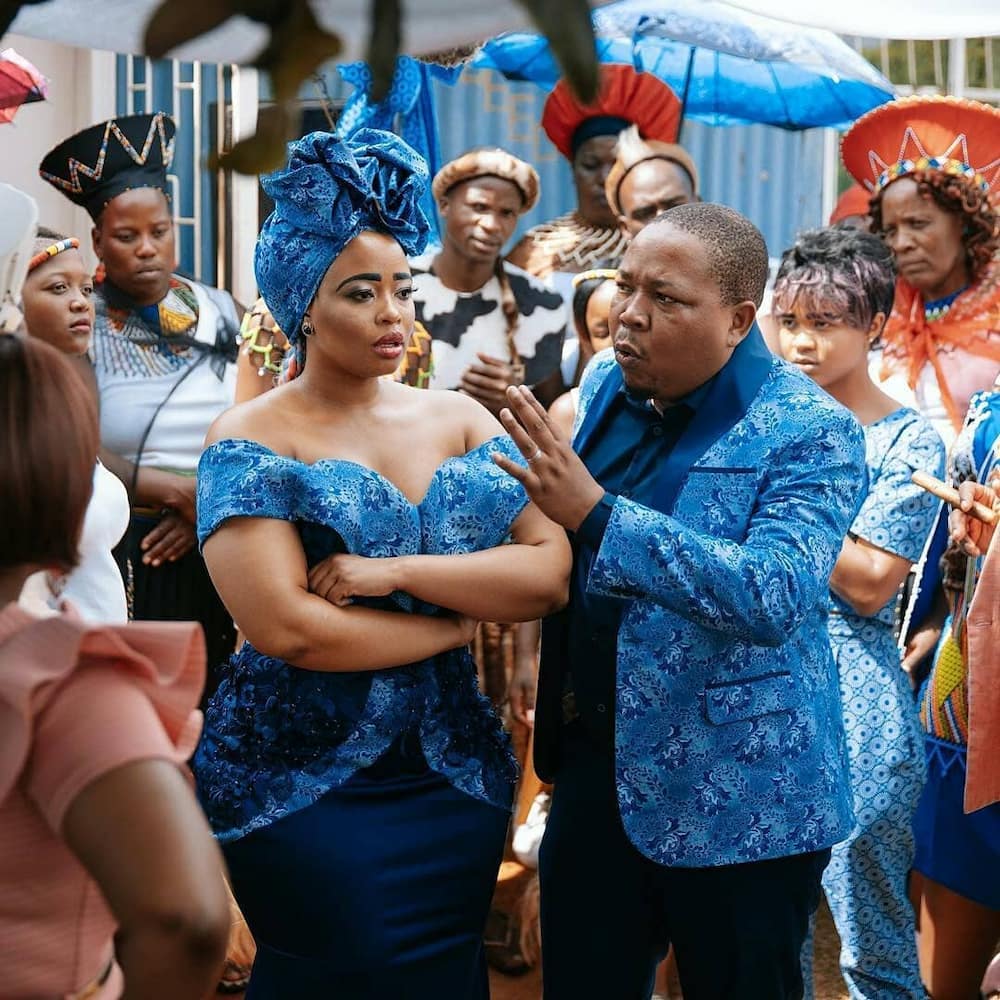 Lindiwe is adamant about making everyone face the consequences of what they did to her. Cobra is at the verge of getting what he has been wishing for. He is just about to learn that it is not a good thing.
Episode 162 - Tuesday, 10th of September, 2019
Withdrawal
Dimpho is unable to comprehend the methods that Kedibone intends to use in helping Cobra get out of his situation. Zweli and Lindiwe come to a consensus about starting over again.
Episode 163 - Wednesday, 11th of September, 2019
Stark Raving Mad
Lindiwe offers Tumi a very pleasing offer that she is unable turn down. In order to get out of the situation that he is in, Cobra resorts to becoming violent.
Episode 164 - Thursday, 12th of September, 2019
Taking Names
Lindiwe has a long list of the things that have to happen to the people that hurt her, for her to recover from her situation. Kedibone and Cobra finally get to a consensus.
Episode 165 - Friday, 13th of September, 2019
Now We're Even
Lindiwe is slowly admitting that she had a part to play in things taking a bad turn for her. She is, however, hopeful that something positive is bound to happen. Khabzela finds out about something that revives the past situations where she was hurt.
Episode 166 - Monday, 16th of September, 2019
The Puppet Master
Things do not go so well for two people who are the best of friends. Zolani is going through her worst experience.
Episode 167- Tuesday, 17th of September, 2019
A Killer In Refilwe
Khabzela is so hopeful that he will be supported by particular people. To his surprise, his hopes are dimmed when the people he was banking on do not comply.
Episode 168 - Wednesday, 18th of September, 2019
The Black Card
Flora finds out about someone that she cares about being harassed. This hurts her terribly. She decides to trust her gut and face the situation.
Episode 169 - Thursday, 19th of September, 2019
Declined!
Cobra's lucky stars suddenly shine in his favour. Veronica, on the other hand, experiences a sudden change in her situation.
Episode 170 - Friday, 20th of September, 2019
A Hail of Bullets
Khabzela is so angry and her anger could be getting out of control. Lindiwe is vindicated as she watches her foe's downfall.
Episode 171 - Monday, 23rd of September, 2019
Walking Tall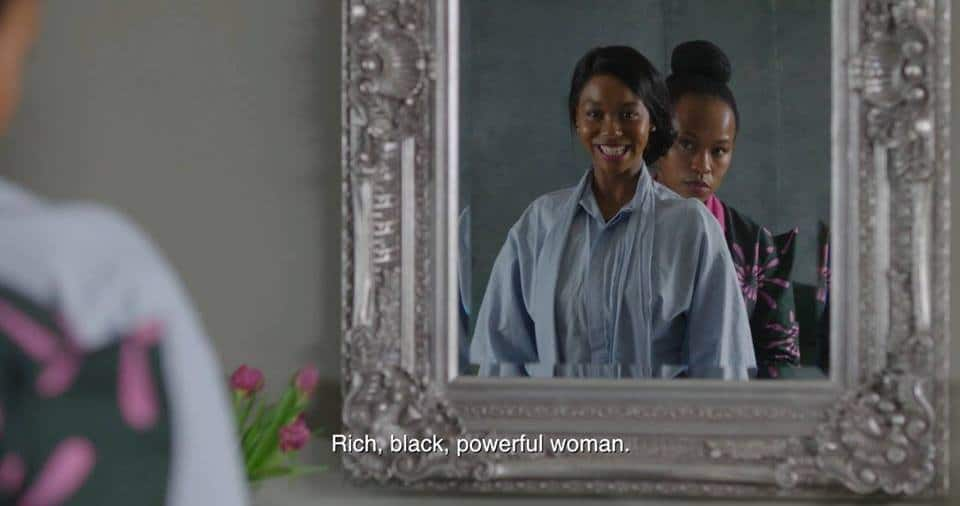 Kedibone comes up with an idea that she is convinced will help Khabzela solve her situation. She is, however, afraid that it might end up hurting her brother's children. Lindiwe receives a message about Zweli. The message leaves her shaken.
Episode 172 - Tuesday, 24th of September, 2019
Discovery!
A big discovery has been made at Khanyisa Diamonds. This discovery might end up changing the life of Lindiwe. Kedibone makes a decision that ends up making her family crumble.
Episode 173 - Wednesday, 25th of September, 2019
Skeletons
Khabzela is so focused on revenging the bad things that have happened to her. Her move leaves Kedibone at the verge of dying. The discovery that Cobra makes at the mines makes him feel like he has just won a jackpot.
Episode 174 - Thursday, 26th of September, 2019
Seeing Double
The surprise that Andile had put up for Njabulo does not go as planned. Flora is still trying to come to terms with the incident that transpired between Khabzela and her friend.
Episode 175 - Friday, 27th of September, 2019
New Beginnings, Old Wounds
Andile and Lindiwe are bound to get into another disagreement. Meanwhile, the effort that Cobra has been putting in is beginning to pay him off.
Episode 176 - Monday, 30th of September, 2019
The Hate You Give
The children in the Mokoena family are unable to get to an agreement on what better way to honour their father. Lindiwe is finding it difficult to believe what her son has turned out to become.
From these highlights in The River Teasers, you can tell that the show is going to get so heated up in September. You do not want to miss out on how tables are going to turn for some of the cast members while others will be revenging the evil that was done unto them. All these are a sneak peek. All the tea is going to be spilt on every episode of the show that is aired on 1Magic every weekday from 8.00 pm.
READ ALSO:
Imbewu: The Seed Teasers - September 2019