The Throne Teasers have, over time, proven to be one of the best soapie teasers that are broadcast on South African television stations. Whether you have the privilege of watching it on your local TV station or through the cable TV, you can be sure of the best of entertaining scenes every time you have the opportunity to watch an episode. So, in our bid to help you stay ahead of other viewers, here are the interesting highlights of what you should watch out for in The Throne teasers for September 2019.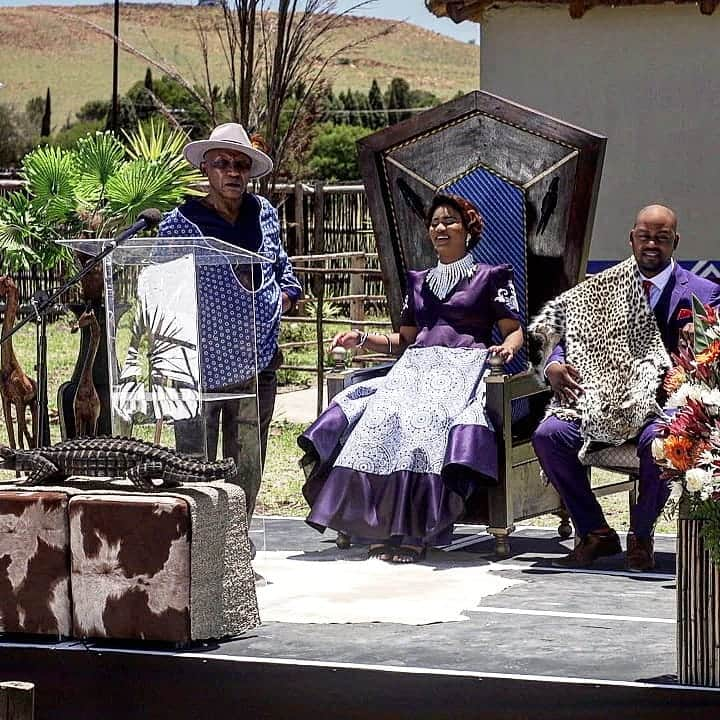 The Throne soapie teasers focus on how a once modest and peaceful kingdom turned into a battlefield with Queen Mosadi Kwena, who is the ruling power standing at the centre of it all. Between her two daughters, Mosetsana and Kefilwe, she has a significant challenge of getting who is worthy to inherit the throne. And while the search goes on, Moseki, the queen's brother, makes his intentions of taking over known and out of desperation, he goes on to countermand the set protocol. So, who ends up taking the throne? Find out from The Throne Mzansi Magic teasers.
The Throne teasers September 2019 TVSA
Episode 229 - Monday, 2nd of September, 2019
Title: The Confession!
Sello and Odirile execute their plan of mounting pressure on the car thief so he would confess while Lazarus prepares to steal the cattle of Maswabi for the last time.
READ ALSO: The Throne Teasers: August 2019
Episode 230 - Tuesday, 3rd of September, 2019
Title: Who Dies Tonight?
Odirile and Sello make an effort to land themselves deeper into more trouble while Lazarus is left alone.
Episode 231 - Wednesday, 4th of September, 2019
Title: The Revived Twist
Lazarus awakes from his sleep as Goitseone desires that his mother would let Lazarus be but the religion she practices would not allow it. Also, Lazarus confesses, and Mosadi summons the courage by apologising to Odirile. Then, Odirile and Sello have the conviction that the person who has stolen the car is hiding somewhere.
Episode 232 - Thursday, 5th of September, 2019
Title: A Hostage Situation!
You will find out whether the end of Odirile and Sello have come as all their atrocities return to haunt them while a hostage situation has been detected in Kweneng. More so, Lazarus finds himself with a very heroic task as a result of what Maswabi put him up with.
Episode 233 - Monday, 9th of September, 2019
Title: The Dark Hero
The heroic story of Sello moves the couple to the level that they never thought of while Lazarus could hear the voice of God speaking to him. Also, Otsile and Tumelo lay some things to rest.
Episode 234 - Tuesday, 10th of September, 2019
Title: What An Announcement!
Odirile and Sello are found celebrating their victory by announcing to the village hugely, and Queen Mosadi celebrates the bravery of Sello while Lazarus resolves to do the work of the Lord.
Episode 235 - Wednesday, 11th of September, 2019
Title: A Little Prayer For You!
The family of Kwena and Queen Mosadi work unanimously to make the dream wedding of Odirile come to fruition while Lazarus strives harder in his bid to preach and he is found doing so under the tree.
READ ALSO: Nick Mallett biography: age, wife, education and SuperSport
Episode 236 - Thursday 12th of September, 2019
Title: Till Tshego Do Us Part!
The happily-ever-after life of Odirile unceremoniously comes to a halt because a third party pokes its head forcibly into her home. Then, Lazarus makes a point that he is more than an ordinary preacher while the skeleton of Sello has started hurtling out of the closet as he and Odirile brace themselves for unity.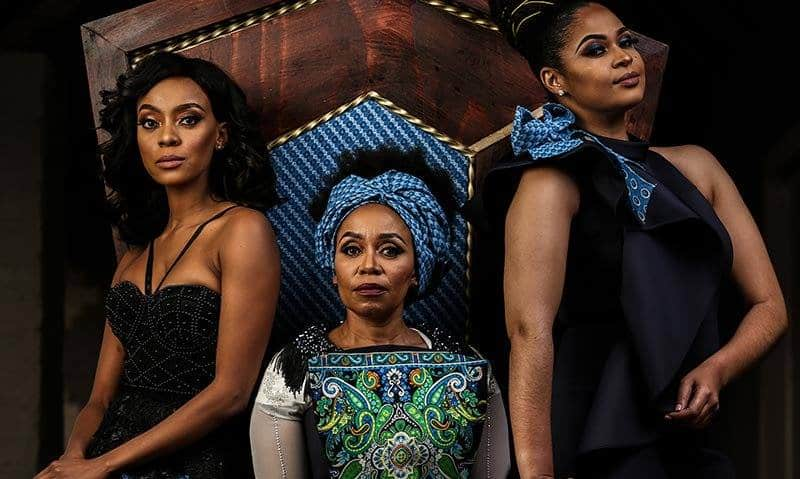 Episode 237 - Monday. 16th of September, 2019
Title: Lies and Miracles
Sello confesses to fuming Odirile of having a wife while the miracle work of Lazarus has started spreading throughout Kweneng village.
Episode 238 - Tuesday, 17th of September, 2019
Title: How Many Fingers Do You See?
More of the lies of Sello are exposed and based on the miracles that have hit Kweneng; it seems that there is more to the wave than meets the eye.
Episode 239 - Wednesday, 18th of September, 2019
Title: The Angry Wife
Based on the teasers of The Throne for today, you will get to see how the past and current life of Sello traps him down while Lazarus makes up his mind to ensure that everyone is proven wrong. As a result of this, he further shows them that there is indeed a significant change.
Episode 240 - Thursday, 19th of September, 2019
Title: 2 Queens and a King
A shocking decision was made by the Royal Council while Queen Mosadi rocks the world of Odirile. Also, Matshidiso gets enough information about the newly found path of Lazarus.
Episode 241 - Monday, 23rd of September, 2019
Title: First Love!
The healing hands of Lazarus are justified by the old woman as she takes up the position of the general overseer of his tree church. Then, Odirile seems not to be impressed with the way Tshego and Sello get along with each other.
READ ALSO: Lalla Hirayama biography: parents, husband/boyfriend, age, Instagram, cool photos and career
Episode 242 - Tuesday, 24th of September, 2019
Title: An Old Romance Blooms!
Odirile has found herself at her tail's end because of the polygamous situation. Then, Tshego is not willing to give up, except there is a fight. Lazarus returns to strike once again.
Episode 243 - Wednesday, 25th of September, 2019
Title: Star of the Ball!
Tshego has started to nudge Odirile slowly out of the first position. As much as people remain divided over the new path of Lazarus, the old woman convinces everyone about him that he is the second Messiah. Then, the investigation of Matshidiso and Tumelo proves fruitless.
Episode 244 - Thursday, 26th of September, 2019
Title: Cast Out
Slowly, Odirile has started losing the love handle which she has over Sello to Tshego while Matshidiso relentlessly comes with an effort to prove to everyone that Lazarus is nothing but a scam pastor.
Episode 245 - Monday, 30th of September, 2019
Title: Lost Love!
Matshidiso and Mme Naledi lock horns as Odirile strives to win Sello back.
Now that you have gone through this detailed information about each of the episodes of your favourite The Throne teasers, you must have found reasons why you cannot afford to miss any of the episodes this month. So, while you wait for each of the teasers to air from Mondays to Fridays on Mzansi Magic at 19h00, remember to watch out for the exciting highlights of other soapie teasers on this website.
READ ALSO: Yummy Mummy: Actress Keke Mphuti's bouncing baby boy has arrived