- A woman has been honoured for her contribution to the struggle for freedom
- Phila Ndwandwe was a brave female MK fighter
- Her loyalty saved many lives during a time of darkness in South Africa
PAY ATTENTION: Click "See First" under the "Following" tab to see Briefly.co.za News on your News Feed!
Most people believe that it was men who fought in the trenches during the struggle for a democratic South Africa. Women who contributed their 'manpower' are often forgotten or added as footnotes in the story. Phila Ndwandwe is one such woman. Her bravery and sacrifice deserves all the honour and respect.
She was recruited into the ANC in 1985. This was to be the start of a dangerous road for her as she joined the MK fighters.
PAY ATTENTION: Do you want to know what's trending on Briefly.co.za? Join our WhatsApp group today.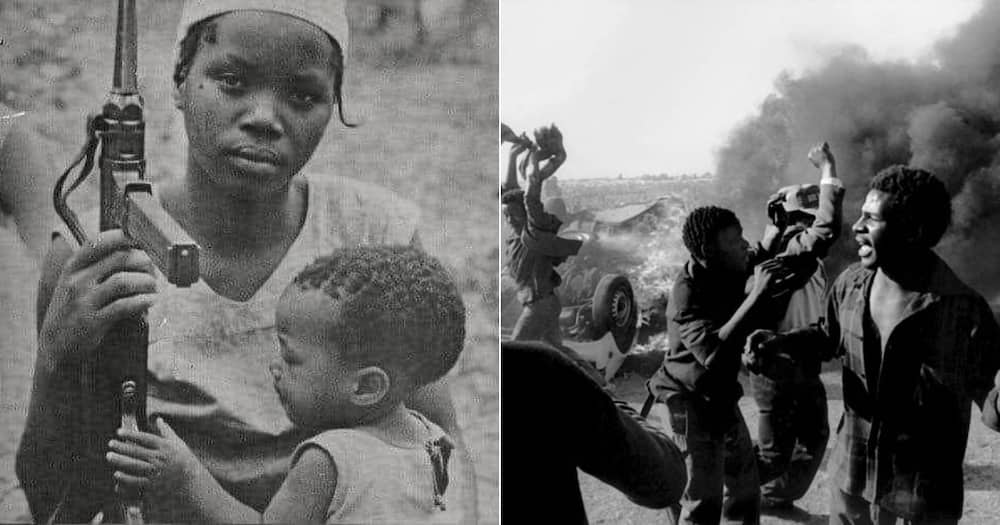 Just three years later, the woman was abducted in Swaziland by apartheid police. During the time of her detainment, she suffered unspeakable horror and was tortured. This was done in an effort to turn her into an informer. Phila was breastfeeding when she was abducted. Her parents were told that she had eloped to Tanzania. Meanwhile, the shallow grave of their child was a mere 10 kilometres from where they lived.
Her death and grave was only discovered after her killers asked for amnesty for her brutal murder. They revealed horrific details about her torture at the TRC hearings. She was repeatedly beaten and kept naked for 10 days. She eventually made herself underwear using a plastic bag.
When they realised they weren't going to get the Commander to betray her comrades, her killers blindfolded her, took her to a veld and shot her in the skull. One of the men who murdered Phila described her as, "Brave. Very brave."
READ ALSO: ANC councillor gifts Mayor Herman Mashaba with the EFF uniform
When her remains were unearthed, the bullet hole in her skull was evident. Her killer revealed that she was shot in a kneeling position.
As we celebrate Women's Month, we celebrate the contributions made by women towards a better South Africa.
We salute you Phila Mbokodo!
Enjoyed reading our story? Download BRIEFLY's news app on Google Play now and stay up-to-date with major South African news!