Gebroke Harte 2 Teasers: September 2019
Are you a fan of soapies? Do you get fascinated by Afrikaans content? If that is the case, Gebroke Harte 2 is back with a bang! You would want to imagine the hype that the show has in store for you. More hearts are getting broken as the drama intensifies. Going through these Gebroke Harte 2 Teasers will make you excited and want to watch the show already.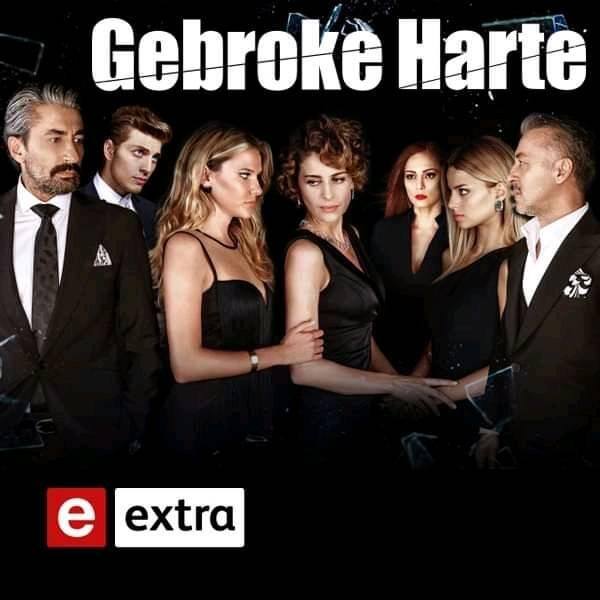 Gebroke Harte 2 is one of the few Afrikaans soapies that will guarantee you value for your time. The show has all the drama that will leave you begging for more. The Gebroke Harte 2 cast members have not come to play in the show as they are determined to keep your adrenaline at its peak throughout the better part of the show. At the end of each episode, you will be left in suspense on what is bound to happen in the episode that precedes. For that reason, you might want to check out these Gebroke Harte 2 Teasers for September as they will highlight some of the key areas that you might want to check out in the show.
Gebroke Harte 2 Teasers September 2019
These are some of the highlights in the Gebroke Harte 2 episodes for September:
READ ALSO: The Throne Teasers: September 2019
Episode 41 - Monday, 2nd of September, 2019
Keriman comes up with a plan to try and blackmail Rahmi. The plan, however, does not go according to his expectations. Gulseren and Cihan get into a quarrel about the expectations that he has. Cihan finds it hard to believe that Dilara has an affair with someone else.
Episode 42 - Tuesday, 3rd of September, 2019
Cihan gathers the gut to question Dilara about her relationship. The bad blood between Ozan and Dilara intensifies especially when he finds out about her relationship with Harun.
Episode 43 - Wednesday, 4th of September, 2019
Harun unexpectedly makes a proposal to Dilara. Ozan offers to protect a lady from her boyfriend who seems to be hostile. His idea lands him into hot soup.
Episode 44 - Thursday, 5th of September, 2019
Harun has a feeling that Candan could have had a hand in the visit that Ozan made. Ozan, on the other hand, is fighting for his life despite his condition being critical.
Episode 45 - Friday, 6th of September, 2019
Rahmi and Denzi's mother are lucky to have a sit-down, although a very sensitive secret is brought out. Ozan's condition is slowly getting better as he recuperates from surgery. Dilara is told something that leaves her shaken.
Episode 46 - Monday, 9th of September, 2019
Dilara is not sure about handling the shock so she opts to confide in Candan. As Ozan struggles to get better, someone brings him bad news. Cihan makes up his mind to compete Haru. Could he have run out of time?
Episode 47 - Tuesday, 10th of September, 2019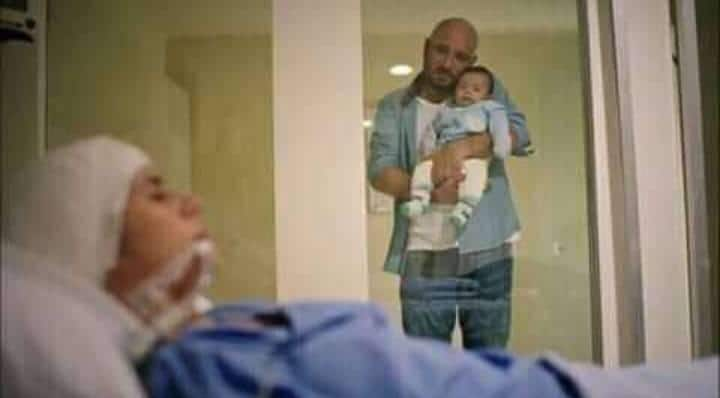 Cihan tries to warn Dilara against being involved with Harun. His efforts do not seem to yield any fruits. Dilara makes a confession that significantly impacts two people who were not seeing eye to eye. Hazal causes a drift to exist between her and Gulseren.
Episode 48 - Wednesday, 11th of September, 2019
Candan is haunted by a ghost from her past. Cihan is starting to see beyond the horizon the reason why Harun has thirstily been yearning to revenge. Gulseren is beginning to have second thoughts about the wedding.
Episode 49 - Thursday, 12th of September, 2019
Dilara gets frustrated after she comes across a picture that insinuates that Candan and Harun were once in a relationship. Cihan chooses to take issues into his own hands by taking a gun.
Episode 50 - Friday, 13th of September, 2019
Cihan has a very difficult decision to make as he has to choose between his loyalty for Dilara and the love that he has for Gulseren. Gulseren goes through an embarrassing situation that leaves her doubting herself. Dilara chooses to take a leave, although her decision saddens Ozan.
Episode 51 - Monday, 16th of September, 2019
The risky behaviour that Hazal is portraying might lead her into trouble with the police. Candan has her eyes on a new target. Could she be planning to start over again?
Episode 52- Tuesday, 17th of September, 2019
The relationship between Gulseren and Cihan is starting to face challenges. Cihan faces Dilara regarding the sonar images.
Episode 53 - Wednesday, 18th of September, 2019
Harun is about to get to Candan. Will Candan's friends be able to come through and save her? Gulseren pulls a heroic stunt that has a likelihood of making her go on the wrong side of the law.
Episode 54 - Thursday, 19th of September, 2019
Keriman finds out information that she is going to use to incriminate Rahmi. The relationship that Cansu and Deniz has had, is hitting rock bottom despite the fact that Rahmi has tried to intervene. The problems that Gulseren and Cihan have, are getting worse.
Episode 55 - Friday, 20th of September, 2019
Dilara gets involved in a confrontation while in the mansion. She ends up fainting. This makes it even more difficult for her to keep the truth away from Ozan. Rahmi finally meets Harun. Solmaz and Alper are being investigated for being involved in a murder.
Episode 56 - Monday, 23rd of September, 2019
Cihan is beginning to feel jealous of the friendship that Ozkan has with Gulseren. Rahmi gets into a heated argument with Harun.
Episode 57 - Tuesday, 24th of September, 2019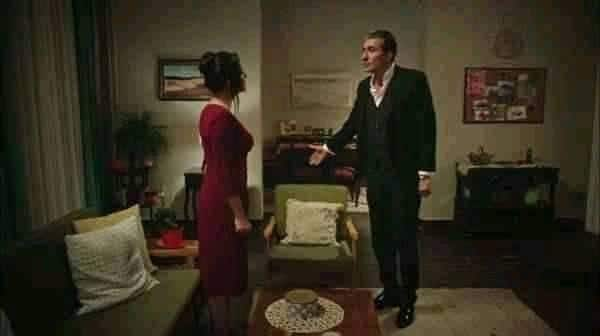 Someone sends Cihan news that leaves him feeling less guilty about the death of Hayal. Will that new information make Harun forgive him? Dilara opts to go to London and terminate her pregnancy. Gulseren finds out about the relationship that Harun had with Cigdem.
Episode 58 - Wednesday, 25th of September, 2019
Gulseren faces Cihan to question him about the trip with Dilara to London. Even though Dilara has her insecurities, she is still in for the wedding plans that have been going on. Dilara is in a situation where she has to make a very important decision.
Episode 59 - Thursday, 26th of September, 2019
The jealousy that Harun has for Cihan and his relationship with Dilara causes him to completely cut him out of his life. Hazal is trying to implement her old tricks. She, however, ends up getting caught.
Episode 60 - Friday, 27th of September, 2019
Something happens to Dilara's grandmother. She ends up meeting Harun face to face. Dilara makes something up and tells him. It does not cross her mind that the made-up story could have dire consequences on the people around her. Dilara also makes up her mind to clear the bad blood that had been existing between her and Gulseren
Episode 61 - Monday, 30th of September, 2019
Candan is nowhere to be seen. This causes Yildirim to be anxious and fear for the worst. The Gurpinars get together to have a family dinner. It is not clear to them that this could be the last meal that they will be sharing with Dilara.
September is going to be a heated up month for this soapie as hearts are bound to get broken as more people cross paths. This drama is too much for one to handle if only you have gone through the Gebroke Harte 2 Teasers for September. You could feed your curiosity by catching the show on eExtra every weekday at 7.00 pm.
READ ALSO:
Scandal! Teasers: September 2019
Uzalo Teasers: September 2019
Isithembiso Teasers: September 2019
Source: Briefly News