Skeem Saam Teasers: October 2019
Are you in search of a soapie drama series that you can watch to meet your daily entertainment needs? Or have you been following the trend of events of the popular Skeem Saam teasers and you are eager to know what happens in the episodes of this month? If you answered yes to either or both of these questions, this article is for you. It has exciting highlights of everything you should know as the event of things unfolds this month. You do not have to wait until the teasers are broadcasted as you will have a peek into what to expect.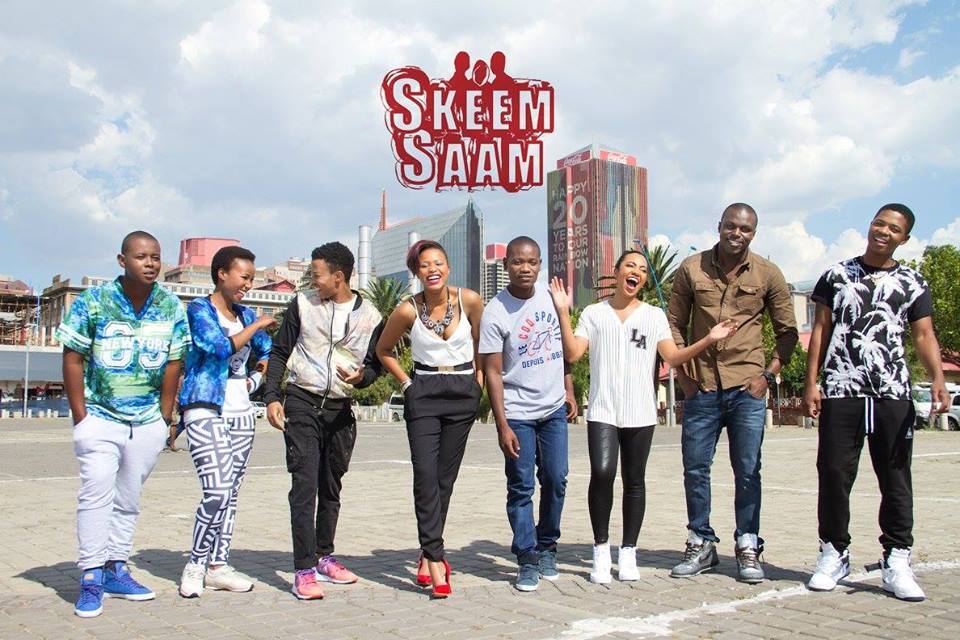 The humorous Skeem Saam soapie teasers have been airing for some time, and with the level of creativity with which each episode is scripted, soapie lovers have found it interesting and worth recommending to others. As touching the writers of this popular television drama series, Kelton Sinyosi is the head writer, while the script and resident editors are Lunga John Radebe and Kgomotso Aphane respectively. Created by Winnie Serite, Skeem Saam daily teasers are shown on SABC1 at 6:30 pm from Mondays to Fridays.
Skeem Saam teasers October 2019
As said earlier, if you have been curious about what Skeem Saam city teasers will be like this month, here is a peek into what Winnie Serite and his crew members have for you.
READ ALSO: Skeem Saam cast: A-Z exhaustive list with pictures
Episode 62 - Tuesday, 1st of October, 2019
Kat is becoming uncomfortable because of the bond between himself and Pretty, and Clement is also unhappy with the Manaka's score on the short story assignment that he did.
Episode 63 - Wednesday, 2nd of October, 2019
Pretty faces a dangerous situation with the best friend of her brother, and Charles is worried about how his nemesis would be released from prison. Then, Clement strives to get across to Manaka.
Episode 64 - Thursday, 3rd of October, 2019
Rachel is found pulling a stunt that threatens ruin to the plans of Marothi as touching a particular beauty queen, while Clement goes around blackmailing Pretty. Also, the ruling made by the Principal upsets Manaka.
Episode 65 - Friday, 4th of October, 2019
It was shocking when Nimza realises what would become of his relationship, and while a man is having an innocent business meeting, his suspicious wife walks in. More so, two neighbours are found competing for a young landscaper's service.
Episode 66 - Monday, 7th of October, 2019
Nimza struggles with an acceptance of the status of his new relationship, while Botshelo and Tumishang eventually find the understanding that they lacked initially in themselves. Also, Lehasa is struggling to get things working as before.
Episode 67 - Tuesday, 8th of October, 2019
The nocturnal escapades of Pretty find her in a mess at home as Mokgadi is unimpressed with the attitude of Principal Thobakgale towards the education of her son. Tumishang makes the first move by unveiling what he has in mind towards a young lady.
Episode 68 - Wednesday, 9th of October, 2019
A shocking discovery was made by Nimza, which makes him conclude that confronting someone about it would be the best option. A teacher warns Alfred to desist from his plot against the downfall of someone, while the relationship of Tumishang and Botshelo is gradually becoming more real.
Episode 69 - Thursday, 10th of October, 2019
Kat attempts to solve some problems after he decided to come clean on the secret affair he was in. Mapitsi and Botshelo are embroiled in a fresh fight that involves the beau of the latter. Then, Leeto makes an attempt to argue the case of Manaka before his family, but every effort made ends in futility.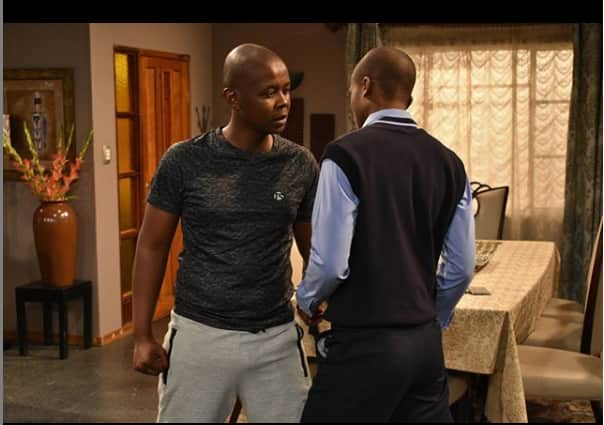 Episode 70 - Friday, 11th of October, 2019
Kat makes a decision with maturity, even though it ends up breaking his heart. There is still a need for Manaka to deal with the cynicism of Noah, and Celia goes everywhere in a bid to get things straightened out.
READ ALSO: Freshlyground's Zolani Mahola announces her departure from the band
Episode 71 - Monday, 14th of October, 2019
The excitement of a young lady is cut short after her newfound lover jilts her, while Leeto is surprised after getting the necessary information on the theory of Noah concerning Manaka. Botshelo cannot wait to share the information about someone coming to spend the night with her flatmate.
Episode 72 - Tuesday, 15th of October, 2019
A stubborn Pretty is about to receive a brutal ultimatum from MaNtuli, and the plan of Tbose to thwart the existing peace between Kat and Kwaito goes pear-shaped. Also, the conduct of Tumishang and Botshelo makes Mapitsi sick to the stomach.
Episode 73 - Wednesday, 16th of October, 2019
Upon finding out that someone has disappeared and is untraceable, Kat becomes really shocked. More so, Mokgadi foolishly harms her cause, while Mr and Mrs Kgomo are left with no choice except to seek assistance from the authorities.
Episode 74 - Thursday, 17th of October, 2019
A father, who is so desperate, is willing to offer a handsome reward to whosoever has a piece of information to share concerning his missing daughter. More so, MaNtuli makes some decisions about the relationship of her daughter,.
Episode 75 - Friday, 18th of October, 2019
Malebana receives a deadline to ensure that Kele's case is resolved, while the demise of Manaka looms closer by the day. Also, Pretty and Kat are happy that their parents want to throw in the towel.
Episode 76 - Monday, 21st of October, 2019
The intensity of heat rises as a local loan shark goes through an interrogation session because of Kelebogile's disappearance, while Alfred gloats because nemesis meets his unpleasant situation. More so, a young woman who finds herself in love calls her brother out because of his lifestyle.
Episode 77 - Tuesday, 22nd of October, 2019
There is a significant breakthrough concerning the Kelebogile case, while Manaka discovers a colleague's evil plot against him, and he goes on to confront them. Also, Kat makes a giant stride by placing a request from MaNtuli.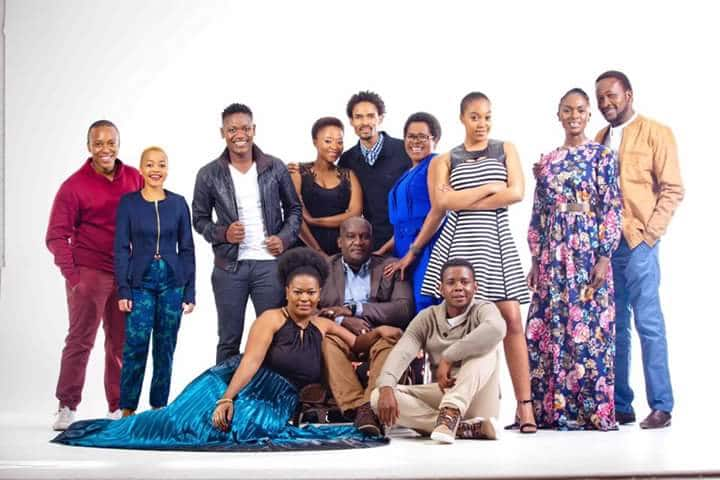 Episode 78 - Wednesday, 23rd of October, 2019
The police discover something that leads to the charge and arrest of the alleged attacker of Kele. Then, Mr Desando shares a piece of information that does not go well concerning the position of Manaka in the school with the Principal. Also, Granny makes an inspiring, affectionate proposal to Kat so that he would be encouraged to spend time with a loved one.
READ ALSO: Bontle Modiselle biography: age, pregnancy announcement, baby, Twin, mother, Priddy Ugly, pictures, dancing and Instagram
Episode 79 - Thursday, 24th of October, 2019
Babeile and Malebana find out new evidence that they can use to exonerate the suspect that they have already gotten for the case of Kele. Moreover, Manaka tries to convince two learners so that they would assist in saving him from the unfortunate situation that he has found himself in.
Episode 80 - Friday, 25th of October, 2019
The suspicions of Mapitsi stir up trouble while Principal faces a difficult task, and the dinner date of Kat, unfortunately, does not go as planned.
Episode 81 - Monday, 28th of October, 2019
The police make arrests based on the case of Kelebogile Kgomo, while one of the staff members at Turf High has a conviction that Sthoko is plotting to displace Manaka. Then, because of a botched dinner date, a controversial couple engages in a fight.
Episode 82 - Tuesday, 29th of October, 2019
An opportunity pops up for Sthoko after one of the beloved teachers of Turf High lost his status, while Kat is struggling with the need to clarify himself before Pretty.
Episode 83 - Wednesday, 30th of October, 2019
A devastated woman confronts the newcomer in Turfloop publicly. More so, Manaka disgraces himself before his enemies, and Pretty asks for pardon for jumping the gun from Kat.
Episode 84 - Thursday, 31st of October, 2019
The way Malebana corners Mapitsi makes Botshelo very pleased, and Alfred gets Sthoko angry because he bumps into her business. It was a surprise to Pretty with the way MaNtuli permits her to dine with the other side.
There you have it! So, what are you waiting for? Join other soapie fans across the country to watch these Skeem Saam teasers daily with an assurance of loads of entertaining stuff.
READ ALSO: A deeper look at Nelson Mandela children and what they are doing today
Source: Briefly News