- A newly-wedded couple, Chloe and Aaron Bailey, had the most surprising thing happen on their wedding day
- The couple had been trying to cut their R10 000 wedding cake when the table holding it collapsed
- The couple looked on in horror as it fell, then burst out in laughter as the bridesmaids ran in to eat some of the macaroons used to decorate it
PAY ATTENTION: Click "See First" under the "Following" tab to see Briefly.co.za News on your News Feed!
Wedding days are often joyful moments in ones lives that would no doubt be unforgettable for the couple.
However, a newly-wedded couple, Chloe and Aaron Bailey, undoubtedly had more unforgettable moments on their wedding day.
Couples cutting their wedding cake are the highlight of most weddings and partners often pay great attention to the cake that would be made for their wedding.
According to reports from Daily Mail, Chloe, 28, and her 29-year-old husband, Aaron, had spent £450 on their three-tiered wedding cake and an additional £100 to get it safely delivered to the wedding venue.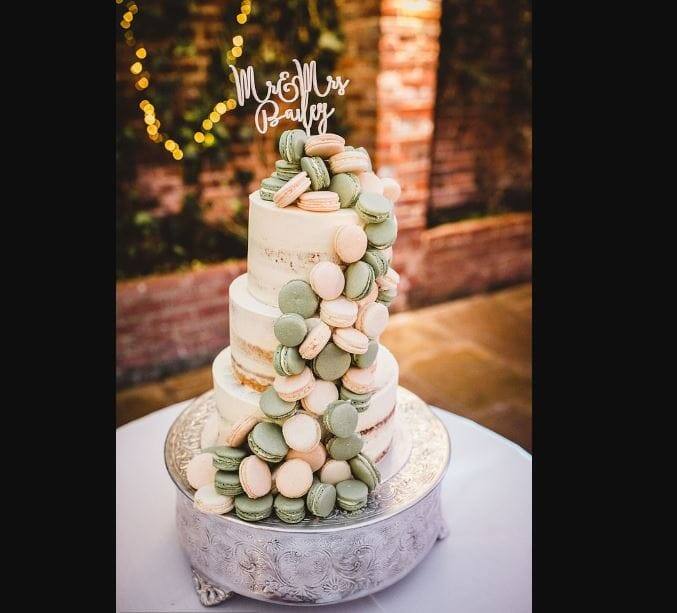 READ ALSO: Man busts serious moves in hospital gown: 'Quick one before theater'
Well, when Aaron and Chloe finally got to the moment when they would cut the cake, the table holding it collapsed as the cake slid off and fell to the floor.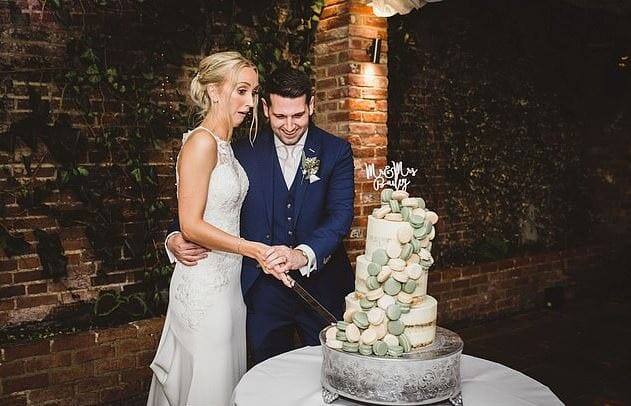 The newlyweds looked on in horror as guests were also quiet for some moments, unsure of how to react.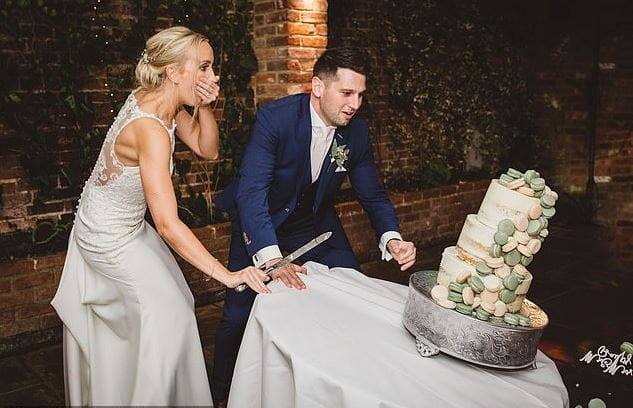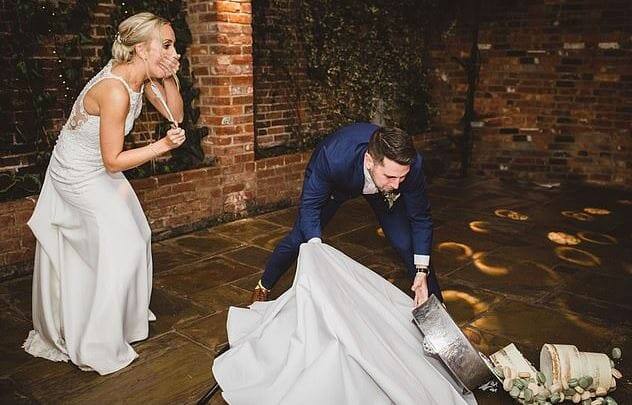 The couple eventually burst into laughter and the guests joined in as bridesmaids swooped in to eat the macaroons from the cake that had splattered to the floor.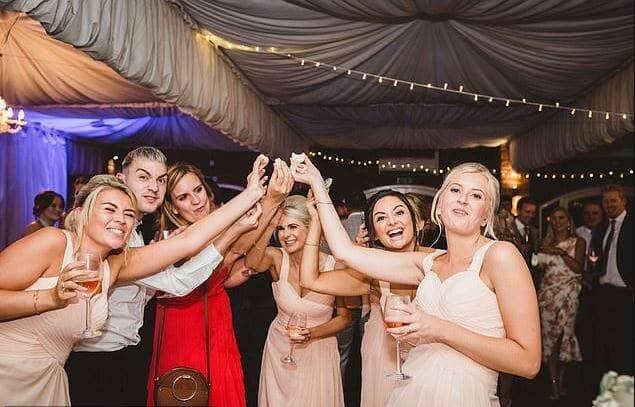 Daily Mail reports that photos from the hilarious and unforgettable moment were captured by wedding photographer, Alisa Esfandiari. See some photos below: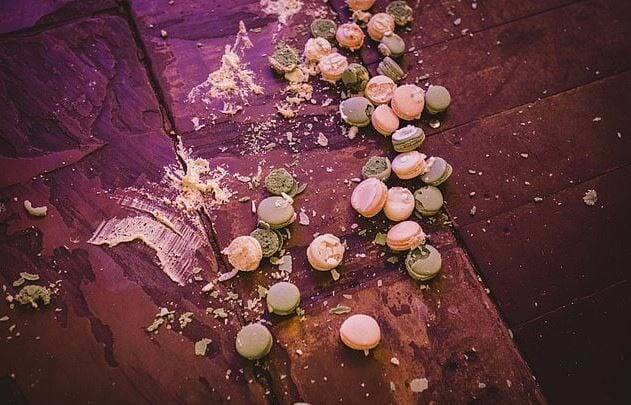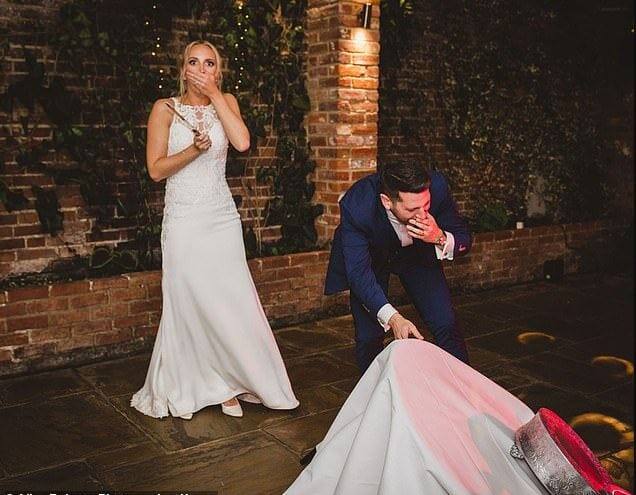 PAY ATTENTION: Do you want to know what's trending on Briefly.co.za? Join our WhatsApp group today.
The bride, Chloe, explained how the cake-falling moment was quite surprising and funny. She said: "What could we do? We just had to laugh it off. It was funny. We will remember that, definitely.
"We barely cut the cake at all. Literally as soon as the knife went into the cake we felt movement underneath it. I think we cut very slightly into it and it went immediately, pretty much."
Speaking further, Chloe said she could not believe something like this would happen at her own wedding and that the guests were unsure of whether to laugh or cry.
"We've both been to so many weddings as well and nothing has ever happened like this before - so we just couldn't believe it ourselves.
"We were really shocked and had a moment of pause. The atmosphere of the whole room just changed and the room paused because they didn't know if we were going to laugh or cry.
"I think we just looked at each other and thought, 'What can you do?'. We just laughed. All the bridesmaids ran in and ate the macaroons off the floor."
The cake was eventually reassembled and the couple looked every bit happy as they posed with it and ate macarons.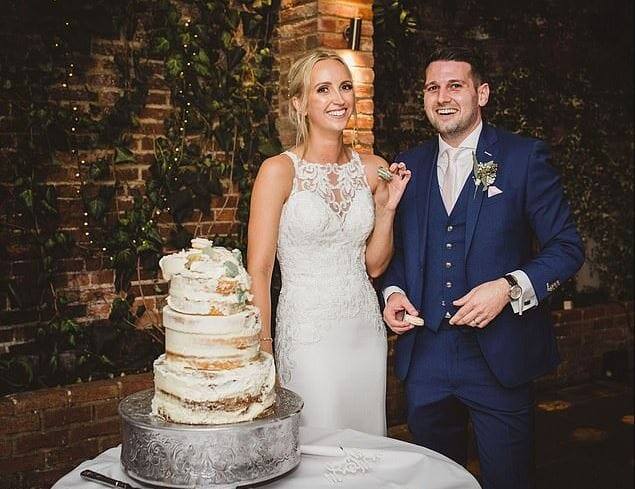 Well, I guess we can say they made the best out of a funny and unexpected situation.
Enjoyed reading our story? Download BRIEFLY's news app on Google Play now and stay up-to-date with major South African news!