PewDiePie, one of the richest YouTubers and social media influencer hit the headlines a couple of days ago when he sealed his union to the love of his life: Marzia Bisognin. The two had been seeing each other for the past eight years and chose to officiate their union in a private ceremony. You might be interested in knowing who PewDiePie's wife is.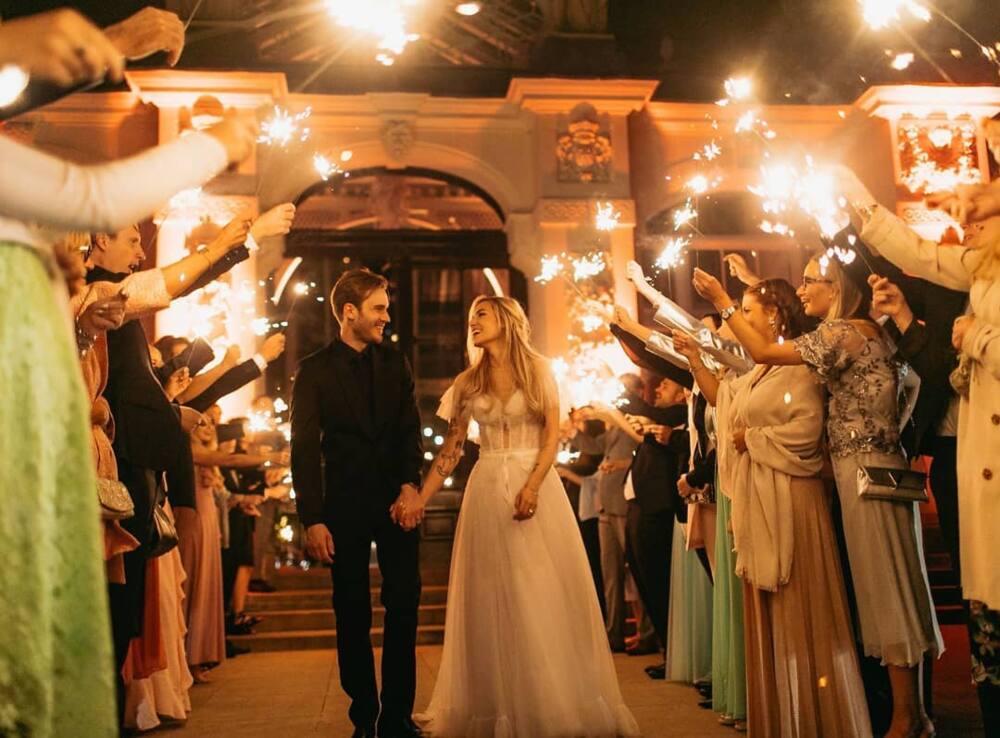 PewDiePie has been topping the headlines for the last couple of days. He has been the talk of the internet for his admirable fanbase and influence that has seen him earn the title of being the owner of the most subscribed YouTube account. He has also been famous for taking in an online competition with T - Series. This time around, he is on the headlines after he married the love of his life in an expensive wedding ceremony.
Who is Marzia Bisognin?
Marzia Bisognin, popularly known as CutiePie, is a twenty-six-year-old Italian fashion designer and YouTube content creator. The latter recently got married to the love of her life a couple of days ago. The two sealed their union in a lavish wedding that was attended by close family members and friends. She is officially PewDiePie's wife now.
READ ALSO: PewDiePie biography: age, wedding, measurements, sub count, logo, merch, vs T series, cars, house and net worth
Marzia Bisognin biography
PewDiePie's wife was born on 21st October 1992 in Vicenza, Italy. As of date, she is twenty-six years old. She is the daughter to Mariziano Bisognin and Franca.
As a young girl, Marzia had a liking for fashion. She got into the YouTube craze where she used to share content about fashion and design. That is how she ended up becoming famous. She, however, shared the last video on her channel. The title of the video was, "Goodbye YouTube" insinuating that she was quitting her YouTube career. By the time she was sharing this video, she had hit 7.5 million subscribers on her channel.
PewDiePie's wife was also passionate about teaching people how to speak Italian. That is also part of the content that she shared on her channel whose handle is "Marzia".
How did PewDiePie meet Marzia?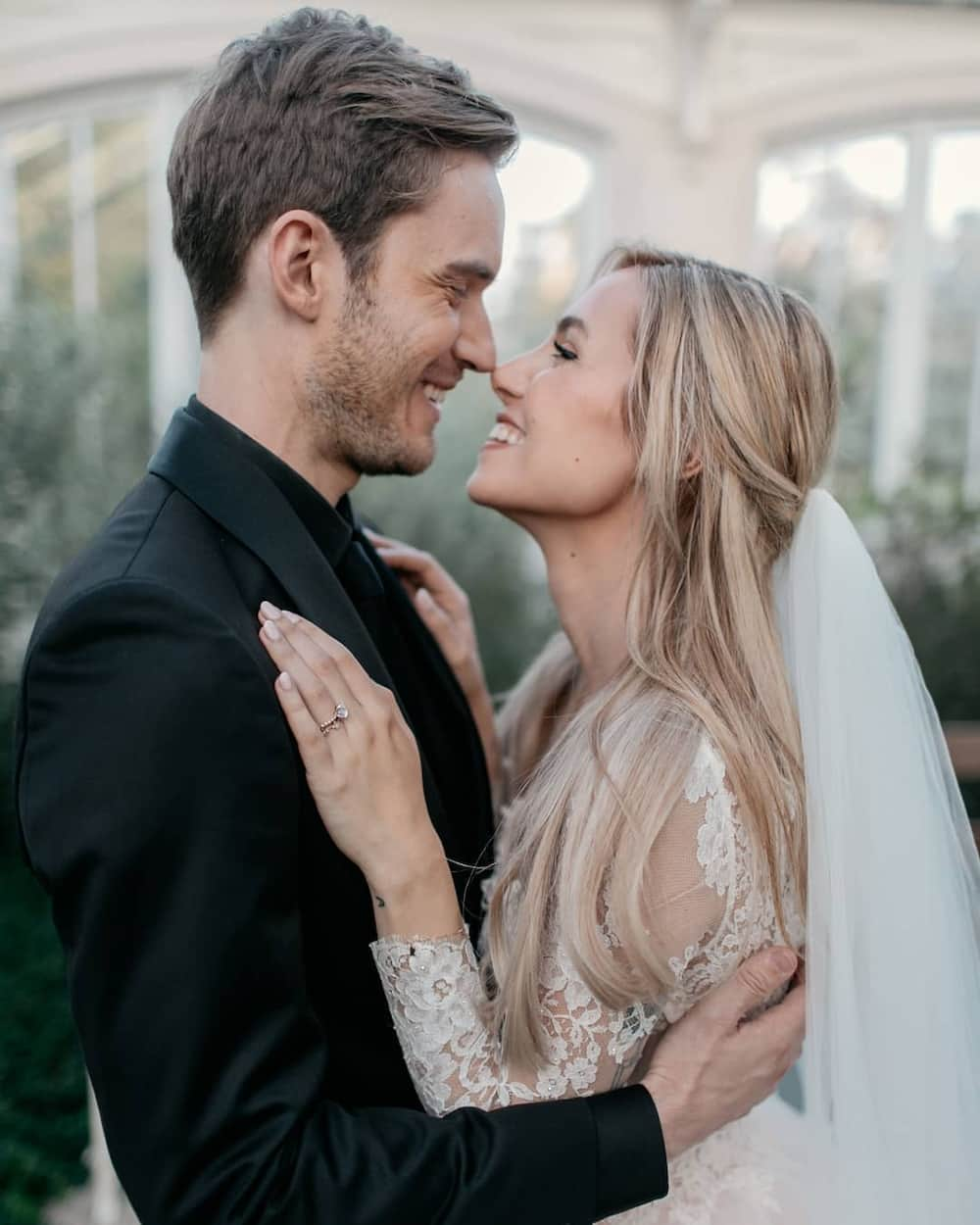 CutiepieMarzia was a very big fan of PewDiPie and enjoyed watching his content. She was courageous enough to send him a note telling him how much she liked him, so that is the two ended up becoming good friends. In October 2011, the friendship grew into a relationship. In April 2018, the two got engaged. This was enough proof that they were ready to cement their union after knowing each other for close to seven years.
Before Marzia posted the video that insinuated that she was quitting her career as a YouTube content creator, she used to share her experiences and journey of being PewDiePie girlfriend. From the videos, it was so obvious to note that the two were meant for each other.
PewDiePie and Marzia lavish wedding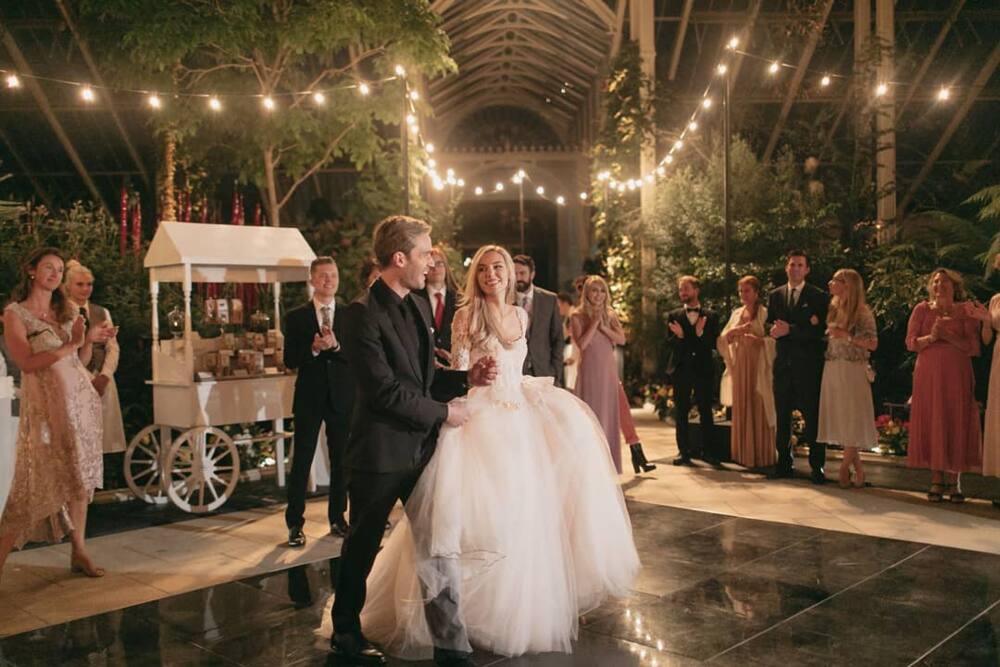 On 19th August, Felix Kjellberg, popularly known as PewDiePie, cemented his union with the love of his life and girlfriend for eight years. The two got married in a lavish royal wedding whose estimated cost was 120,000 Euros. The wedding was attended by their close family and friends. The two shared pictures of themselves in the wedding, portraying how happy they were on their big day.
PewDiePie could not hide his excitement hours after the wedding. He posted on his Twitter account saying:
We are married!!! I'm the happiest I can be.
He went further to say:
I'm so lucky to share my life with this amazing woman.
On 22nd August 2019, PewDiePie shared an unearthed video about his wife on his YouTube channel. He could not hide how proud he was to have Marzia as his wife. In the video, he said:
You should know that I'm really, really happy now. I think me and my girlfriend are perfect together and I love her.
He went further to say:
She said it's okay if I show a couple of pictures…here she is, she's beautiful, funny, smart, everything.
Her name is Marzia, and yeah – I will keep it as this. Maybe I'll convince her to join one of my vlogs. But not for now, so stop asking about it!
PewDiePie's fans could not hide how excited they were and shared the most overwhelming messages to celebrate with the couple.
Marzia Bisognin is officially PewDiePie's wife. The two got married on 19th August 2019 after dating for eight years. They had a lavishly private wedding ceremony that must have cost them a dime. Ever since the wedding, they have been open to sharing pictures of their big day on their social media pages.
READ ALSO: