- A married Kenyan bishop left many people in disbelief after he took off with a congregant's wife to start a new life
- According to reports, Bishop Wangivi was the pastor who presided over the couple's wedding 26 years ago
- The distraught husband, John Kanyua stated he lost his wife Leah to the man of God after he asked her to become an assistant pastor in his church
PAY ATTENTION: Click "See First" under the "Following" tab to see Briefly.co.za News on your News Feed!
While men of God are supposed to help resolve issues and bring closer to each other and to God, it appears the reverse is the case for this Kenyan man of God identified as Bishop Wangivi as he recently coveted another man's wife.
According to reports, Wangivi left his wife and kids to go start a new life with another man's wife, Leah Kanyua. Wangivi who is the bishop of Joy Springs Church in Kiambu, reported presided over Leah's wedding to her now distraught husband, John Kanyua 26 years ago.
According to the heartbroken husband, John Kanyua, he lost his wife and mother of his 5 kids, to the randy bishop after he approached her to become an assistant pastor in his church. The businessman admitted not taking the Bishop's consistent admiration for his wife seriously until he took off with his wife.
READ ALSO: Meet Lizelle - the female cop whose team took down notorious gangsters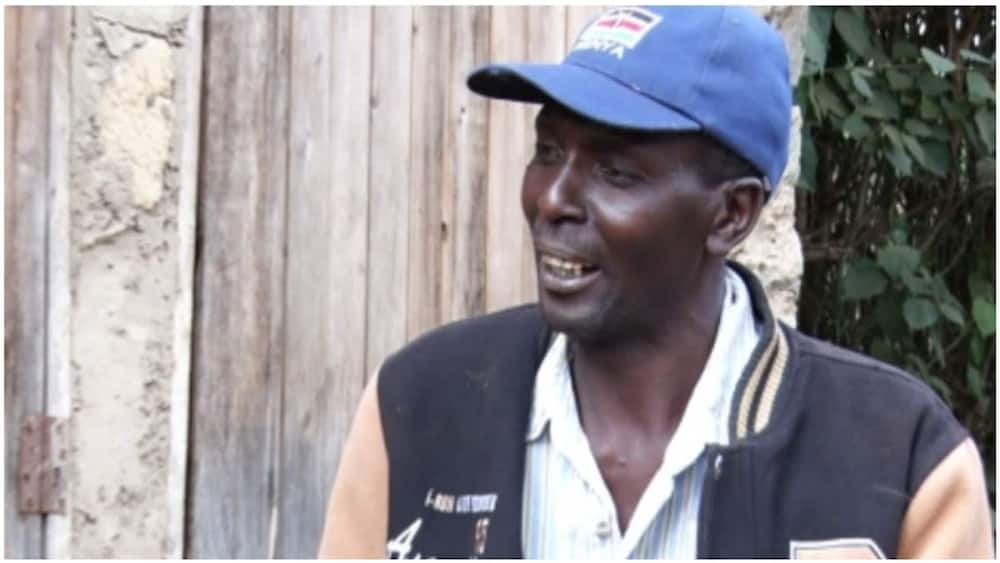 Kanyua revealed that he began to suspect his wife's relationship with the Bishop after the supposed man of God started visiting his house in the morning, spending the entire day locked in with her.
He stated the bishop later ran away with his wife after he (Kanyua) sort the help of the church concerning the issue.
Speaking with Nairobi News, he said: "This fueled the issue further as the pastor later ran away with my wife and children and rented a house in a nearby market where they live,"
He further disclosed that he has been contacted by his wife's parents to accept repayment of the dowry he paid to them to pave way for the new wedding of their daughter. Kanyua however remains adamant about getting his wife back.
READ ALSO: Lucas Radebe believes Bafana Bafana are stifling Percy Tau's talent
"This is unacceptable and I wouldn't sit back and watch someone take my family. If the government does not intervene, I will choose my ways. It has taken me a lot to grow the family all those years. I will not allow the wedding to continue. I can also seek legal redress. Let her stop soiling her name and ask for forgiveness, then I will take her back."
Agnes Wangivi, the Bishop's wife of 34 years, also confirmed the incident. The mother of three recalled having Leah over for family dinners though in the absence of her husband and on invitation of her own husband.
"I strongly objected the appointment, but he was determined to have his way. I confronted Leah and threatened her not to play games with my husband. She looked innocent, and I gave in. I started questioning their friendship. I confronted Kanyua to keep his wife away from my husband, but he seemed blindfolded. My husband developed cold feet on his family and ran away to Leah in 2015."
Agnes however expressed confusion over why her husband would risk everything to be with a stranger, despite all the went through to build their home together.
"We have gone through a lot when we started the church to grow it. To have all the property we have, we went through a lot, and then someone wants to throw it away by marrying a stranger. I can't allow this," she said.
In another news, a Saudi man recently found out recently that there is rarely anything one can do that will totally please a woman.
This was after his wife sought for a divorce because of his abundance of love. According to Saudi publication Khaleej Times, the woman moved to a Shariah court in Fujairah in a bid to divorce her husband because he is too kind and his love is too much for her to bear.
PAY ATTENTION: Do you want to know what's trending on Briefly.co.za? Join our WhatsApp group today.
Enjoyed reading our story? Download BRIEFLY's news app on Google Play now and stay up-to-date with major South African news!