- Eben Etzebeth denied claims that he assaulted a man in Langebaan
- The Springbok lock said the accusations were "untrue and unfounded"
- According to social media posts, Etzebeth and his friends assaulted a man and used racial slurs
PAY ATTENTION: Click "See First" under the "Following" tab to see Briefly.co.za News on your News Feed!
Eben Etzebeth has defended himself following accusations that he and his friends abused a man outside a pub in Langebaan.
The Springbok lock took to social media to rubbish the claims, dubbing them "untrue and unfounded".
"It is completely untrue and unfounded to claim that I physically or racially abused anyone in Langebaan, as has been reported on social media. Multiple witnesses can corroborate that.
"I am and will always strive to be a true ambassador to this beautiful rainbow nation and the sport that I love," Etzebeth wrote on his Facebook page.
PAY ATTENTION: Do you want to know what's trending on Briefly.co.za? Join our WhatsApp group today.
Etzebeth's statement followed several social media posts claiming that he severely assaulted a man.
Briefly.co.za saw a post by a woman, who has been identified as Yorayda Papier-Jansen, claiming the former Springbok captain used racial slurs against the man before beating him.
"Brutally attack while walking me and my cousin home by Eben Edzebet, Ryan, Emile and friends, calling us 'hotnots' and swearing masep***ste , this is not on. Gun pointing innocent people and assaulting a poor innocent man who done absolutely nothing to you," she started off the post.
Papier-Jansen continued by calling Etzebeth the "biggest racist" because he allegedly said:
"Hotnots wat soek julle nog op straat? (Hotnots what are y'all still doing on the street?)"

Papier-Jansen went on to share a couple of photos of the man who was allegedly beaten by the rugby player.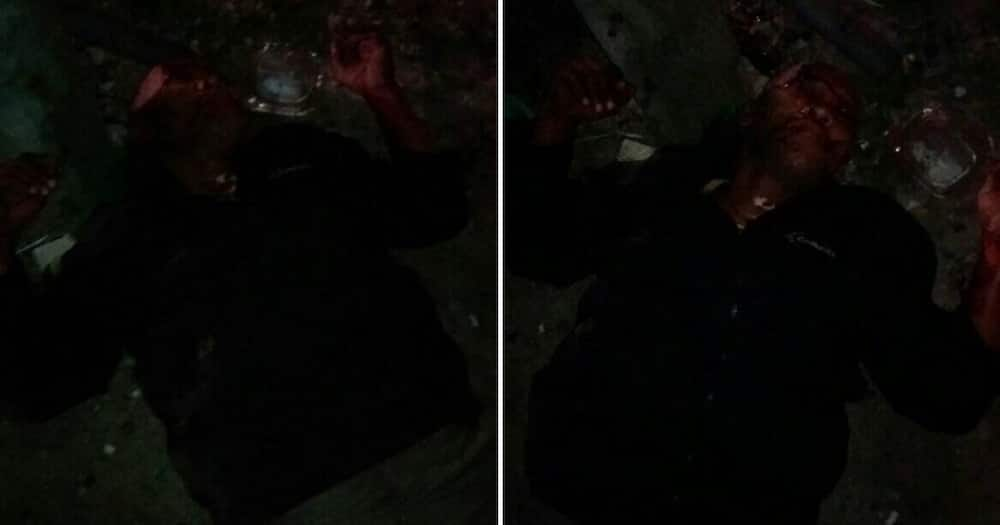 READ ALSO: Former Bosasa CEO Gavin Watson reportedly dies in car crash
Another social media user, Grant Simon, posted photos and a video of the alleged incident on his Facebook page.
Simon shared several images of the victim, whom he called Envor in the post.
"Envor said he had to let the women run away because the Springbok wanted to hit them too. Etsebeth sat on his knees and hit Envor over the head with a gun," Simon wrote in Afrikaans.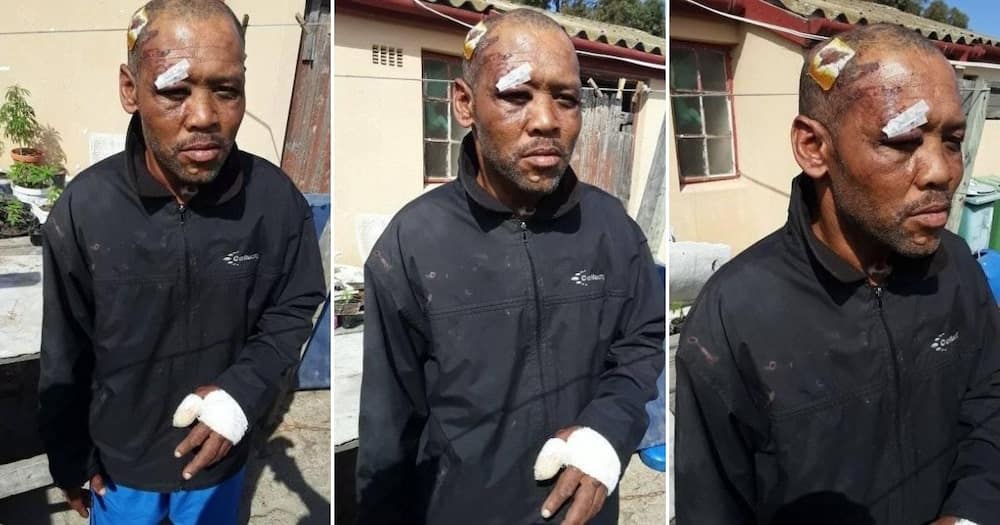 Simon went on to post a video of the alleged incident but social media users were quick to point out that it was not clear if 27-year-old rugby player was involved because the footage was too dark.
Take a look at the video below:
Caution: The footage contains strong language
None of the footage can confirm that the man was actually beaten by the Springbok number 4 player and Etzebeth maintains his innocence.
However, Times LIVE reported police spokesperson Sergeant Noloyiso Rwexana confirmed an assault case was opened following the alleged incident.
"It is alleged there was an argument between two groups. There were people who were injured and transported to hospital," Rwexana said, adding: "The investigating officer is obtaining statements from the victims with no arrests so far. This office has not identified any suspects yet."
Enjoyed reading our story? Download BRIEFLY's news app on Google Play now and stay up-to-date with major South African news!