Muvhango Teasers ended the last month on a note that left everyone anxious about what is likely to happen next. The concerns of the viewers were about the consequences of Sundani's actions after Mpho found out about everything. Also, what would be Gugu's reaction after Seretse has threatened Gugu's new lover? These are only part of what you should watch out for in the teasers for this month, and guess what, you do not have to wait anxiously every day for the soapie teasers to air when you can have a clue of each day's episode in this article.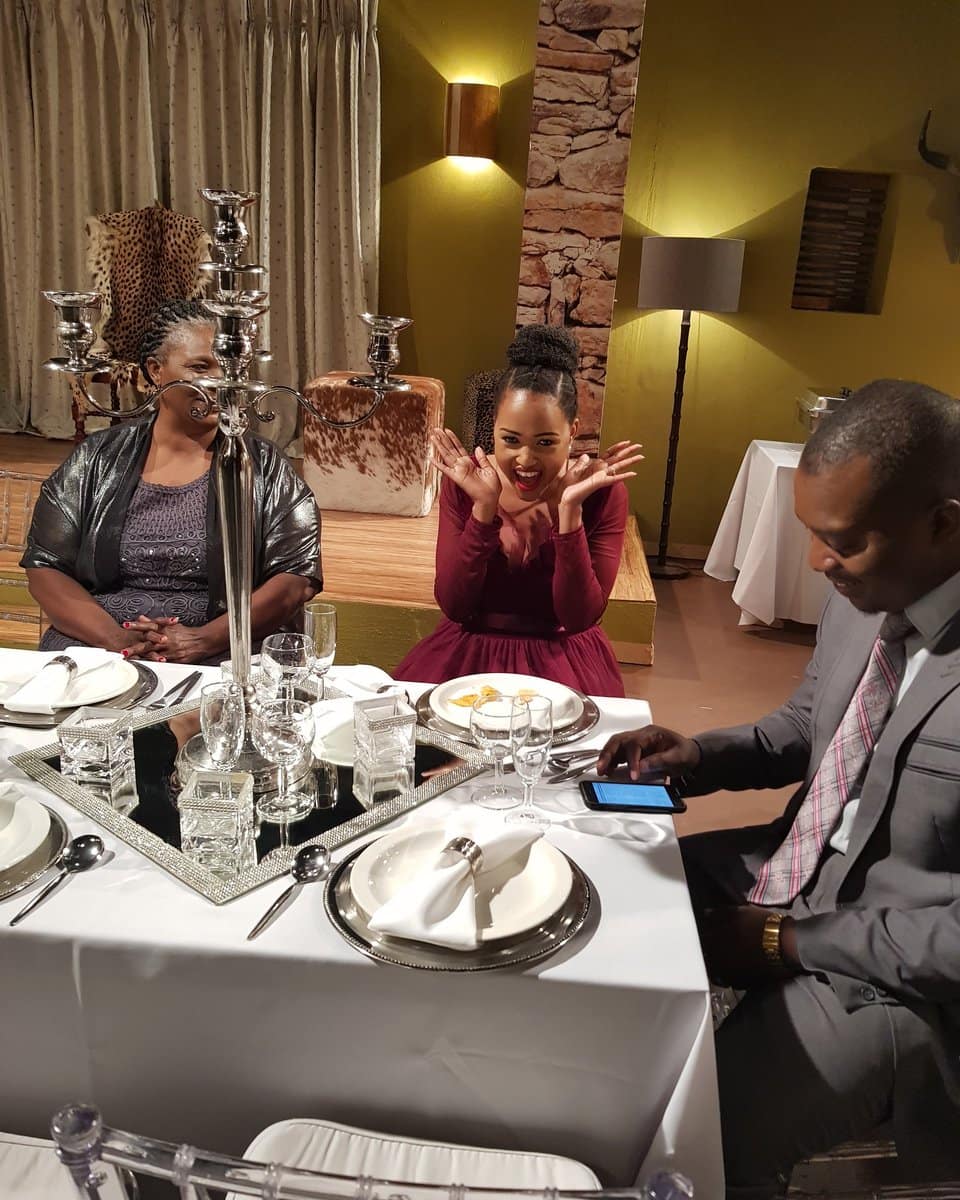 The fact is that there are reasons to keep updated with Muvhango teasers latest episodes. The creative scripting of the episodes and the professional performance of each of the cast members are simply fantastic! So, in Muvhango teasers for September 2019, there are lots of entertaining scenes that you can watch out for as each of the episodes promises to be educating, informative, and full of humour.
Muvhango teasers September 2019
Episode 3372 - Monday, 2nd of September, 2019
Trepidation fills Vhangani as his day of reckoning approaches slowly, while it seems as if there is an axe that Seretse needs to grind with Muzi, and this is really getting on the nerves of Gugu. As Tenda licks his wounds, he hits an all-time low from the marriage fiasco.
READ ALSO: Nomvula Mokonyane biography: age, son, daughter, husband, family, qualifications and house
Episode 3373 - Tuesday, 3rd of September, 2019
Kgosi is likely to have been found, while Vhakoma is passionate at protecting him. Then, nemesis catches on with Muzi for his dealings, as Seretse is on him, and the fact that the cleaning company is sloppy is causing a severe mess.
Episode 3374 - Wednesday, 4th of September, 2019
Vhangani eavesdrop on a conversation that he was not permitted to, thereby influencing his decision to flee. Seretse finds out something concerning Muzi, and this makes him confused about what to do. Also, Warona bears the consequences of the sloppiness of the cleaning company.
Episode 3375 - Thursday, 5th of September, 2019
Kgosi is trying to find out if the accusation raised against Vhangani is real or not from Vhangani, while at the time, Gugu is threatening to out Muzi to his new wife. Warona enquires secretly concerning the MMC cleaning tender and goes on to act as though she does is not interested.
Episode 3376 - Friday, 6th of September, 2019
Vhangani seeks for Kgosi's assistance in coming clean to the royal house, and unknown to Imani, he has led the prey into the den of the lion because he propelled Gugu straight to Seretse. Then, Rendani discourages Shaz not to pursue the MMC cleaning tender any longer.
Episode 3377 - Monday, 9th of September, 2019
In Muvhango teasers today, Vhanagani is left with just a shot to clarify his name that must pay off. The fling of Gugu and Seretse rapidly turns into a habit that cannot be controlled again, while the hopes of Shaz to be a tenderpreneur, unfortunately, hit a speed bump that was not foreseen.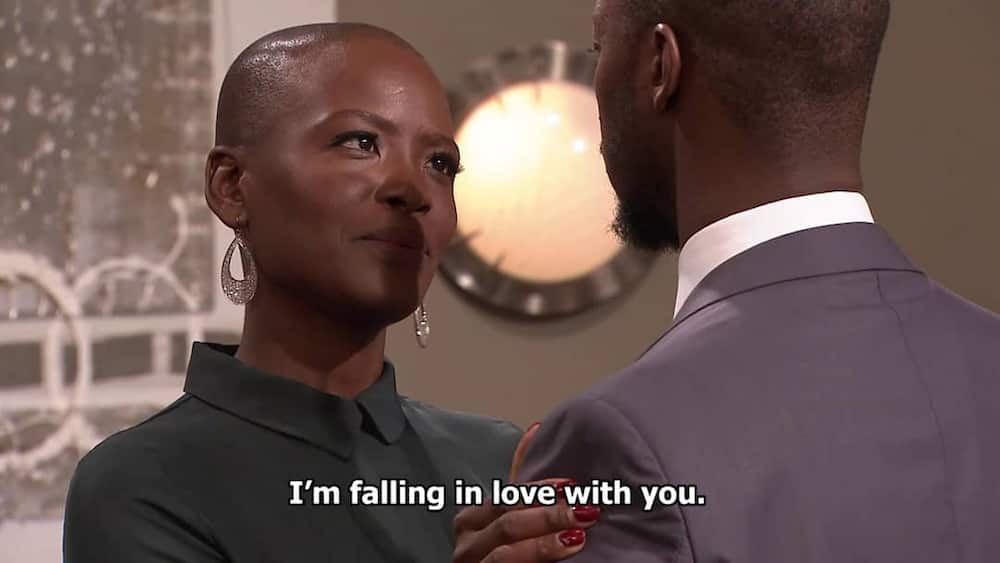 Episode 3378 - Tuesday, 10th of September, 2019
It is becoming clear that the lost father who intermingled years ago with princess Lefuno is KK, and Imani makes an effort to cheer up Gugu, but she is already doing that with Imani's belongings. Then, Shaz eventually gets an unlikely partner with whom she could apply for the MMC cleaning tender.
Episode 3797 - Wednesday, 11th of September, 2019
After deciding to vacate the royal house, Vhangani makes a dangerous decision, and Imani finds Seretse and Gugu as they shackle up in a hotel room. Warona discovers that Shaz had been lying that her father is assisting them with securing the tender.
Episode 3380 - Thursday, 12th of September, 2019
The betrayal of Gugu against Imani comes with more significant implications than what can be fathomed. Shaz and Warona have sleepless nights because of their entrepreneurship woes.
Episode 3381 - Friday, 13th of September, 2019
Susan feels connected with the therapist of Vhutshilo on the spot, and Seretse seeks for ways to apologise to Imani, who is broken-hearted. Shaz and Warona are afraid when their cleaners refused to show up.
Episode 3382 - Monday, 16th of September, 2019
The secret obsession of Senamile concerning Azwindini brings about a devious behaviour, while the betrayal of Gugu of Imani comes with more significant implications. Shaz and Warona have sleepless nights because of their entrepreneurship woes.
Episode 3383 - Tuesday, 17th of September, 2019
Senamile is unnaturally fascinated with the Vhakwevhos. Also, the consequences of the infidelity of Seetse and Gugu echo louder than what Imani could imagine. The business of Shazi and Warona seems to be failing before its commencement.
Episode 3384 - Wednesday, 18th of September, 2019
The obsession of Senamile with Azwindini scales up to another level, and the relationship of Imani and Gugu threatens to be irreparable for good. The venture of Shaz and Warona comes with some challenges.
READ ALSO: Kim Engelbrecht biography: age, husband, wedding, series, Movies, TV shows, Instagram, Interview and net worth
Episode 3385 - Thursday, 19th of September, 2019
As Azwindini and Susan find themselves subjected to the manipulations of Senamile, Azwindini feels a total discomfort. Imani finds out that the schism existing between herself and Gugu poses threats to Lethu. In an attempt to keep their business moving, Shaz and Warona have to take desperate measures.
Episode 3386 - Friday, 20th of September, 2019
The plans of Senamile are moving peacefully beyond expectation while Imani decides over her relationship with Gugu and Seretse. Then, Mpfareni feels that Vhangani has all that it takes to be the next best performing singer that Thathe will ever meet.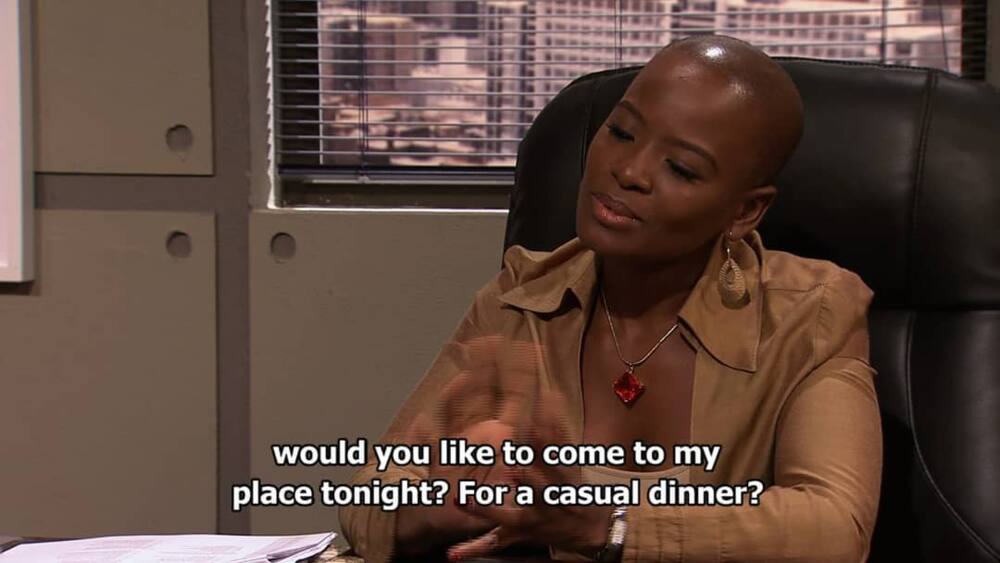 Episode 3387 - Monday, 23rd of September, 2019
Mpho does not feel good over Senamile, and this also lets her see through her. A blast which was never expected from the past -Skhu- comes to see Moliehi, while Vho-Mukondelei lands a fresh vocation that she feels confident about.
Episode 3388 - Tuesday, 24th of September, 2019
Tenda thinks that what he saw was a ghost, and the prayers of James were answered. The bubble of Vhangani bursts after finding out that Vho-Mukondeli would compete with him.
Episode 3389 - Wednesday, 25th of September, 2019
Tenda meets an old enemy unexpectedly, which he is not happy with at all. It looks as if Moliehi is back to her past amusing behaviour, and Vho-Mukondeleli runs to an unlikely ally for assistance.
Episode 3390 - Thursday, 26th of September, 2019
Senamile lures Azwindini brazenly into her more deceptive way, while Moliehi charts out how to retaliate on James, not minding what becomes of her life. Vho-Mukondeleli manages to make herself perfectly suitable, which makes Vhangani feel a little uneasy.
Episode 3391 - Friday, 27th of September, 2019
Tendamudzimu dredges and pitches up the past of Senamile, while KK and Moliehi need to plan a funeral. Mpho is summoned to appraise the chances of Vho-Mukondeleli winning at the competition.
Episode 3392 - Monday, 30th of September, 2019
Senamile seems to have dedicated a shrine to how obsessed she is with Azwindini, while the trio of Skhu, Moliehi, and KK see the death of Moliehi through with an accompanying death certificate. Then, as Vho-Mukondeleli speaks in gestures, she saves her voice.
Now that you have a run-down of the highlights of Muvhango teasers for this month, what happens next? You may probably ask. This is why you should watch out for the highlights of the next month's teasers on this website. And by the way, the soapie teasers air at 21:00 from Mondays to Fridays on SABC2.
READ ALSO: Moshidi Motshegwa biography: Age, place of birth, child, husband, family, The River, house and Salary