One of the television drama series that you can watch and want to rewatch is Suidooster Teasers. Produced by Suidooster Films, there are lots of informative and educative scenes that you will learn from. More so, how it addresses the issue of multi-culture, and the peculiar challenges that can be faced is a reason why the soapie teasers is a must-watch for everyone who needs to understand what unity in diversity means. Therefore, to have an idea of what the soapie teasers of Suidooster for this month are about, here is a summary of the episodes.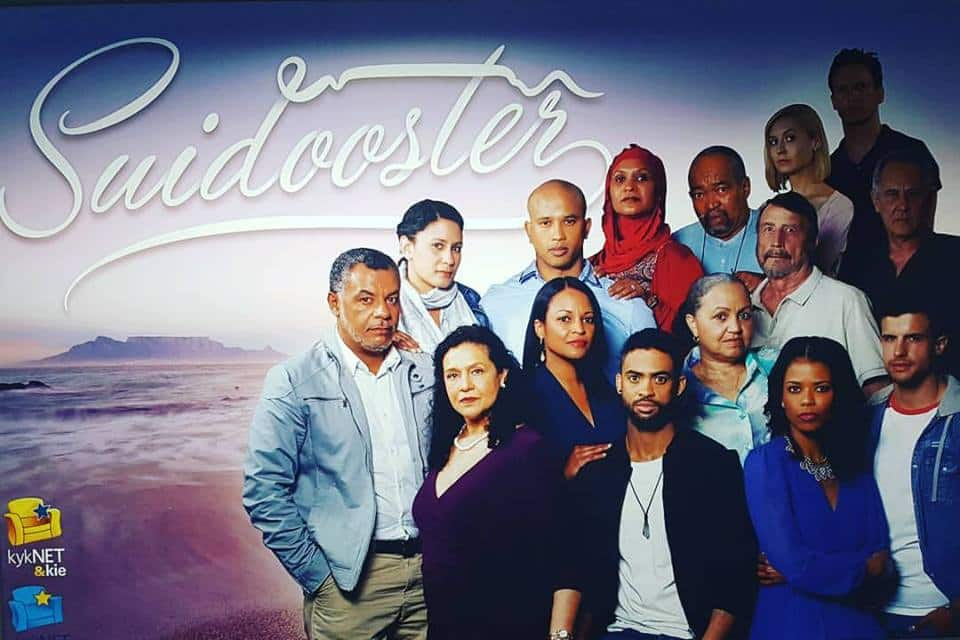 Suidooster teasers TVSA focus on Suidooster Eiendomme which is a shopping centre set in a fictional suburb of Ruiterbosch in Cape Town. Airing from Mondays to Fridays at 18h30 on kykNET and kykNET & Kie, Suidooster soapie teasers continue to garner an increased number of viewership with different things worth learning in the television drama series. So, what do this month's teasers hold for viewers? These highlights are worth reading to gain a firsthand idea of the episodes.
Suidooster teasers October 2019
Episode 855 - Tuesday, 1st of October, 2019
Despite a new crime in the suburb where Zoe lives, she is still on the warpath, while Mymoena receives an unexpected guest and the Gerbers get to their breaking point.
READ ALSO: Suidooster Teasers: September 2019
Episode 856 - Wednesday, 2nd of October, 2019
Zoe feels uncomfortable with how she has treated Bennie while Bridgette cannot figure out why the dress no longer fits her.
Episode 857 - Thursday, 3rd of October, 2019
Bridgette is desperate after fitting into her outfit in preparation for the dinner as Mrs J needs to do everything possible within her reach to keep Bennie under the watch of the neighbourhood. Also, Stefan and Michelle try to move on.
Episode 858 - Friday, 4th of October, 2019
Bennie makes an effort to put to things on track only to find himself in deeper trouble while there is a problem that Siya and Bianca have to solve. Also, Kaashifa prepares to have a challenging meeting with Bridgette.
Episode 859 - Monday, 7th of October, 2019
Mrs J feels distraught because Bennie's disappearance remains untraceable as Kaashifa resumes her newfound job while the Samsodiens get surprising news.
Episode 860 - Tuesday, 8th of October, 2019
Everyone has become suspicious about Bennie. After unexpected developments, things become frantic at the Samsodiens. Then, Kaashifa crushes the ego of Justin.
Episode 861 - Wednesday, 9th of October, 2019
Bennie gets things from every direction while an urgent message gets to the Gerbers from the social worker. Also, Bianca arranges a small party.
Episode 862 - Thursday, 10th of October, 2019
The thoughts of the future refuse to get off the minds of the Gerbers. Siya enjoys an eventful day away from work while Zoe gets some surprises.
Episode 863 - Friday, 11th of October, 2019
A truth that Mrs J would have loved to avoid confronts her while Siya increasingly feels criticised from both sides while the Gerbers have to make a significant decision.
Episode 864 - Monday, 14th of October, 2019
Because of the ladies' underwear found in Bennie's backpack, Mrs J confronts him, while Siya is held between two challenging situations. Stefan and Michelle hold a meeting with the orphan.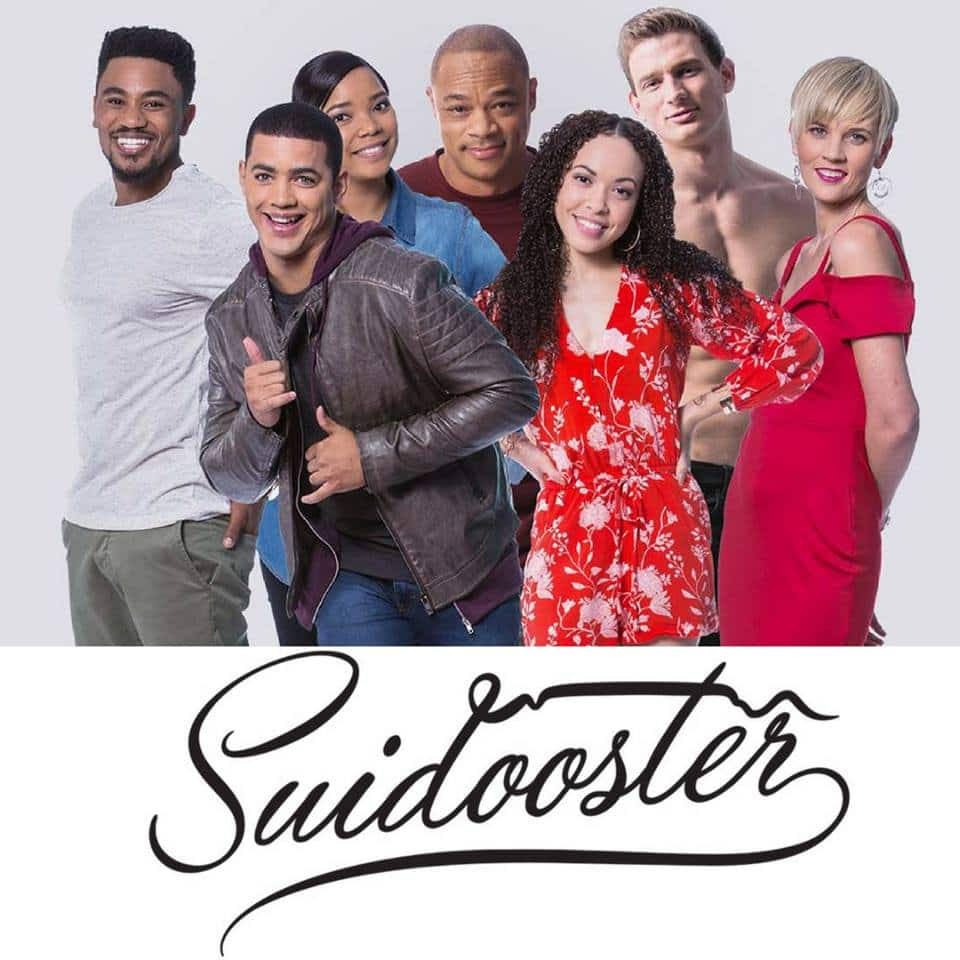 Episode 865 - Tuesday, 15th of October, 2019
It is clear to Mrs J that the situation of Bennie is beyond maintenance, but whether she will let him down or not is worth finding out in today's teaser. Also, Siya is struggling with the choices he has made, and the Gerbers find ways to bond with the orphan.
Episode 866 - Wednesday, 16th of October, 2019
Mrs J is not happy, and the Gerbers also do not know the best way of handling the challenging situation which they found themselves in. Then, about how Danielle feels for Kaashifa, the latter gets confirmation and decides on how to handle it best.
READ ALSO: Zenande Mfenyana biography: age, boyfriend, husband, parents, hairstyles, pictures and net worth
Episode 867 - Thursday, 17th of October, 2019
Lee-Ann and Wade receive strange information from Zoe while Siya finds herself a critical and defining moment. Also, the Gerbers are left torn apart.
Episode 868 - Friday, 18th of October, 2019
Bennie fills everyone in Ruiterbosch with excitement again, while the Gerbers begin to weigh the intensity of their decision. Also, Siya is unable to stop the flow of enthusiasm in his mind.
Episode 869 - Monday, 21st of October, 2019
Tim takes a risk while Bianca feels embarrassed and decides to confront the situation she found herself in head-on. More so, Chris involuntarily acts in a way that he should not have.
Episode 870 - Tuesday, 22nd of October, 2019
Siya reaches her boiling point, and the Gerbers gain new understanding into Quinton while Mrs J and Bennie bid themselves farewell.
Episode 871 - Wednesday, 23rd of October, 2019
While Siya is preparing for the job interview he has to attend, a few unfortunate things show up. The Gerbers get the news that shock them, while Tyron and Lee-Ann prepare to attend an elegant event.
Episode 872 - Thursday, 24th of October, 2019
The Gerbers receive a surprise from Quinton, while Lee-Ann gets angry with Tyron. Siya finds himself in a difficult situation, but he strives to choose what is right.
Episode 873 - Friday, 25th of October, 2019
The fuse of Danielle becomes shorter by the day until the power eventually trips. Mymoena suggests that Stella and Quinton should arrange for a meeting with each other, but things go haywire.
Episode 874 - Monday, 28th of October, 2019
Siya is thrilled after his weekend, while Tim is angry and ready for confrontation. Then, in the Gerber home, things go unexpectedly.
Episode 875 - Tuesday, 29th of October, 2019
The Gerbers resolve to carry on with the investigation while Lee-Ann astonishes Tyron. Siya is unable to stand through with his decision.
Episode 876 - Wednesday, 30th of October, 2019
Siya can no longer bear the pressure while Stefan and Michelle discover something shocking concerning Quinton. Then, Tyron finds out that he is not the only person on the dance floor who is having a hard time.
Episode 877 - Thursday, 31st of October, 2019
A piece of new information gets to the Gerbers concerning Quinton, which wrestles with their options. The feelings of Danni are in a swirl and Tyron is becoming envious of the dance instructor.
The truth is that you cannot watch the soapie Suidooster teasers for this month and feel as if you have wasted your time. Even if you are not a soapie fan, you will be amazed at the interest for drama series which the soap opera will ignite in you if you take out time to watch.
READ ALSO: Scandal actors: A-Z Exhaustive list with pictures