Are you a lover of local TV stations and are wondering whether watching the shows that the stations air is worth it? If that is the case, sparing some time to watch Game of Love might go a long way. It will make you appreciate the creativity and humour that these shows have in store for its viewers. These Game of Love Teasers are a tip of the iceberg concerning what the show is about.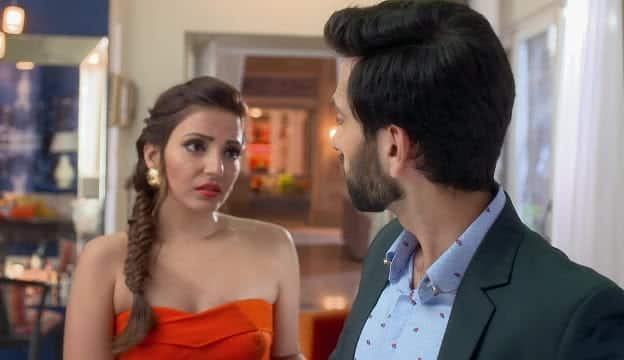 Local TV stations have discovered the soft spot in their fans by airing exciting shows. One such show that will catch you by surprise and blow your mind away is Game of Love. Not only does it have an interesting storyline but also the cast of Game of Love have showcased their prowess in capturing the attention of their fans. If you have not watched it, these Game of Love Teasers will catch you by surprise on how interesting the show is.
Game of Love Teasers for September 2019
If you have been following the story and have a glimpse of the flow in it, you definitely would love to keep up with Game of Love Shivaay and Anika. These teasers are the highlights in Game of Love episodes for September.
READ ALSO: Suidooster Teasers: October 2019
Sunday, 1st of September, 2019
Episode 597
Anika is distressed at the thought of Shivaay calling her his mistress when she thought he would call her his wife. Chachi sends Anika out of the house in an uncouth manner. Rudra and Omkara are moved by the act of Chachi expelling Anika and decide to stand by her side.
Episode 598
Shivaay is still trying to come to terms with Anika calling herself his wife. He confronts her to try and get closure on the issue. Omkara is persistent in trying to help Anika by making Shivaaay swear by Priyanka's name that he was not married to Anika. Rudra and Omkara go ahead to take it upon themselves to carry out the housewarming for Anika.
Monday, 2nd of September, 2019
Episode 599
The fact that Rudra and Omkara are too concerned about Anika's well being is slowly making Shivaay get troubled. Gauri visits Anika and this makes her feel so delighted. The response that Anika gives Shivaay leaves him astonished.
Episode 600
Anika criticises Shivaay and what follows is a series of threats trying to make him accept her as his wife. Shivay and Anika sit side by side and perform a ritual. This scene makes Tia mad.
Tuesday, 3rd of September, 2019
Episode 601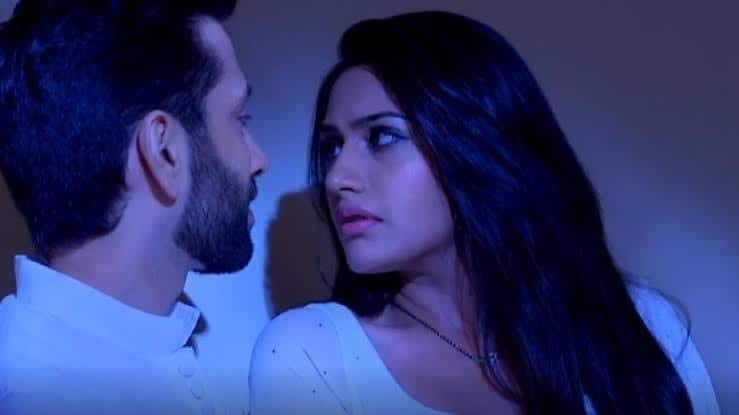 Omkara dares Shivaay to complete performing a task with blindfolds on. The task entails identifying the one woman that he is confident that is his wife from a long list of women who are at the Puja. After a few hours, Shivaay is convicted that the claims that Anika has been making concerning Daksh could be true. Priyanka finally regains consciousness.
Episode 602
Shivaay makes a transfer on the shares that initially belonged to Priyanka, to his account. This move causes Daksh to get excited. Daksh attends a press conference that Shivaay calls for. Something happens in the press conference and it leaves Daksh in dismay. Shivaay, later on, goes down to ask Anika to forgive him.
Wednesday, 4th of September, 2019
Episode 603
Shivaay finally realises the true intentions that Daksh had towards him. He gets so infuriated that he is forced to throw him out. Priyanka finally discloses the plan that she had made alongside Anika and Shivaay. This move makes Daksh's intentions revealed. Anika, on the other hand, disappears.
Episode 604
Shivaay chooses to punish himself and pay for his gaffe. He surrenders himself to the hands of goons who beat him up. He then proceeds to Anika's house where he asks her to forgive him. Will she be lenient enough to do so?
Thursday, 5th of September, 2019
Episode 605
Shivaay stays out in the rain and gets completely drenched that he ends up fainting. This moves Anika's heart and so she stops being too hard on herself and forgives him, after what he asks whether they could be friends. The latter shows that he is worried when he finds out that she could be unwell.
Episode 606
On Anika's birthday, Shivaay goes an extra mile to surprise her. She gets overwhelmed when he unwraps the last gift out of the ones that he has brought her.
Friday, 6th of September, 2019
Episode 607
Anika and Shivaay go separate ways after the divorce. Priyanka, Omkara and Gauri try their best to bring them together although the latter is focused on trying to fix the relationship that Anika had with Nikhil.
Episode 608
Shivaay offers to carter for the wedding expenses between Nikhil and Anika. He offers to make this sacrifice all in a bid to get Nikhil's mother to authorise the union. He also goes ahead to promise to help Nikhil secure a job.
Saturday, 7th of September, 2019
Episode 609
Nikhil is peeved when he sees Shivaay's name on his wife to be's hand during the Mehendi ceremony. Nikhil's mother and the groom to be, confront Anika for the sindoor on her face.
Episode 610
Nikhil faces his wife-to-be after he watches the video of her wedding to her first husband. Shivaay takes it upon himself to apologise to the groom-to-be and make him proceed with the wedding arrangements. Nikhil, later on, makes a revelation that leaves most people dismayed.
Sunday, 8th of September, 2019
Episode 611
Anika is asked by her ex-husband to append her signature on the divorce papers, even though their situation makes them dispirited. Even though Shivaay does not like red, he wears a red suit and dances with his ex-wife.
Episode 612
Shivaay and his ex-wife get into the pool as he tries to help her beat her fear for water. She is not sure about getting married to Nikhil even though Omkara still advocates for her first marriage.
Monday, 9th of September, 2019
Episode 613
Anika does the unexpected as she calls out to Nikhil to cancel the wedding preparations. She then opens about her decision to her ex-husband. They take a step further to ask Tej and Jahnvi to bless them. She challenges Shivaay about applying Haldi.
Episode 614
Gauri and Omkara still have it in their minds about trying to bring the two lovebirds closer and making their bond stronger. Something happens and Anika gets trapped in a safe.
Tuesday, 10th of September, 2019
Episode 615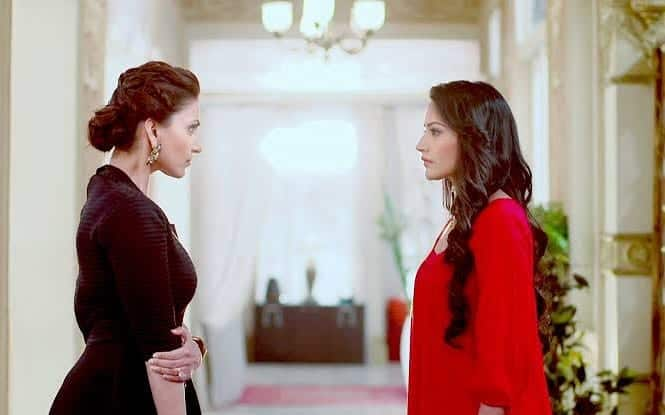 Anika goes ahead to burn her arms in a bid to try and convince her lover to perform Haldi on her. Her lover chooses to sleep on the floor and she follows him there. Shivaay gets a nightmare that leaves him shaking.
Episode 616
Daksh joins forces with Nikhil to trap Anika even though she struggles to run away and save herself from being killed. Shivay tries to rescue her, will he manage?
Wednesday 11th of September, 2019
Episode 617
Anika is assaulted by Dakshi and is left unconscious. He blackmails her lover to jump from the top of a very high building for him to let his hostage free. To his uttermost surprise, Shivaay complies.
Episode 618
There is a power surge which tampers with Anika's supply of oxygen making her condition worse. In a bid to try and fix the condition, her lover gets electrocuted. Daadi, on the other hand, commands Anika to vacate the mansion.
Thursday 12th of September, 2019
Episode 619
Shivaay brings his lover back to the house even though Daadi is not pleased with him for not obeying her. Tej also shows how unpleased he is with the incident. Anika pops the question about becoming Shivaay's wife.
Episode 620
Shivaay is exhilarated to meet Mohit, his old friend who was a magician. Mohit comes with his wife: Nancy. In the process, Anika finds out that at one point, Mohit saved her lover's life.
Friday, 13th of September, 2019
Episode 621
Nancy and Mohit spend some quality time together, although, at night, Mohit's lover falls into the pool.
Episode 622
Someone burgles the mansion and tampers with the security system. Anika insinuates that Mohit's magic could not be legit and that makes her lover upset. She, later on, tries to teach herself about magic.
Saturday, 14th of September
Episode 623
Anika is delighted when Mohit's magic works. Mohit is away and so Nancy tries to flirt with Shivaay. This makes him so upset. In the process, Anika storms in. Will she understand that it is not her lover's fault?
Episode 624
Nancy tries to make it look like it was Shivaay's fault. This makes Mohit so upset that he leaves the mansion.
Sunday, 15th of September, 2019
Episode 625
Shivaay teaches his lover skills on folding sari and wardrobe management. Jahnvi gifts Anika a gown and informs her lover about it. She tries the gown on and goes to surprise him.
Episode 626
Shivaay throws a masquerade ball in honour of Nancy and Mohit. He then goes ahead to have a dance with his lover even though she seems to be so upset throughout the occasion.
Monday, 16th of September, 2019
Episode 627
Mohit clears the air to Anika and she goes ahead to apologise to her lover. Their relationship is restored. Shivaay is pleased as he tells her something important.
Episode 628
The worst happens when Shivaay wakes up. He finds Nancy's corpse lying next to him whereas other people are standing in front of him in disbelief.
Tuesday, 17th of September, 2019
Episode 629
Mohit blames Shivaay for his wife's death. Investigations regarding the murder are initiated. Bhavya shocks everyone with the declaration that he makes. How are the Oberois going to take his declaration?
Episode 630
Shivaay watches the CCTV footage in a bid to try and find hints on Nancy's murder. What he finds in the footage leaves him in dismay. Bhavya discloses the results of the forensic tests to the Oberois.
Wednesday, 18th of September, 2019
Episode 631
Police officers show up to arrest Shivaay regarding the murder of Nancy. Will he turn himself in?
Episode 632
Mohit is in search of the main suspect of Nancy's murder. He even announces a prize for whoever will disclose information about his whereabouts. Shivaay, on the other hand, is persistent to find a clue to the murder of Nancy.
Thursday, 19th of September, 2019
Episode 633
The main suspect gets into a room where he comes across evidence that could be adding up. Police officers finally get to him and arrest him in front of his family. His family is left in shock.
Episode 634
Shivaay pretends to be Majnu Singh Awara and carries the idol of Lord Ganesh to the mansion. He gets his lover to cheer up even though she is upset at the same time.
Friday, 20th of September, 2019
Episode 635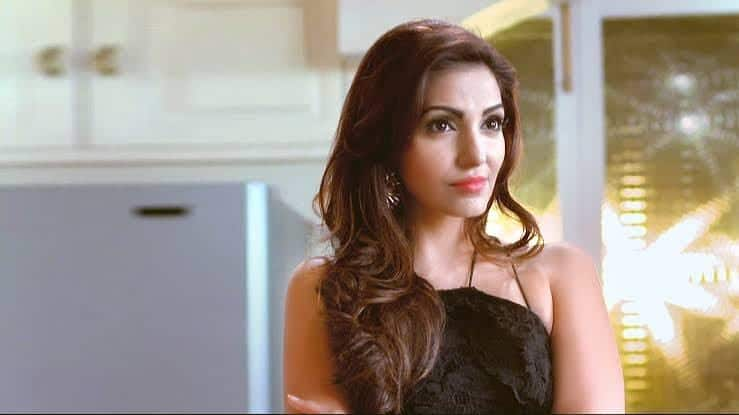 Shivaay goes to the crime scene with the intentions of trying to find Nancy's murderer. He takes his lover's phone and goes through it.
Episode 636
Anika finds out that it was her lover that brought the idol to the mansion. Bhavya interrogates her about the calls that she has been making to Morocco. Her lover, later on, ends up in a big mess.
Monday, 23rd of September, 2019
Episode 637
The two lovebirds enjoy a loving moment together. Tej makes a revelation on the media. The revelation leaves most people dismayed. Rudra and Omkara realise that Majnu is Shivaay.
Episode 638
Shivaay talks Mohit into making transfers of her property to his name. In the process, he learns something shocking about Nancy.
Tuesday, 24th of September, 2019
Episode 639
Bhavya is misled by Mohit concerning the main suspect's reason for murdering Nancy. Anika is happy as she spends time with her lover.
Episode 640
Anika is assaulted by Mohit when she threatens to let Bhavya know of his misdeeds. Her lover, on the other hand, is determined to prove himself innocent by finding Nancy. Will he succeed in his plan?
Wednesday, 25th of September, 2019
Episode 641
Mohit makes a plan to trick Shivaay and disappear. However, Shivaay goes ahead of him and brings Nancy before everyone and makes him look like the bad person.
Episode 642
Shivaay discloses the whole incident to the media and Mohit is arrested. He is, however, in fear as Mohit has his lover's life under his control.
Thursday, 26th of September, 2019
Episode 643
The best moment comes to pass as Anika is made to wear the mangalsutra and her lover admits to calling her his wife. This happens before he finds out the identity of his foe.
Episode 644
Anika is thrown a Mooh Dikhai party which is graced by the gifts that she receives. Tej makes a plan against Shivaay and reveals something shocking to him.
Friday, 28th of September, 2019
Episode 645
The family of Shivaay is not comfortable as they feel he has joined forces with Tej to keep something from them. Tej is fired from Shivaay's company.
Episode 646
Shivaay makes a difficult decision to stop Tej from telling his right-hand men not to kill Rudra and Omkara.
From the look at these Game of Love Teasers for September 2019, it goes without question that September is going to be a heated up month. The drama in the show is irresistible. You do not want to miss out. Fans are also advised to take note of the changes that will be experienced in the time when the show is aired.
READ ALSO: